The September issue of InStyle landed in my mail box a couple of weeks ago, and it's a honking door-stop of a magazine. It weighs almost as much as my toddler-going-on-teenager eating machine. Summer is a bit of a snooze-fest, fashion-wise, so I am always excited about the first fall issues to come out; they're guaranteed to be chock-a-block full of new trends to try on, pass on, or snark on. Shall we get to the good stuff?
So, according to InStyle, here are the fall 2012 trends coming to a mall near you … soon-ish.
Hunter green

The name makes me think of that ugly minivan colour that was ubiquitous in the 90s.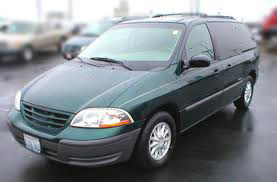 Not a colour I have any desire to wear, nor an easy one to accessorize. However, most of the photos in InStyle show a much more wearable colour, which I would describe as more of a muted jade than a hunter green. Generally, unless the season's "it" colour is one you like anyway, I don't recommend jumping on this kind of trend. Chances are, the colour will not be a good fit with the rest of your wardrobe and its overall colour scheme. Also, it's very likely that you will be able to count on one hand (or one digit) the number of acquaintances who know what the "it" colour is in any given season, so this trend will probably not give you the big "ooh-you're-so-stylish" bang for your buck.
Ankle-strap heels

I love the shoes featured in InStyle under this heading, but this style can be tricky. Too thick a strap, especially on too-short a person, can be unflattering. It's always better to look for a thin strap, or a "nude" coloured strap, and pair it with a slightly higher hem line. Definitely nothing below the knee, unless you have mile-long legs.
I wouldn't consider ankle-strap shoes a wardrobe staple (here are a few ideas in that direction), so I won't be looking too hard for a pair; if a nice, affordable one crosses my path, I won't say no, though.
Military details

I've tried the whole military thing before, and it wasn't my cup of tea. Some trends are just too far removed from my personal style to make me feel "authentic", and this is one of them. I always feel like I'm either trying too hard, or looking like a high school marching band reject. Or both.
If you have an edgier style, and are a big fan of khaki and/or camo, this look may be right up your alley.
Trumpet hems

Now, this is one fall 2012 trend I can wholly embrace. I love pencil skirts, and a trumpet hem just ups the fun factor. They are almost universally flattering, provided the length stays at or above the knee. As an additional bonus, this is a "trend" that never really goes out of style so (a) you will likely have no trouble finding it in most stores; and (b) you can wear it year after year without fear of looking dated after six months.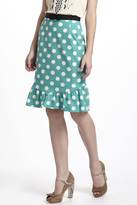 Dome bags

Trendy bags are a concept whose purpose and utility escapes me. Unless you are the kind of person who buys inexpensive, disposable bags with some frequency, a bag tends to be one of the bigger "investments" you are likely to make in your wardrobe. Accordingly, it's probably a good idea to buy a bag that's classic and useful. In my books, dome bags are neither. The style is a perversion of the bowling bag, rendered even more inconvenient by squashing the sides together.

Brocade
Brocade is a really fun fabric – so lush, and decadent, and luxurious, y'know? It's also the perfect fabric for a trendy item, because it looks expensive even when it isn't. And it makes quite a statement …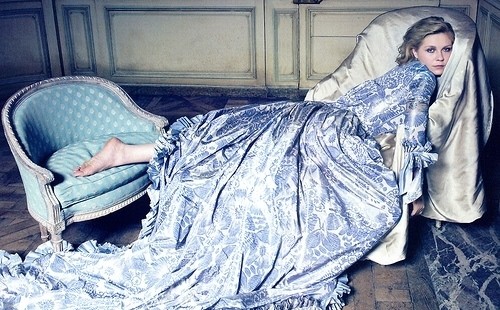 … well, not necessarily this much of a statement. Although I'm definitely down with "stylish lounging", were that a legitimate sport or something. How does one go about petitioning the Olympic Committee?

Shift dress
I like shift dresses. They tend to be forgiving, and work great with leggings – perfect for the cooler fall weather. I'm not sure this is much of a trend, though, because shifts are a pretty timeless style. It is pretty versatile though; you can wear them "as is" for a more casual vibe, or add a belt for a more sophisticated, body-skimming look. And keep the length relatively short; because this is a more voluminous style, you don't want to go too long and potato sack-looking. The leggings come in handy to keep things PG-13.

Voluminous coats
Ok, shift dresses are one thing … big, sack-like coats are another. I have to draw the line somewhere. I'm not sure if this trend is flattering on anyone, unless we're talking about 7 foot tall, willowy Amazons. And even then, I have my reservations. A coat, like a bag, is one of those items where the costs dictates that you go classic. Ideally, something both flattering and functional. Voluminous coats might be functional – after all, there's enough room in there for a half dozen sweaters to keep you warm in the deepest of deep freezes – but that's about it.
Patent leather
Here, I feel like InStyle is reaching. I mean, does patent leather sometime go out of style? I don't think so. A pair of black patent leather pumps is, after all, a shoe collection staple. If you don't already have one in yours, consider this your chance to rectify the oversight. I promise, you won't regret it. Which is more than you can say about most trends.
What are your favourite Fall 2012 trends?