Recently, one of my long-time style dreams became a reality. I acquired my dream bag. The dream bag – the bag to rule all bags. It was an acquisition a long time in the making, not least because (as you might guess), my dream bag is not exactly, ahem, frugal. Nor is it easy to find in my neck of the woods. But after a lot of research, hours of searching (both of the soul and internet variety), and long months of saving, she is finally mine. Without further ado, I present: my dream Chanel bag.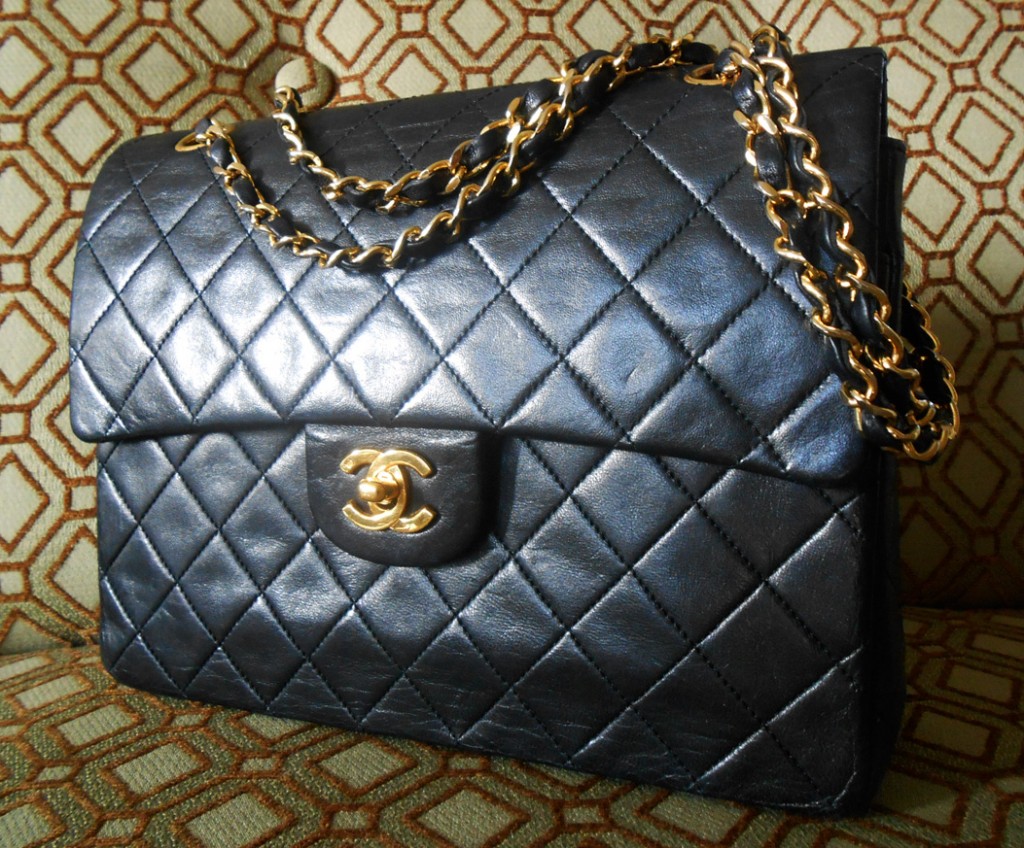 I know y'all are just dying to get the technical details, so here they are. This is a vintage Chanel which, based on the hologram sticker, is likely from '89/'90. She is slightly taller, and thus more square in shape, than the most common medium flap and, as a result, is quite roomy. I briefly toyed with the idea of getting a vintage Jumbo XL flap bag, but decided it might be a touch on the large side for my purposes. I wanted something classic, elegant yet understated. And I think I got it.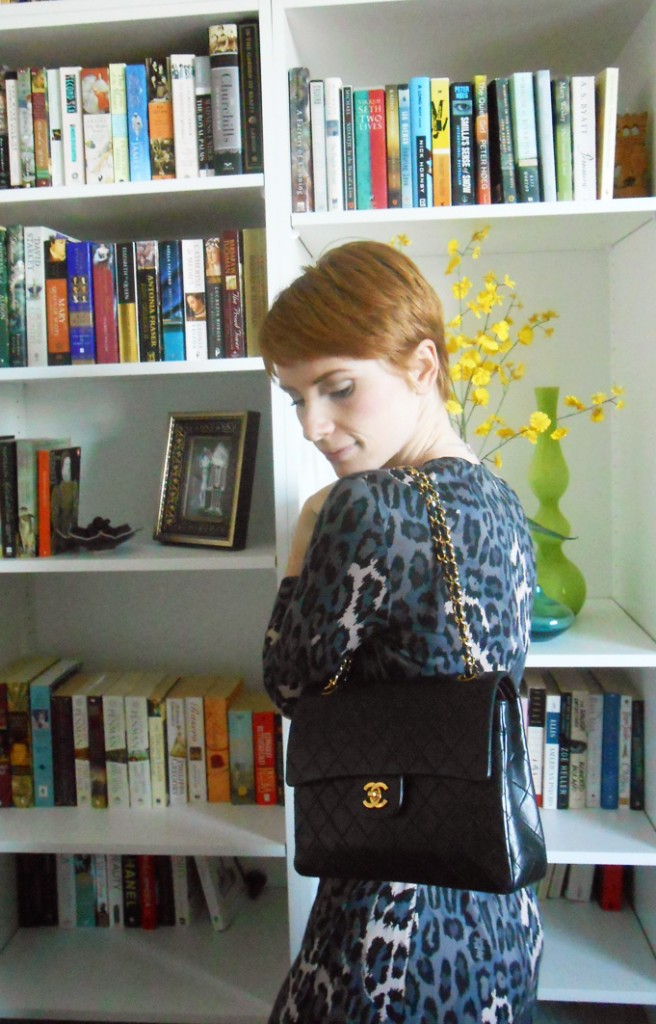 The chain strap can be worn doubled-up for the classic look, or extended for a more casual vibe.
For anyone interested, I purchased my dream Chanel bag from the lovely Cyndee at Chanel Touch on Malleries.com. Chanel Touch is an Ontario-based, reputable reseller of vintage Chanel bags (among other luxury goods), with great word-of-mouth on The Purse Forum, my go-to authentication place for designer wares. Given the cost at stake, I cannot emphasize enough the importance of doing your research on both the item and the seller in a situation like this, so that you may protect both your wallet and your peace of mind.
I've been teasing you with my "dream bag" purchase for a while now; had you guessed what it would be? Share your dream bag in the comments.