This past summer, Chanel released another one of its much-sought after limited edition polishes, Sky Line. A lovely pale blue, Sky Line looked very promising – just look at this promotional picture: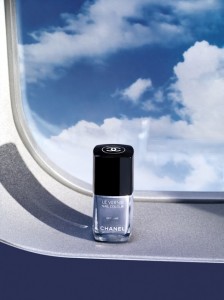 After months of waiting, my fabulous Chanel SA at Holt Renfrew was finally able to finagle a bottle for me, much to my delight. Here is a closer look at Chanel Sky Line: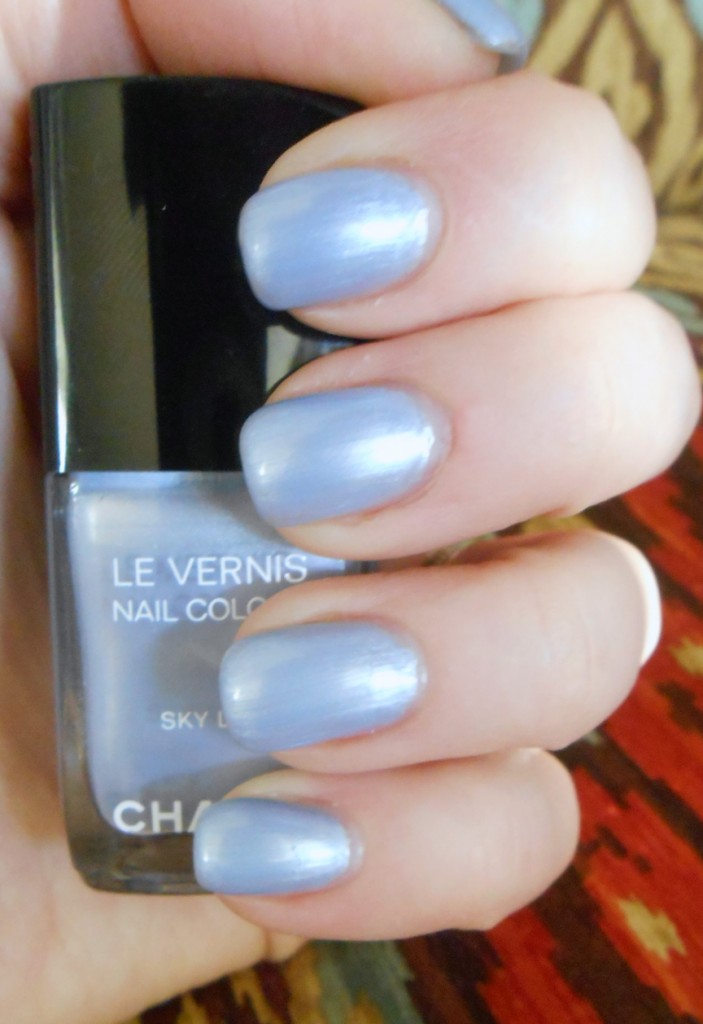 Application was OK. Sky Line is definitely a two-coater thanks to its slightly pearlized finish, but it's worth the work. It can look very washed-out in some lights (almost grey), and it becomes more shimmery in sunlight.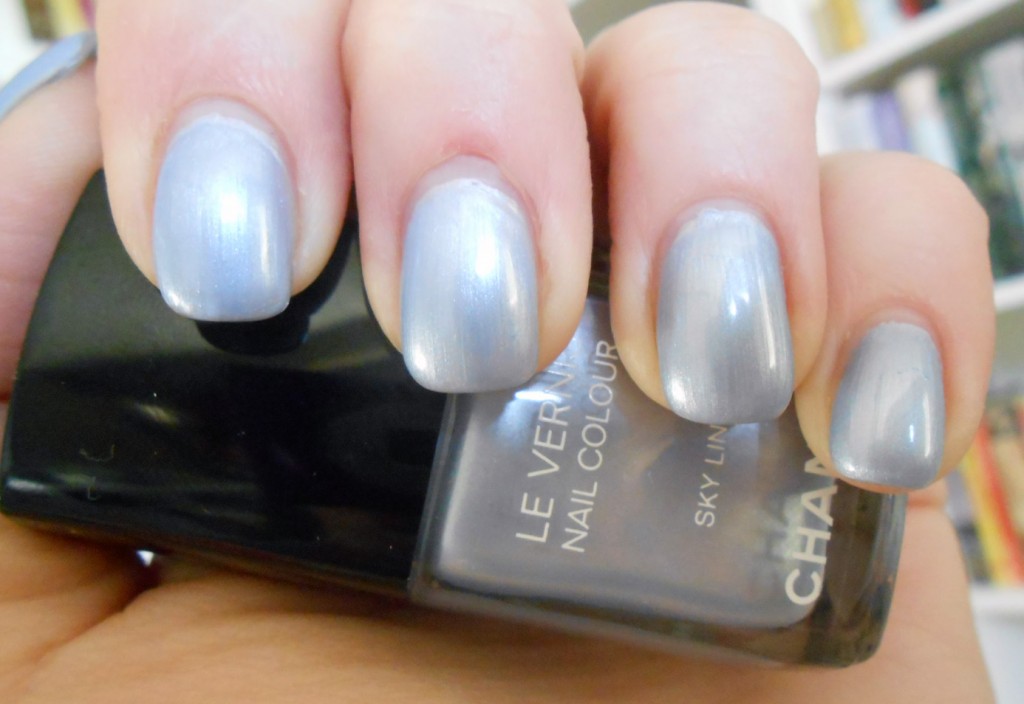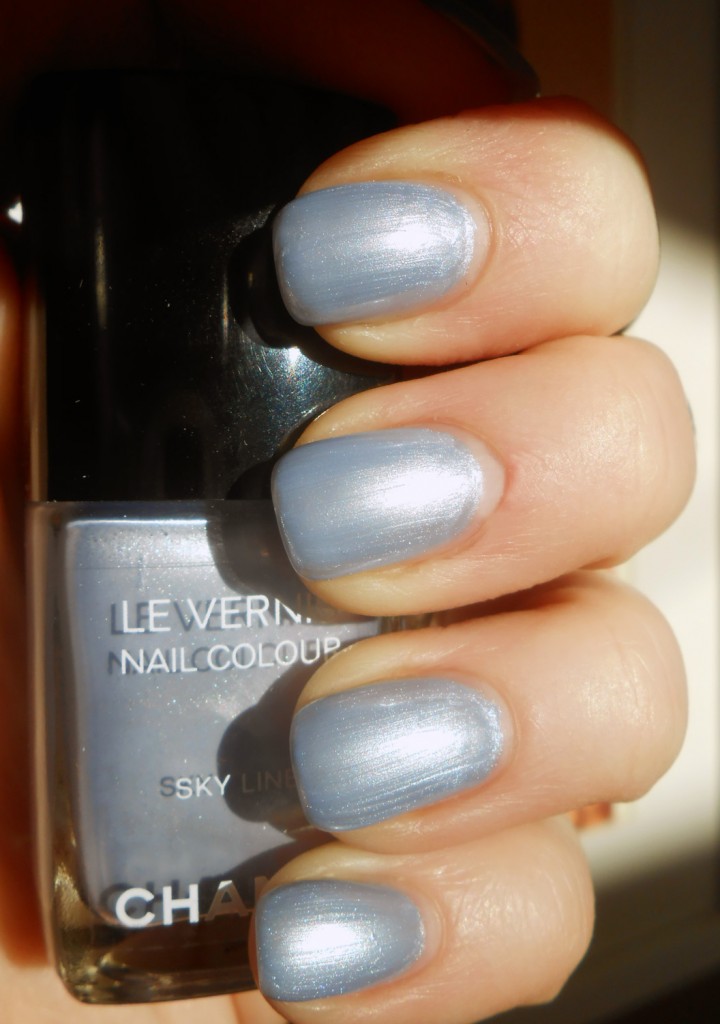 Although Sky Line was released as a summer colour, its iciness makes it equally suited to winter, I think. Since I am not ready to dig out my parka just yet, my "inspired" outfit borrows some seasonal ideas (layering, hat) without going into full-winter mode.


The polish adds a pop of blue, complementing both the mustard yellow and the burgundy accents in the outfit.
I'm loving colored tights for fall, and I'm looking to expand my collection. Any suggestions? I'm a fan of these HUE brand tights because they're properly opaque and the colour is so vibrant. I would also love to find  a pair of booties in this burgundy colour, to put together a complete monochromatic look – talk about leg-lengthening!
Overall, I have to say that this was one of my all-time favourite outfits to date. It may not be everyone's cup of tea, but the slight 1930s feel and colour combos at work here make it a real stand-out for me.

What do you think about my outfit and Chanel Sky Line?