Sunday, Sept 23 – minor meltdown
I had all kinds of plans for Sunday, but they all fell apart. I won't go into tedious detail, but suffice to say that it was the kind of day when the urge to roll up into a ball and disappear into some black hole located under the duvet is particularly strong.
Monday, Sept 24 – work (what else)
Life goes on, especially once Monday rolls around. I still hadn't been able to shake my cold, so it was extra grumpy way to start the week. This wasn't the outfit I had originally planned for, which contributed to my grumpiness – I hate having to re-think an outfit in a few rushed minutes. Let's just say it's not one of my favourites. I have now firmly decided that this skirt is too loose/large in the waist to wear "as is"; since I literally had to run out of the door, I hiked it up and anchored it with a wide belt. Hey, they can't all be winners!
On the bright side, my nail polish was one of my faves: OPI Man of La Mancha (over Chanel Imperial).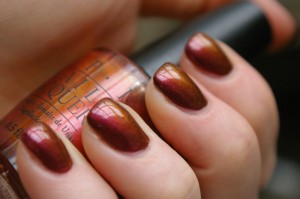 Tuesday, Sept 25 – work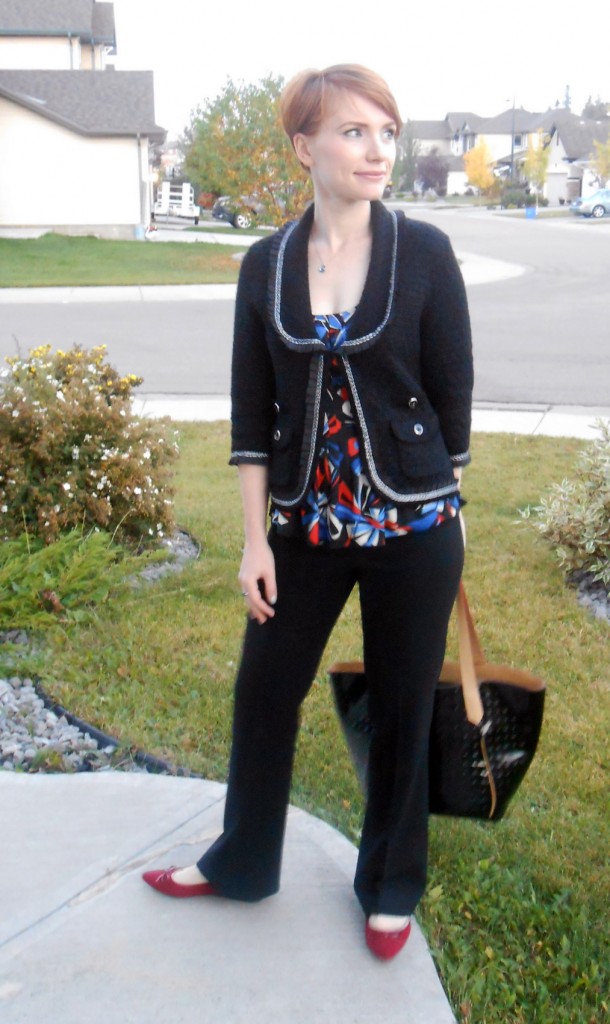 The jacket here was a last minute (happy) substitution, but I think it really worked. The silver thread in the jacket picked up my nail colour (China Glaze OMG).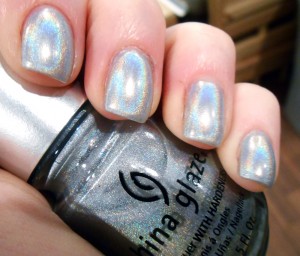 And because you probably can't see it, here is a close-up of my ring.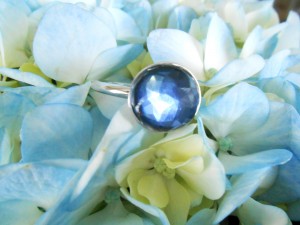 Wednesday, Sept 26 – work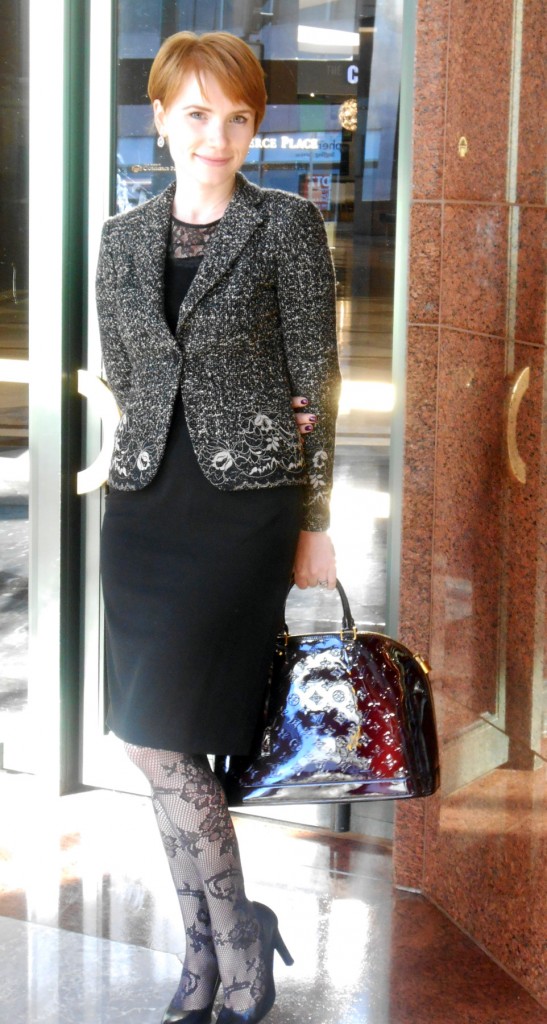 I call this my "Sicilian widow" look. Loved the triple layering of lace (top, blazer, tights). This is as close to "conservative" office wear as I get these days; it was lucky that I ended up wearing this on a day when I had a (rare) client meeting (which I had not realized would be in person – oops!).
On my nails, I wore Zoya Yasmeen – a lovely colour but, in retrospect, perhaps not the right choice for this outfit. If I were to have a do-over, I would probably pick either a bright colour (red or coral) or a vampy one (like Chanel Vendetta, to really go with my theme.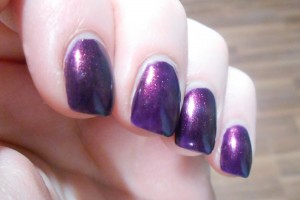 Thursday, Sept 27 – work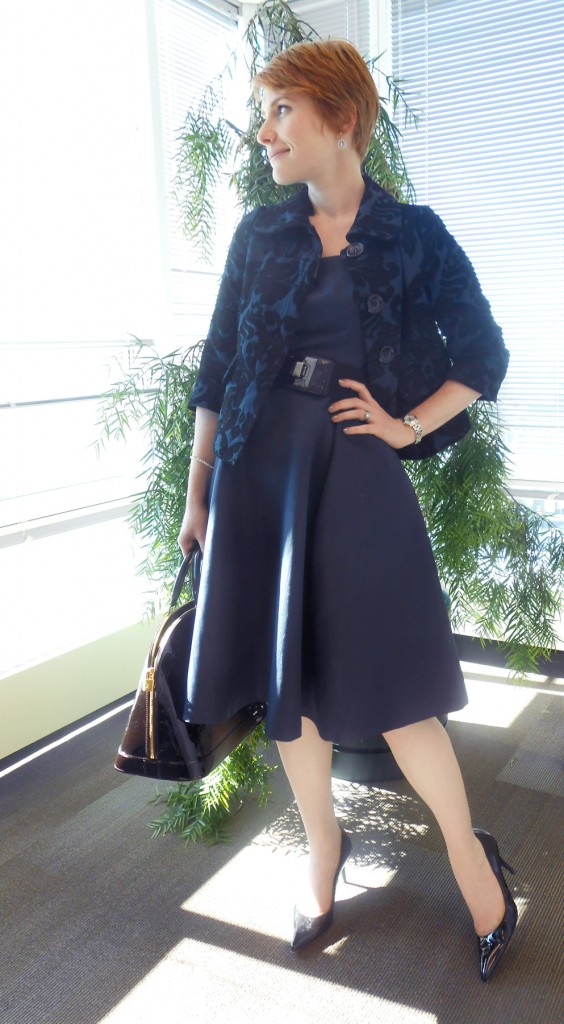 I love, love, love this Isaac Mizrahi for Target dress I picked up at Value Village! Navy is such an underrated colour, too. I've worn this exact outfit at least 2 or 3 times before, and I wanted to fit it in one more time before Fall really kicks into high gear.
My nail polish was Chanel Quartz. Here is a closer look at my lovely earrings (a birthday gift from my husband):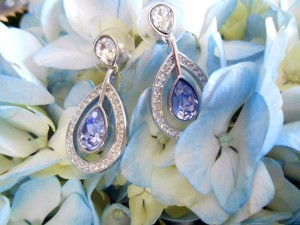 Friday, Sept 28 – work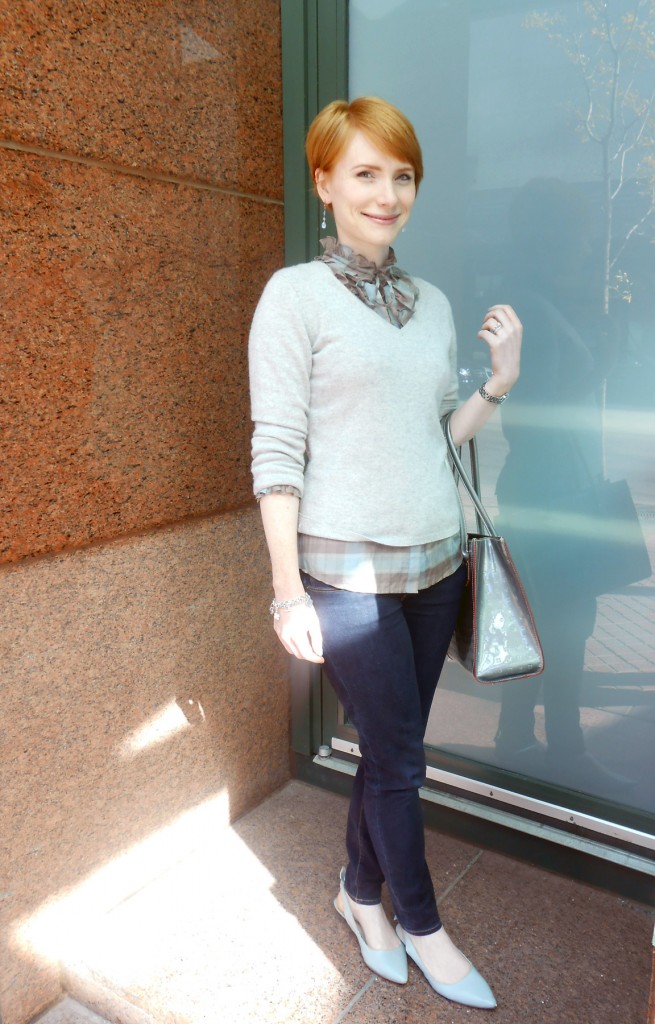 I normally wear jeans on Friday, which is "casual day" at work. I was planning to switch things up a bit, again taking advantage of the relatively warm weather, by wearing my bright red skinnies, but I decided at the last minute to stick to my regular skinny jeans. Maybe I'll be braver next time.
For my polish, I picked Chanel Sky Line (a big hit with the ladies at work). And I wore a couple of my fave bracelets: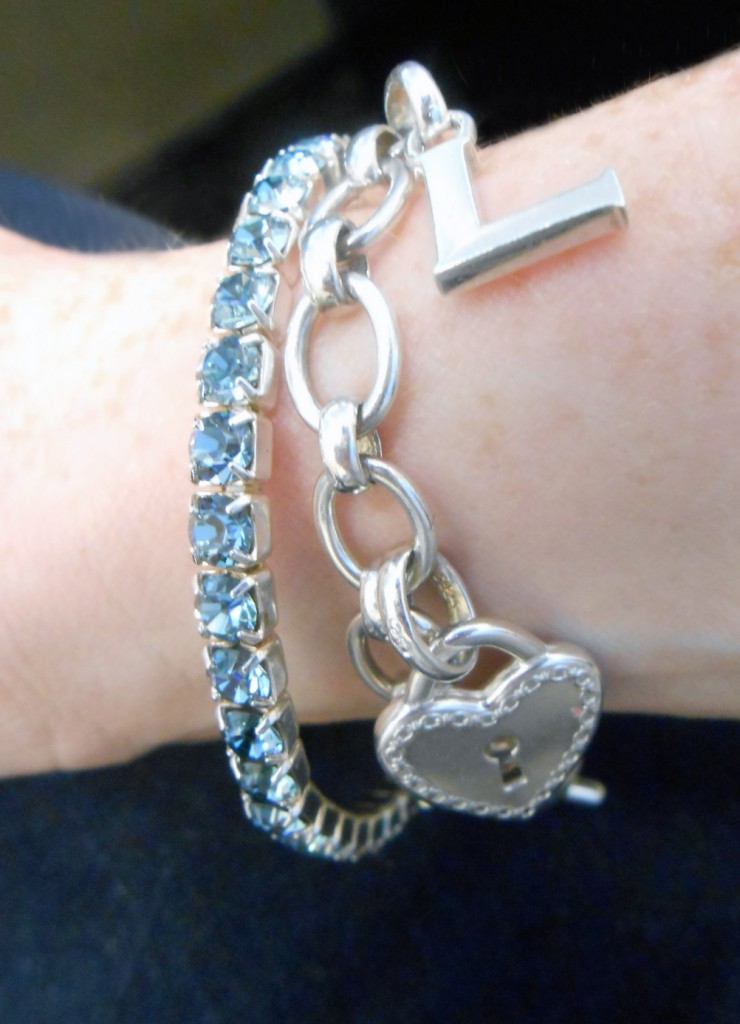 Saturday, Sept 29 – grocery shopping, errands, pedicure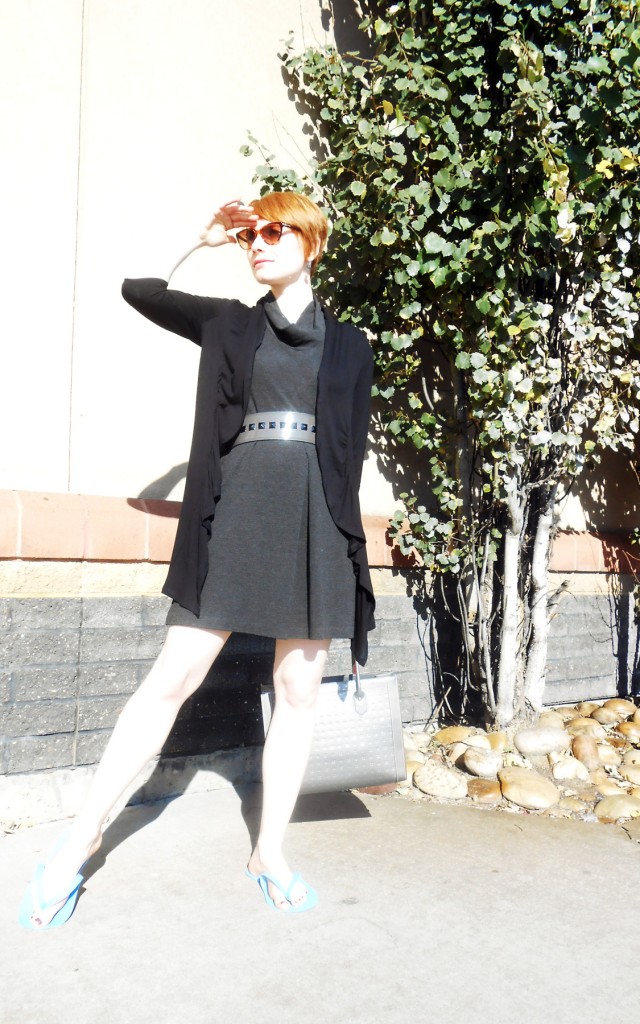 My mom is Luka's primary care-giver while I'm at work; from time to time, I try to "pay" back her generosity (and patience) with some pampering that she would not otherwise get for herself, like a pedicure. I knew that she'd been having a tougher than normal week with Luka being under the weather, so I thought this would be a perfect time for a little R 'n R. So off went the mom & grandma team to Sunshine Nails for a much-deserved treat, while the "boys" stayed home to enjoy some English Premier League soccer. Hence, my oh-so-stylish footwear. As for the pose – in my defence, it was a blindingly bright day.

On my nails, I wore a light pink Catherine Arley polish (please excuse my cuticles):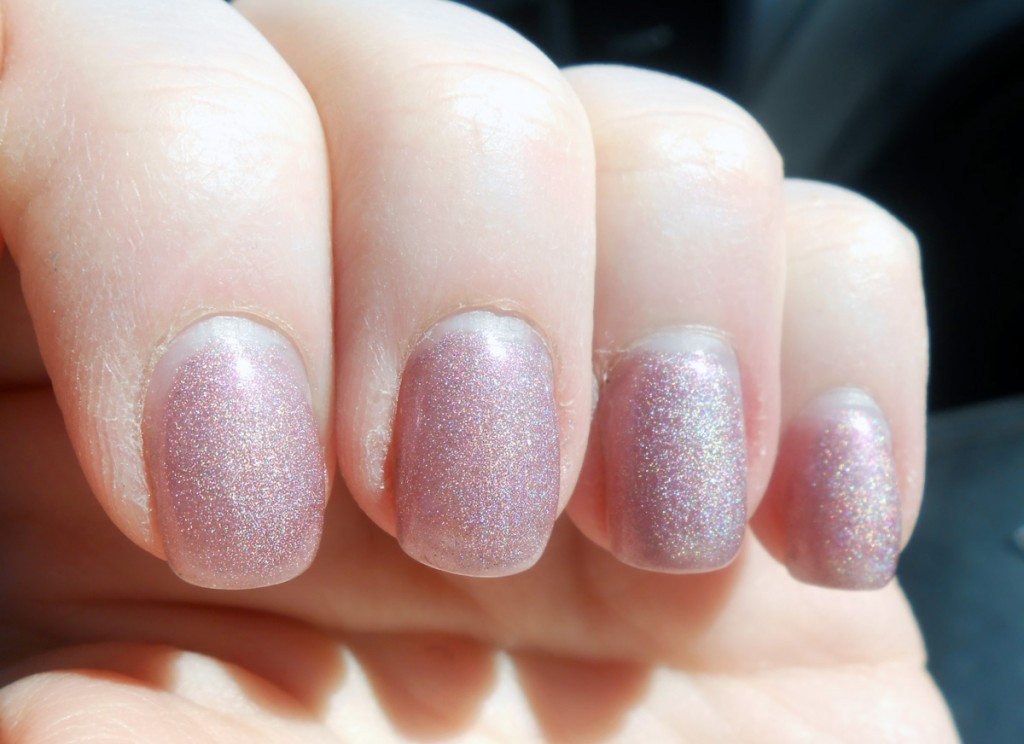 So that's another Remix Challenge week all wrapped up!