Most of the time, I feel less like I should and more like I'm in denial; that is, I feel less like an adult and more like a teenager pretty much every day. You might think that having a kid of my own would have changed that, but no. Having a kid just made me realize that society will let just about anyone have a kid if they choose to. Occasionally, my friend Joe will roll his eyes when I try to make a funny, and tells me that it's such a "Mom joke". When that happens, I feel like I've suddenly aged about twenty years, and then I have to check that I'm not wearing high-waisted jeans and rocking a shoulder-length bob.
I get a similar sensation when I walk into certain stores, like Aritzia, Forever 21 or Urban Outfitters. On the rare occasion I get drawn in by a cute item in the window display, I inevitably end up standing before a changing room mirror hating whoever came up with the phrase "mutton dressed as lamb". So apt, and oh-so-cruel. It was my recent experience in one of the Forever 21 clone stores that inspired today's (ungrammatical) post topic: things I can't get away with anymore.
Floral skinnies
Floral skinny jeans were a big trend this year, and every cute, young thang out there in the style blogosphere rocked a pair at some point in the last 9 months. My weakness for all things floral finally got the best of me one day, and I ended up wandering into said Forever 21 clone to make a straight beeline the skinnies I had spotted in the window. I grabbed a pair that seemed like it would fit – let me pause here to say that sizing in places like these seems somewhat arbitrary – and proceeded to the changing rooms. The good news is that my eye had not betrayed me, and the jeans fit. The bad news was that, once I looked in the mirror, a weird, creepy sensation came over me. Have you ever put on a piece of clothing only to immediately want to take it off because it made you feel … well, not like yourself? The jeans actually looked cute enough, and my shopping pal assured me they were flattering, but I just couldn't stop staring at them and thinking that they made my legs look like they'd been attacked by a particular aggressive fungus. They just looked so wrong on me.
Five years ago, I would have rocked floral skinnies. Hard. Instead of writing this post, I'd be showing you six new ways to wear them. Alas! It's no longer meant to be. I'm going to stick to my new (thrifted) pair of dark-wash William Rast flares, and leaving the floral skinnies to people whose adolescence is not just a frame of mind.
Statement jewelry
One of my top wishlist pieces a few years ago was the J. Crew bubble necklace.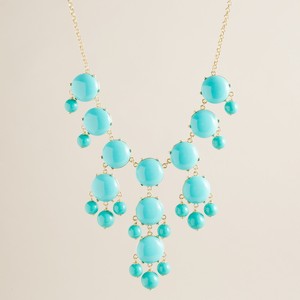 It was a sold-out hit when first released (and subsequently re-released), and has since been co-opted by pretty much every style blogger, like, ever. Except for yours truly. For a time, I simply could not afford the price. Later, I couldn't justify it. [I still think that $178 is steep for a piece of costume jewelry] Recently, though, I realized that the bubble necklace was never going to find its way into my closet for a totally different reason: I've stopped wearing chunky, showy jewelry. This is the sort of jewelry I mostly wear nowadays: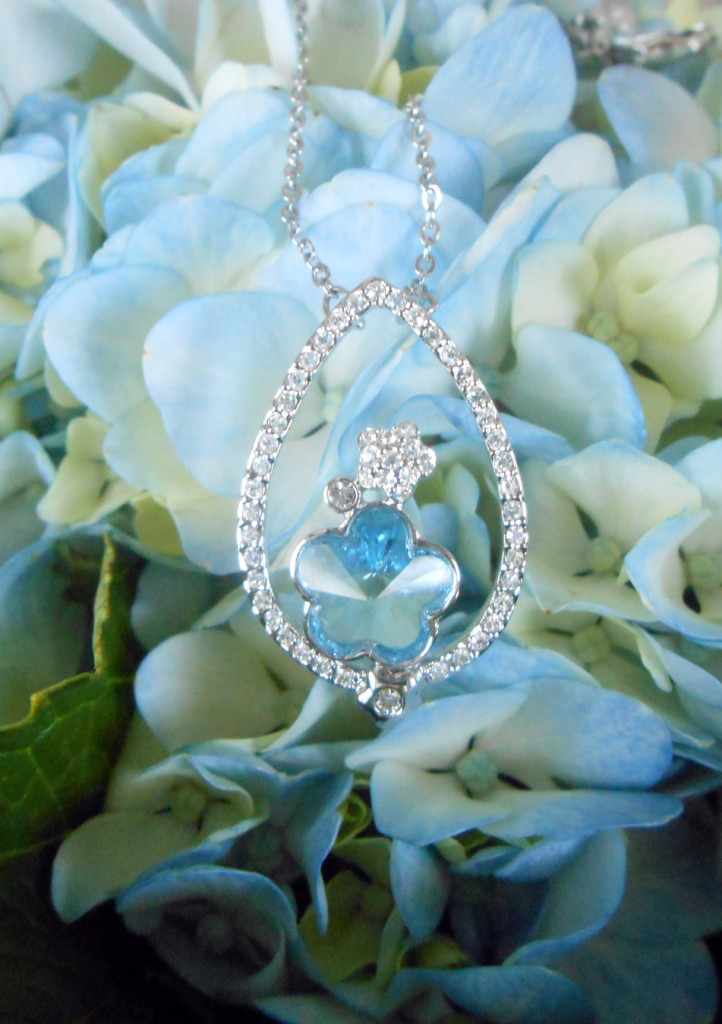 Again, I can't really pinpoint why I no longer wear "statement" pieces, even though I still admire them on others. All I can say is that they just don't feel comfortable anymore. The "costume" aspect stands out too much; when I wear them, I feel like I'm playing dress-up, and not in a fun way. And, of course, chunky pieces are very impractical now – my son loves nothing more than having something big and colourful to grab and shove in his mouth.
Mermaid hair
Ironically, I started writing this post right after I decided to start growing out my hair again. But! The plan is to aim for a chin-length, dramatically angled bob a la Victoria Beckham circa 2008. [Here's another thing that makes me feel old: typing out "2008" and realizing it was FOUR years ago. Four!] No more half-hearted attempts to get what I like to call "mermaid hair": long, wavy, possibly ombre locks that would put a Pantene spokesperson to shame. The reality is that, for me, mermaid hair was never meant to be. My hair, once it grows past a certain length, refuses to curl. It also refuses to do much of anything except look like an unkempt haystack, and that is after significant investment in sundry hair products and gadgets.
Two other things conspire against me now. One, I am lazy. OK, I have always tended to be lazy when it comes to my hair, but age has definitely not improved me in that category. Also, if I could magically get that extra 25th hour of the day, I would not spend it doing it my hair. Two, one year post-pregnancy, I have come to resemble a particularly deciduous cat – I'm shedding madly. If I don't end up entirely bald at the end of this fun episode, then my hair will have most likely reverted to its original thickness … which never looked that lush because my hair is very, very fine. Sigh.
But I promise to try very, very hard not to end up with "soccer mom hair".
Your turn: are there any new trends, or old standbys, that you no longer feel comfortable wearing? Do you think age is just a state of mind when it comes to style?