Sunday, October 21: afternoon tea & visit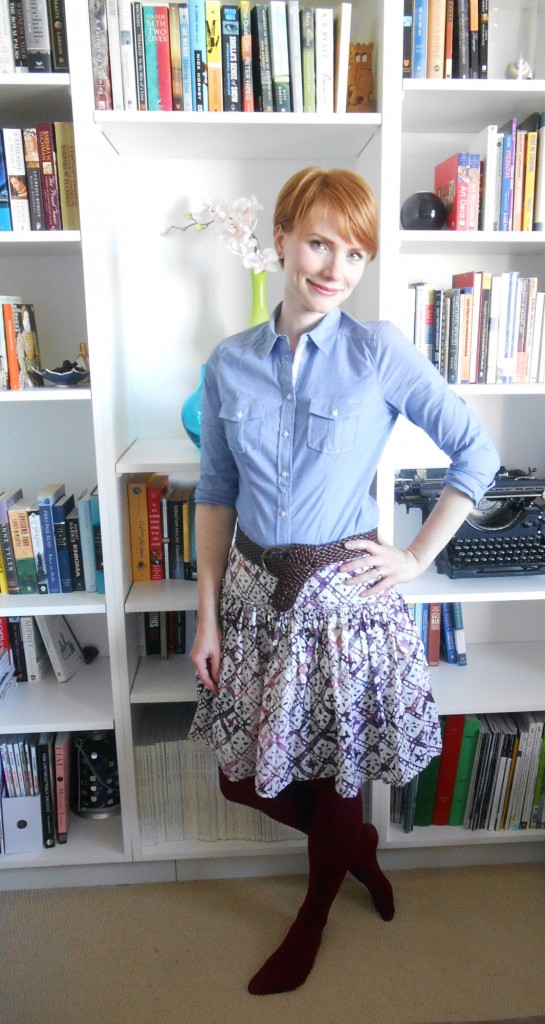 A dear friend came to visit, and brought yummy scones no less! So we had a spot of tea, and got caught up on each other's news. Perhaps I should have dressed up a bit more for a proper English tea party (pearls, anyone?), but I was excited enough just to have a reason to wear a skirt on the weekend.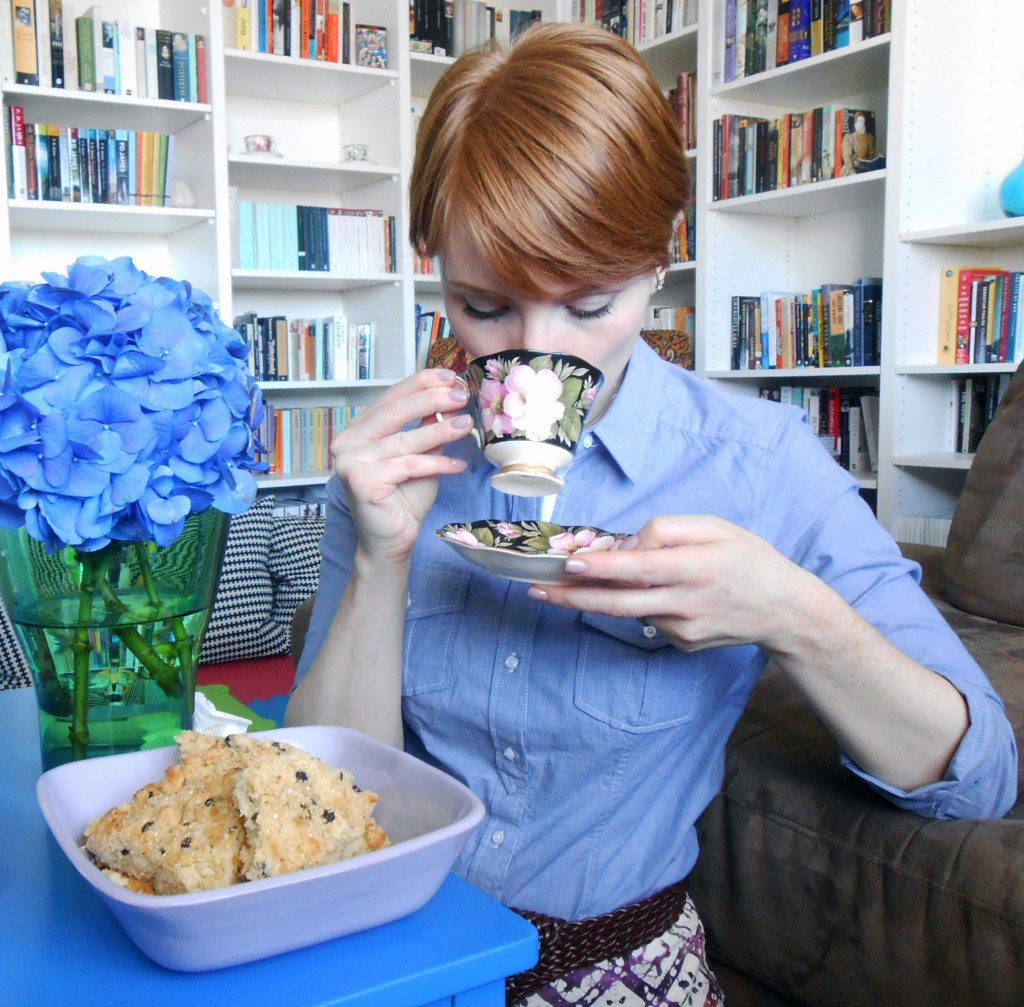 Monday, October 22: work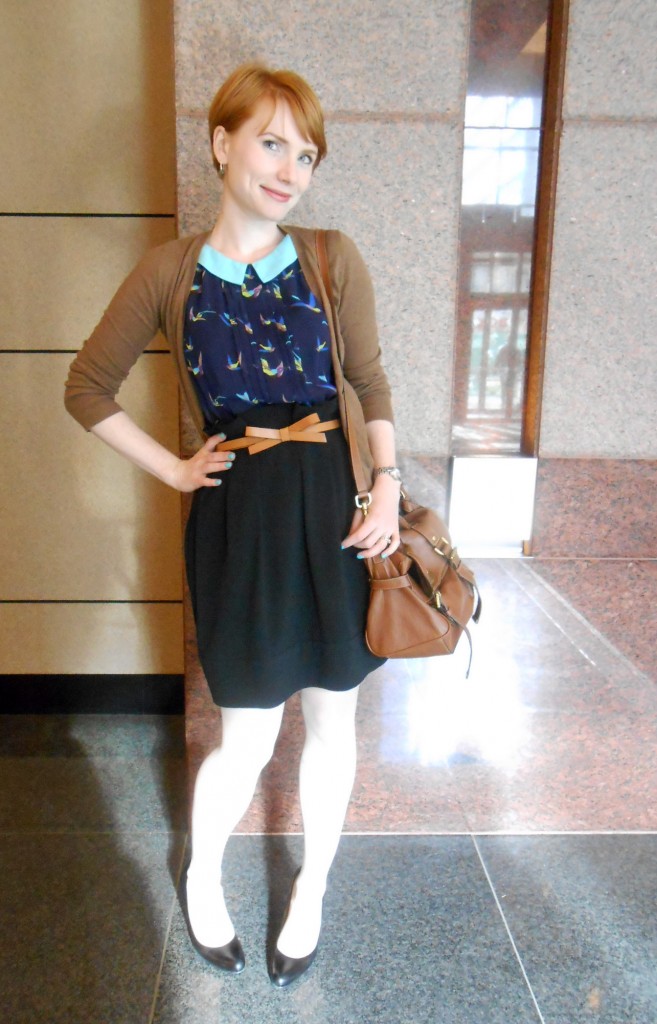 I'm still mad at myself for giving in to the impulse to buy this Zara dress; it's too short and it's polyester. As "punishment", I am making myself wear it as much as possible (which requires some creativity given its limitations) before I decide whether to (a) swap it; or (b) modify it into a top. For this outfit, the short length of the dress was a plus; combined with the relaxed fit of the skirt, it definitely passes as a top.
Tuesday, October 23: work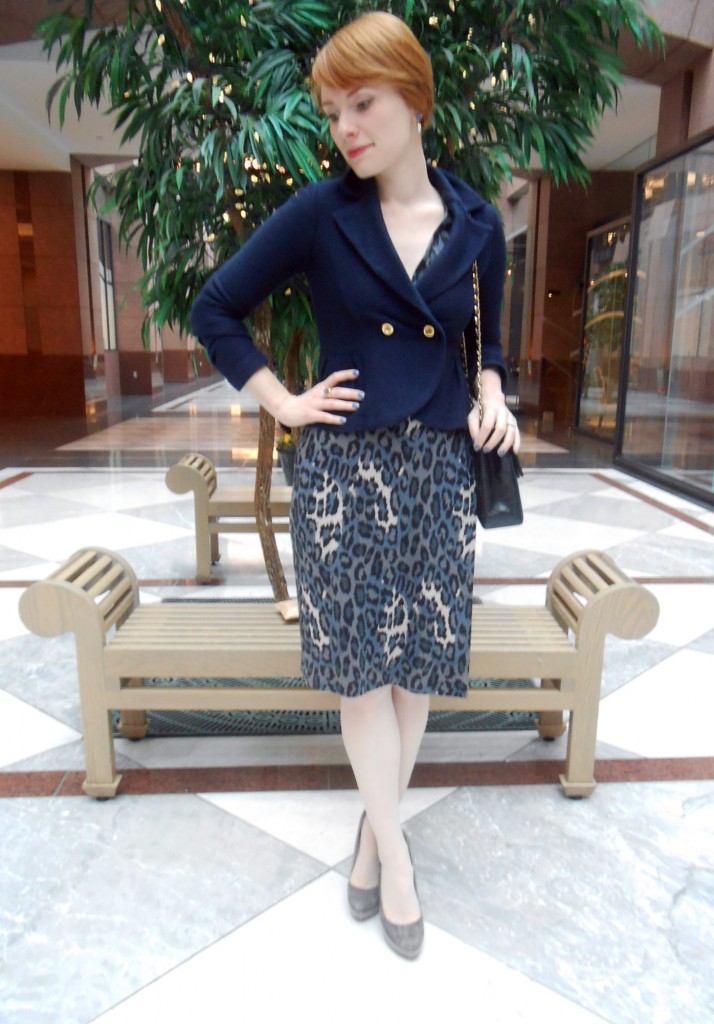 This DVF dress was one of my favourite consignment scores, and I love its modern take on leopard print. With that said, I'm always a little self-conscious about wearing it to work because of its print. So, I paired it with a jacket to "sober it up" a little bit. And I'm proud for using navy and grey as my neutrals, rather than the old stand-by, black.
I went "vintage" for my accessories, with a ring that used to belong to my grandmother (very sixties cocktail chic!), and a pair of screw-back earrings I found on eBay eons ago. As an alternative to clip-ons for people who do not have pierced ears, screw-back earrings are not at all pinch-y, and not all that hard to put on. They do look like miniature torture devices, though.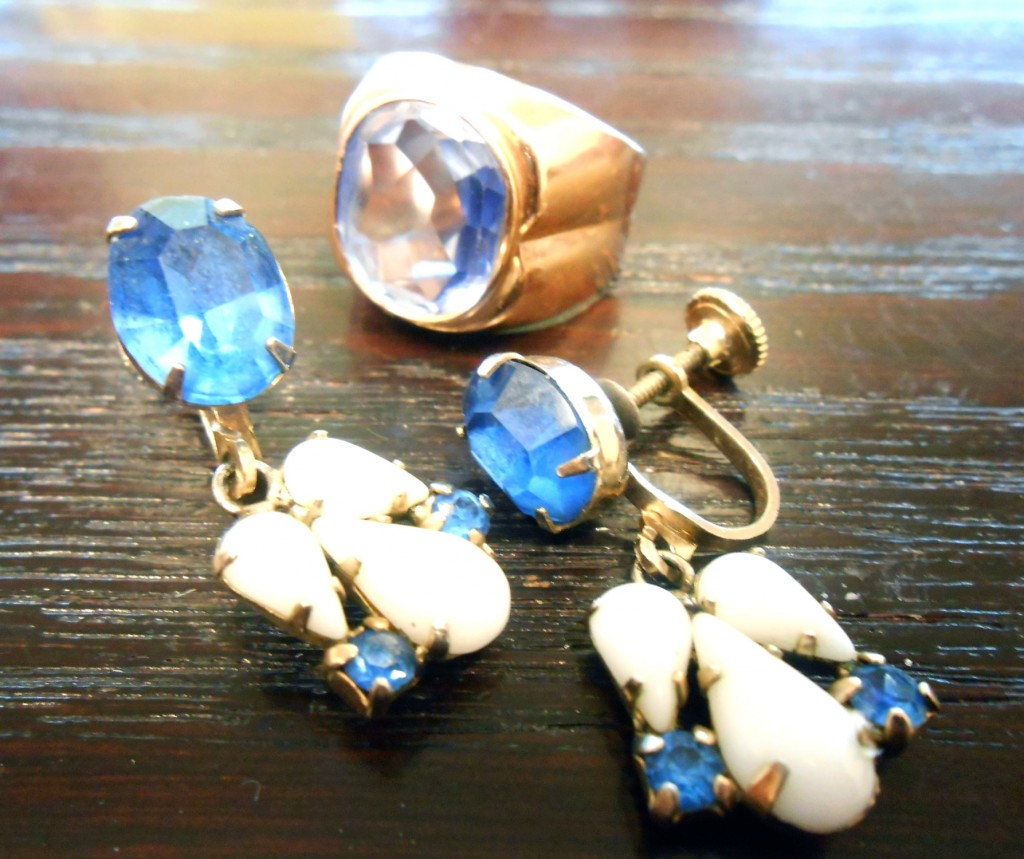 Wednesday, October 24: work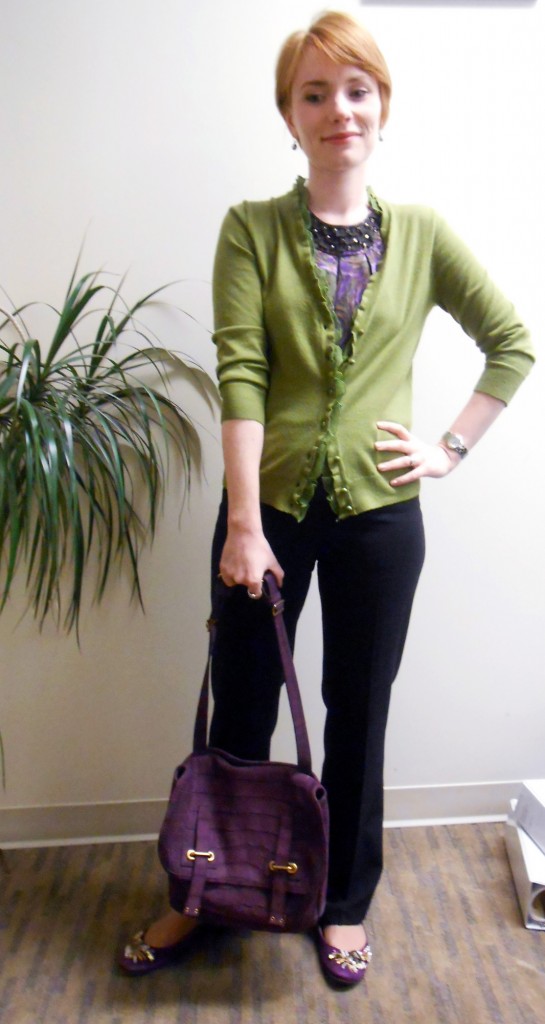 I've worn this outfit – or some variation of it – so many times already in the past that I'm not really excited about it anymore. But it works, so it's often my go-to outfit when I run out of ideas on a weekday morning.
Thursday, October 25: work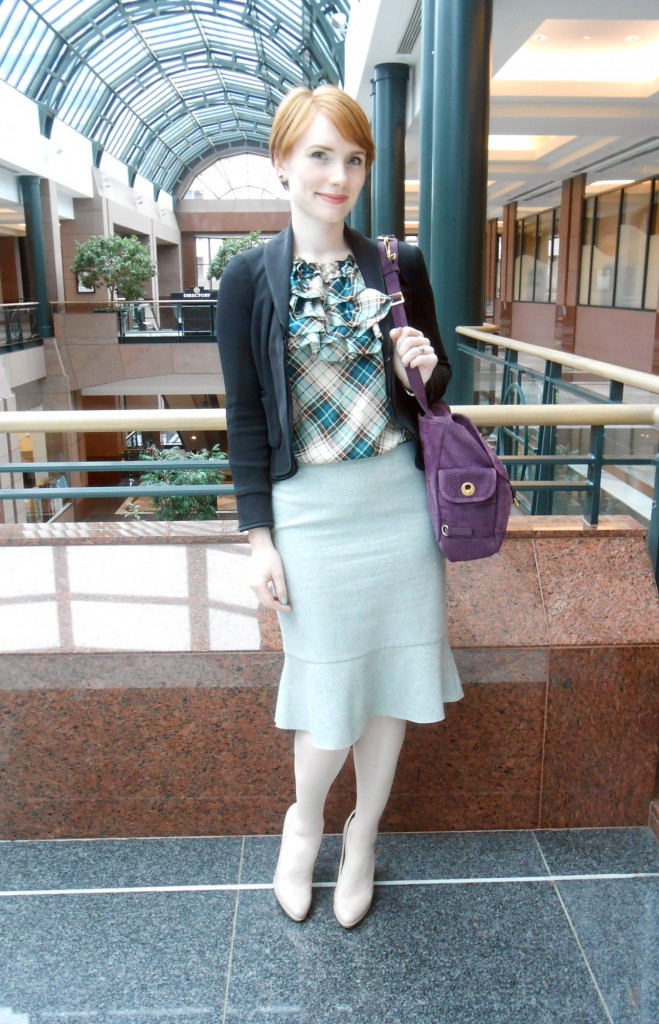 I love the soft pastel colour of the Dorothy Perkins suit I bought last year (for a song!), but it's a bit on the twee side when worn head-to-toe. So, instead, I paired the skirt with some separates, and it looks a lot more age-appropriate, I think.
Friday, October 26: work and hair appointment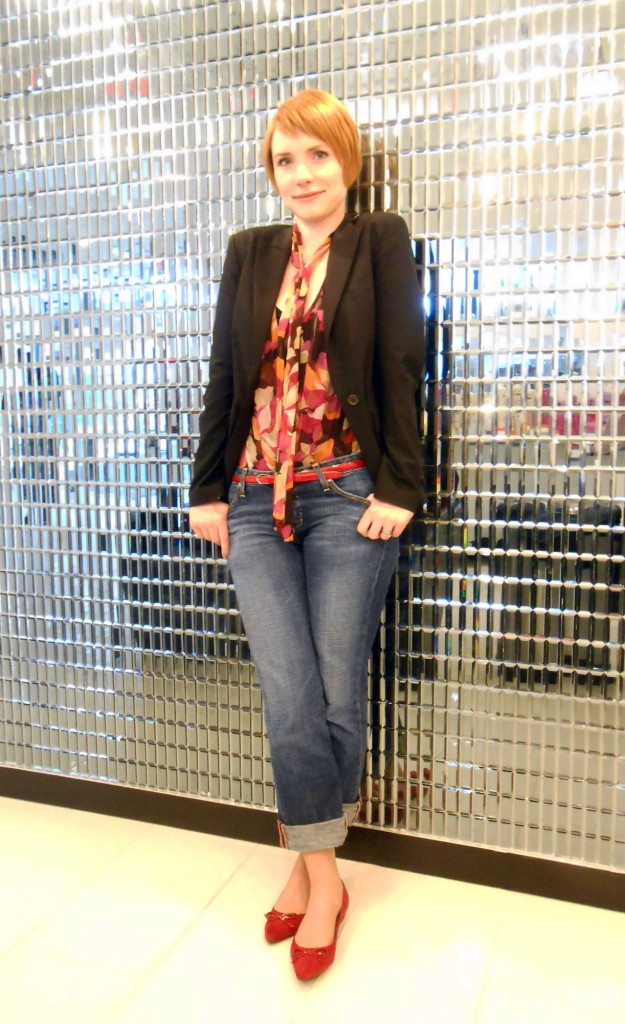 I am in the process of growing out my hair, which actually makes my haircuts all the more important lest I veer into Justin Beiber territory. [I feel like I've been on the cusp of that for a few months now.] I can't wait until I can rock a proper bob again!
Saturday, October 27: baby shower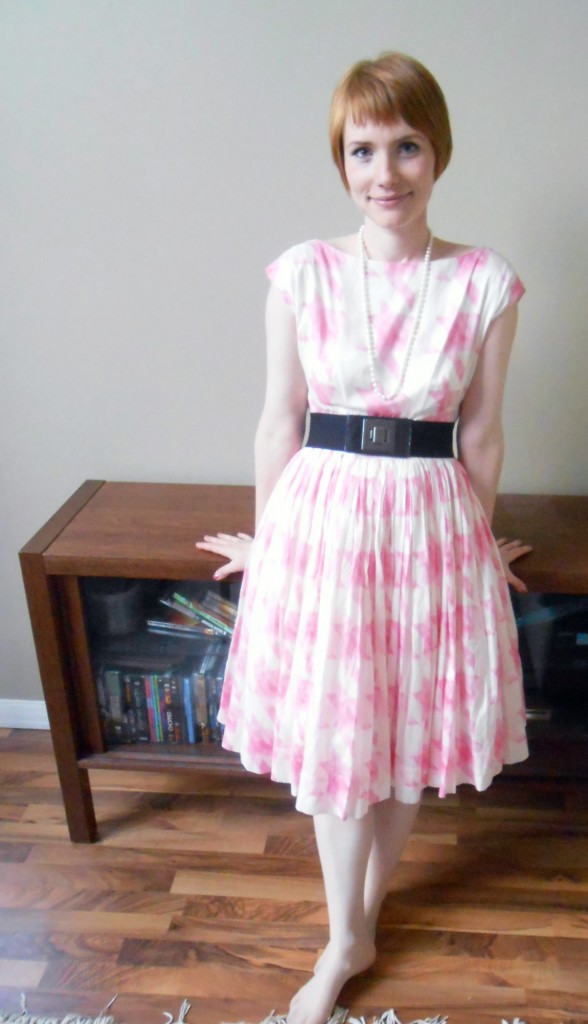 I helped to organize a close friend's baby shower, and Saturday was the big day! Since she is having a girl, the theme was a pink-and-pearls mocktail party. It was a blast!!
With the fun stuff out of the way, time for a small anouncement. In the last couple of months, it has become very obvious to me that I am terrible at the business of blogging, and that I enjoy it even less. Working to get BCRL established as a "legitimate" blog has taken all the fun out of the experience for me, and I'm still nowhere close to that goal. At the same time, I have come to realize that the effort required to keep BCRL going in its current form isn't sustainable for me – or justifiable given my many other responsibilities, both on the family and career fronts.
 So, what to do?
I have struggled with the answer over the last little while, and have come up with very few satisfactory solutions. The idea of shutting down BCRL, which has been such a big part of my life for over 2 years now, is heartbreaking on a personal level. On the other hand, I'm not very good at doing things by half, so keeping it around in some anemic form isn't much more appealing. So, it's time to focus on other things. My family. My career. Books. Traveling. Season 2 of Downton Abbey. It's time to say good-bye.

I want to say a big "thank you" to all of you. You've made this whole experience so exciting and fun, and you're a big part of the reason why this decision has been so difficult for me. Writing and interacting with my readers have been the best part, by far, of this whole blogging "journey", and I am eternally grateful for all of your comments and support. To the readers who have become personal friends – please stay in touch! BCRL is no longer on Facebook, but you know where to find me 😉
Happy travels!