Sunday, Oct 7: Sight-seeing in Banff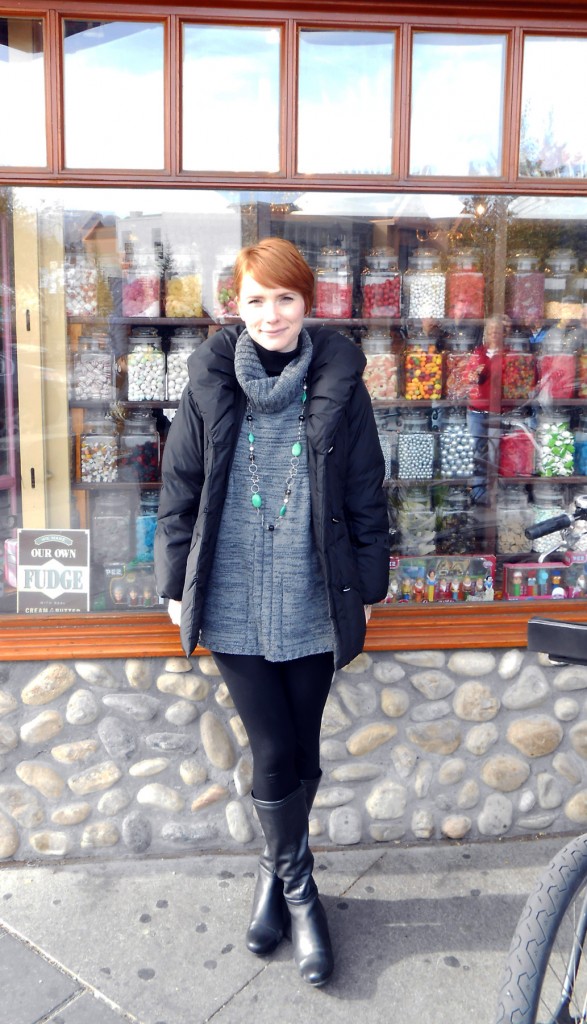 We spent Thanksgiving Sunday driving up to Banff, and enjoying a stroll through the town and a lovely picnic by the Bow River. The temperature was on the nippy side, though sunny – thankfully, I'd brought my winter parka with me. Not the most stylish attire, but I think my fellow Albertans will give me a pass on this one.
Monday, Oct 8: Thrifting and family visit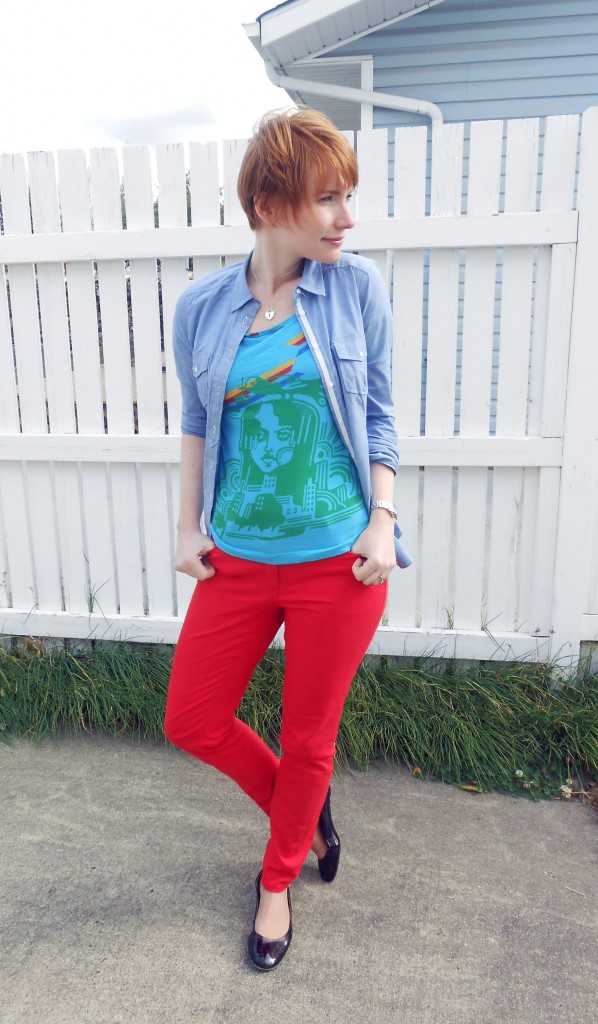 With dad busy in the garage, I took Luka to visit his grandparents (and great-grandmother), and made a detour at the local Value Village, where – lo and behold – I found a pair of almost-like-new Jimmy Choo pumps. In my size. Yeah, I still can't believe it myself.
Tuesday, Oct 9: work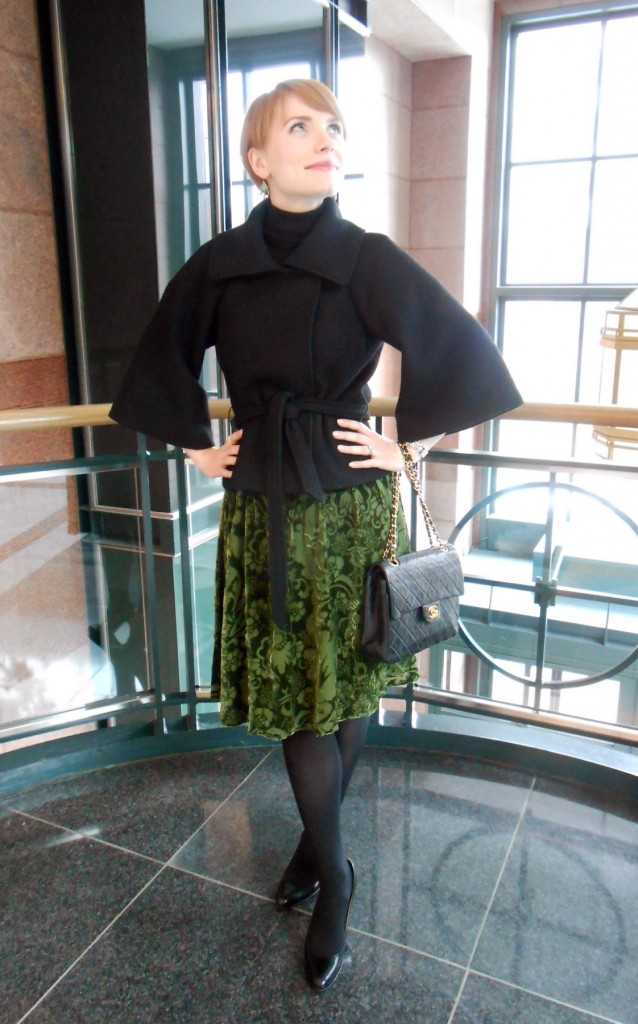 Getting dressed for the office after a four-day weekend is always fun – especially since I am more fond of my work clothes than my "casual" ones. I recently re-discovered this skirt in my "maybe purge" pile, which had been packed away in a suitcase in the basement and promptly forgotten. I love the mossy green colour and the cool devoré effect of the fabric, but the cut of the skirt is not the most flattering on me – plus, I always seem to struggle to accessorize it. When it doubt, go with black. Still, I think the skirt remains in wardrobe purgatory for now.
Wednesday, Oct 10: work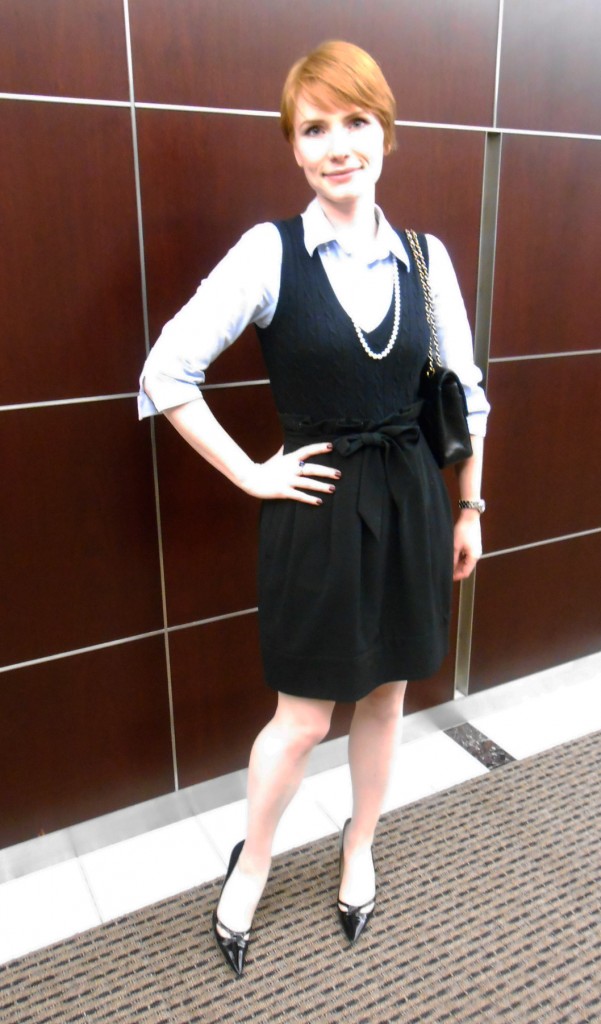 My mom calls this my "schoolgirl" outfit, and she's not necessarily wrong. I love that it's simple and classic, and so easy to wear. As it happens, Wednesday witnessed the first snow of the season, though luckily it didn't stick around long. For anyone wondering about my apparent imperviousness to the climate, know that I wore boots on my commute to work. And, for the record, you will never a see a picture of any of my commuting outfits. But hey, they make up in practicality what they lack in style.
Thursday, Oct 11: work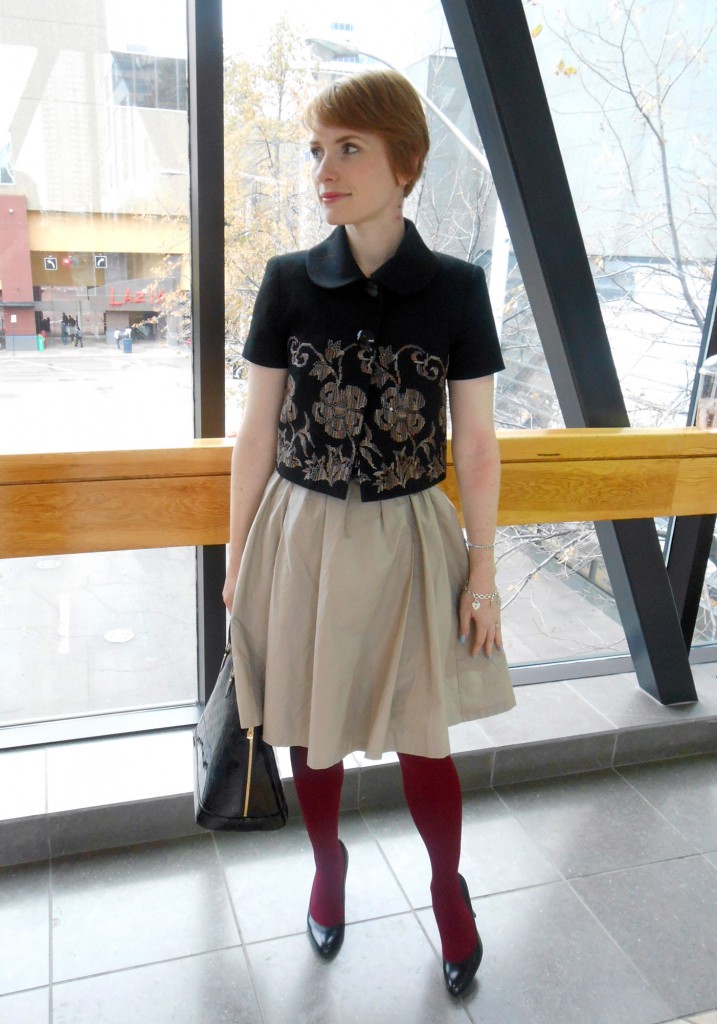 This was an outfit I'd worn a few times already in the summer, and I wanted to get one more wear out of it before the weather made it completely impractical. Making a small concession to the elements, I added coloured tights. Transitional dressing for the win!

Friday, Oct 12: work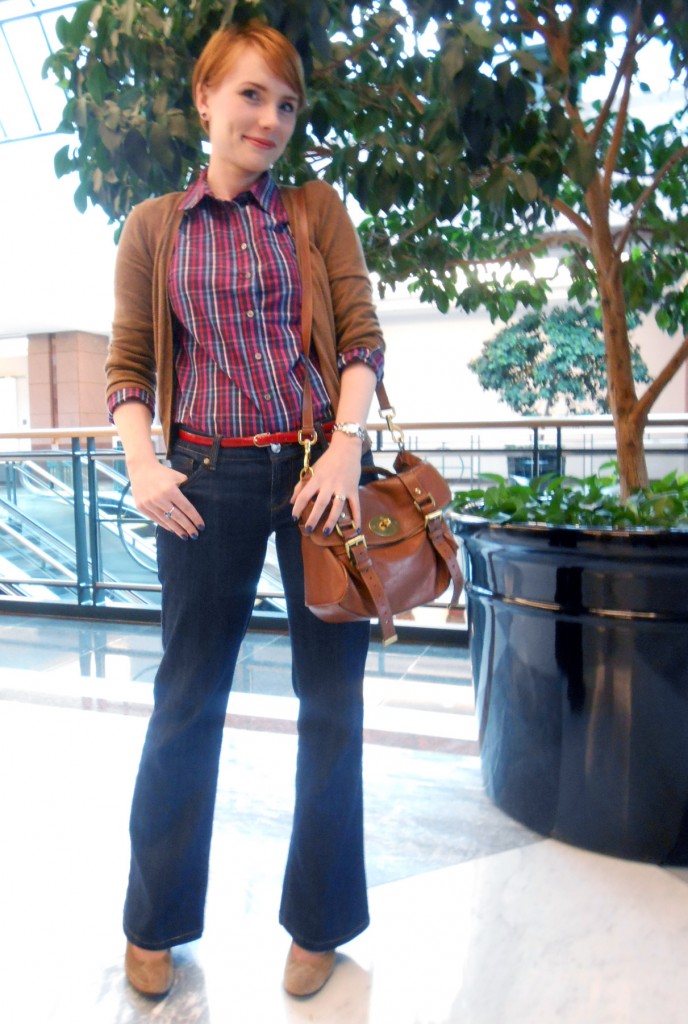 This was my second take on this Tommy Hilfiger shirt, and I love how versatile it is. You may remember that I wore it a few weeks ago with a skirt, and now here it is in a more casual ensemble. I also love that its colours allow me to pair with both red (skinny belt) and cobalt blue (nails and ring) – two of my favourite accent colours. In retrospect, though, I think I should have worn lower heels with these jeans – they're an inch too long for this heel height. Lesson learned!

Saturday, Oct 13: family outing @ Whitemud Crossing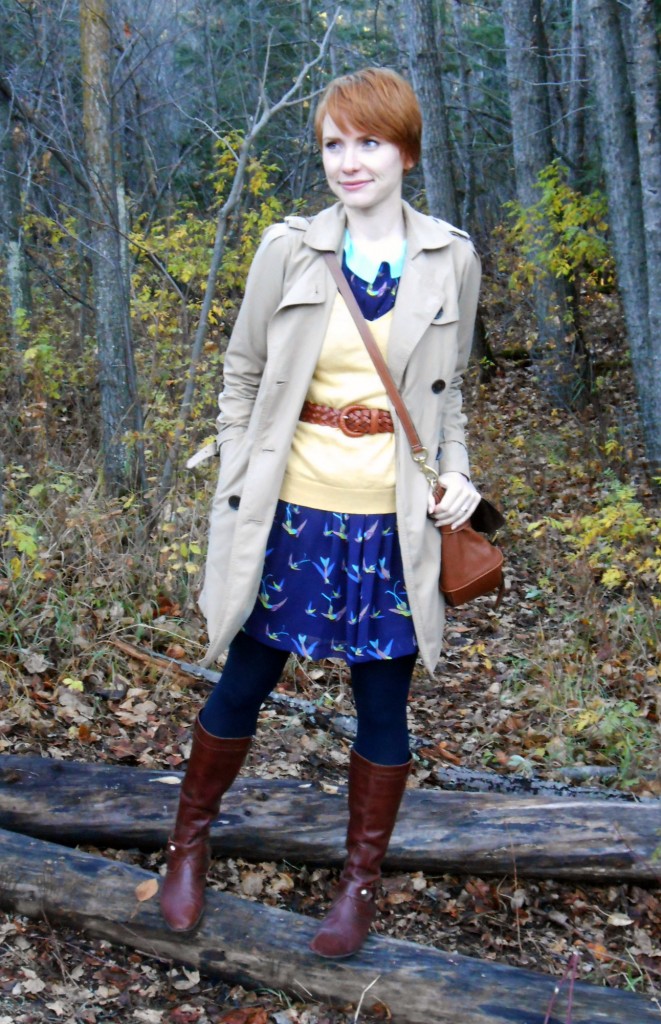 With the weather taking another (last?) turn towards warmer temperatures, I figure it was best to make the most of it – so I wore a summer dress, layered to death. And coloured tights, of course.
And that concludes week 4 of the Remix Challenge. Originally, I had only planned on running it for 4 weeks, but I am glad that I thought better of it – I still have so many more outfit ideas! Care to make a bet about how long the Remix Challenge will last before I run out of inspiration?