This past January, I broke my New Year resolution routine … and actually made some resolutions for once. One of them was to only buy second-hand clothing, and accessories under $40 an item, in 2013. Maybe coincidentally (maybe not), my shopping has slowed down considerably since then. Just imagine – I bought nary a single piece of clothing on my trip to Vancouver last month. [Though I may have, ahem, splurged on some jewelry.] In fact, February was something of a milestone for me: I bought no clothes at all that month. Yep, none. Zero. Nada. Are you proud of me yet? At this rate, BCRL will be defunct again in no time. Just kidding.
I did have time this month to pick up a few things, and if you're as curious as me about other people's shopping habits (and bags), this post's for you.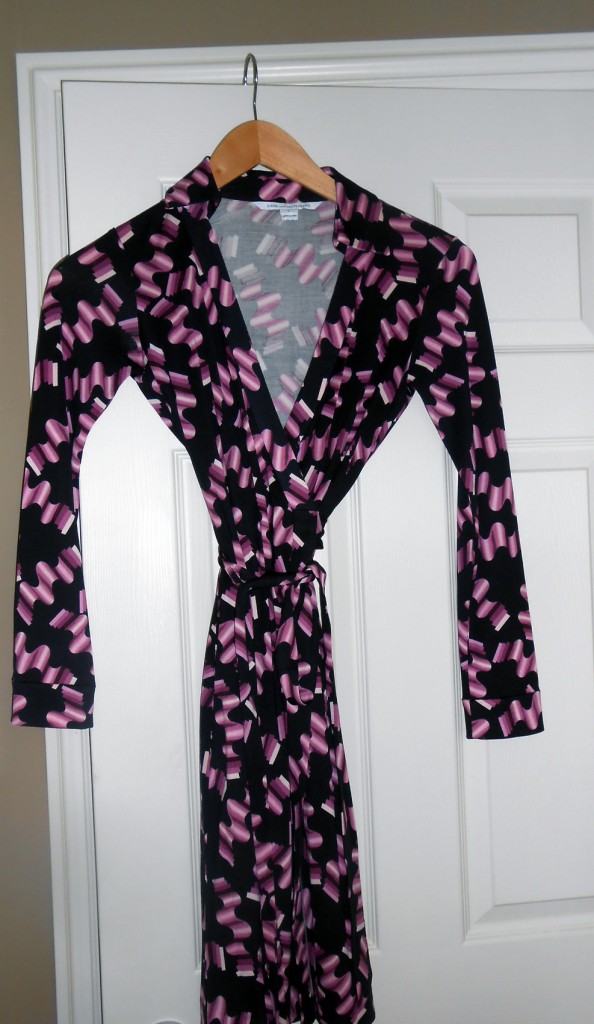 This purchase officially marks the breaking of my NY resolution. It lasted a whopping 2.5 months. The dress was new, and over $40. [I fudged things in January, buying some new clothes but staying under the $40 mark.] In my defence, it was only slightly over – $46 after applying a gift card, and after a masive sale discount (it was originally $400, if you were curious), and it's one of my favourite items of clothing. I have 3 DVF dresses, and I love them all to bits. I've said it before, and I'll repeat myself (ad nauseam): you won't find a comfier, more accommodating garment anywhere. Slip on a camisole if you're worried about cleavage spillage, but do give the wrap dress a try.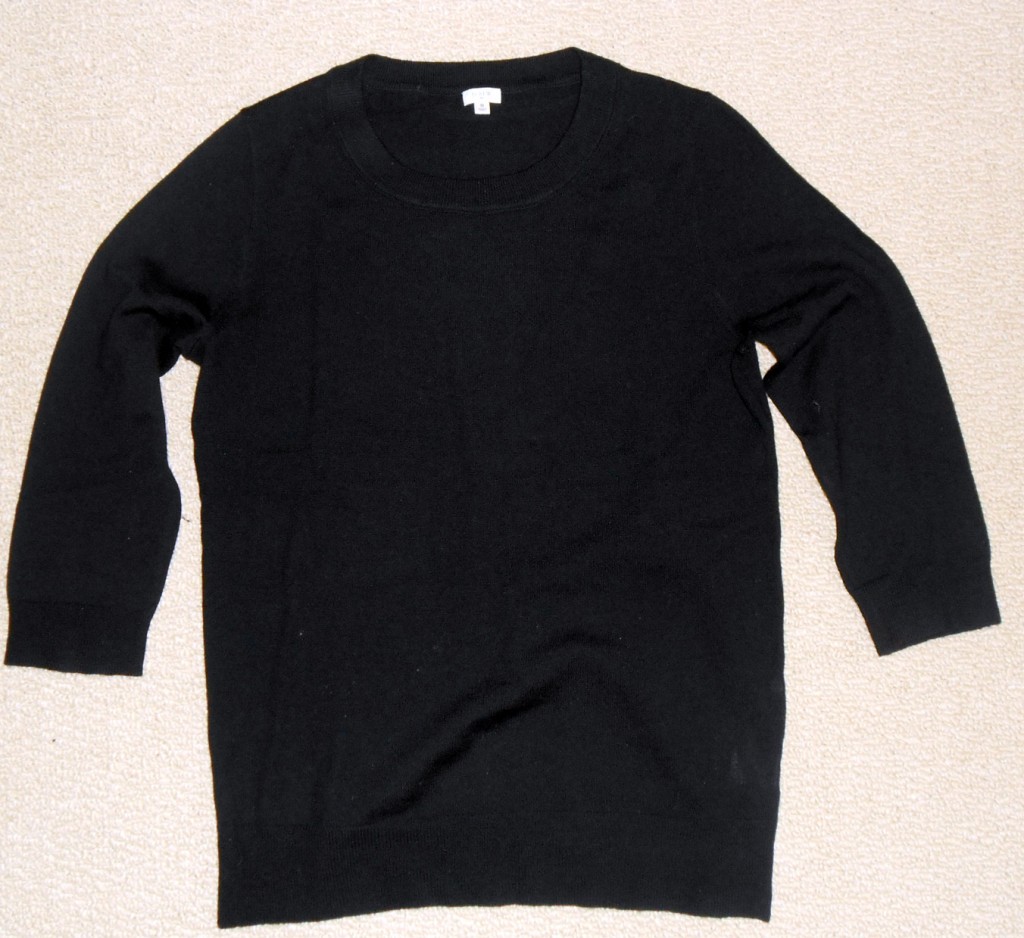 From one wardrobe classic to another: this J. Crew Factory crew-neck sweater ($24) is nothing special, but it's great for layering over collared shirts (one of my favourite looks for winter spring 7 months out of the year in Alberta). The sleeves are bracelet-length, so there is no need to constantly push them up (a pet peeve). The material is light-weight, perfect for layering … or wait, I said that already.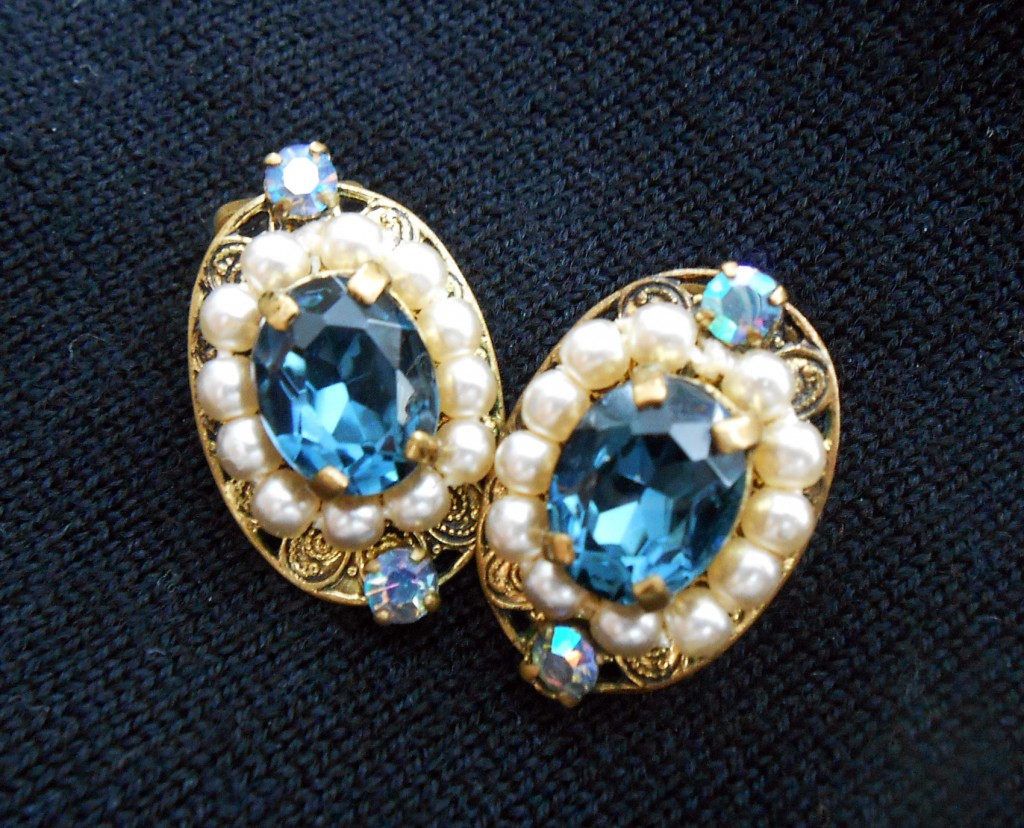 I have been getting back into antique-ing (and collecting china and vintage jewelry) hard-core lately. I like the variety and the novelty factor – I know I won't be seeing the same pieces on half a dozen people downtown. [Those J. Crew bubble necklaces might be great, but after you've seen them in every colour of the rainbow, they start to lose their appeal.] I haven't had much luck finding good vintage pieces in local thrift stores, so I've relied on the antique malls and shops around town, where the prices are higher. Still, at $16, these earrings were a pretty good deal.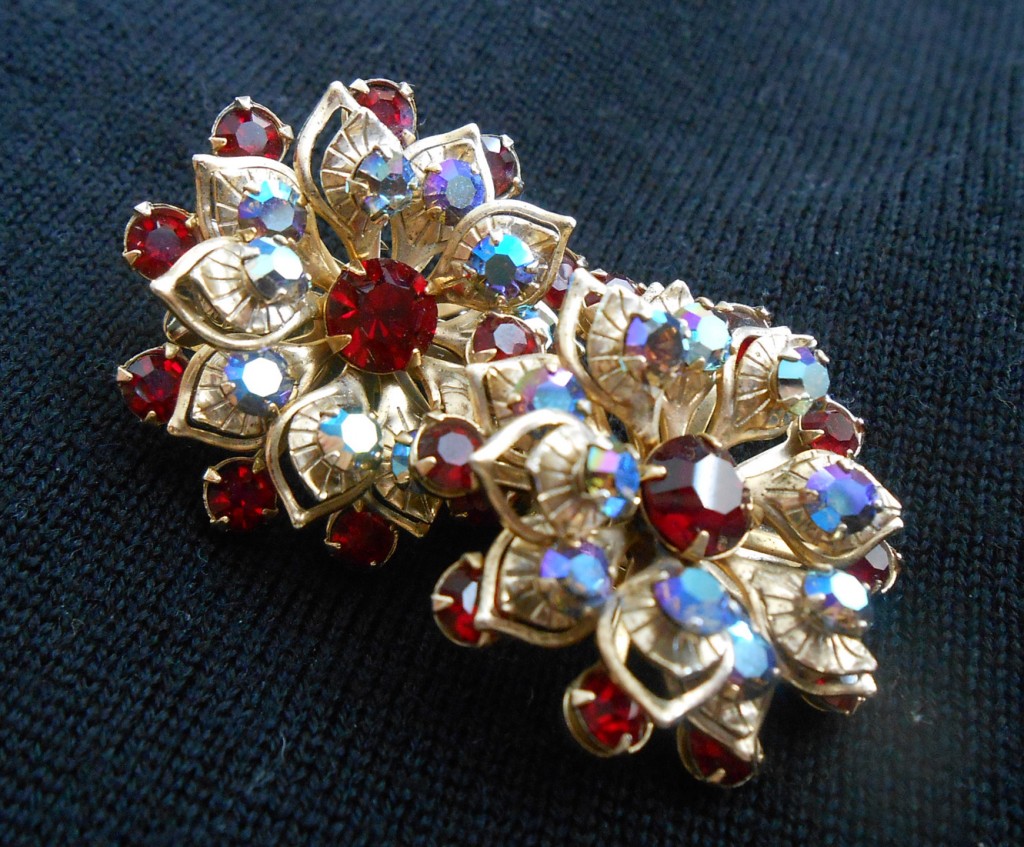 Speaking of vintage jewelry, I also fell for these sparklers ($20). I love the colour combo of the rhinestones, as well as the star-burst/flower design. They are a little bit too flashy for daytime use as earrings, so I pin them (with safety pins) as brooches. Dual purpose jewelry – love it.