Last week, I somewhat randomly ended up browsing the BCRL archives – something I haven't had the heart to do for months. You know the tired trope about riding a bike? Yeah, I kinda felt the itch to try again. It was nice to revisit some of my past exploits – heck, not really "past" since the Remix Challenge, for one, is still going strong in its twenty-plus-lost-count week (with a few repeats here and there). So, it begged the question: can I take the "ick" factor out of blogging, while still keeping all the fun? It remains to be seen …
In the meantime, and speaking of the Remix Challenge, here are a few of my fave recent picks (featuring some of the past 3 months' new closet additions).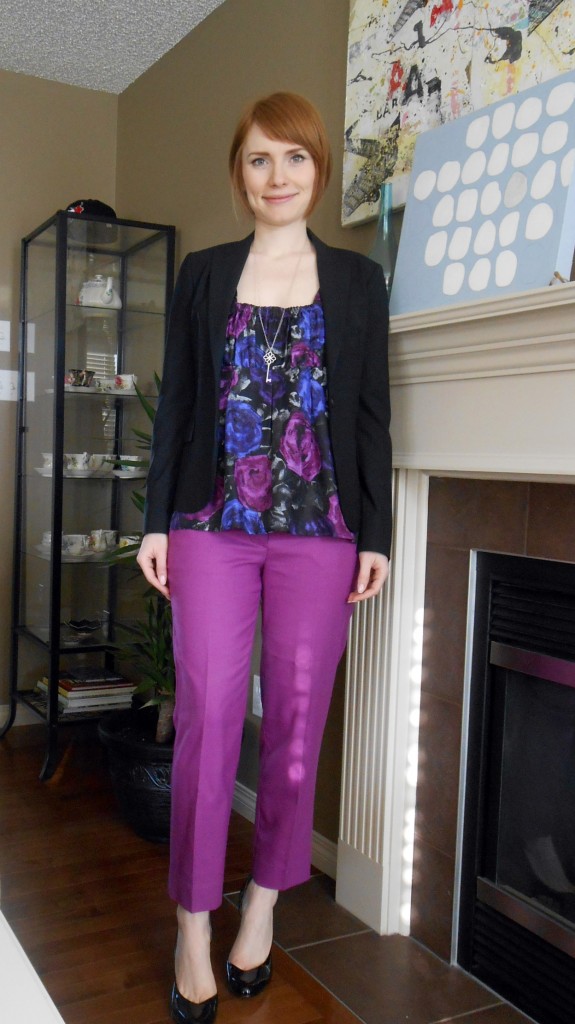 I call these my "orchid pants"; I have the same style in a bright coral. They're some kind of wool (?) blend, lined, and ever so slightly the wrong length. With heels, it's not too obvious. They were a steal at $25 on sale at J. Crew Factory (the only outlet-type store I still frequent these days). They're also a good match for this big floral print camisole; I used to always pair it with black pants/skirts, which was safe, but blah. Colour, especially in this winter-masquerading-as-summer season, is sooo much better.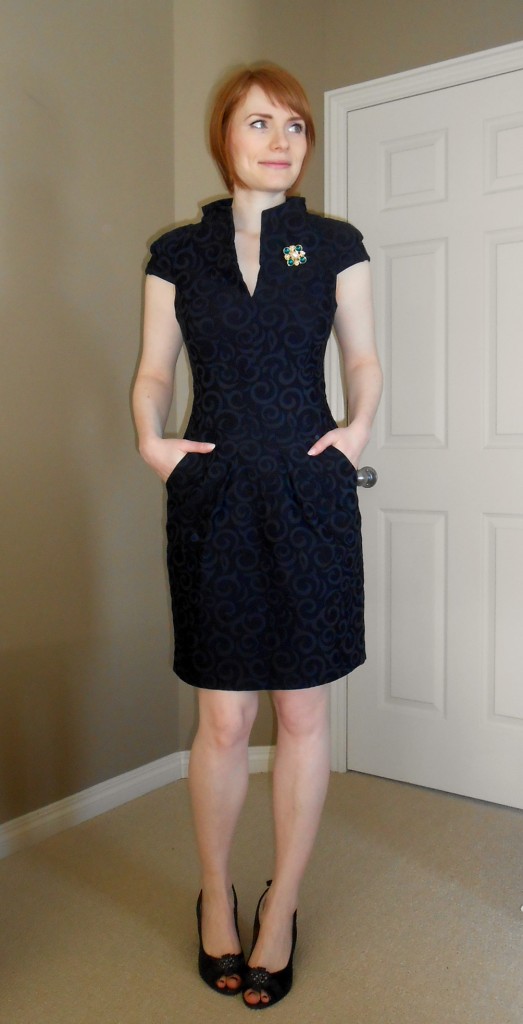 Other than my Choos, this is probably my all-time favourite thrift store find: a $12 Sweet Chemise dress, with a gorgeous neckline. It's made out of some sort of stretchy material that is uber-comfortable. Almost like pyjamas, and I am not exaggerating. Did I mention it has pockets? It must be made of "win". My $3 Goodwill brooch complements it really well – there is a definite antique, old-world vibe to it. Considering the shoes were free (in a swap), this is also my cheapest outfit ever.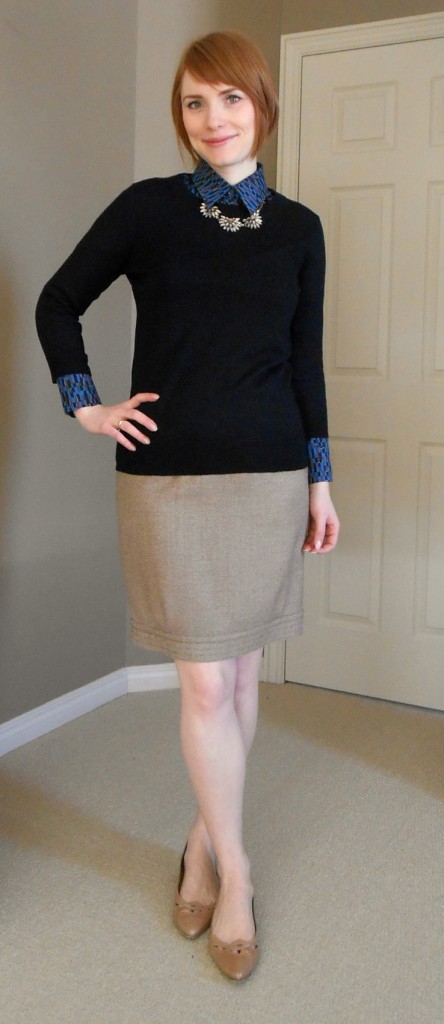 From lo to hi. This is pretty much head-to-toe designer, but (as always) on a budget. The outfit, as a whole, clocks in at around $275 (with the shoes accounting for half). Frankly, I don't really care about the labels all that much; this is a staple work outfit for me – unfussy but polished, classic and well-made. Couldn't ask for more.
These are the first photos I've taken in a while, and I am happy to see that my hair has grown out of its Bierber-esque phase. We are in solid "bob territory" now. A sign of good things to come?