This wintery spring has been hard on my casual style; there just isn't much incentive to pay attention to what I'm wearing to the grocery store when the whole ensemble will inevitably be covered up by a massive parka. [Between you and me, the ensemble has been very much of the T-shirt-and-jeans variety for the last few months.] Summer needs to hurry up and get here, before I slide all the way into sweatpants territory. Luckily, my recent clothing swap gave me another reason to start dressing a little smarter on the weekends.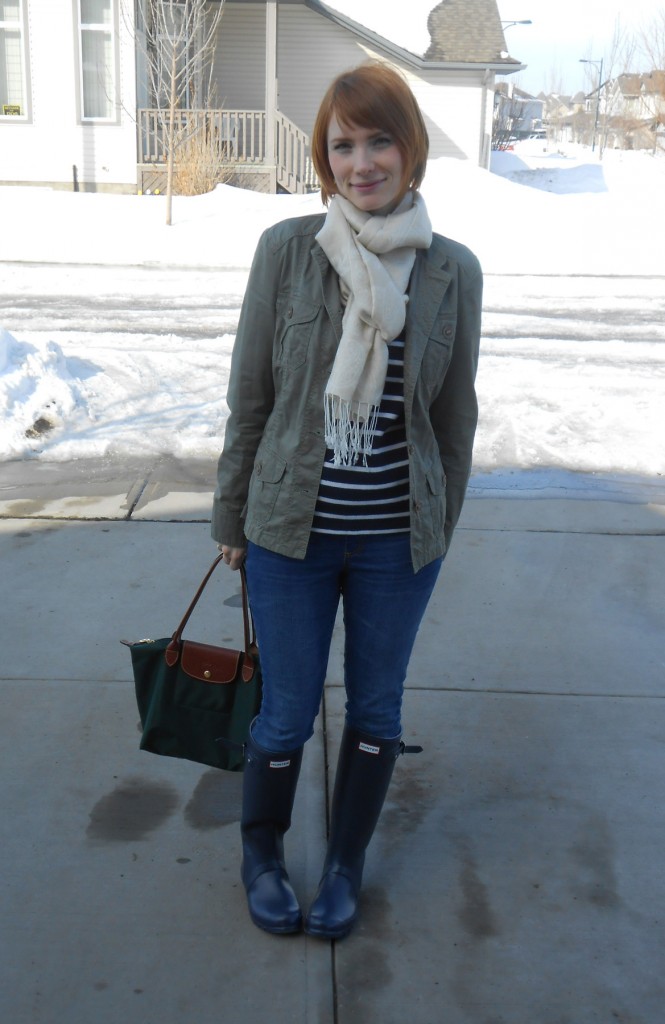 The military trend is now a hardy perennial, so it doesn't really count as a "trend" anymore. I've been a fan of the military-meets-preppy look ever since I saw Gwyneth Paltrow pulling off another one of her (many) amazing casual outfits, eons ago. The difficulty has been finding the right piece. For some reason, there are certain pieces of clothing that always elude me. The perfect denim jacket. The perfect trench. Or, for more importantly for our purposes, the perfect military jacket. The proportions and fit are tricky – it can't be too baggy, too cammo, too busy with zippers and such. Because it's lightweight, the military jacket has a relatively short season around here, which is probably why I never bothered to invest too much time in finding one that wasn't too much of anything, but just right.
And then, a great jacket came to me.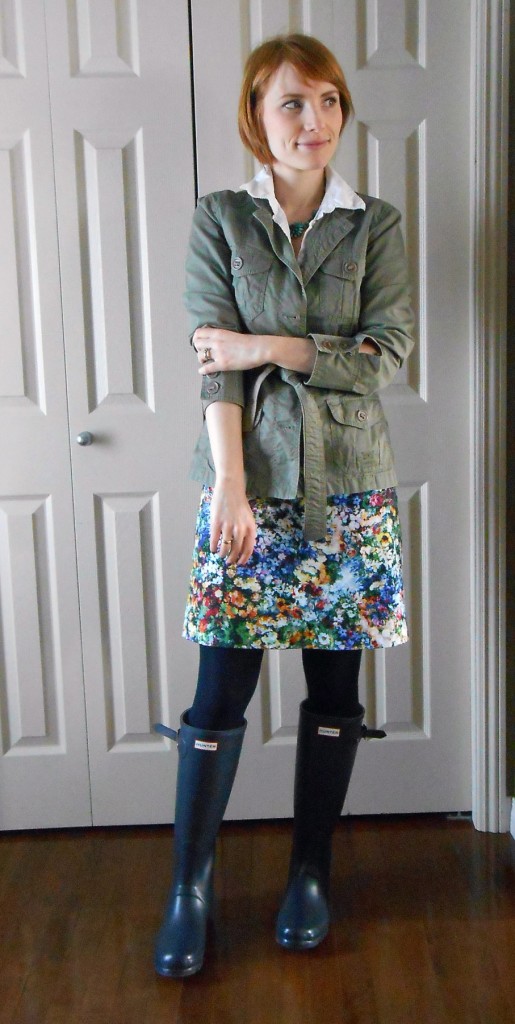 I like the fit, and the colour is a cool take on a neutral. [Plus, it's complementary to redheads so –bonus!] It's great for dressing up, and down.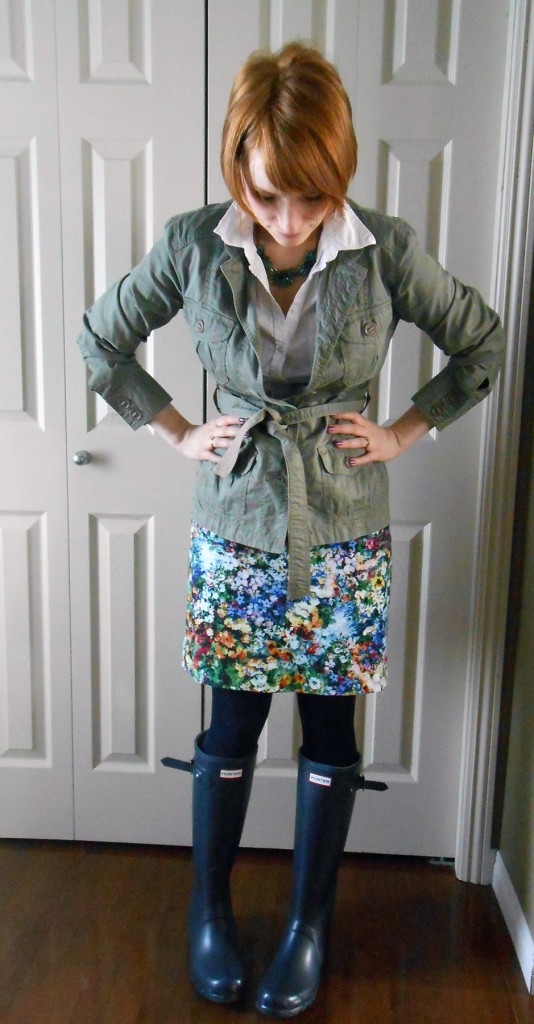 The best part? It goes without saying: it was free. Perfect for taking a fashion risk!