Malice was Chanel's sole nail polish offering for the holidays last year, and a limited edition at that. Although it's now long sold out, you will want to check out this post – Chanel Malice is a real beauty, and at the end I have a couple of suggestions for some dupes that might fill its place if you fall for it like I did.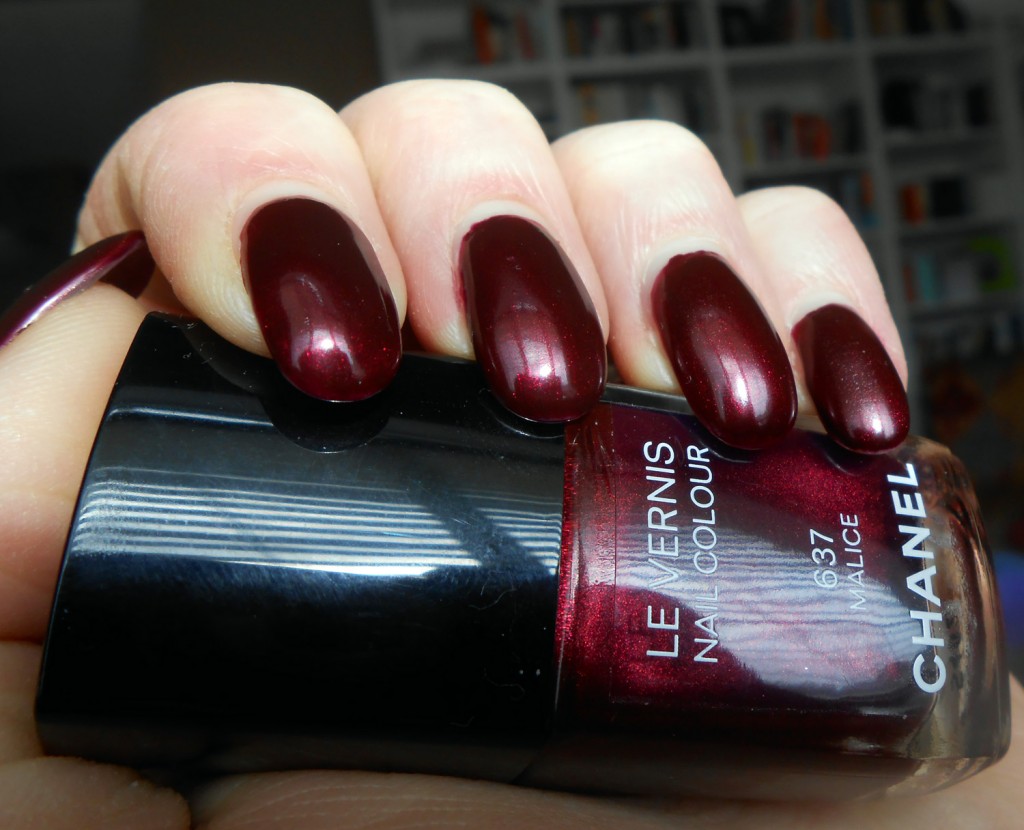 As the name would suggest, Chanel Malice is dark and vampy. While it's in the same (extended) family as Rouge Noir, and Chanel's other dark beauties, it's actually in a class of its own. It has that rare, true, lit-from-within glow that makes it anything but a plain, old burgundy. [Of course, the weather wouldn't cooperate the day I took these photos, so my camera's flash will have to stand in for that all-elusive sun.]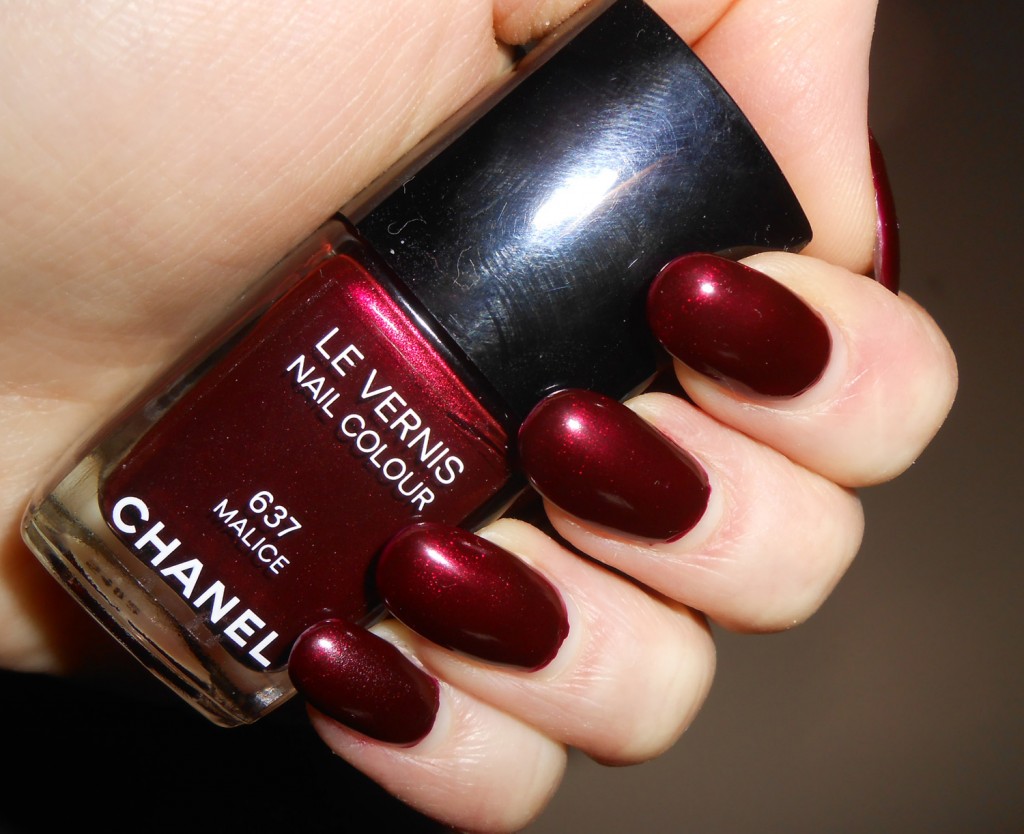 Under direct light, you can really see its fire; but even in regular light, Malice has a depth and richness to it that is quite unparalleled. Application is a breeze, as expected. Two coats, no problem. I would add a topcoat, just for some extra glassy shine, and to extend the manicure. [I'm finding that chipping is a bigger problem with longer nails.]
If you like Malice, but missed out last Christmas, don't worry, you're in luck. Although not exact dupes, OPI Germanicure and OPI Every Month Is Oktoberfest are very close. Both have the same lit-from-within glow; colour-wise, Malice is a mix of the two – not as purple-leaning as EMIO, nor as brown-leaning as Germanicure. Both OPI polishes are from the Germany collection (natch), and should still be available online and in beauty supply stores.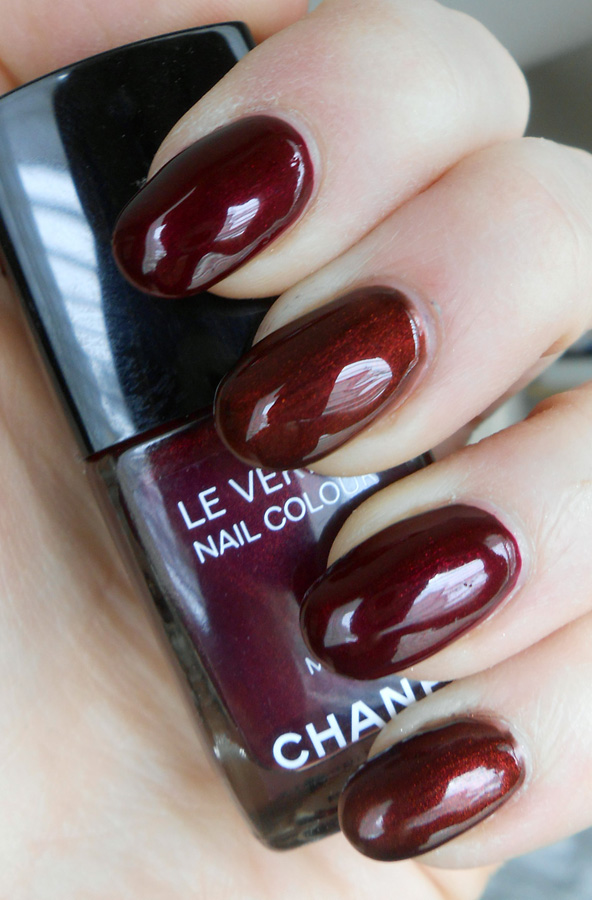 For an "inspired" outfit, I wanted something glamorous and classic – something that an anti-heroine in a '40s film noir might wear. My best bet? A slinky LBD, sky-high pumps, and a piece of statement bling.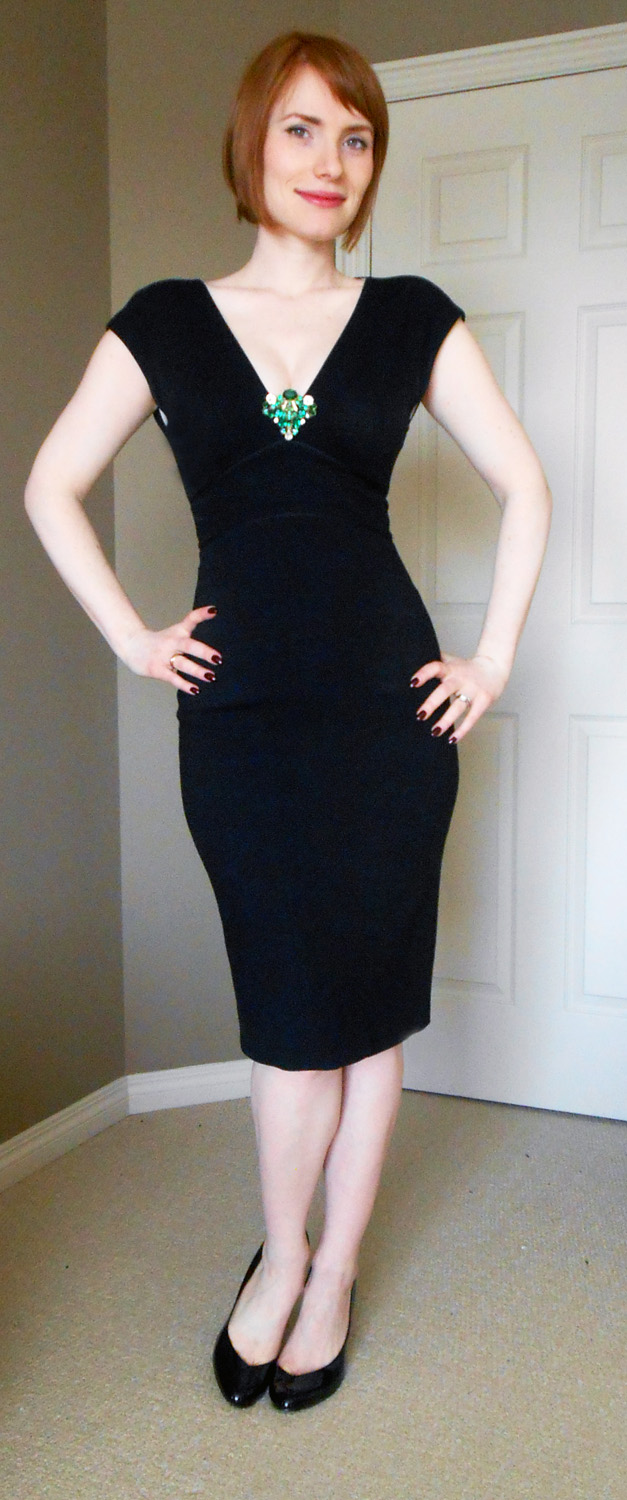 Speaking of bling, I love the geometric shape of this brooch – it's perfect for dressing up the decolletage.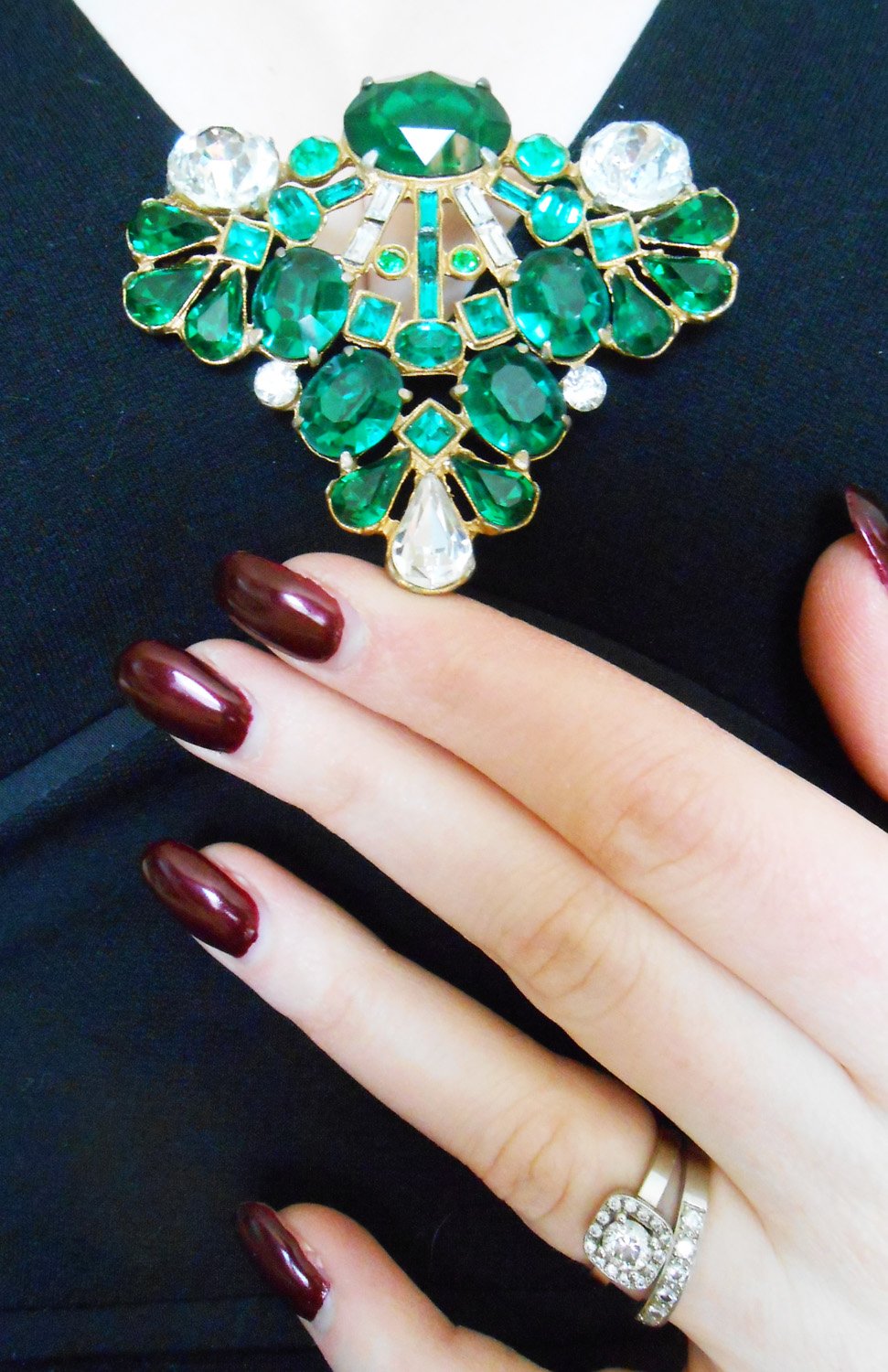 That said, I need to work on my "vamp" face. But, hey, lipstick is a start, right?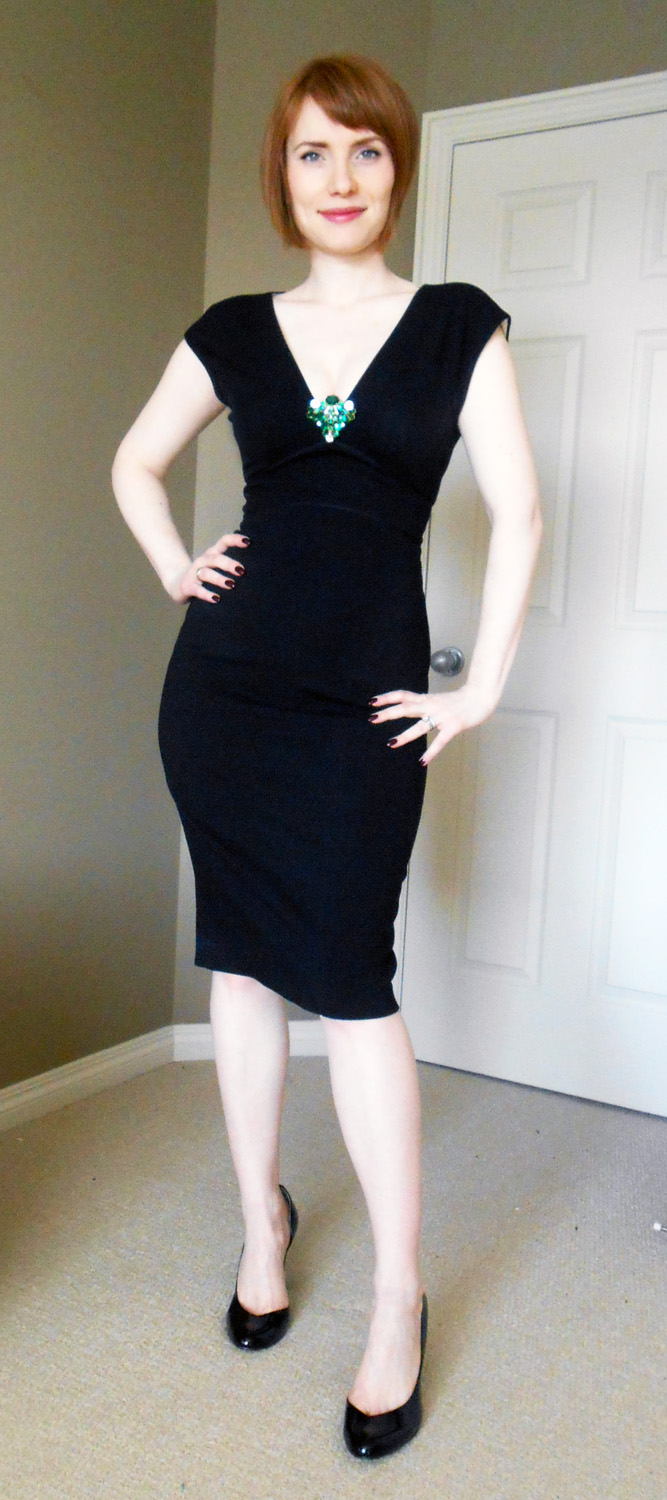 Thoughts on Chanel Malice?