Chanel Kaleidoscope is an older, long-discontinued polish that I was recently able to grab, for a somewhat reasonable price. Older Chanel polishes tend to increase in value over time (some more than others) – just like most Chanel things – so I got lucky. On eBay, Kaleidoscope routinely sells for over $100, far more than what I paid. Although, as a Chanel collector, I am happy to have added it to my stash, I can't say that I find the colour so amazing as to justify its current market price. When it comes to pewter-ish shades, I actually prefer the sparklier Graphite, although the two are by no means dupes.
But enough grumbling, here's a peek at Chanel Kaleidoscope: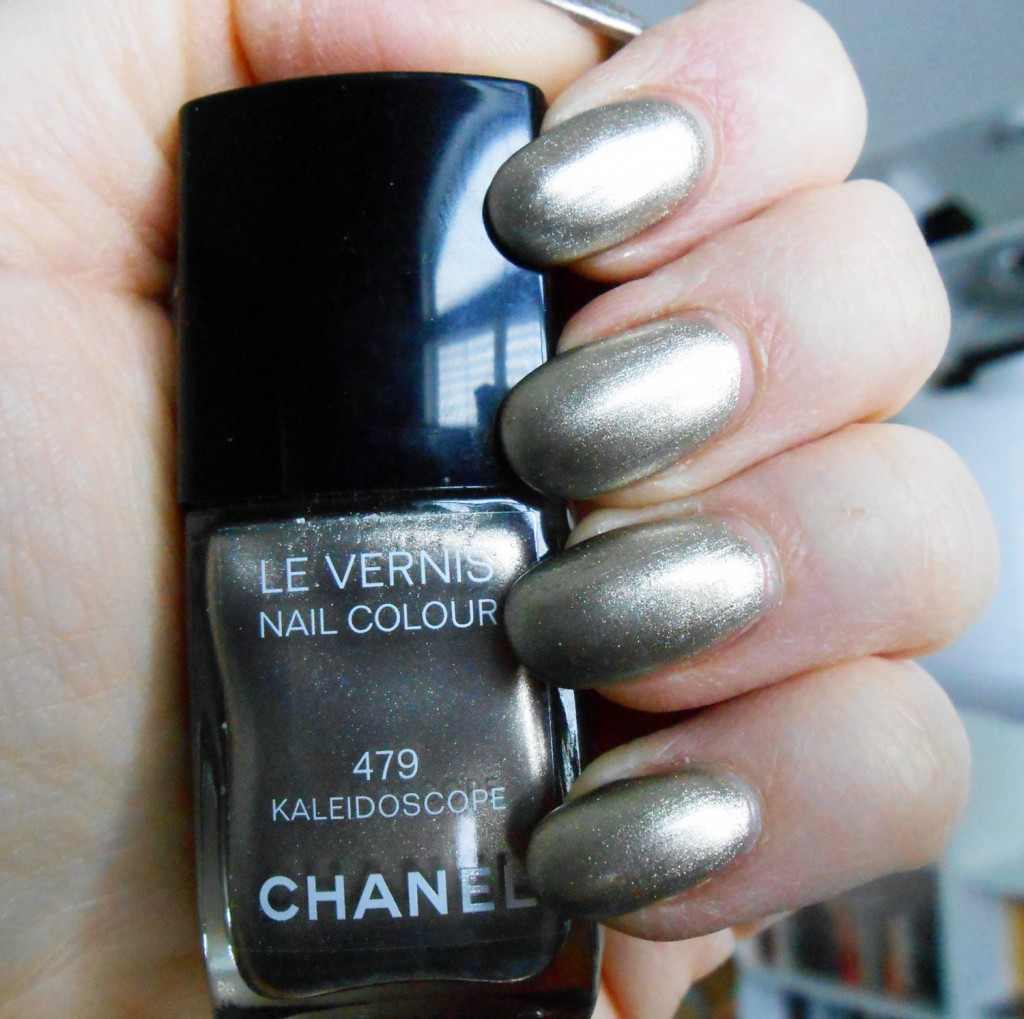 I think the colour is not particularly flattering to my skin tone, which is probably why it doesn't really make me go "ahh!". It probably works better on people with less pink undertones in their skin.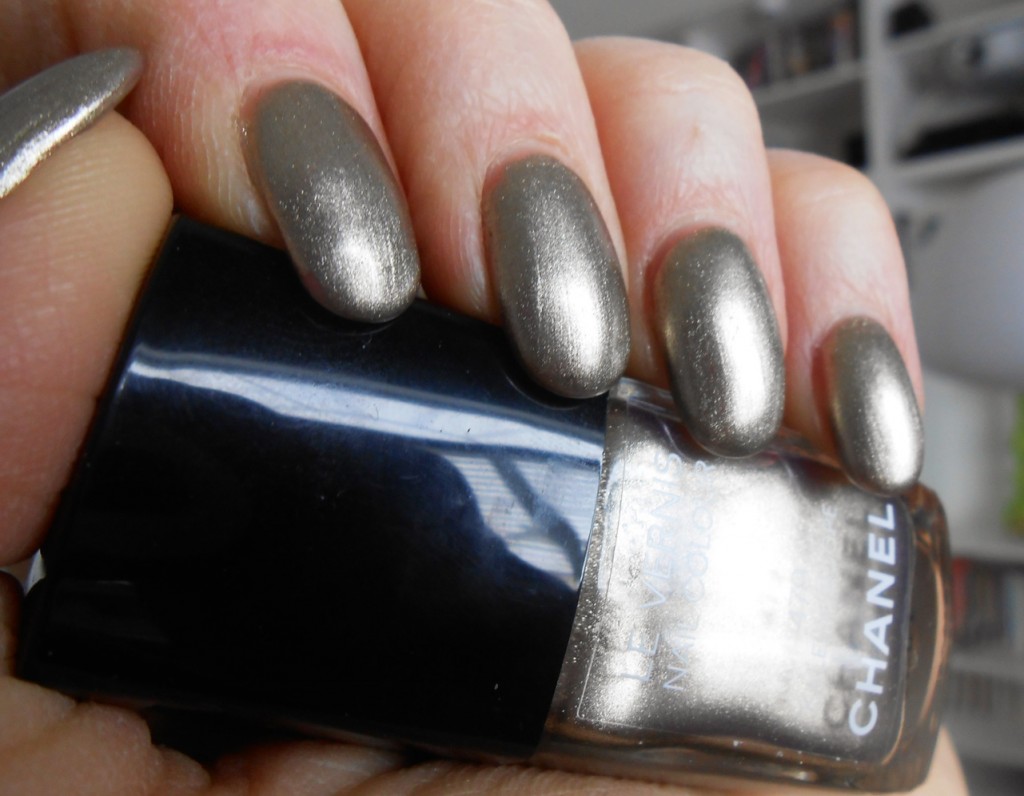 Because it's a metallic-y polish, visible brush-strokes can be an issue. I recommend two coats to even things out (maybe three if you're really nit-picky).
As an aside, I am trying out a new shape and length for my nails – less square, more oval, and longer. This style is making a real comeback, so I can't claim originality, but I like its slightly retro vibe. I'm tolerating the extra length surprisingly well, and I'm happy to say that my nails don't end up looking like talons as they grow out.
For my inspired outfit, I decided to go head-to-toe monotone in various shades of putty/oatmeal.That doesn't sound particularly appealing, but I like the end result. I got the idea from my silk MICHAEL Michael Kors peasant blouse, which matches Kaleidoscope almost perfectly.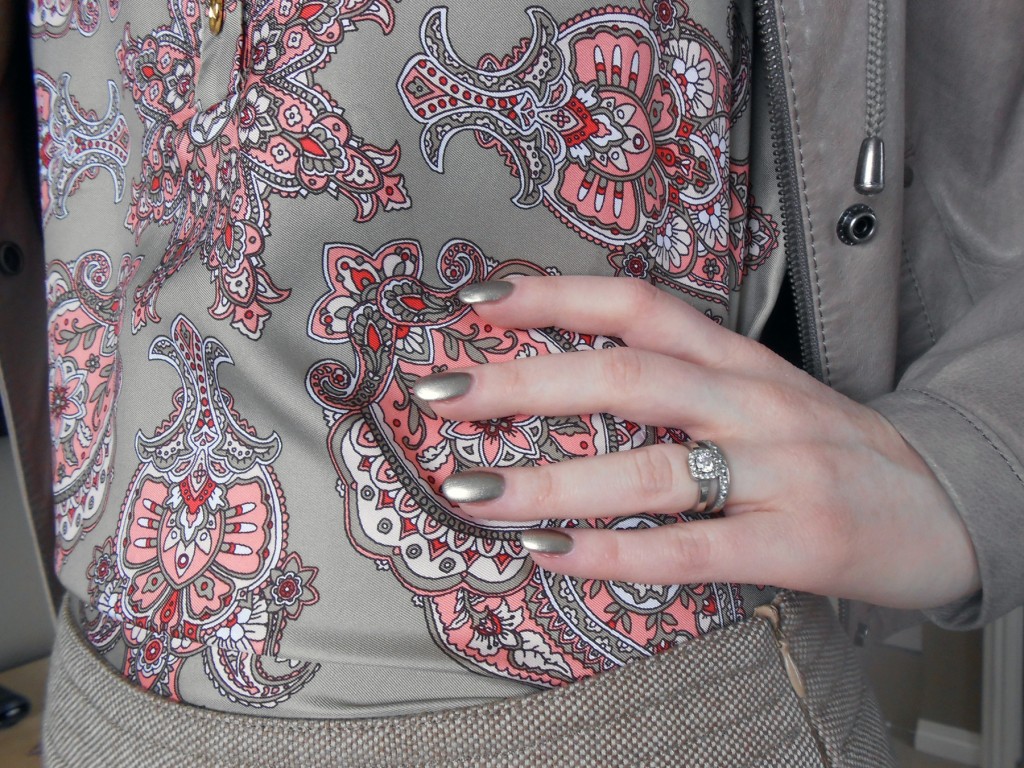 I guess oatmeal is not so boring after all: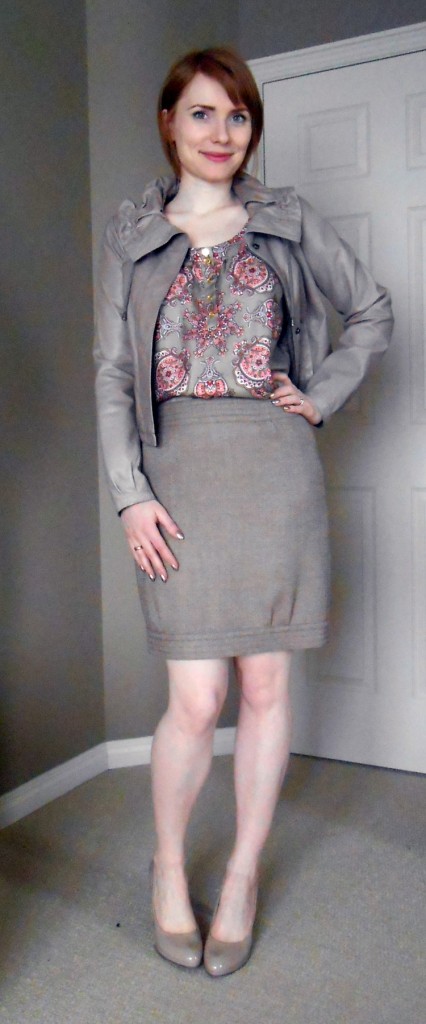 I have no idea where I'd wear this – "date nights" these days are likely to involve IHOP and a rambunctious toddler, and most evenings involve watching Sportsnet, in my pyjamas, with my "boys" – but I'd like to think that, in some alternate universe, I would totally rock this.

What do you think of Chanel Kaleidoscope?