Yes, it really has been that long! Technically, it lasted about 14 or 15 weeks, which was around the time I had my first "repeat" outfit. However, I have been enjoying the creative aspect so much, I've just kept going. The aim is still to wear something original every single day, or as often as possible; in fact, the "repeats" haven't been all that common, except when it comes to dresses.
Monday, April 1, 2013 – shopping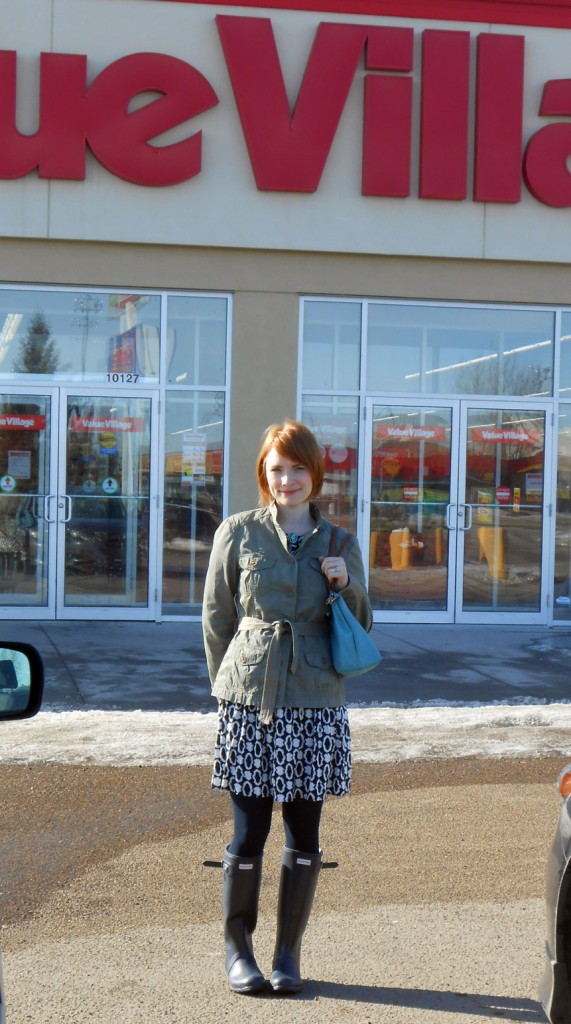 Monday was a holiday at our office, so I was home with Luka. I was rescued from wearing pyjama pants all day by my mom, who stopped by and took us out for a bit of shopping. I took advantage of the continuing nice weather to wear my "new" military jacket again. So versatile!
Tuesday, April 2, 2013 – work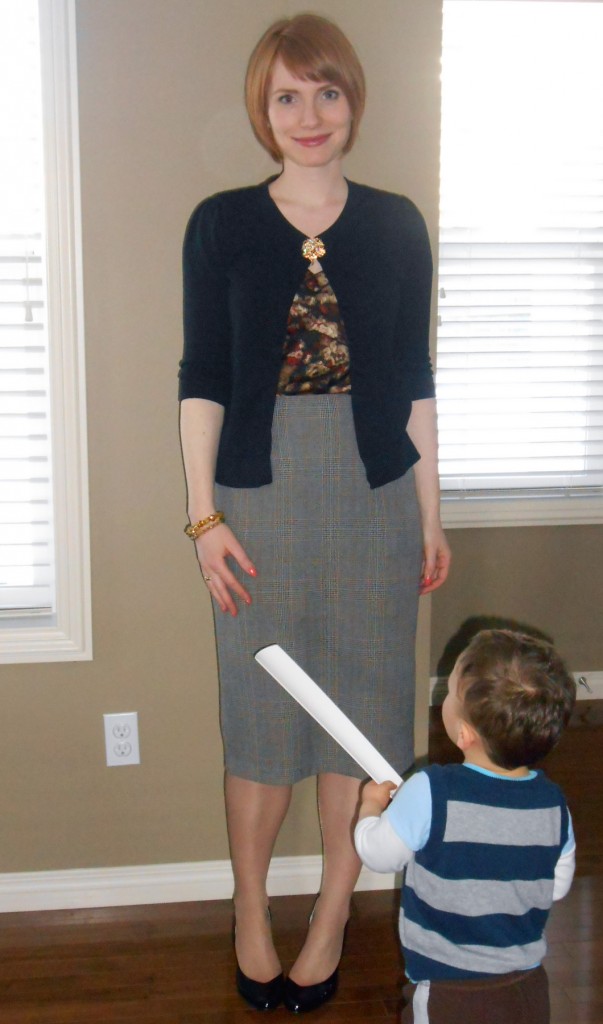 Going back to work after a 4-day weekend is always a bit of an adjustment. I added some extra sparkle to my cardigan to make up for it. This outfit features another piece of my clothing swap loot – notice my gorgeous Enzo Angiolini pumps. The close-to-midi length of the skirt needs a bit of extra heel, and this is a surprisingly comfy pair.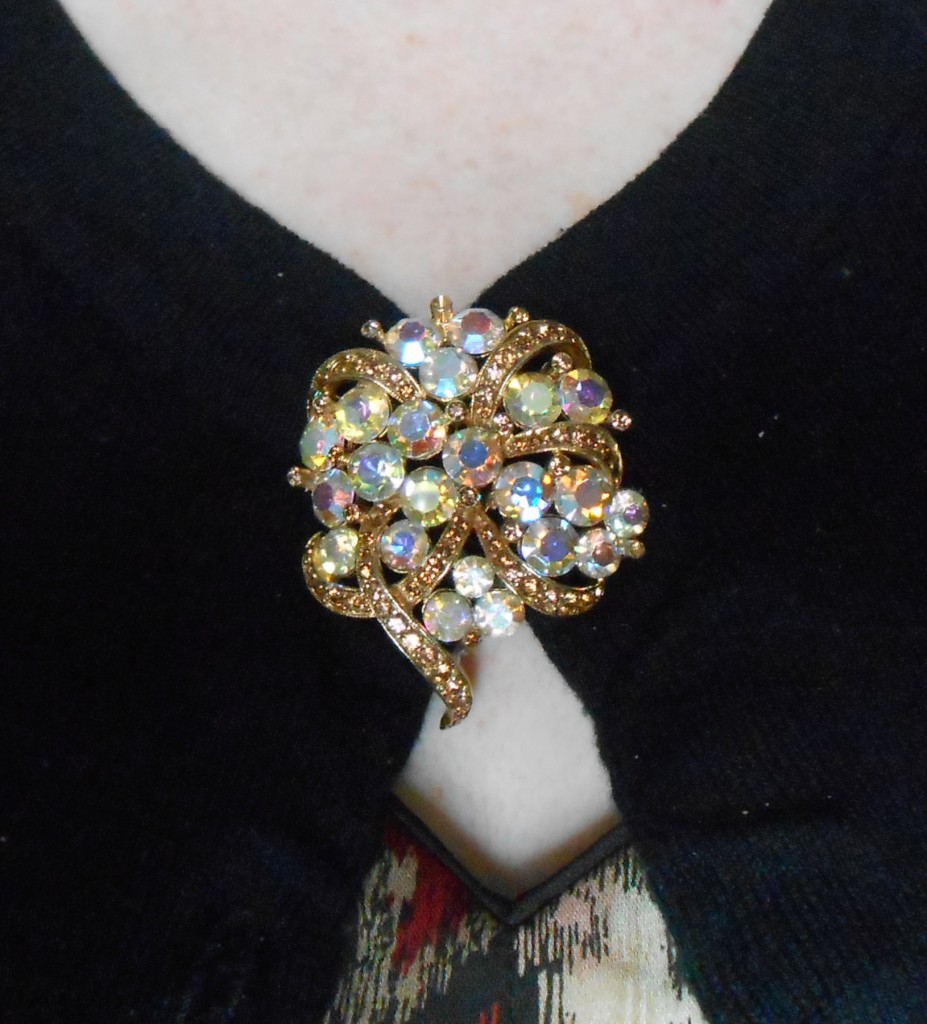 Wednesday, April 3, 2013 – work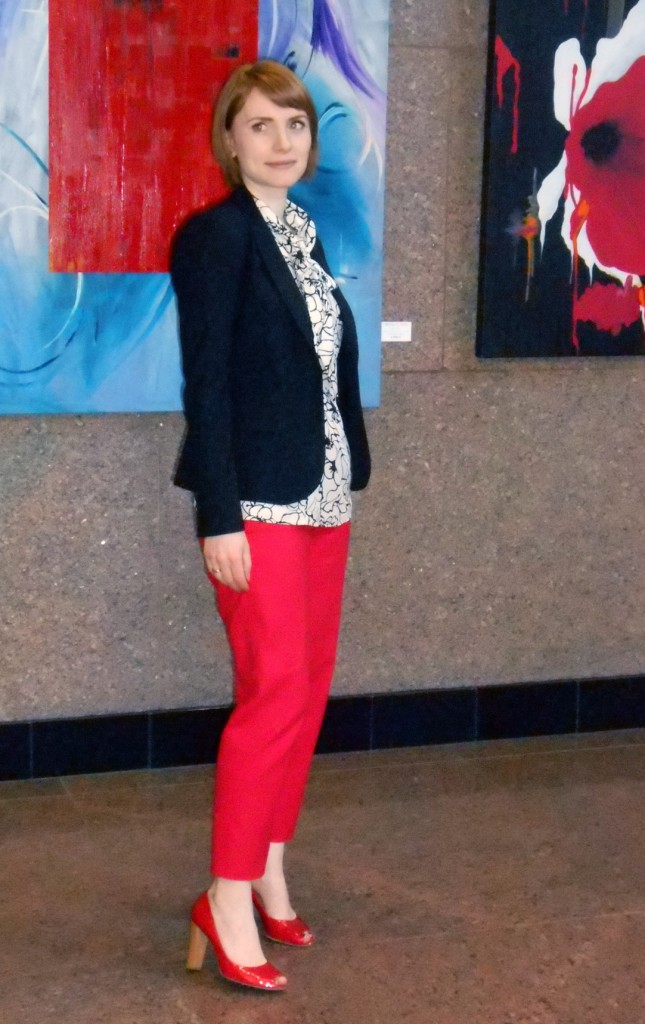 I normally wouldn't wear all the colour on the bottom, but I wanted to take advantage of the (still) warm-ish weather and wear my pee-toe pumps.
Thursday, April 4, 2013 – work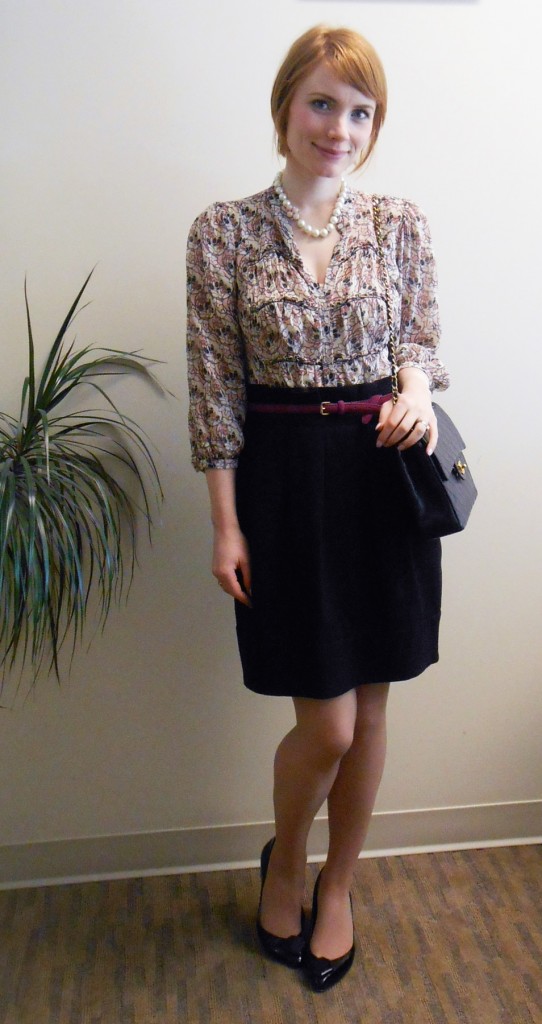 Another piece of clothing swap loot, with a bit of history to it. This flowery Max Studio blouse was a piece I'd helped my friend Robyn pick up at Goodwill a couple of years ago. I loved the print then, and I still loved it enough this time around – to nab it when it made its appearance at the swap. It works well with my new chunky pearl necklace – a piece I originally swapped 2 or 3 years ago, which eventually came back to me. It's rare that I take back swapped pieces if they turn up in a later swap, but this was one I'd actually kinda missed in the interim. Funny how things work out!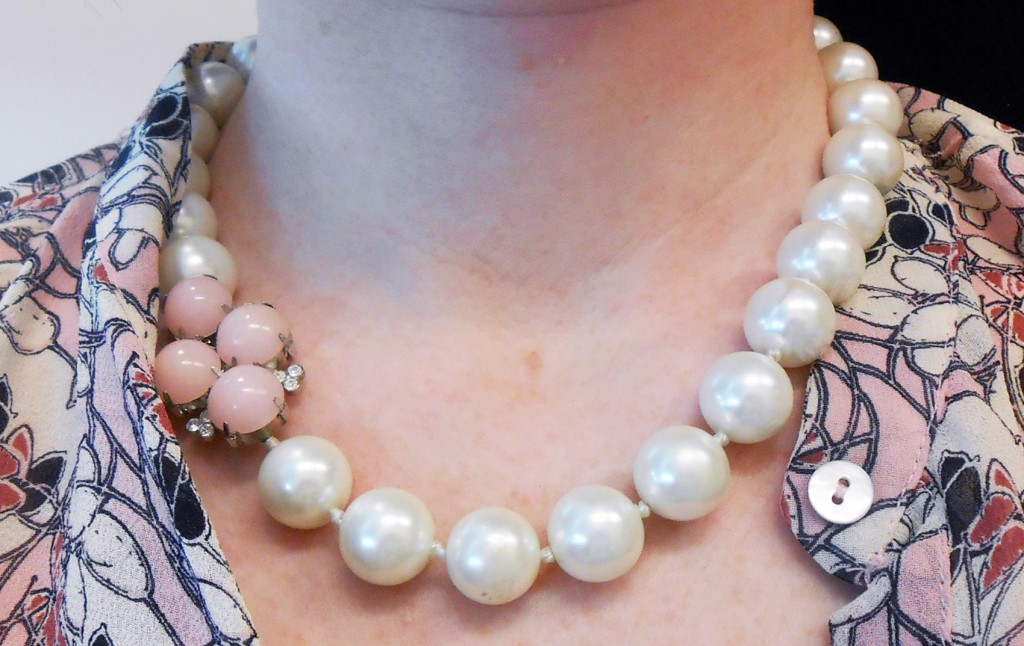 Friday, April 5, 2013 – work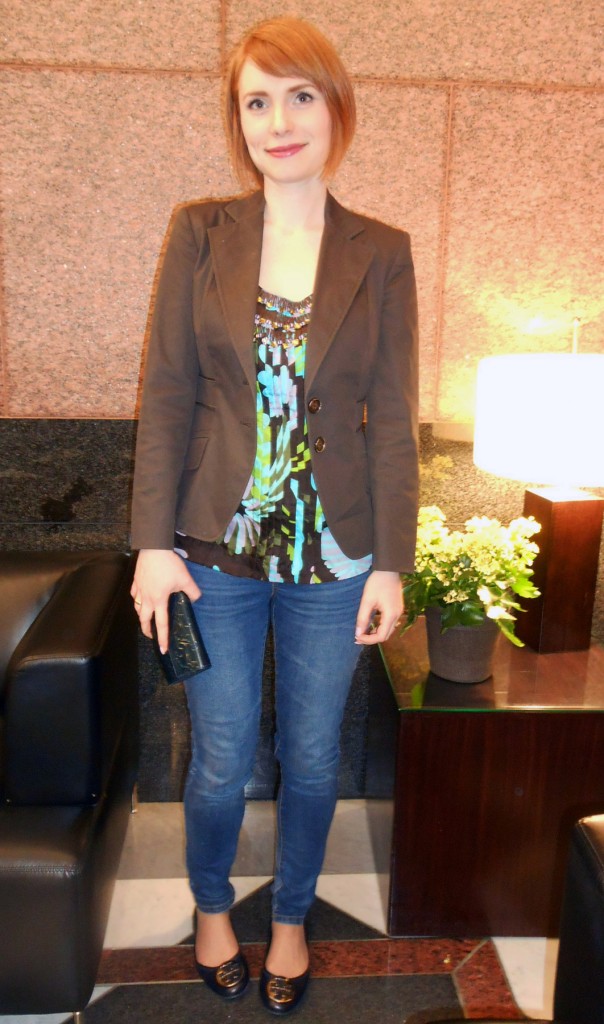 It snowed again. Le sigh! I decided to wear something bright to try to save myself from my doldrums, so I picked my most "tropical" top. I also ended up wearing one of my best (recent) consignment finds: Tory Burch Reva flats ($30). All in all, not a bad outfit for something I put together on the fly in the morning.
Till next time!