No joke, this may have been one of my favourite Remix Challenge weeks ever! Minus Tuesday, aka "pants day" (I hate pants!), I loved how every outfit looked, and felt. Just between me and you, that doesn't always happen. Looking at this week's photos, though, I realize that I need to remember to apply lipstick a bit more often! [In my defence, by the end of the week I had a proper excuse for looking sickly: I actually was sick. Darn spring cold!]
Monday, April 8, 2013: work
This is the Diane von Furstenberg dress I bought last month. Still in love with it. 'Nuff said. I accessorized the deconstructed-bow pattern with my tiny bow necklace and polka dots (tights) – kinda twee, but I like it.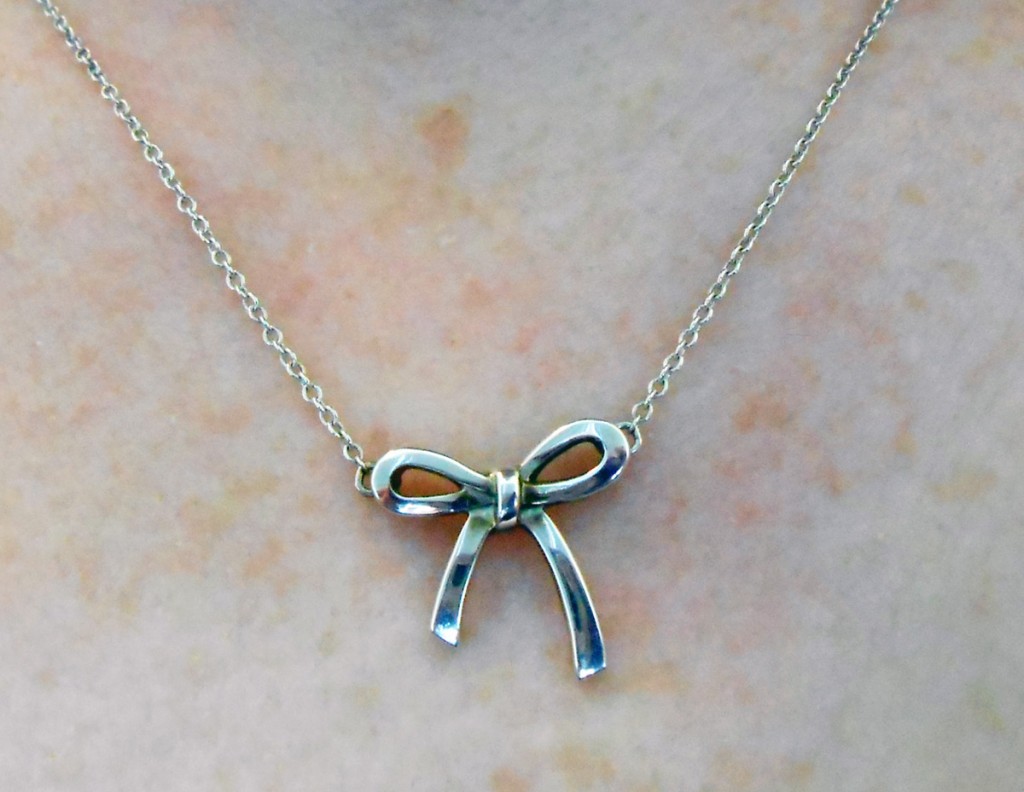 Tuesday, April 9, 2013: work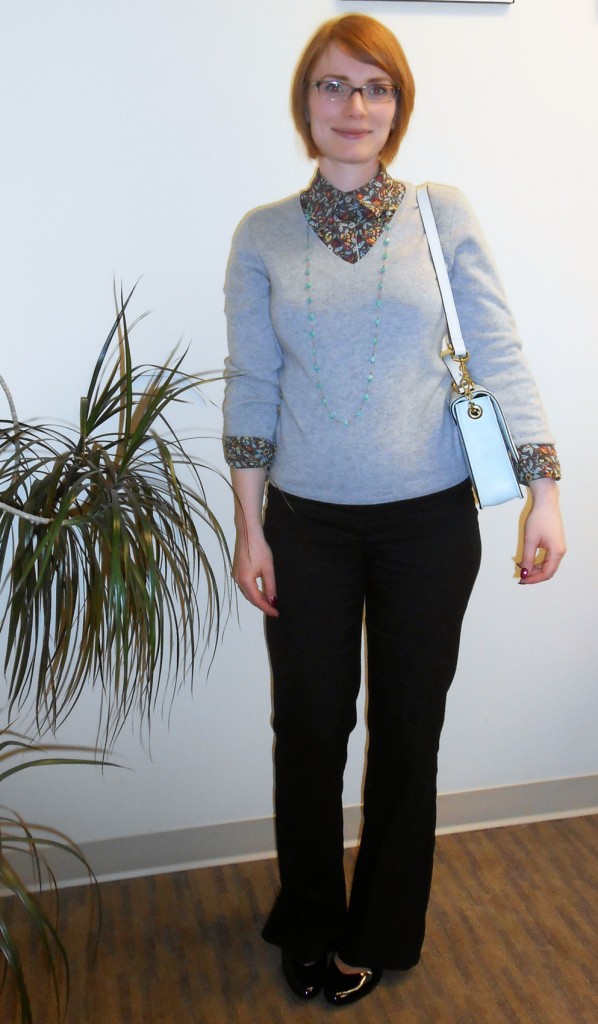 Pants, yawn! I do love the Liberty-esque pattern on this thrifted Tilley shirt, though. Sadly, the shirt is a little too big for me (and wrinkly, my bad!), so I needed to camouflage that a bit. A sweater did the trick this time.
Wednesday, April 10, 2013: work (sigh!)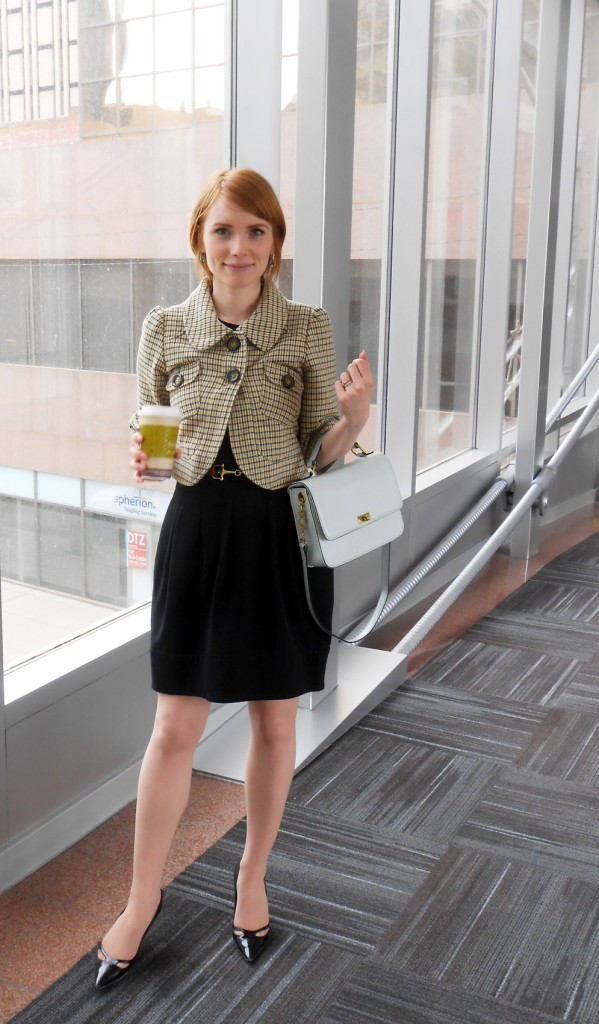 By now, it should be apparent to all that I freakin' love this BCBG skirt; I wear it almost every week. I found it years ago at Winners, for something like $40, and it may just be one of my best finds ever. Love how it looks paired with this Costa Blanca cropped jacket, a pick from last year's clothing swap. Here's a look at the outfit with the jacket undone: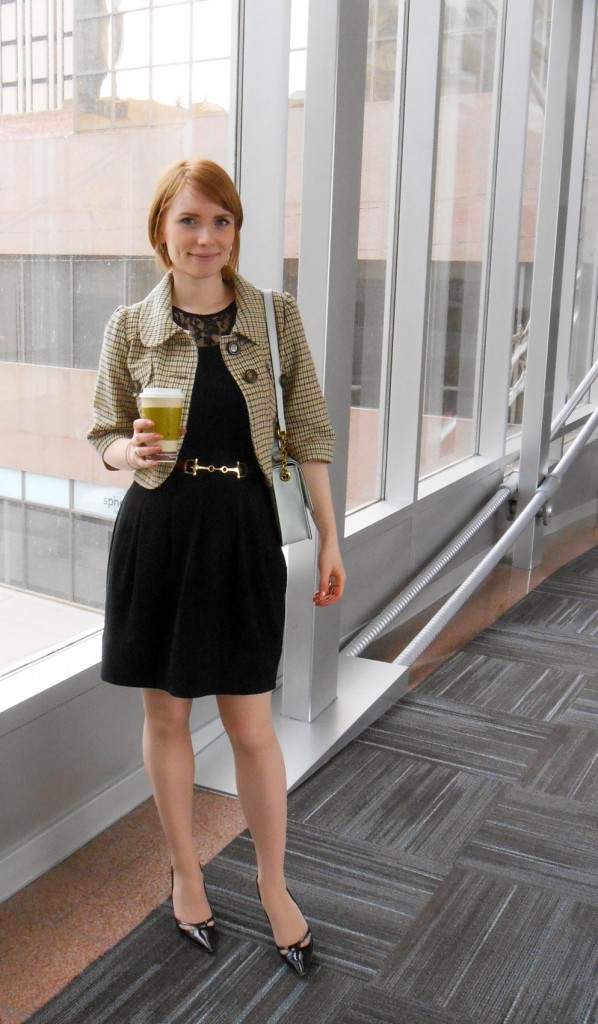 Thursday, April 11, 2013: work (what else?)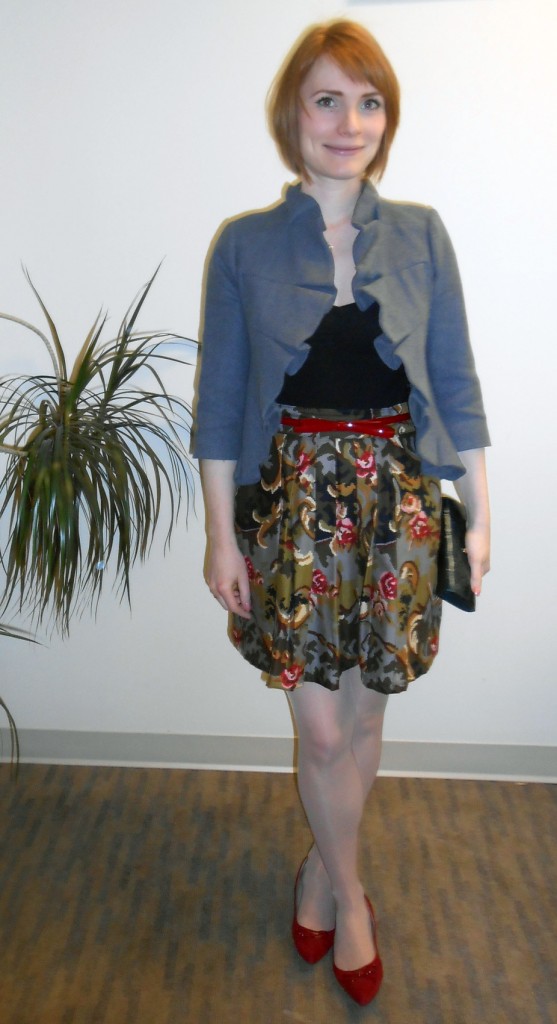 One of my style oddities is my deep affection for all things floral – the more flamboyant, the better. I bought this vintage skirt (at Value Village) because it reminded me of that needlepoint pattern used to upholster every grandma's couch in the history of  furniture. I'm serious; that was its selling point for me. [When I bought it, the skirt was lower calf-length, and very 19 Kids and Counting-looking, so there was some negatives to overlook.] Anyway, laugh if you must, but I love my old-couch skirt!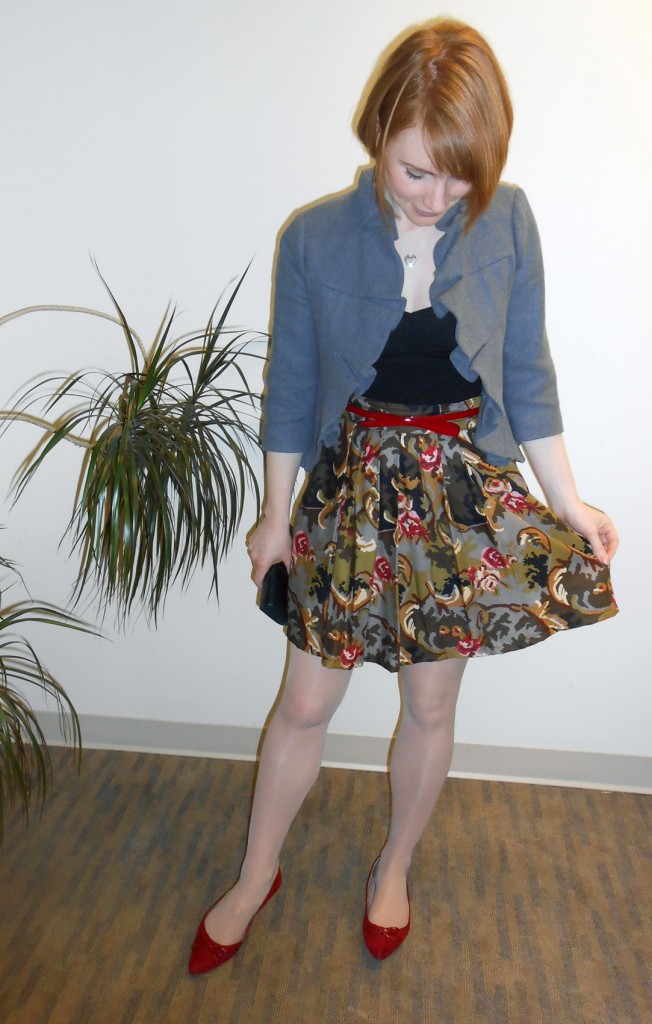 Friday, April 12, 2013: work (for the weekend!)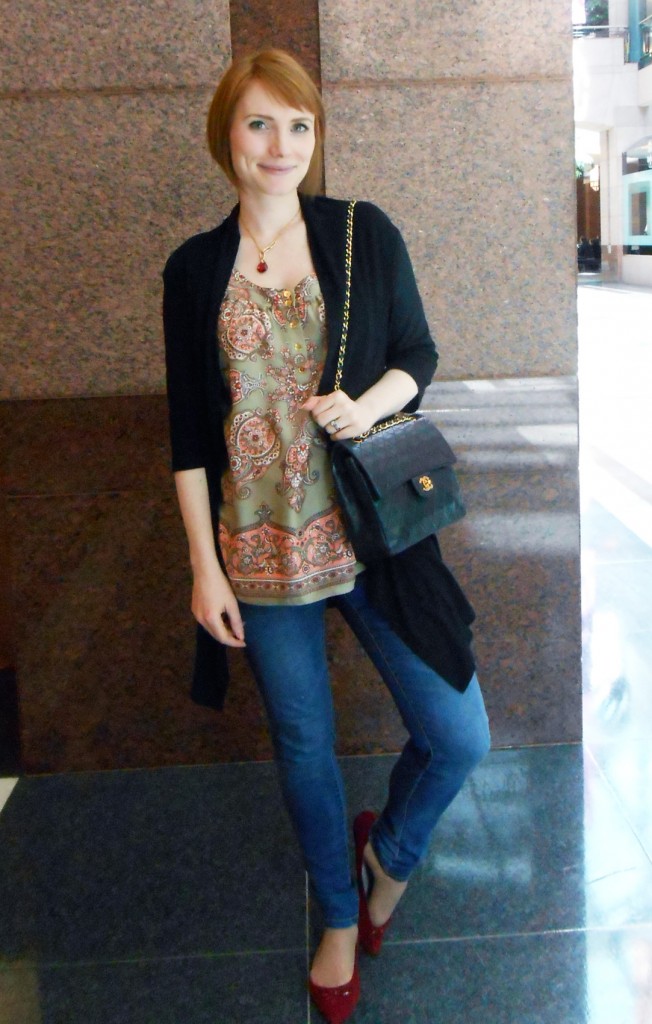 Casual Friday at work means jeans … which are kind of "yawn" too. Too close to pants! Anyway, I'm not sure what's up with the flamingo pose, but we'll blame it on the sunny weather – it makes me kinda giddy. As you can see, my Ellen Tracy flats got a work-out this week: two wears in two days. Sometimes, nothing beats a red shoe!
See you next time!