Monday, April 15, 2013: work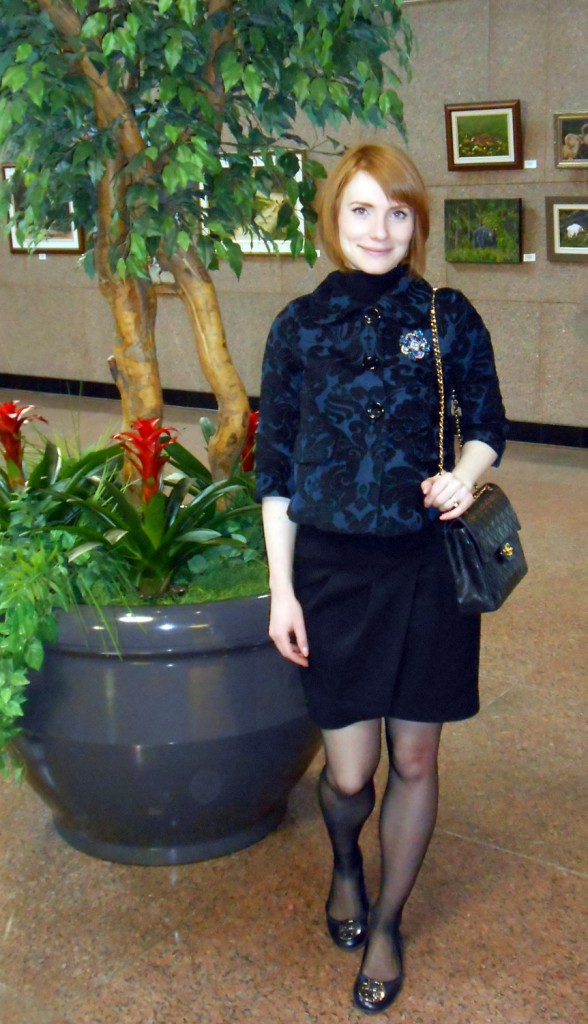 After the umpteenth weekend snow storm of the year, I was feeling rather somber come Monday. Black and blue seemed like an appropriate combination, livened up by a bit of bling. [Hint: it's a sneak preview of what will be featured in this month's "What I Bought" feature.]
Tuesday, April 16,2013: work

Obligatory "pants day". This is also likely to be the day when I feel least inspired. I've done this blouse/sweater combo before, and I really like it, so I threw it together with my black work pants and hoped for the best. And looky here what the day brought: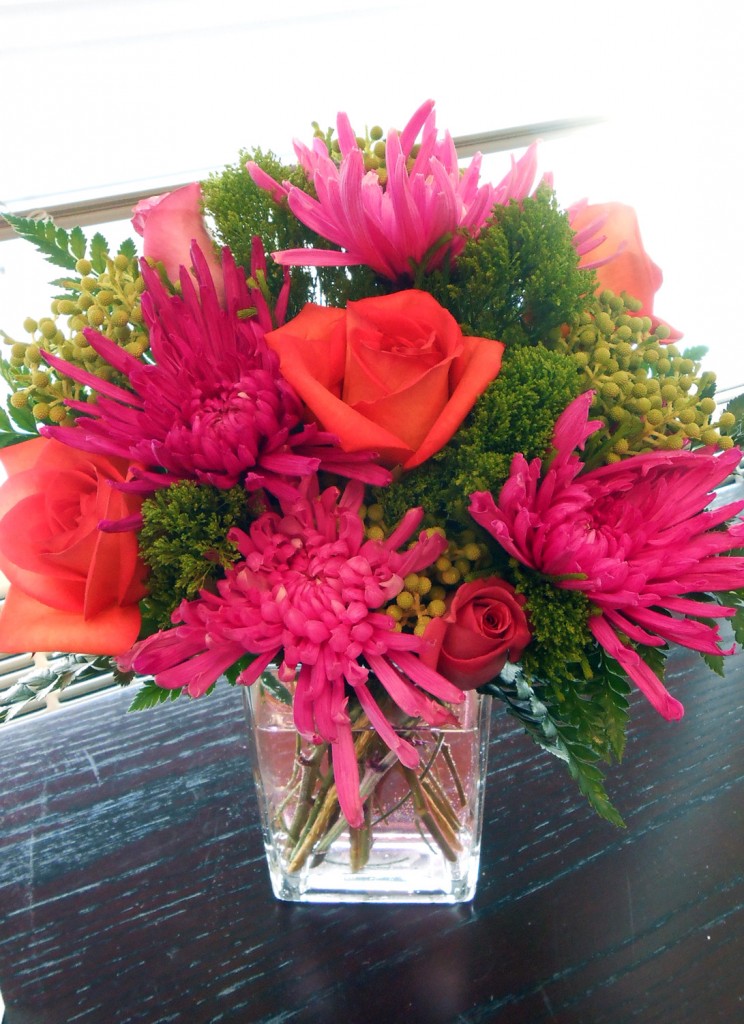 One more, because I couldn't stop staring: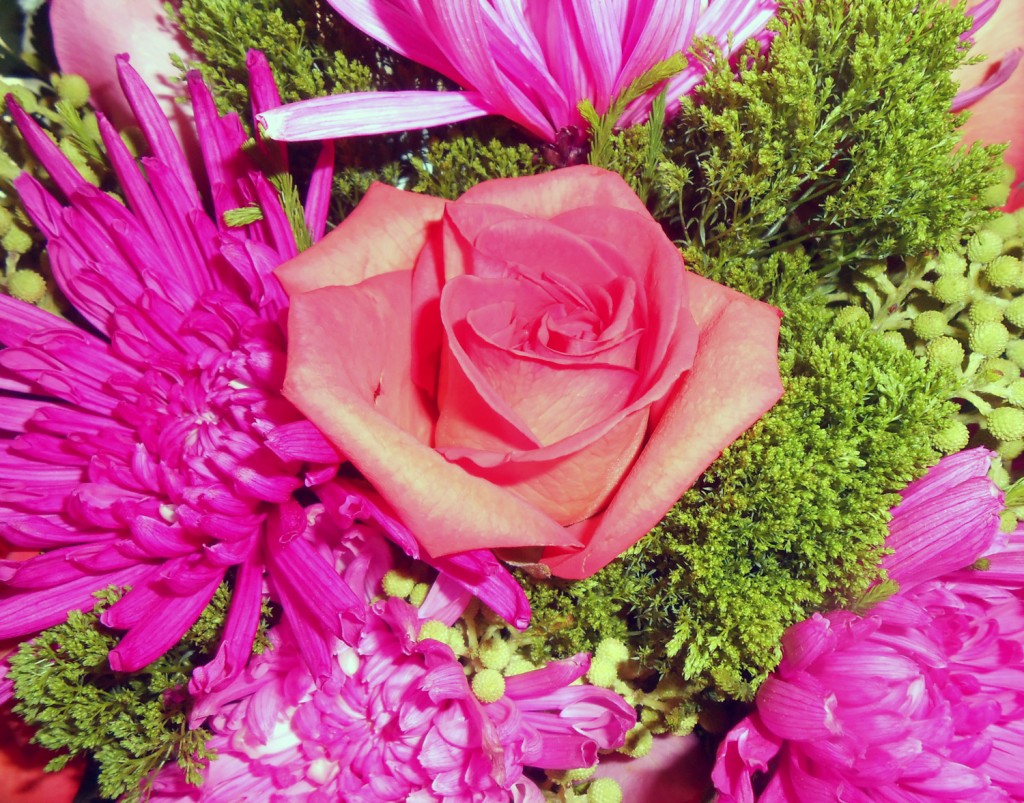 Wednesday, April 17, 2013: busiest day of the year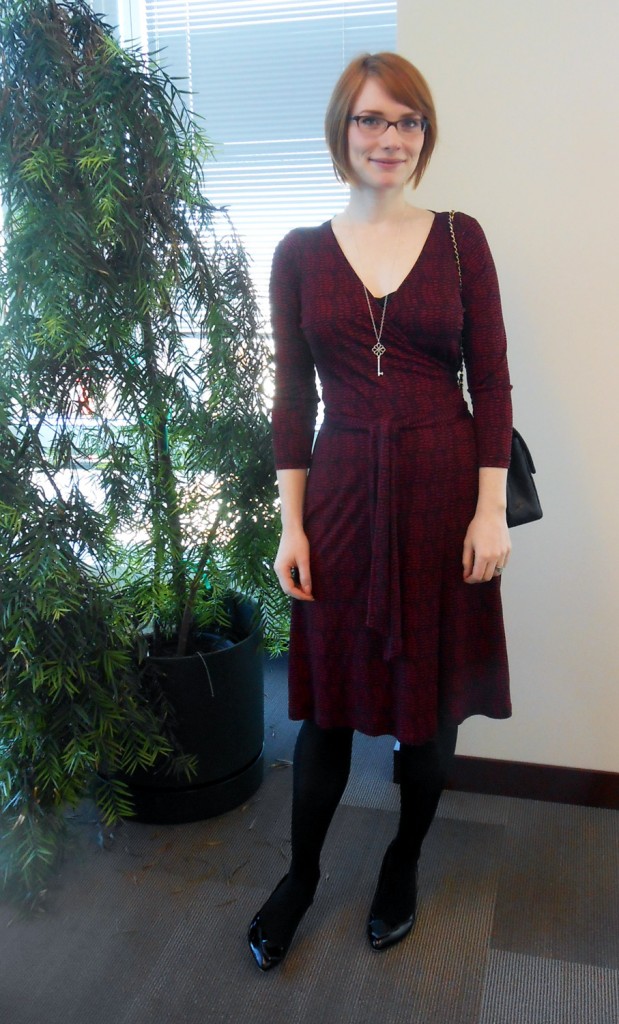 Two big work deadlines, an educational seminar, and a doctor's appointment meant that I barely paused for breath today. Luckily, I wore one of my wrap dresses, so at least I was comfortable doing all that running around.
Thursday, April 18, 2013: work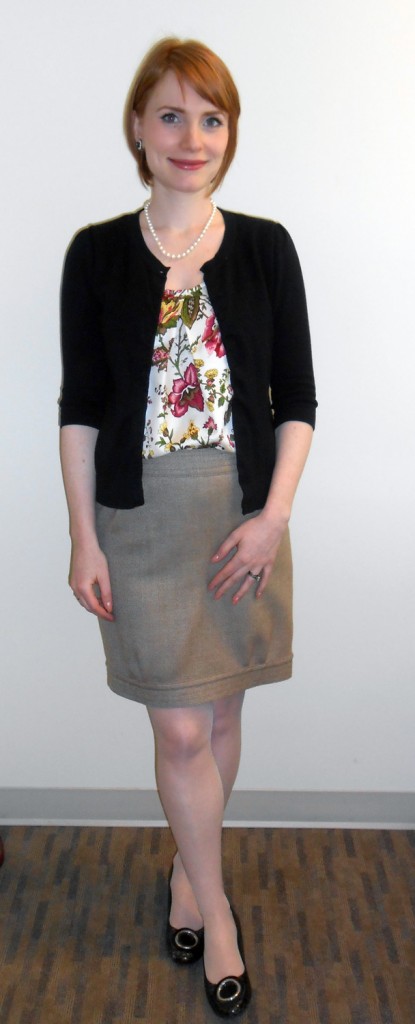 You know how some days, there will be one particular item that just calls your name? Today, it was pearls. One of my close friends, who shares my current obsession with vintage costume jewelry, generously shared some of her recent estate auction swag with me; one of the pieces I ended up picking was a short string of (faux) pearls, which I couldn't wait to pair with my rhinestone-and-pearl clip-on earrings. The rest of the outfit was just an excuse.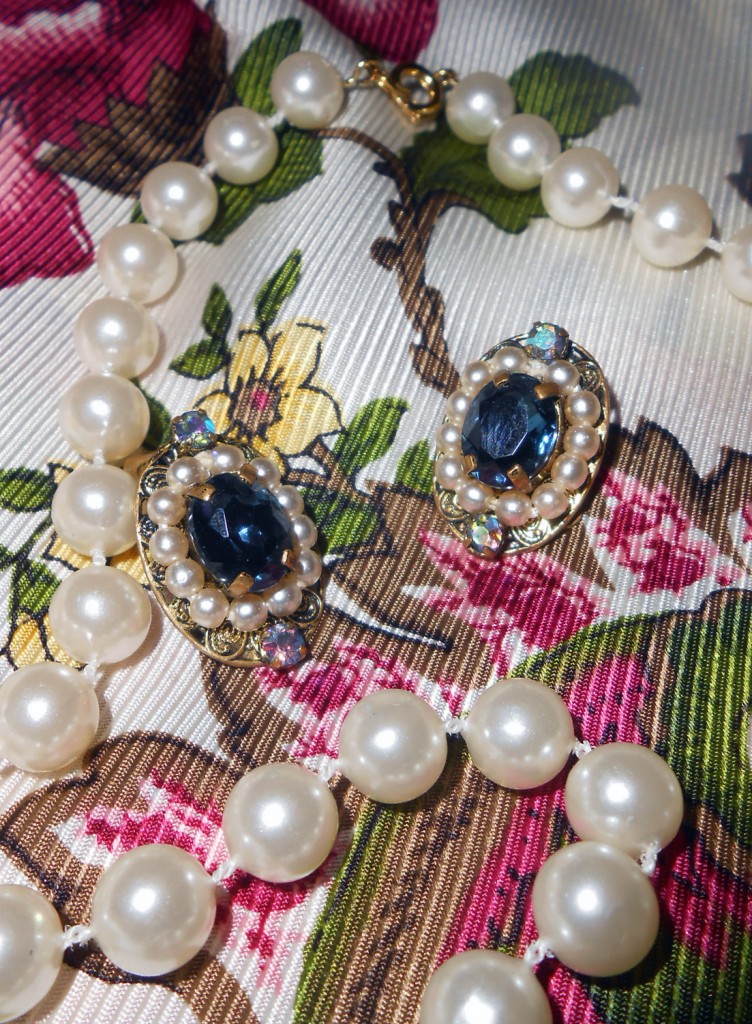 Friday, April 19, 2013: is it Saturday day?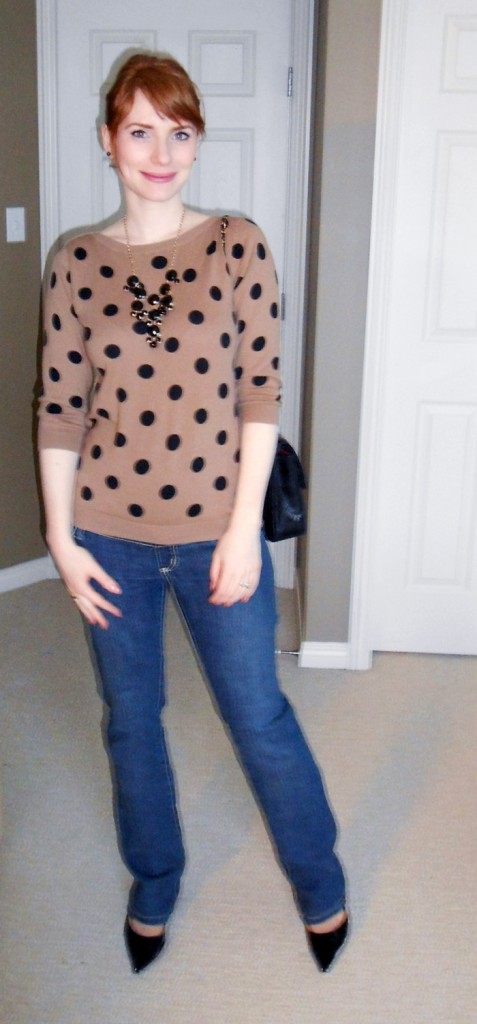 Sorry about the blurry pic! Blame it on getting woken up too early by a toddler eager to start his day. I was supposed to wear this outfit a few weeks ago, and kept putting it off for various reasons. Its time finally came, and I was pretty happy with it. Nothing ground-breaking, but a decent way to end a week that start not too auspiciously. Later, I finally got a long-due haircut and the result looked like this: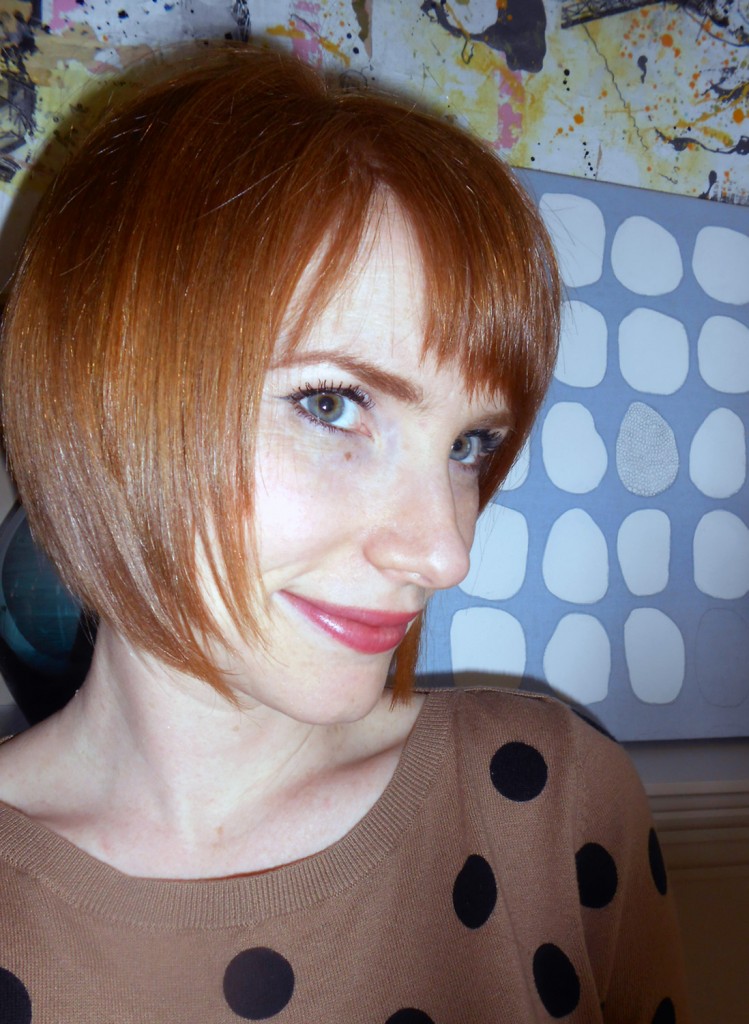 See you next time!