Dare I say it? Spring may have finally arrived around here … well, at least I wore flats (instead of boots) on my commute for a week straight, so that's a start. Can we make it two weeks without a new dump of snow? Did I just jinx all of us? [Edited to add: Yes, yes, I did. Sorry, everyone!]
On to the outfits!
Monday, April 22, 2013: work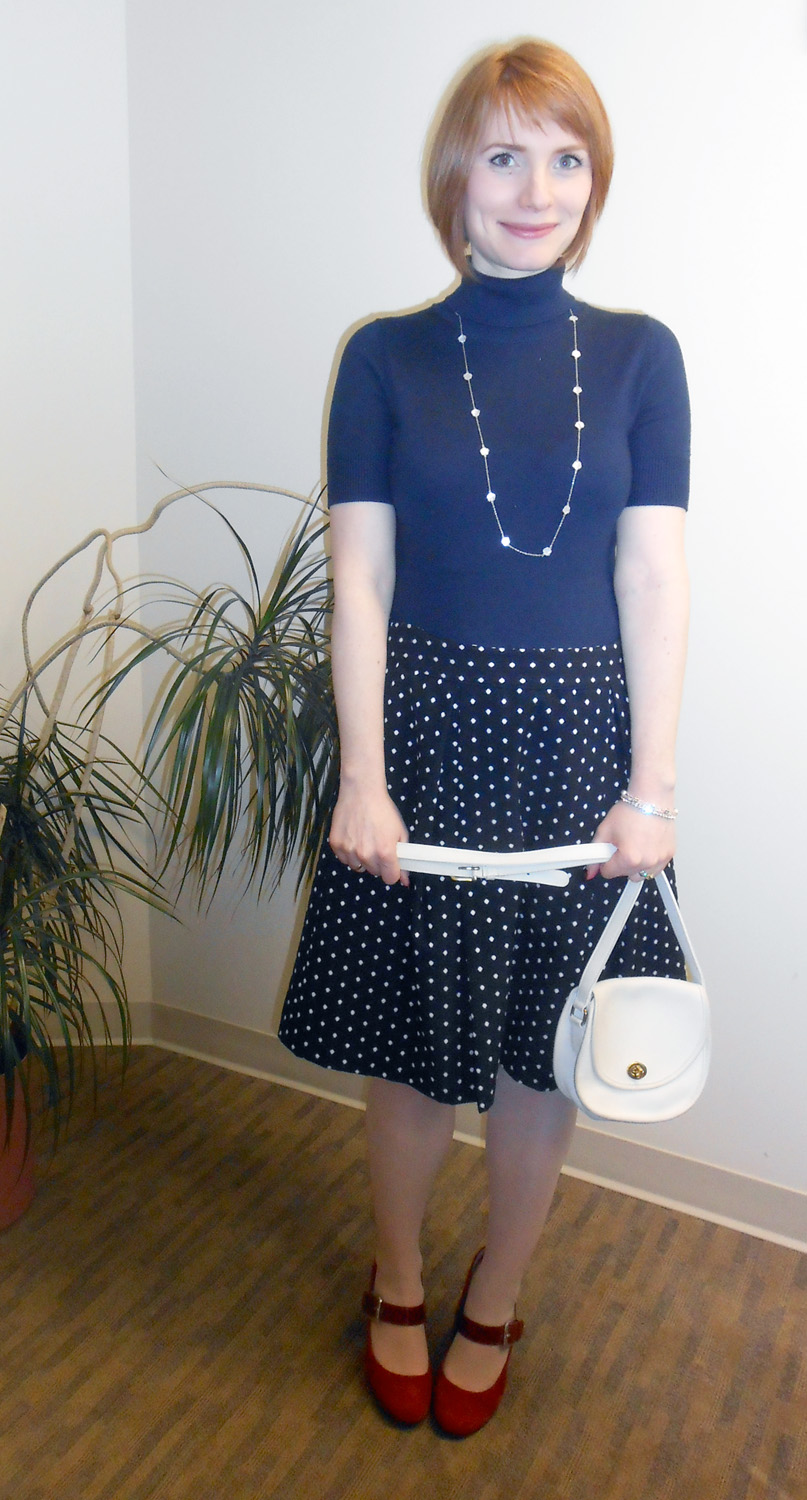 I realized that it had been a long time since I last wore this skirt, and it felt like time to give it another spin. Red suede Mary Janes add to the slightly twee vibe, but I think it still ended up on the right side of "grown up". I balanced things out with delicate jewelry.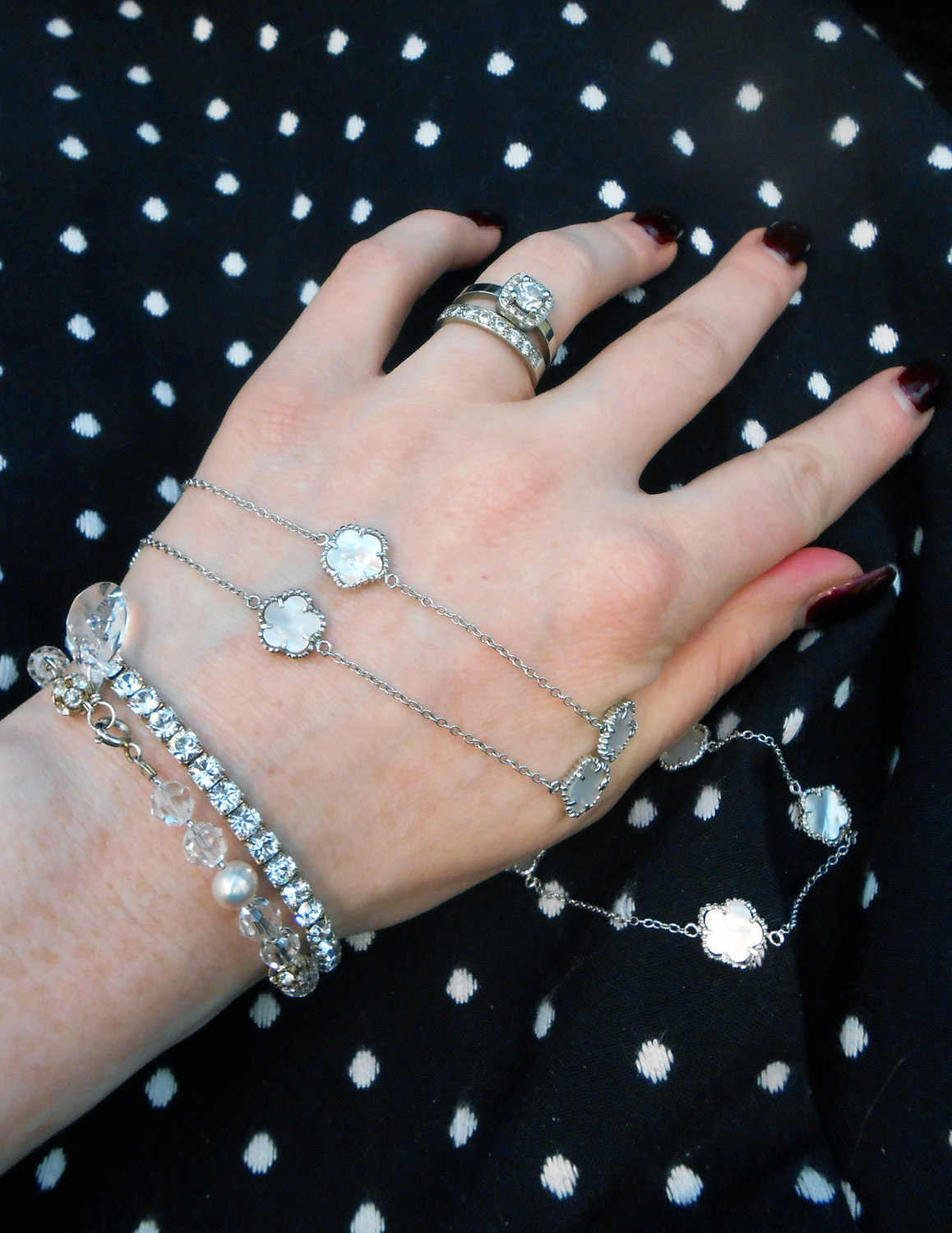 Tuesday, April 23, 2013: work … never ends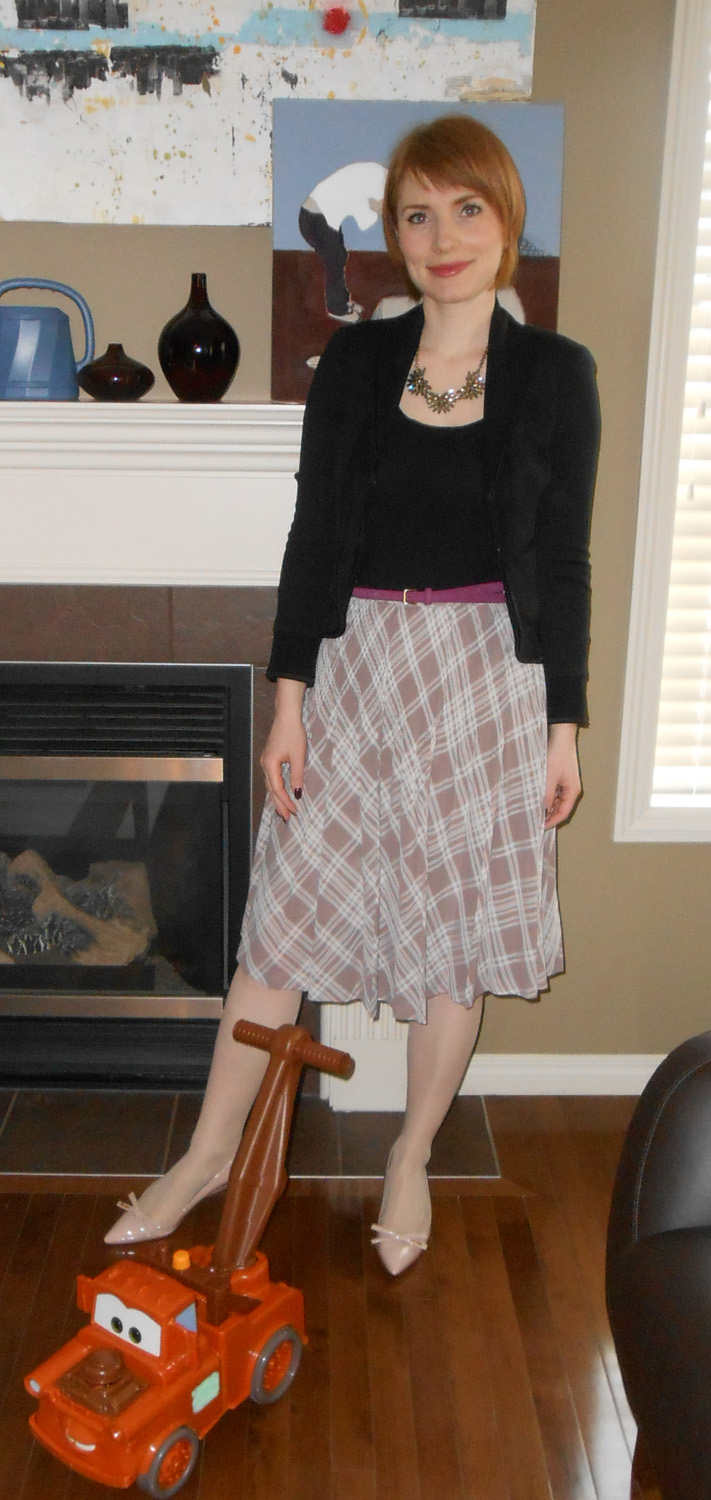 No "pants day" this time! I decided to keep this week a strictly skirts-and-dresses affairs. I'm still hunting for the perfect cream blouse to wear with this skirt, so in the meantime I paired it with black, again. If you're wondering how I kept the skinny belt in place, here is my secret: safety pins doubling as handy "belt loops" (the skirt doesn't have any). Obviously, this only works if you're wearing a jacket or sweater to cover the incriminating evidence.
Wednesday, April 24, 2013: work … and the dentist (ehhh!)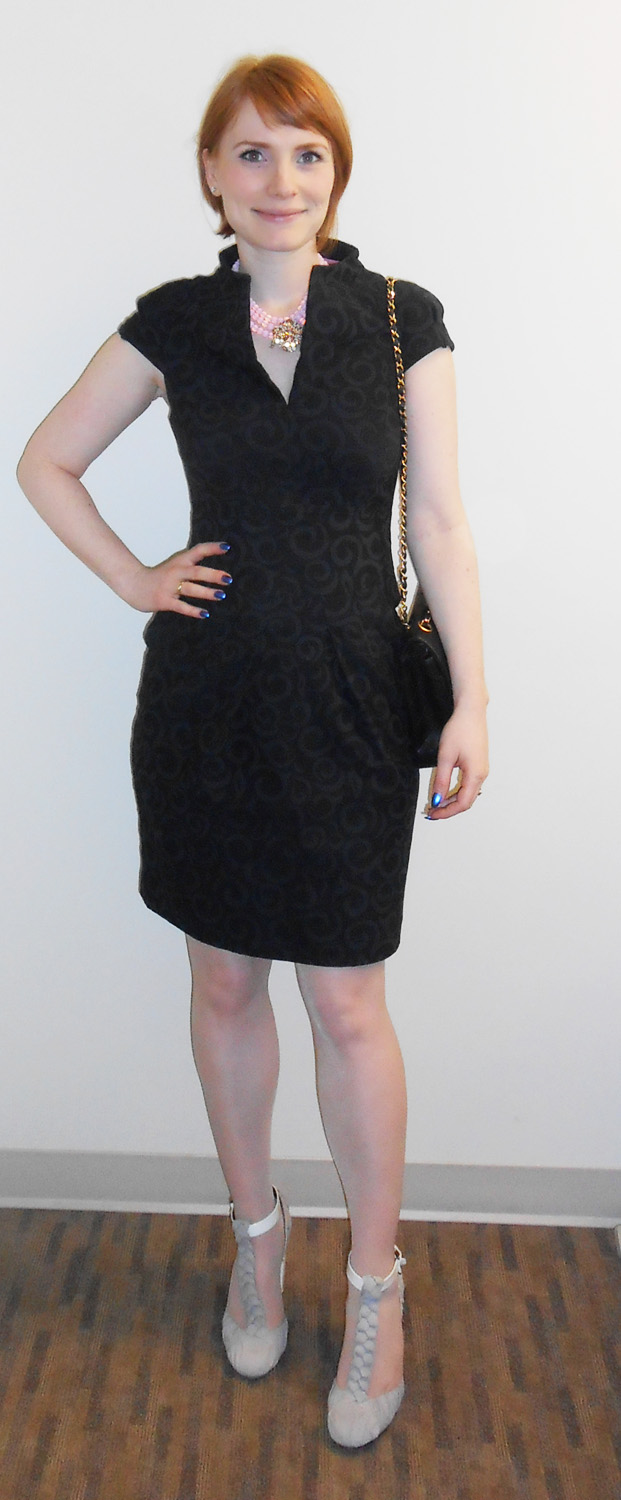 I love wearing this dress; it is sooo comfortable. It's also pretty limited, from a remixing perspective, because that neckline is hard to compete with. I did my best with accessories, but still … sometimes, originality has to give way to more practical considerations. This probably won't be the last time you see this dress on the Remix Challenge.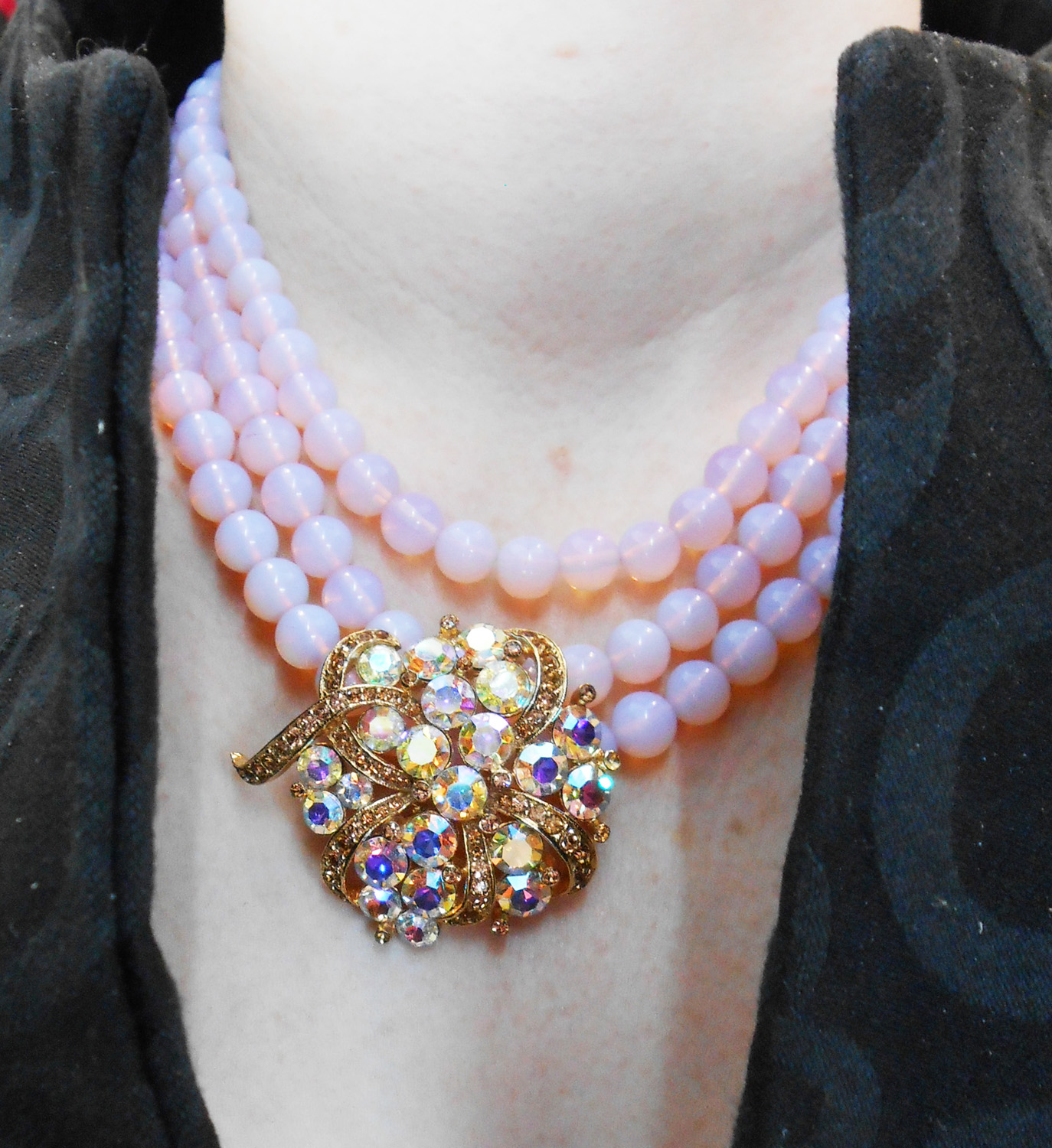 Thursday, April 25, 2013: work and work function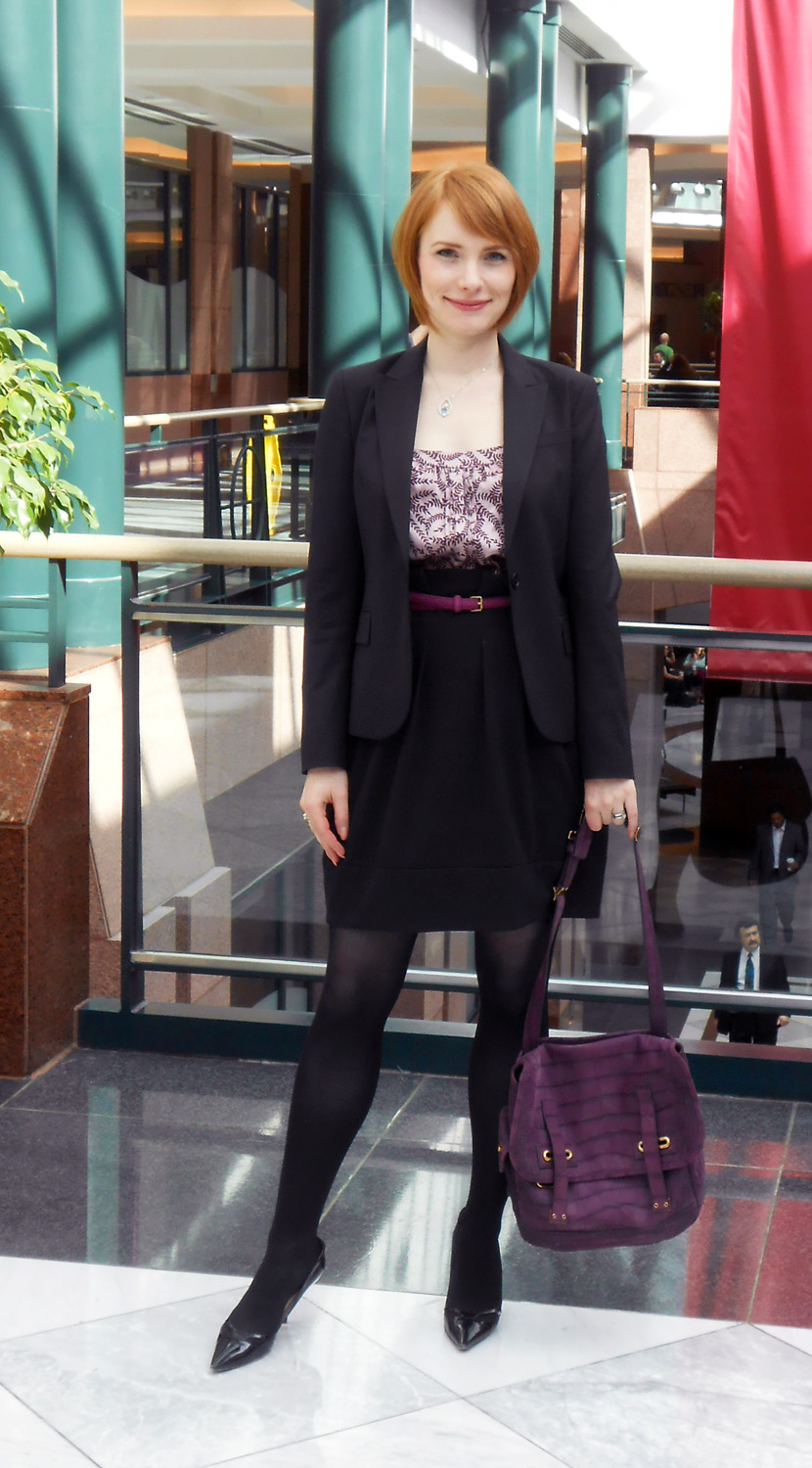 I had to attend a work function today, so I went with a more "serious professional" look. My options in that respect are becoming increasingly limited because …
Friday, April 26, 2013: work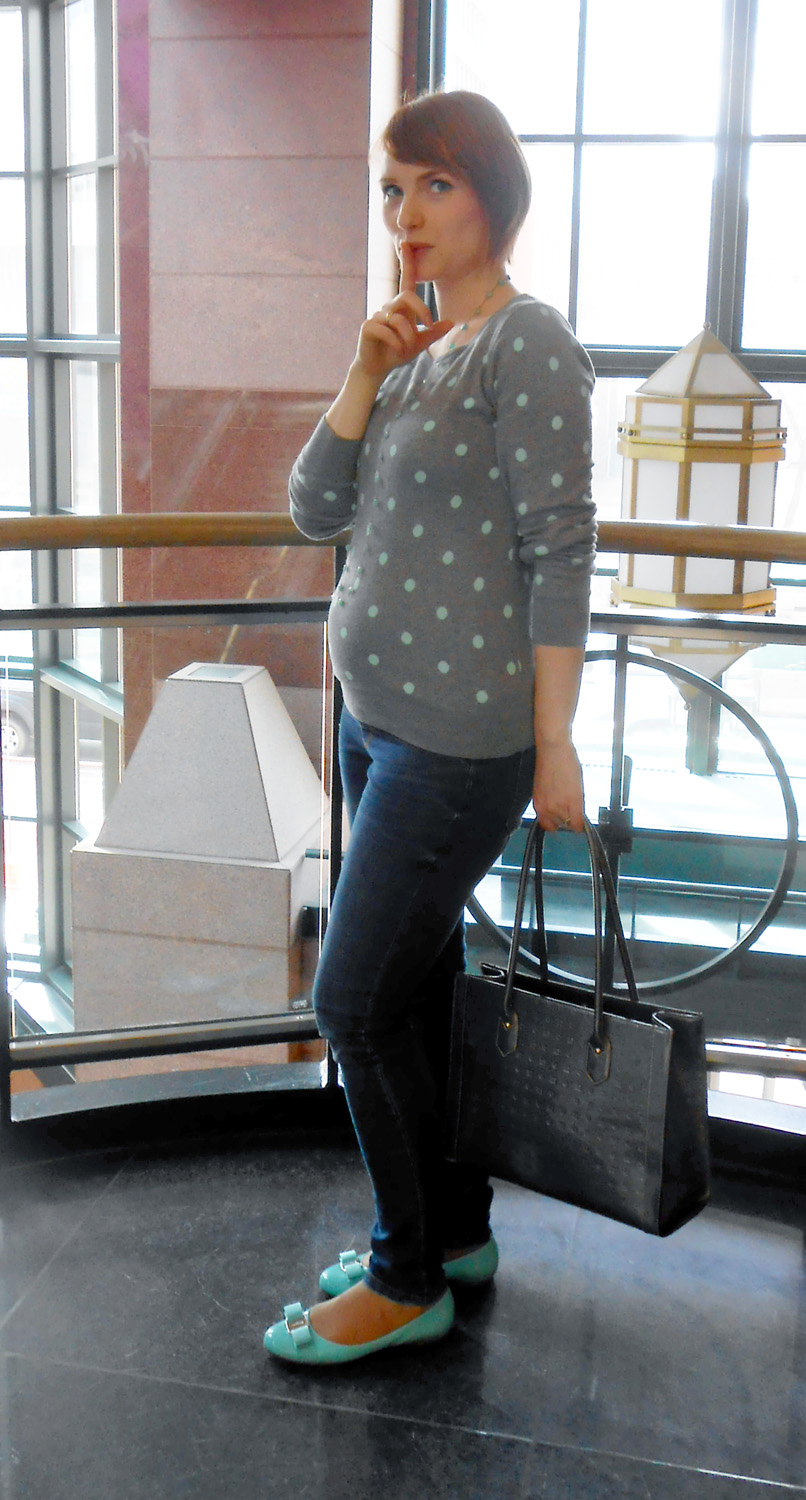 … I have a confession: our family is about to grow, again. Yep, come September, we will be welcoming a new addition to the family and we couldn't be more thrilled about it! In the meantime, you can expect to see a lot more muumuus on BCRL (only partially kidding, by the way) and more complaints from me about the abysmal quality of maternity clothing. Hang on – it's going to be a bump-y ride! Sorry, I just couldn't resist – I promise, that was my one and only bump-related pun.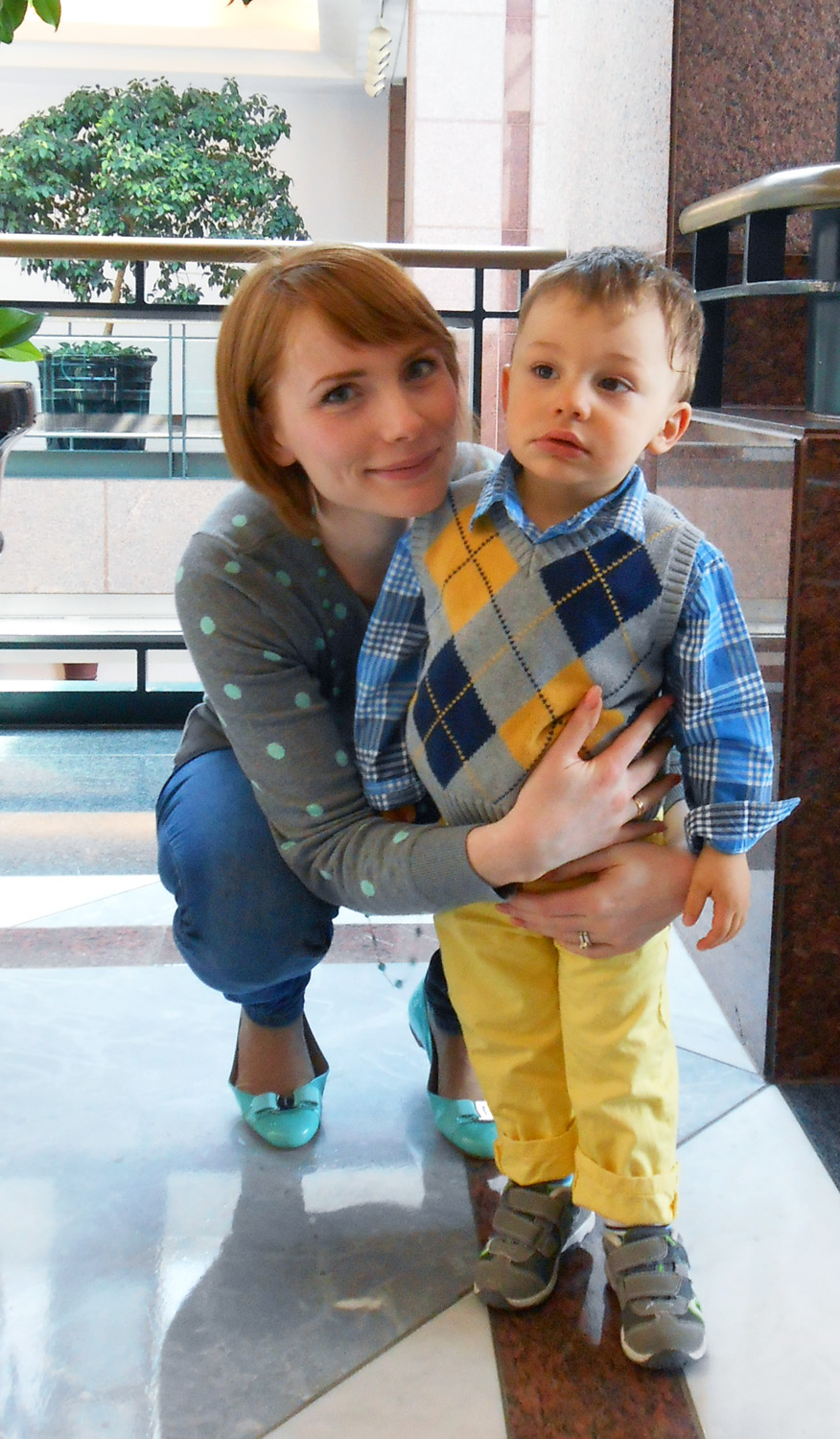 [A small request: I am hoping to keep this a Facebook-free pregnancy, and would very much appreciate your help in that regard. Please message me any time – or better yet, let's make plans for coffee – and I will happily fill you in on all those STFU Parents-worthy updates 😉 Thanks!]