It's hard to believe, but this was my sixth annual clothing swap. If I may lapse into nostalgia for a moment, let me just say: how much has changed since 2007! I started dating my husband in 2008. Changed jobs in 2009. Got married and bought a house in 2010. Had my son in 2011. Took a breath in 2012. And now, here we are.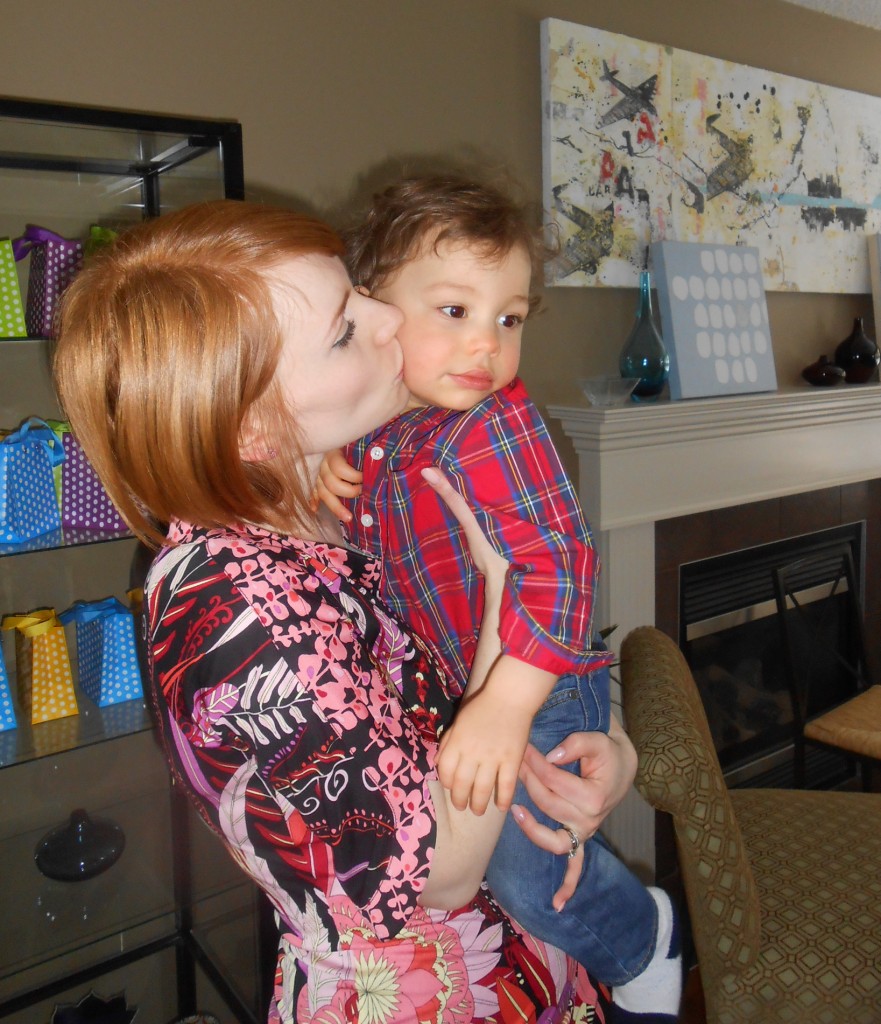 But back to more important things. This year, I decided to go with an "English afternoon tea" theme for my clothing swap, for purely selfish reasons. One, I finally completed my (mismatched) Royal Albert tea set by getting the piece de resistance: a tea pot.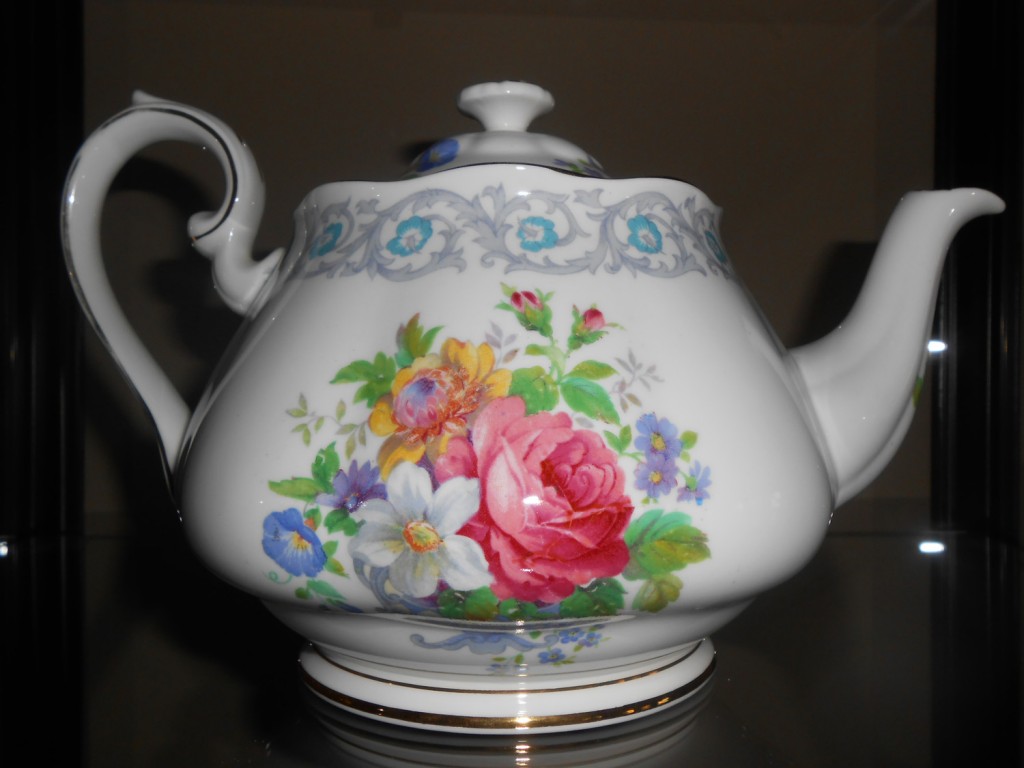 This took a long time primarily because I'm cheap, and wouldn't spend more than $100 on one. Goodwill, my usual source of all things Royal Albert, didn't come through for me. Eventually, I was lucky enough to find this tea pot at the Rocky Mountain Antique Mall, for a reasonable $65. It supposedly has a mismatched lid, which I've come to believe is not in fact mismatched at all. Either way, it fits my collection.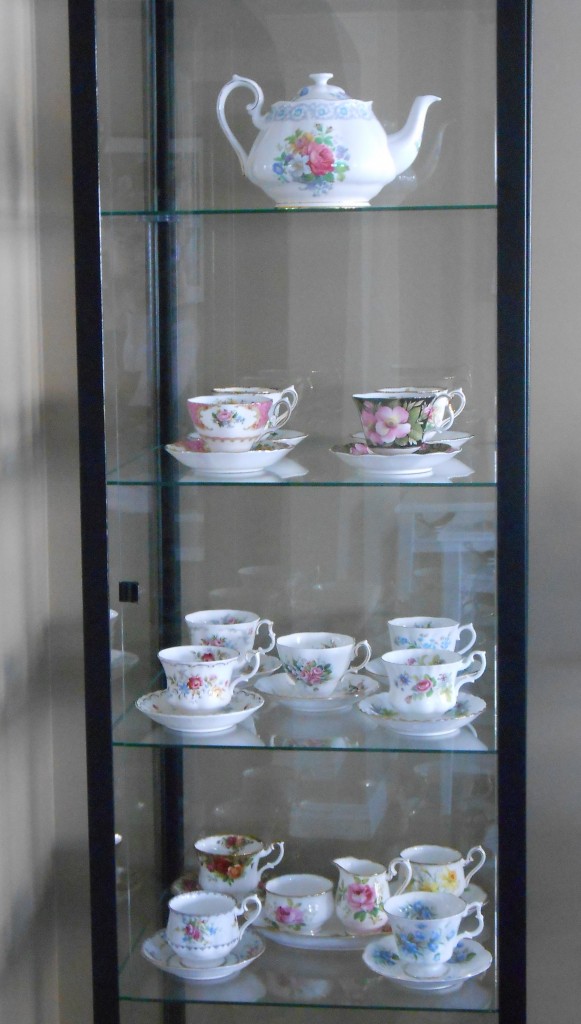 Back to the swap. The second reason why I picked the "afternoon tea" theme was my love of all things starchy. Cucumber sandwiches? Yes, please. Squares, and cookies, and brownies? Oh my! [Though, to be fair, the brownies were gluten-free – not to mention delicious – courtesy of my friend Laura.]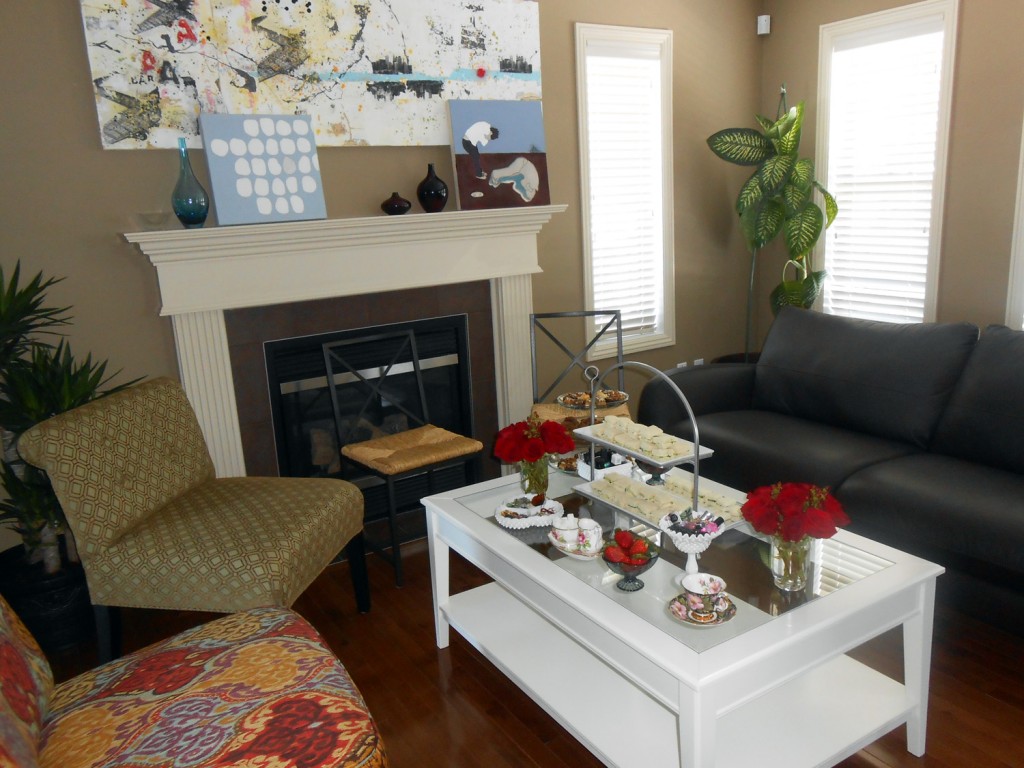 I'm pretty proud of my efforts with the "set design" this year. I was able to use some favourite things: lush roses (this is my favourite way of arranging them), my hobnail milk glass pieces (a new collecting obsession), and my great-grandmother's hand-made lace table cloth.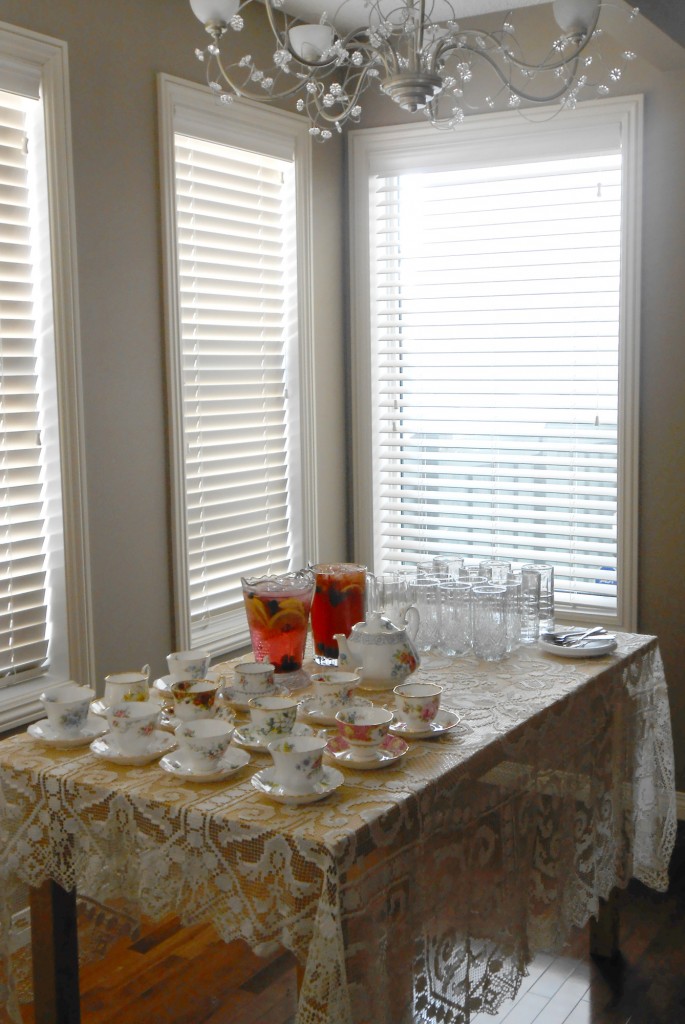 The clothing swap itself was great fun, as always. This year's guests brought a TON of clothes, so there were amazing clothes for everyone to take home… not to mention half a dozen bags left for charity (Goodwill for casual clothes, and Suit Yourself for office wear). I'm planning to show you some of my loot, styled with pieces from my closet, in the coming weeks. For now, here's a sneak peak: