I love to visit Vancouver (although I don't think I could live there): it's like a home away from from; all the comforts of home, without the stress. It helps that I have been visiting Vancouver regularly for 5 years now, and know my way around downtown blind-folded. I have favourite places to eat, to relax, to shop, to get a pedicure … what more does a woman need?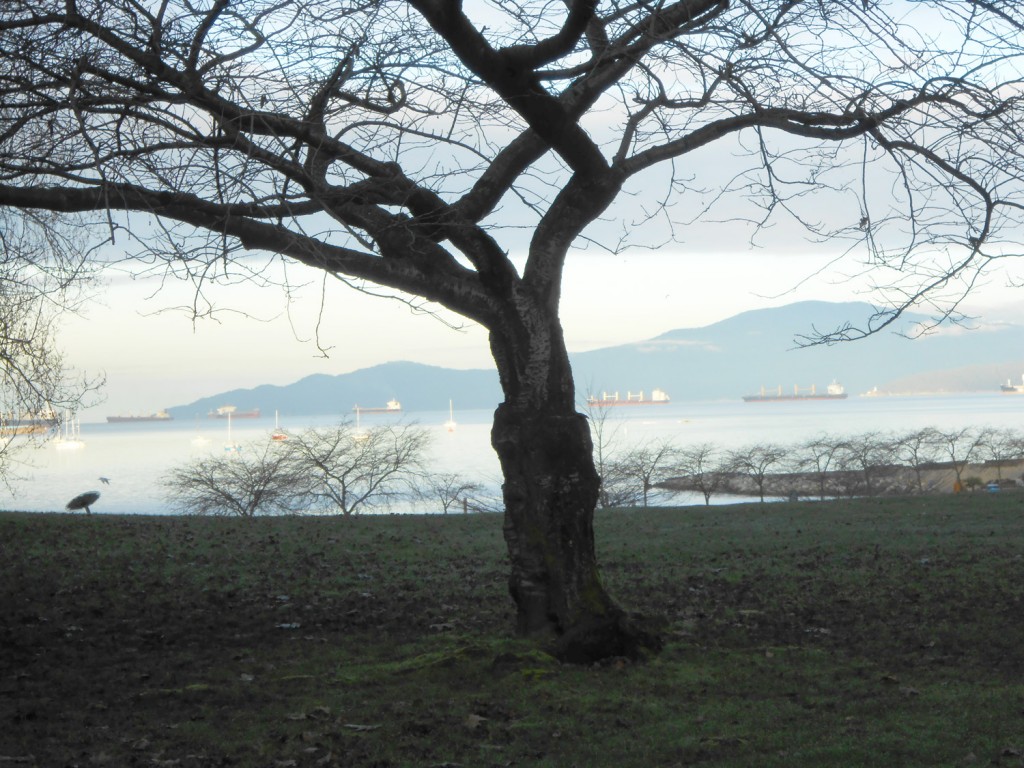 This was our second family trip to Vancouver, and Luka loved it! The city may just be the antidote (Kryptonite?) to his otherwise inexhaustible energy. An hour's walk along the Sea Wall, some running around Stanley Park, and he's down for the (nap) count without a murmur of protest. Here is our intrepid adventurer (and mom), neatly blending in with the landscape.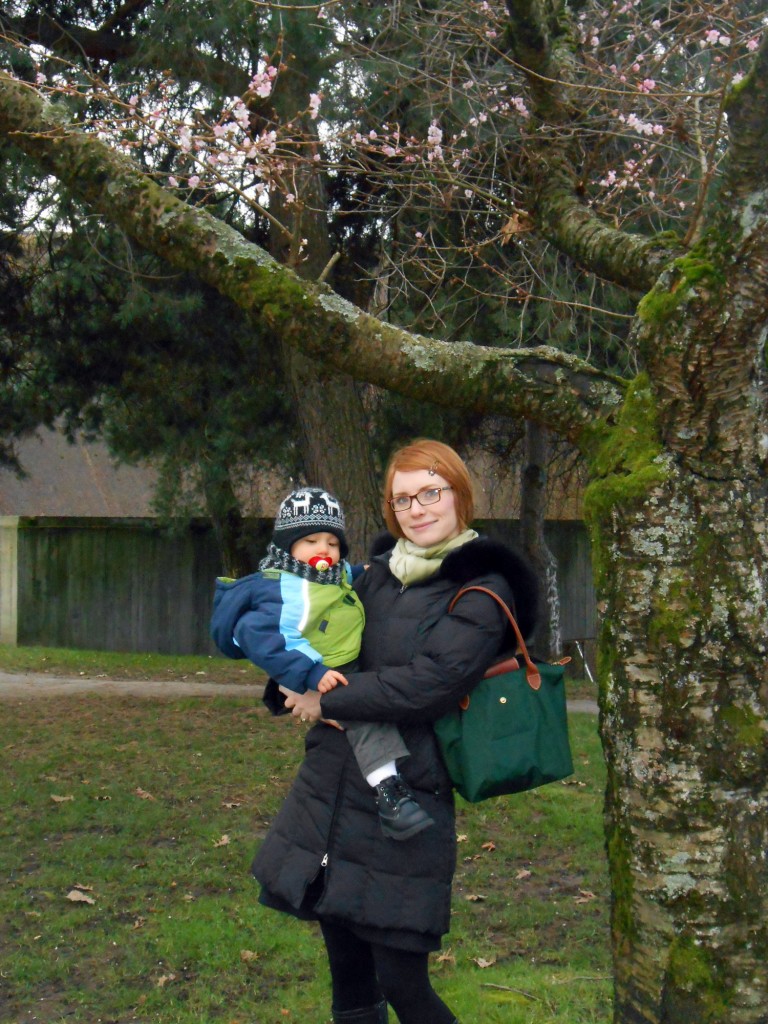 We didn't have the benefit of amazing weather; it was sunny only on the day we arrived, and the day we left. But underneath the drizzle and grey skies, Vancouver in February was still practically tropical for these Albertans. The rain didn't deter Luka (nothing does, really), so we had to keep up and soldier on.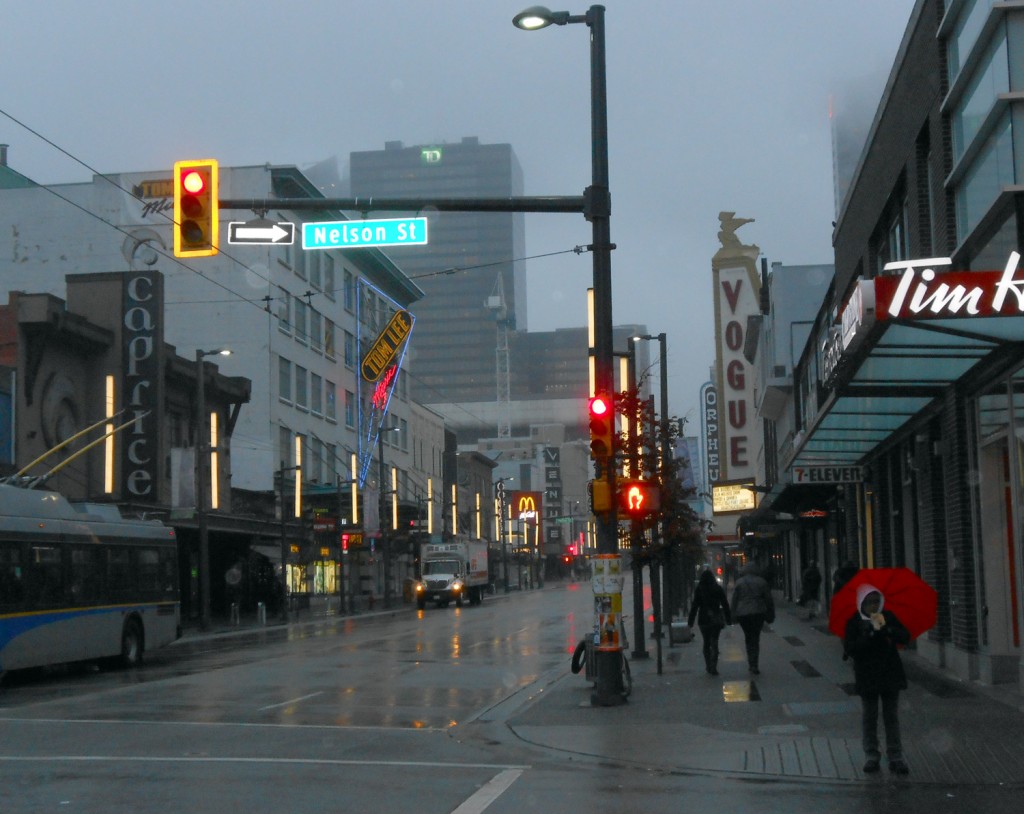 It what is becoming something of a family tradition, we took Luka back to the Aquarium, which he loved even more than the first time (back in May 2012). He was also interested in the fauna around Stanley Park, and we narrowly avoided having him end up with an impromptu bath. Brrr!!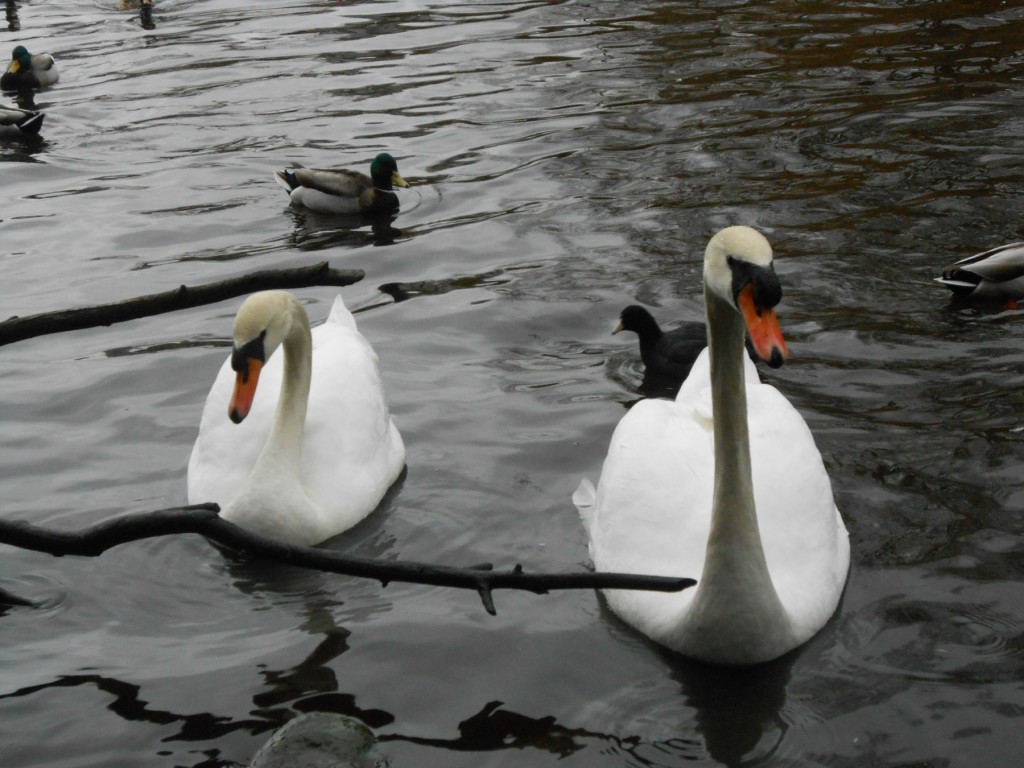 The mallard ducks were cute too. We were too intimidated to attempt to take pictures of the flocks of geese patrolling Stanley Park.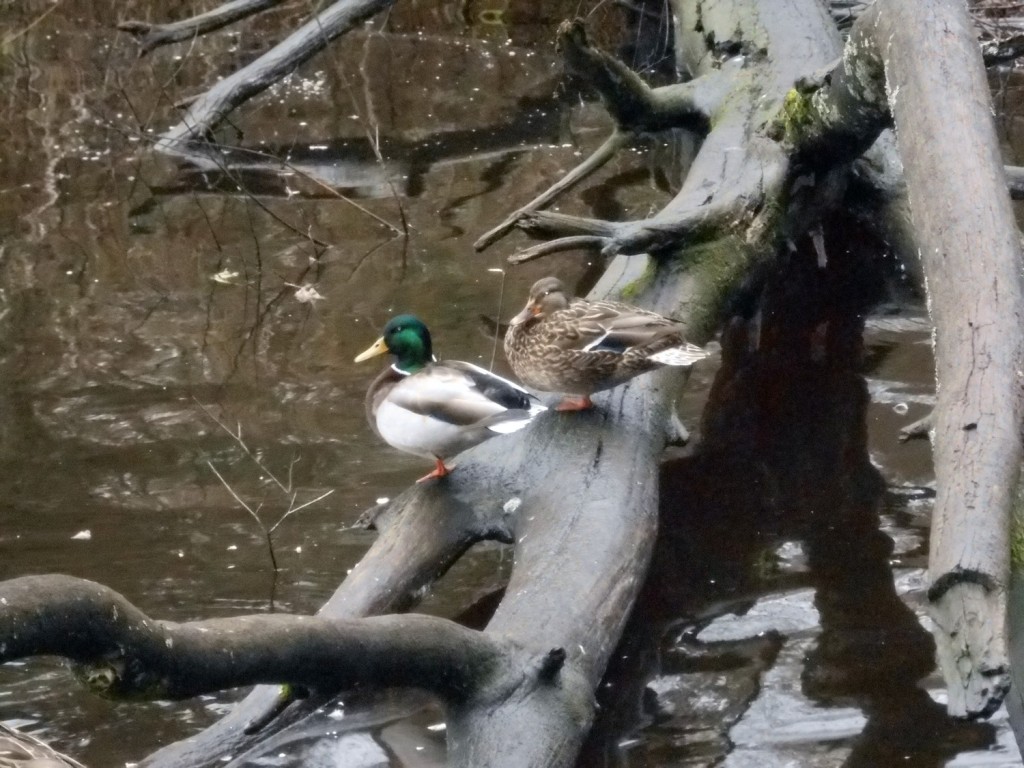 Because we didn't rent a car, and were hosted by friends in Yaletown, we stuck close to downtown, which suits us fine. We did make a trip to Kits, and though the bus ride tested the limits of everyone's patience, it was worth it for the lovely family brunch at Aphrodite's Pies – a cute vegan cafe we, literally, stumbled into.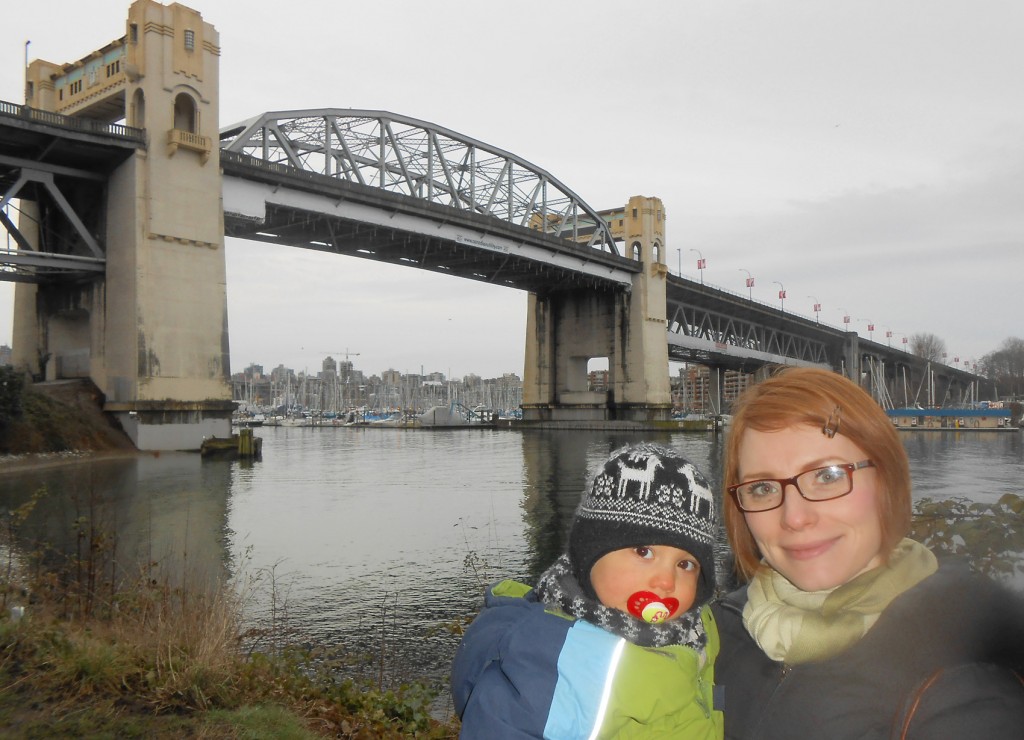 One of my favourite new discoveries was the enjoyable Sea Wall promenade from English Bay to Yaletown – perfect for a leisurely, post-breakfast stroll. [Breakast is always at The Dish, quite simply one of the best things about the West Side.] Love the unexpected glimpses, like this mural underneath Burrad Bridge.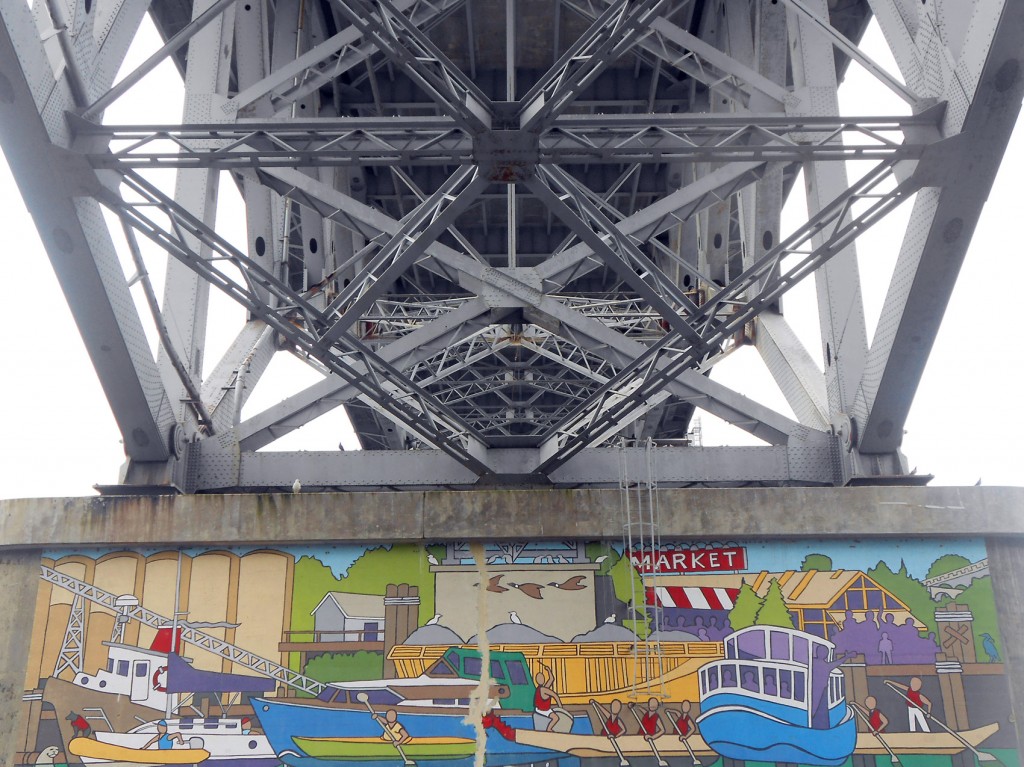 Till next time, Vancouver!