Chanel Azure is the second polish from the 2013 Papillon d'Ete collection that I picked up. Before I get to the oohs and aahs, here's a look: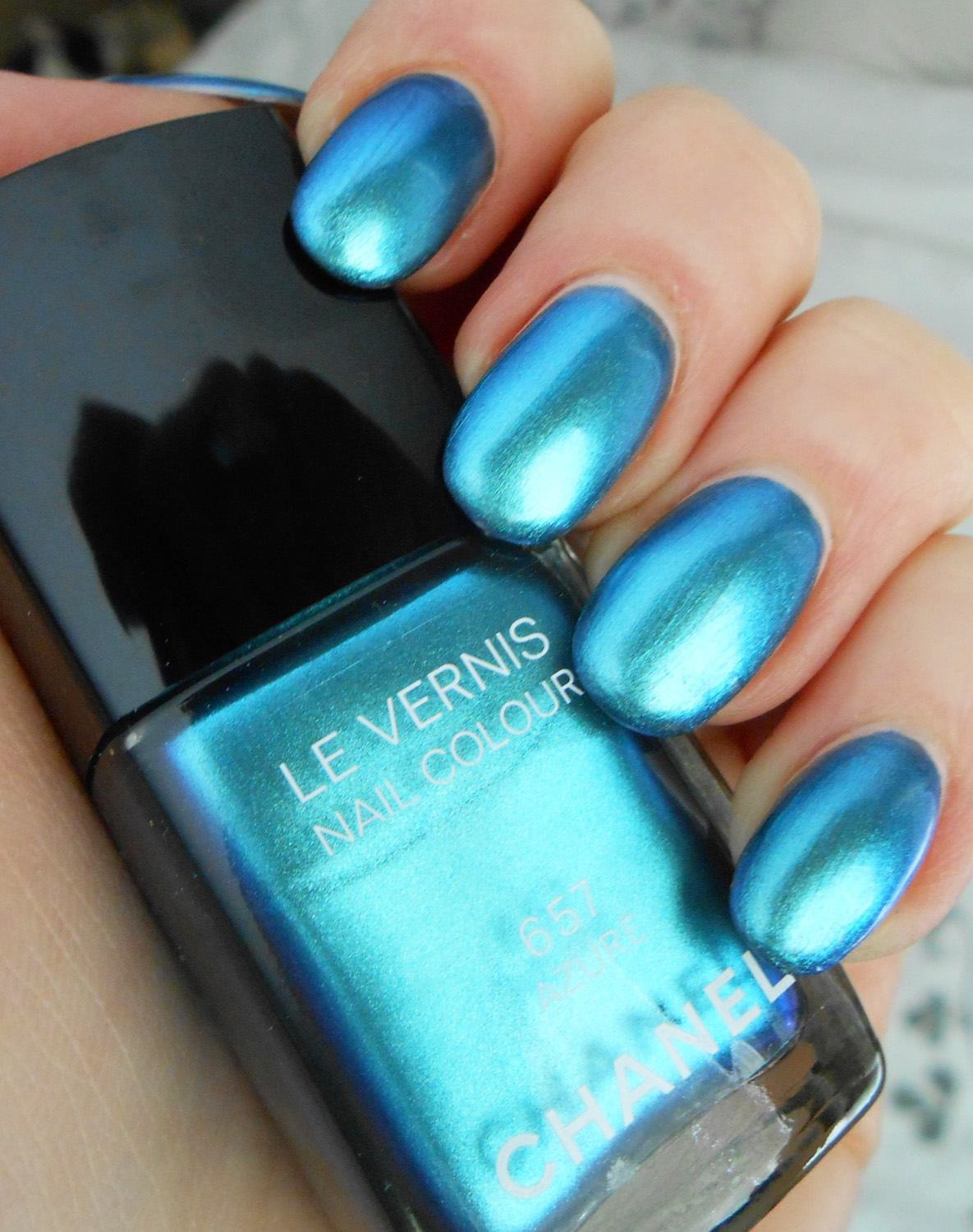 A gorgeous teal-blue duochrome with a chrome-like finish, Chanel Azure is another out-of-the-box colour for the brand. It is not as trend-setting as some of Chanel's past best-sellers, but it is stunning nonetheless.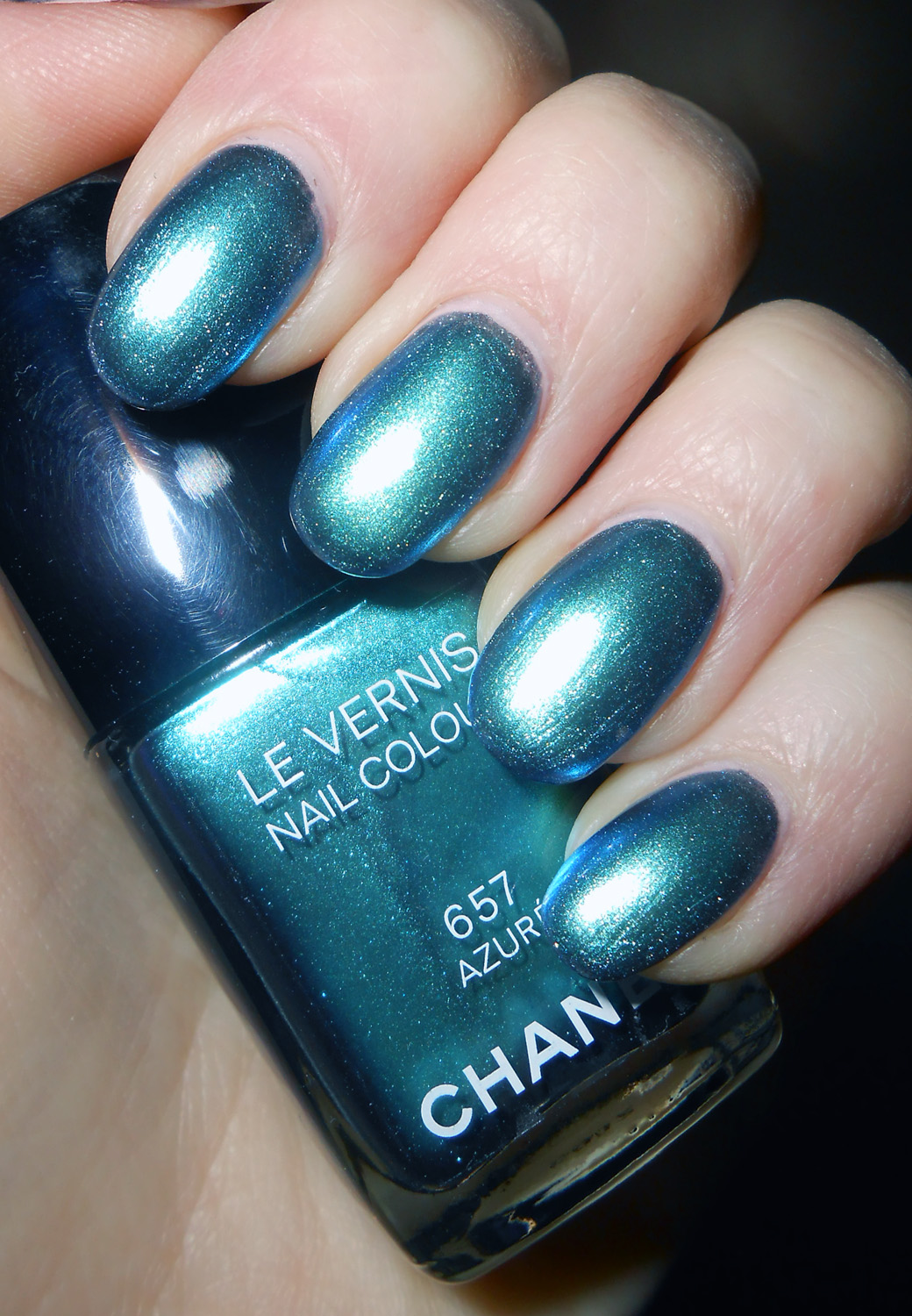 I was a little worried about the formula; after one coat, it looked a bit patchy in places. However, it all evened out on the second coat, and I got great coverage. I also added top coat for a bit of extra shine, as the finish of Azure is not as glass-like as most of Chanel's creme polishes (it's not a creme, so that makes sense).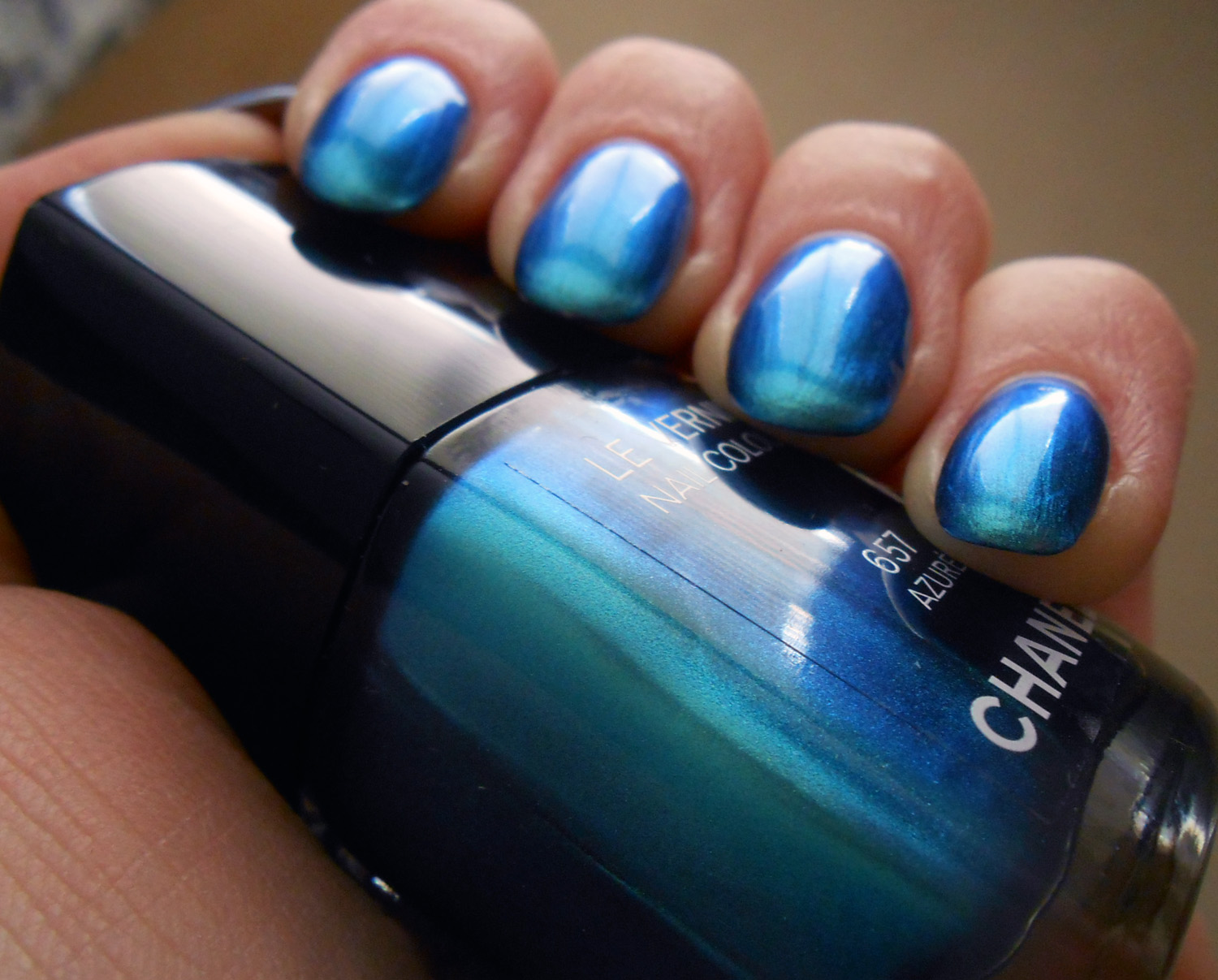 The duochrome in Chanel Azure is elusive in photos, though much more apparent in real life. My best attempts at capturing it were … not very good. But, hopefully, you get the idea.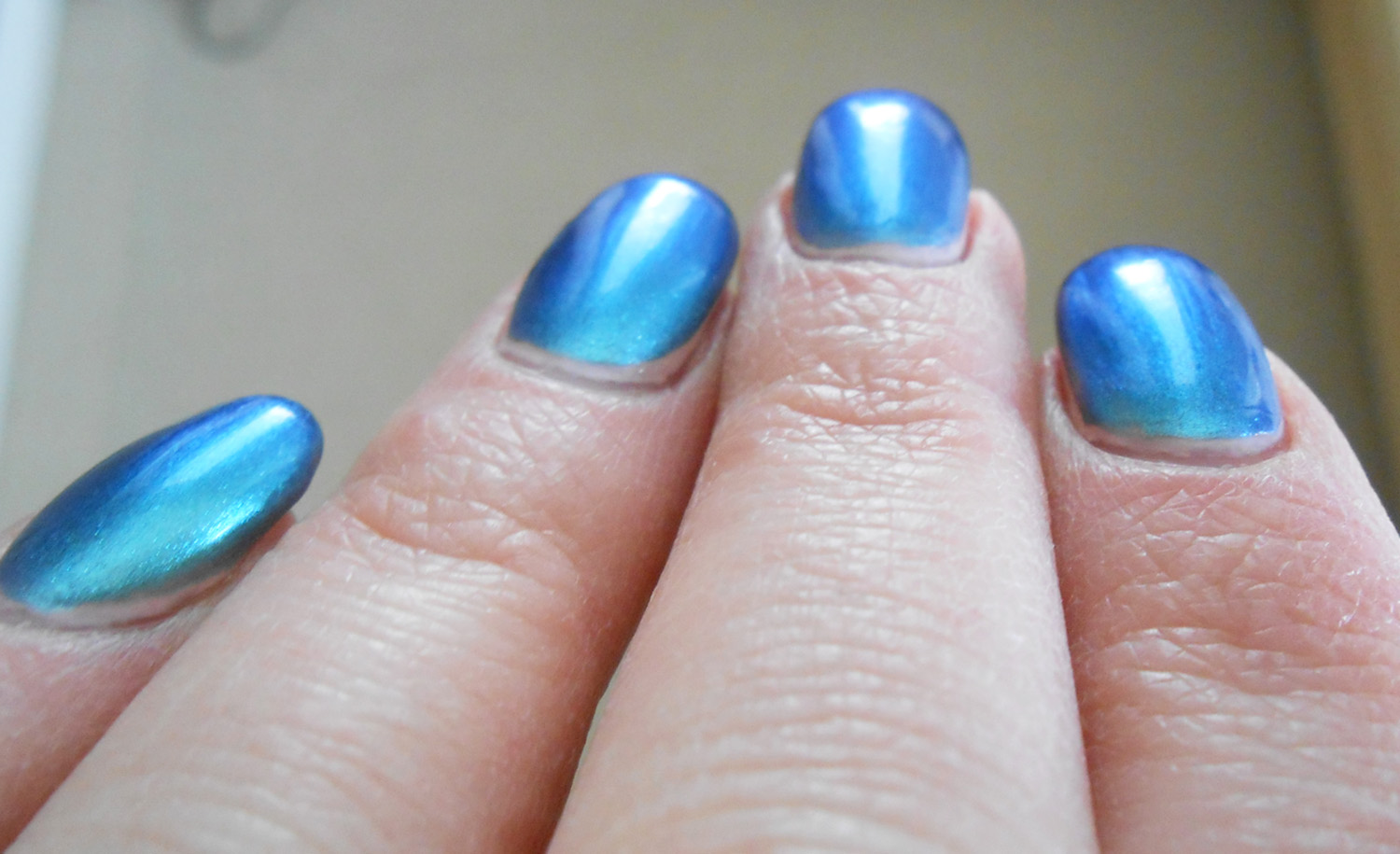 Azure reminds me of butterfly wings, but also the intensely blue waters of the Caribbean ocean. I chose the latter for my inspiration, and decided to put together a summer-ready outfit. There may have been some wishful thinking involved …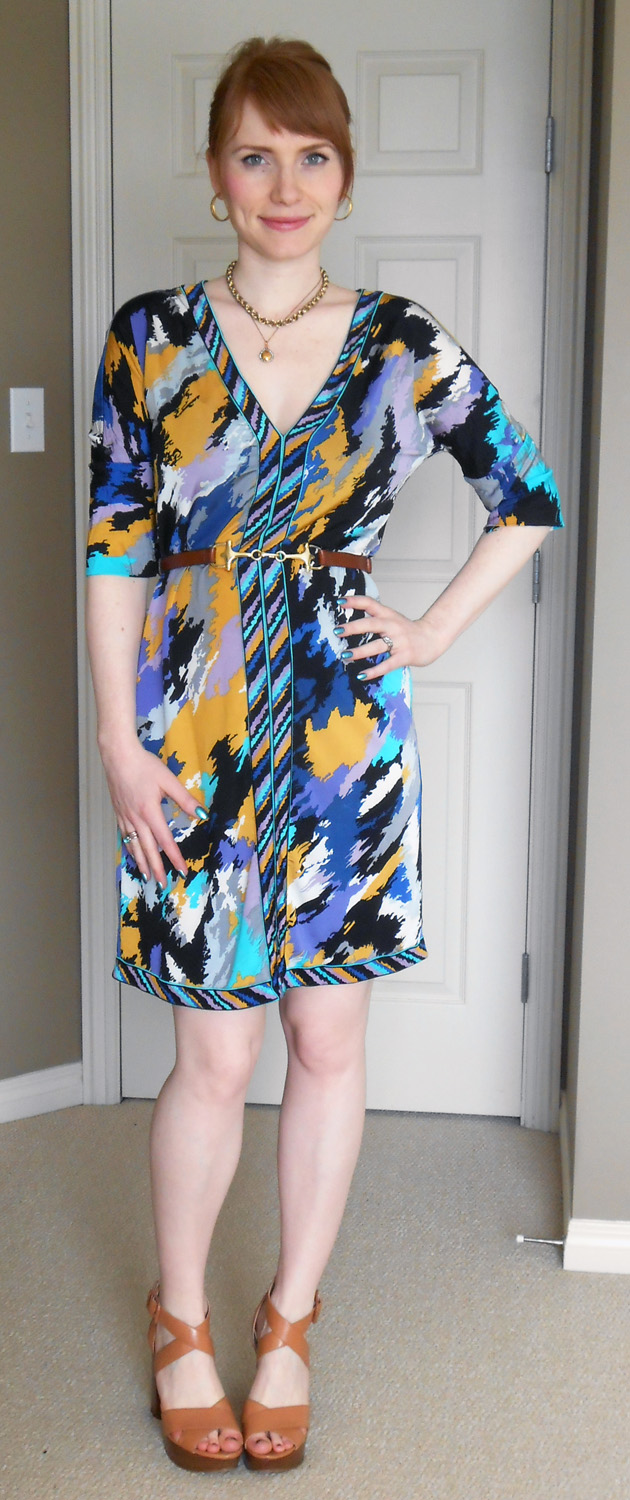 I love the mix of colours here, especially the blues (of course). The brown accessories work better than black for a summer vibe.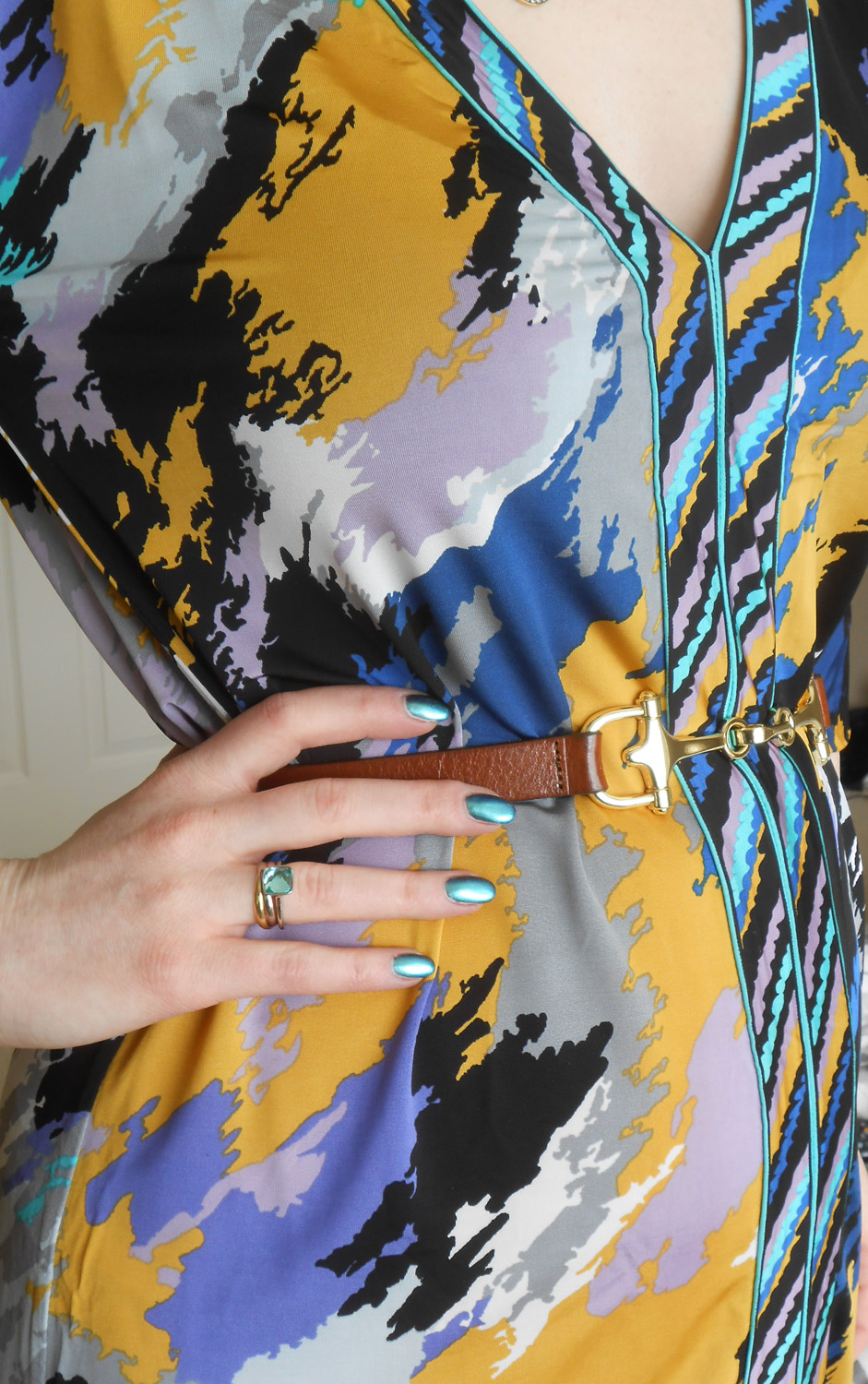 One last look: