Saturday, May 11, 2013: early Mother's Day brunch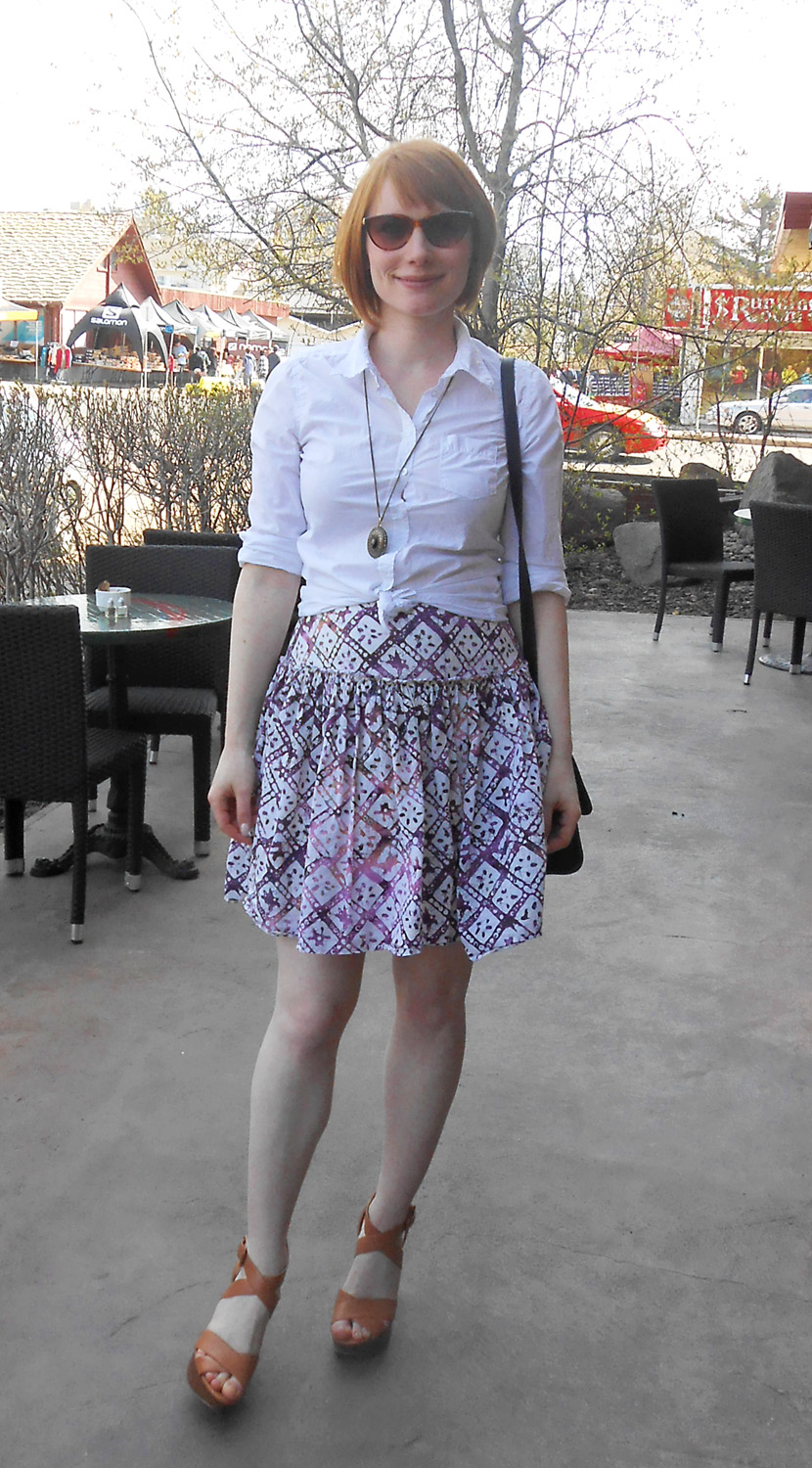 I thought I was clever in going for brunch on the Saturday before Mothers' Day, but apparently everyone else had the same idea. We eventually found a relatively quiet spot at The Upper Crust, and enjoyed some delicious, fresh breakfast fare en famille. Then it was off for mani-pedis with my mom, and some afternoon flea marketing.
Thoughts on the hipster-ish shirt tying business? I think I'm too old for it, but I have to admit it's handy when you've got a bump to work around.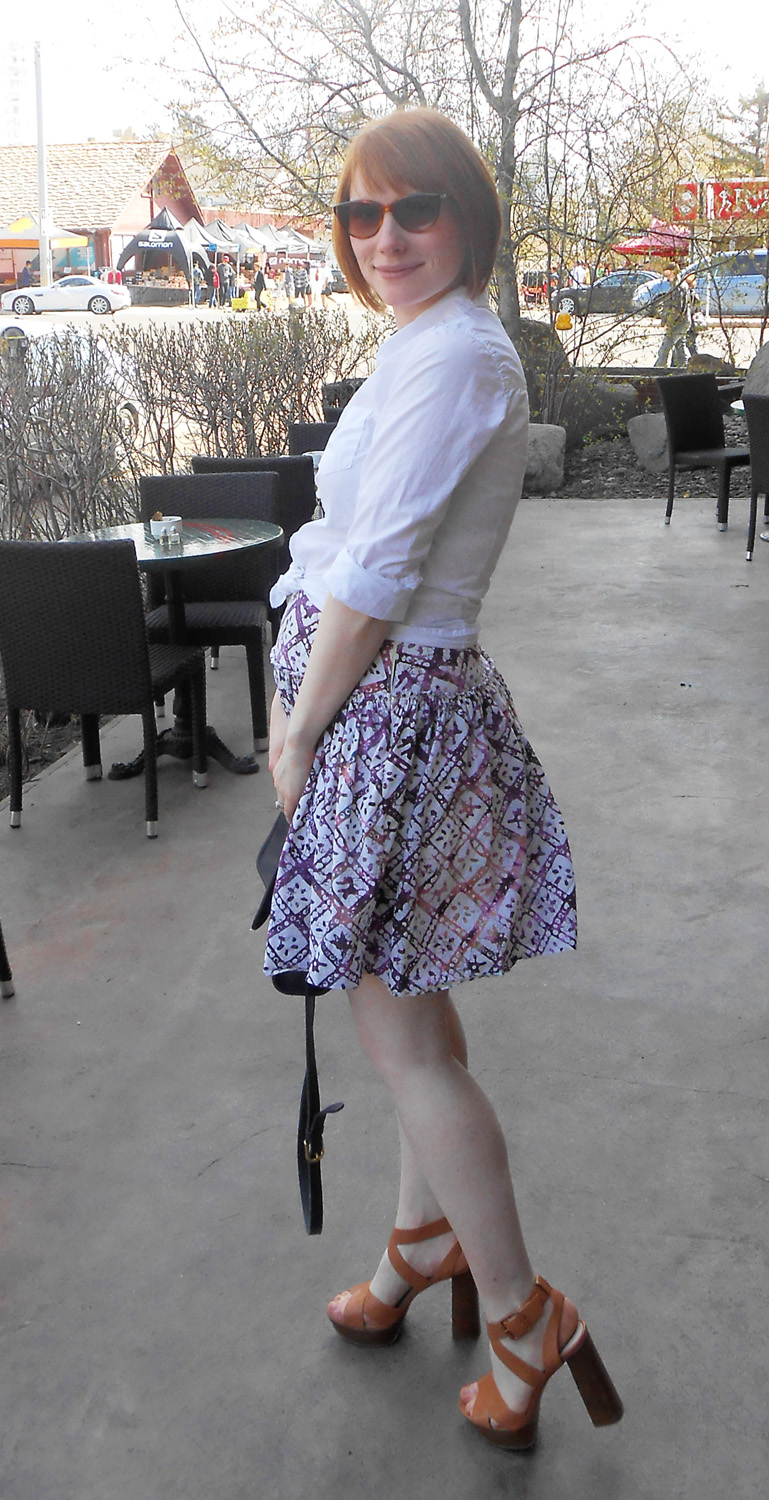 Monday, May 13, 2013: work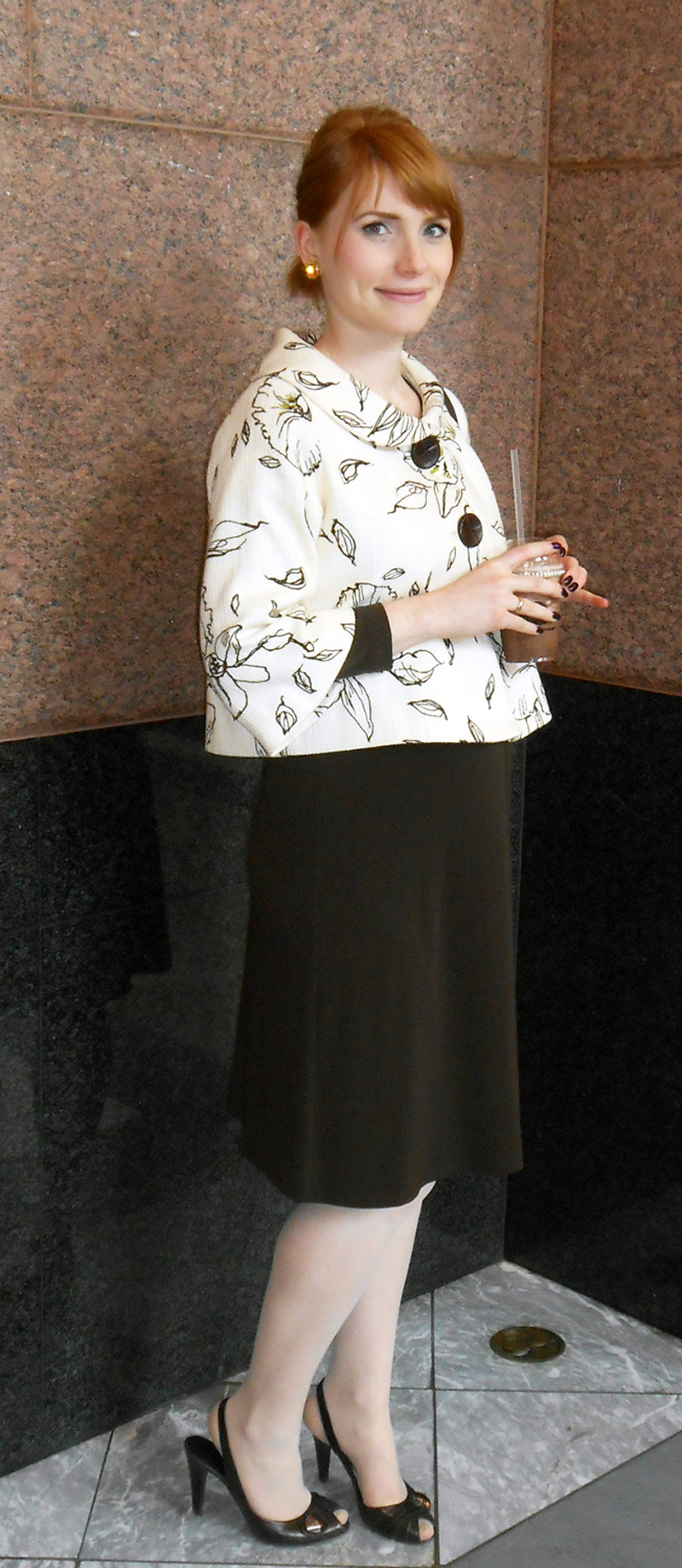 I love my 60s-inspired, "Jackie O" Pink Tartan suit, but I feel like it's starting to look more and more "mumsy-ish" on me as I get older. Sigh! So, I try to still get use out of it by wearing the suit pieces as separates. A plain, solid-colour dress like this one is great as a "backdrop" for statement pieces like the jacket.
Tuesday, May 14, 2013: work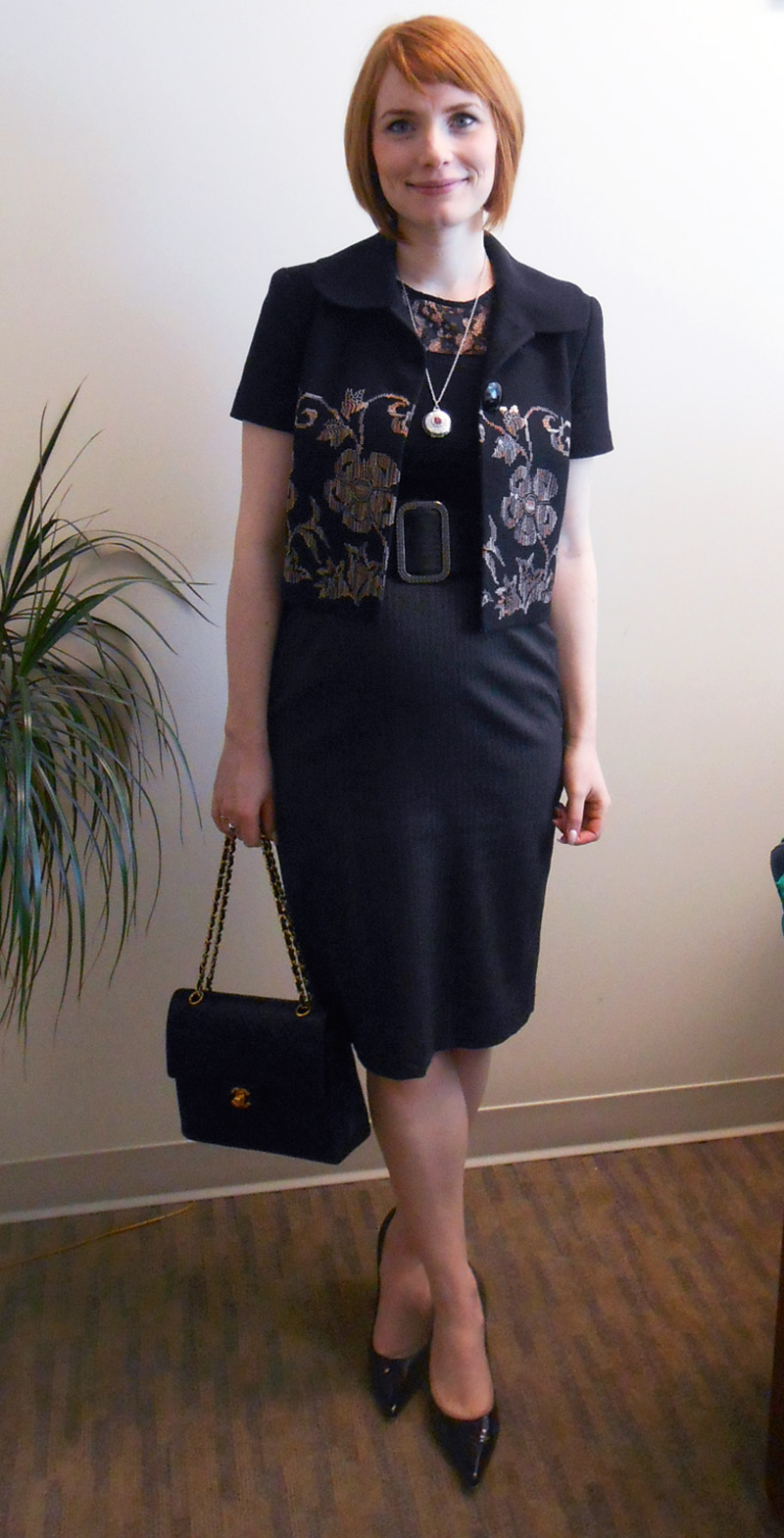 As I mentioned before, high waist skirts can be a godsend during pregnancy, as long as they have some room in the tummy/hip area. This skirt is a too big for me normally, but it's perfectly accommodating at the moment. I think it will be going into my "purge pile" come 2014, but for now – it's a work wardrobe staple.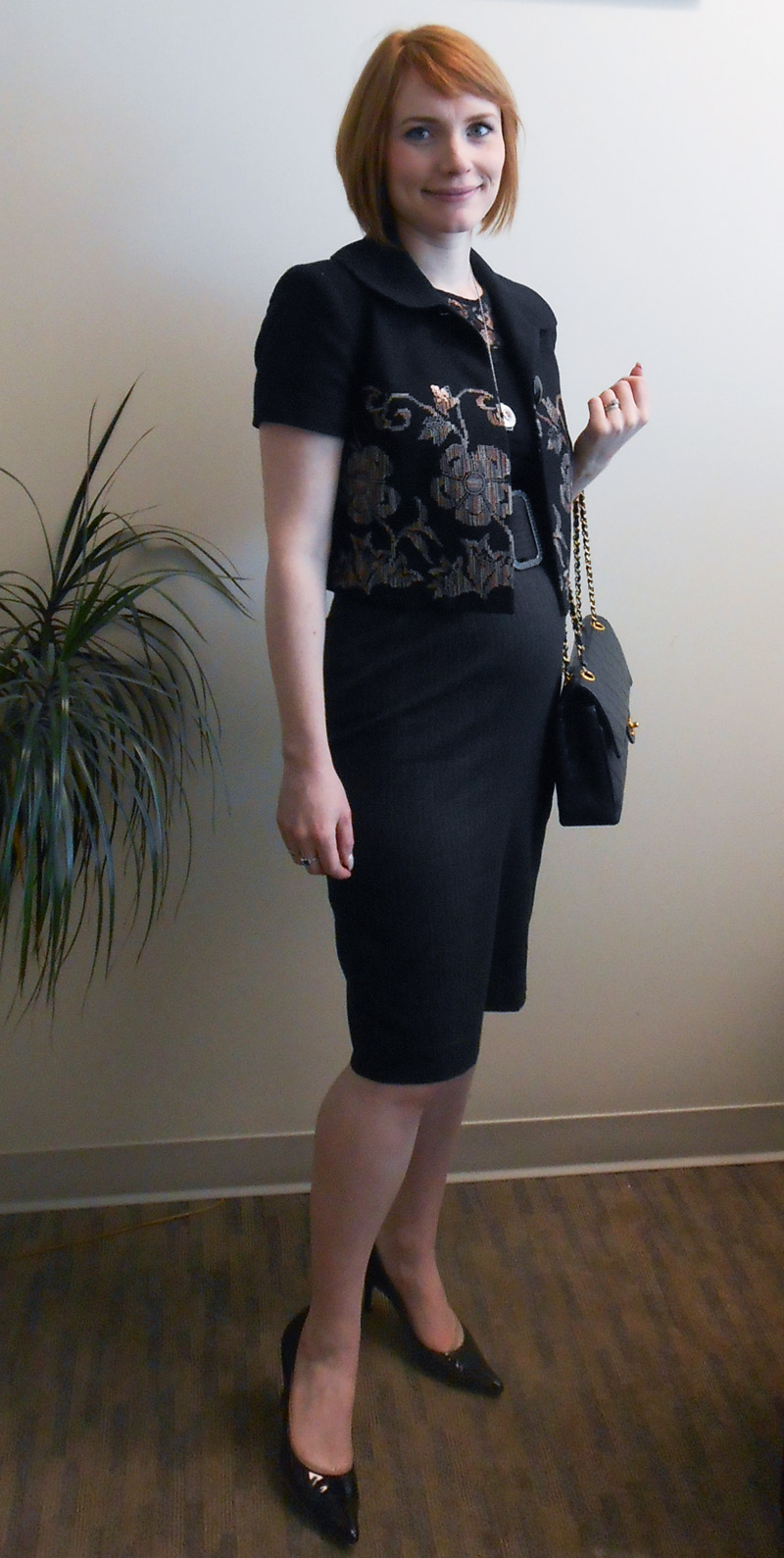 Wednesday, May 15, 2013: work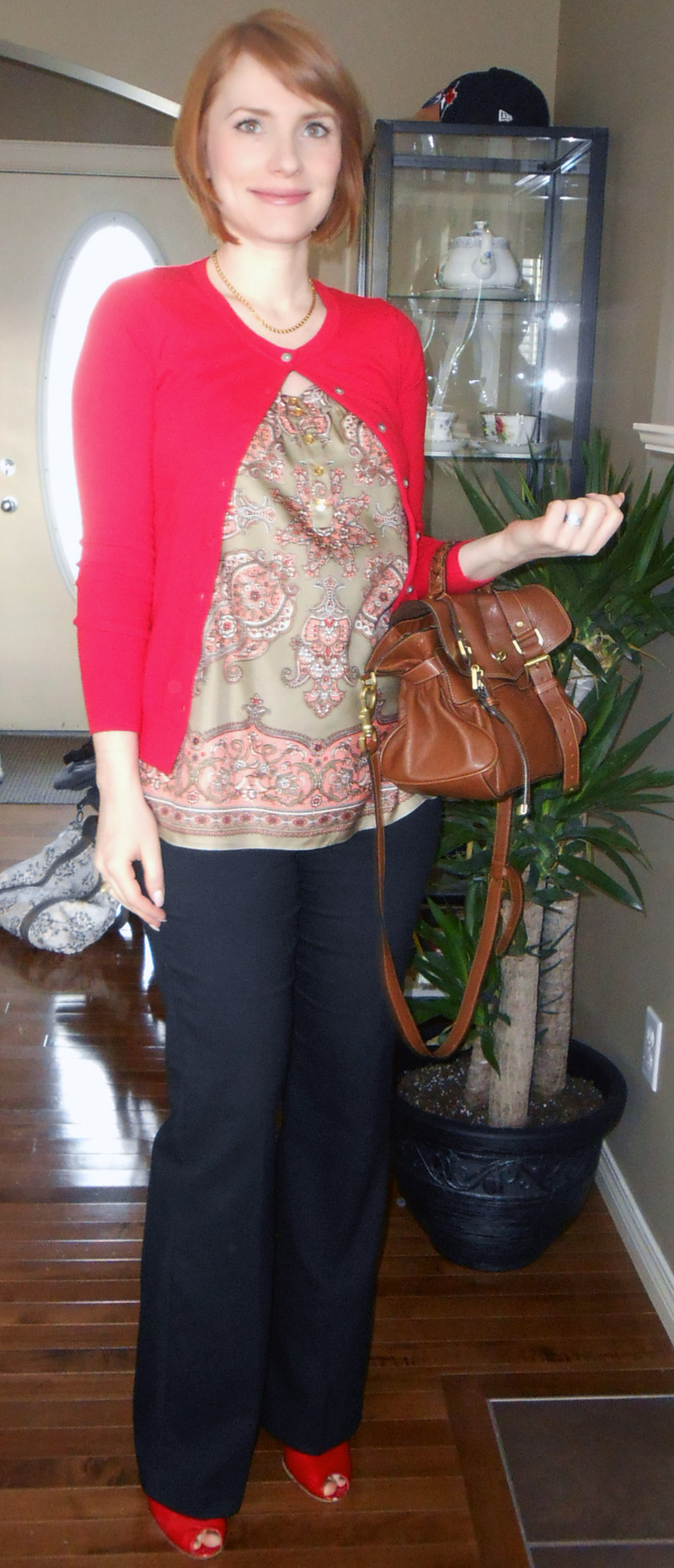 This is SUCH a maternity outfit, isn't it! Long, blousy top – check. Crappy maternity pants – check. Trying to jazz things up with a fun print and happy colour … but not really getting very far. Wearing this outfit reminded me that I hate the buttons on this cardigan – they clash with everything. Note to self: look into replacing them with something nicer, and more unobtrusive.

Thursday, May 16, 2013:  work

Possibly the only downside of wrap dresses is that they tend to be harder to mix up. Realistically, that's only a problem for people who are running "remix challenges", like yours truly. Still, accessories can make a difference, so their impact on an outfit shouldn't be underestimated.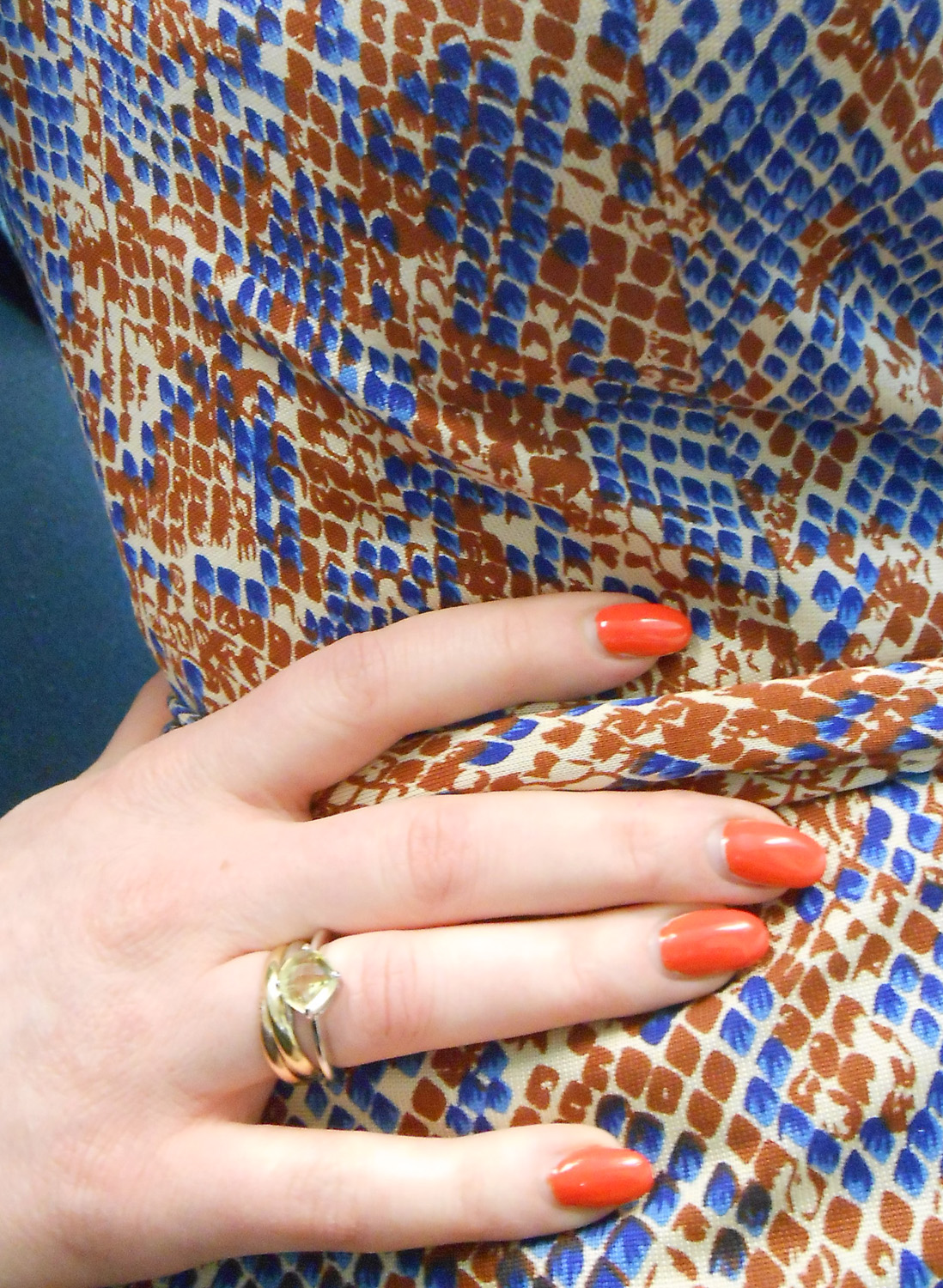 Friday, May 17, 2013: work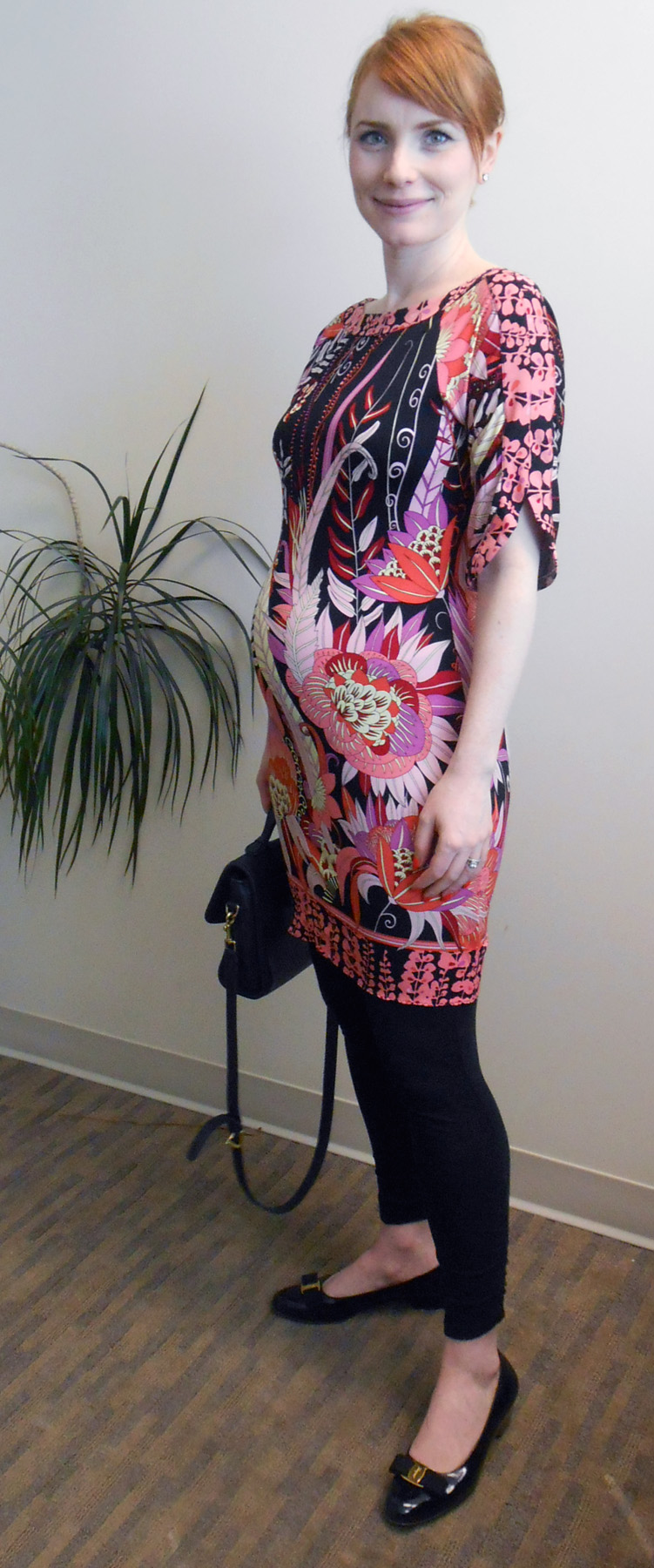 The weather looked to continue on the warm-and-sunny track, so I decided it was as good an opportunity as any to wear something nicer than jeans – casual Friday or not! This is one of my favourite maternity tunics, but it is on the short side, so it definitely requires leggings to make it work-appropriate (even on a casual day).
In case you are wondering, I consider this a suitable deployment of leggings in the work space. My rules of thumb: make sure your butt is well-covered (with a hem a minimum of 3-4 inches below), and that you keep leggings strictly for casual days. Thoughts? Share in the comments.