Summer is here!!!!!!
Sorry, I got carried away there for a moment. In lieu of a time machine, I am posting this a week behind, which means that this week's outfits are merely a spring preview. Stay tuned next week for a recap on today's +30 Celsius heatwave, and resulting clothing challenges.
For anyone interested in such minutiae, this Remix Challenge week also marked the 22nd week of my pregnancy. It's pretty safe to say that the cat is out of the bag now, and my bump fully popped. If that doesn't always seem to be the case in photos, rest assured that it's probably a trick of the angle and my posture. Also, the fact that I hate maternity wear and avoid it at all costs, which leads me to wear most of my regular clothes as long as possible, usually hiked up past my natural waist to accommodate the extra, ahem, volume. [Remember: mum's the word on Facebook, my peeps!]
Sunday, April 28, 2013: family outing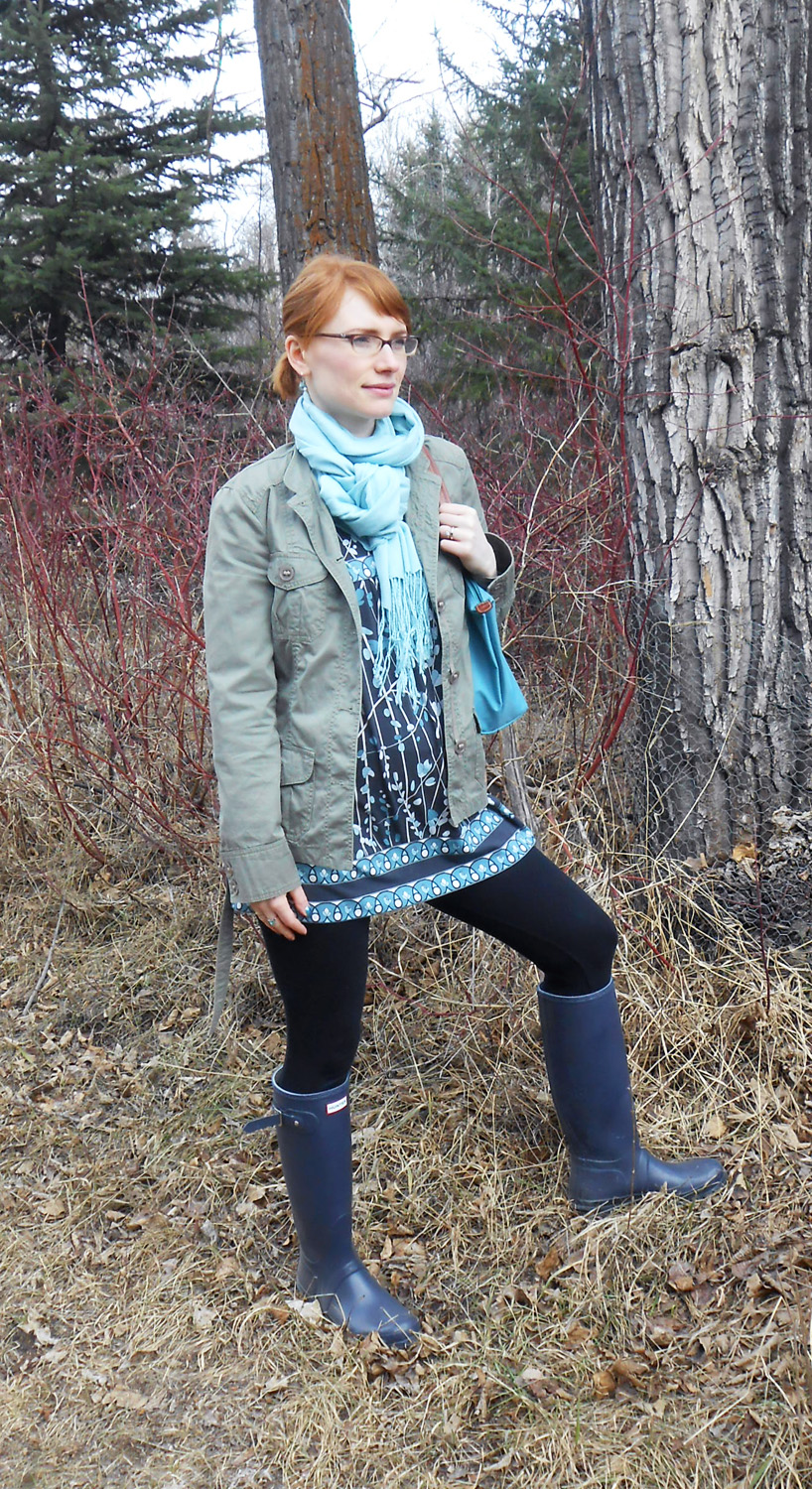 We finally had some nice weekend weather, so we decided to take full advantage of it with a visit to Whitemud ravine. The boys did not come prepared, however, for the trail conditions – still fairly mushy after so many months of snow – so it was not a long walk. [I was had my trusty Hunter boots on, so I was set ]. Nonetheless, it was fun to be out and about in the sunshine. And we weren't the only ones.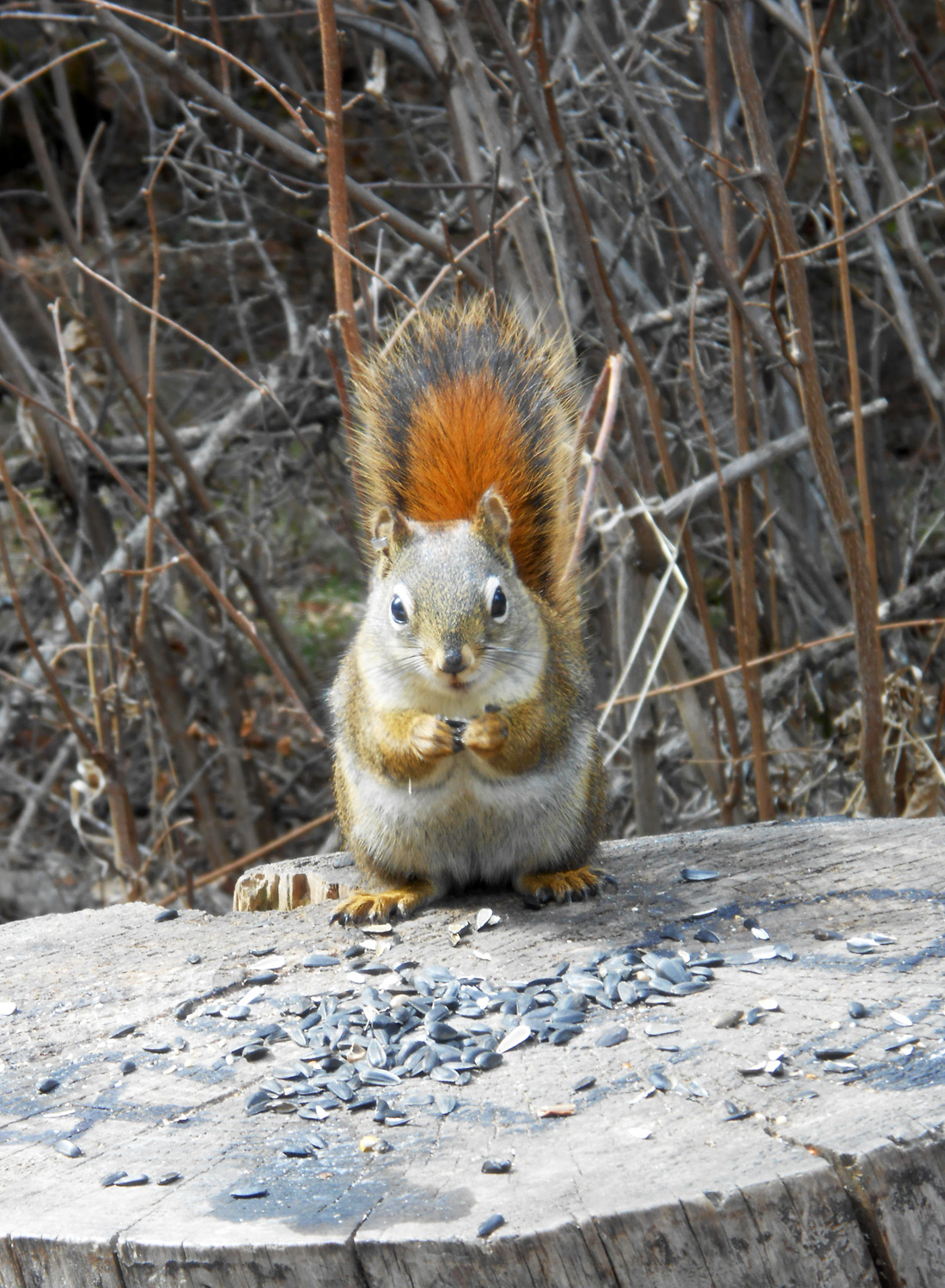 Monday, April 29, 2013: work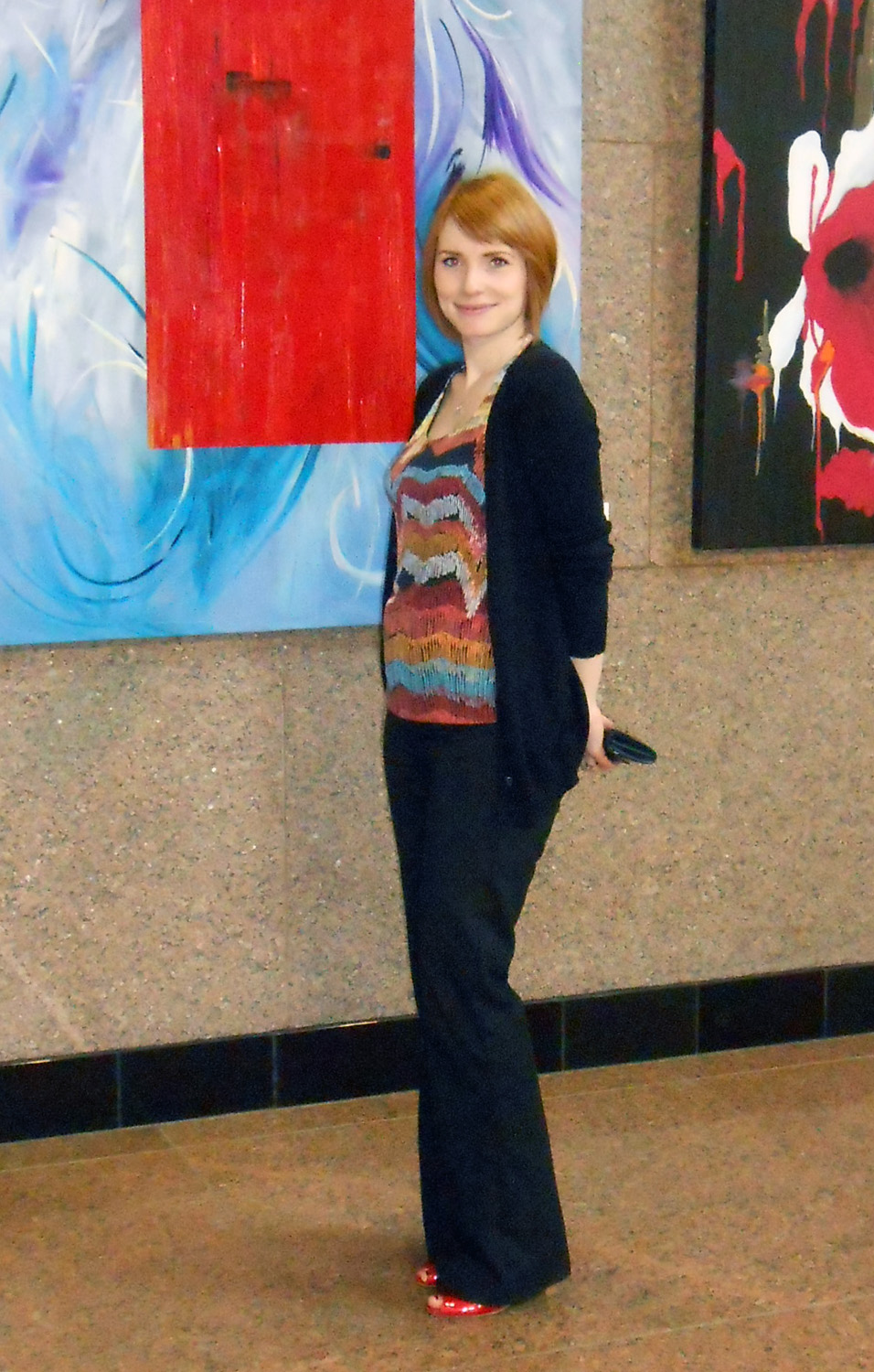 What I said about maternity clothes sadly doesn't apply to pants. I had to cave in a few weeks ago and buy this wide-legged atrocity; my choices were limited because maternity stores seem to pride themselves on selling only ugly, plastic clothes. Besides being too baggy in the legs, these pants are also made of polyester, which makes me shudder when thinking about the summer months. Anyway, if you happened to be wondering why I would be caught dead wearing such poor fitting pants, now you know.
Tuesday, April 30, 2013: work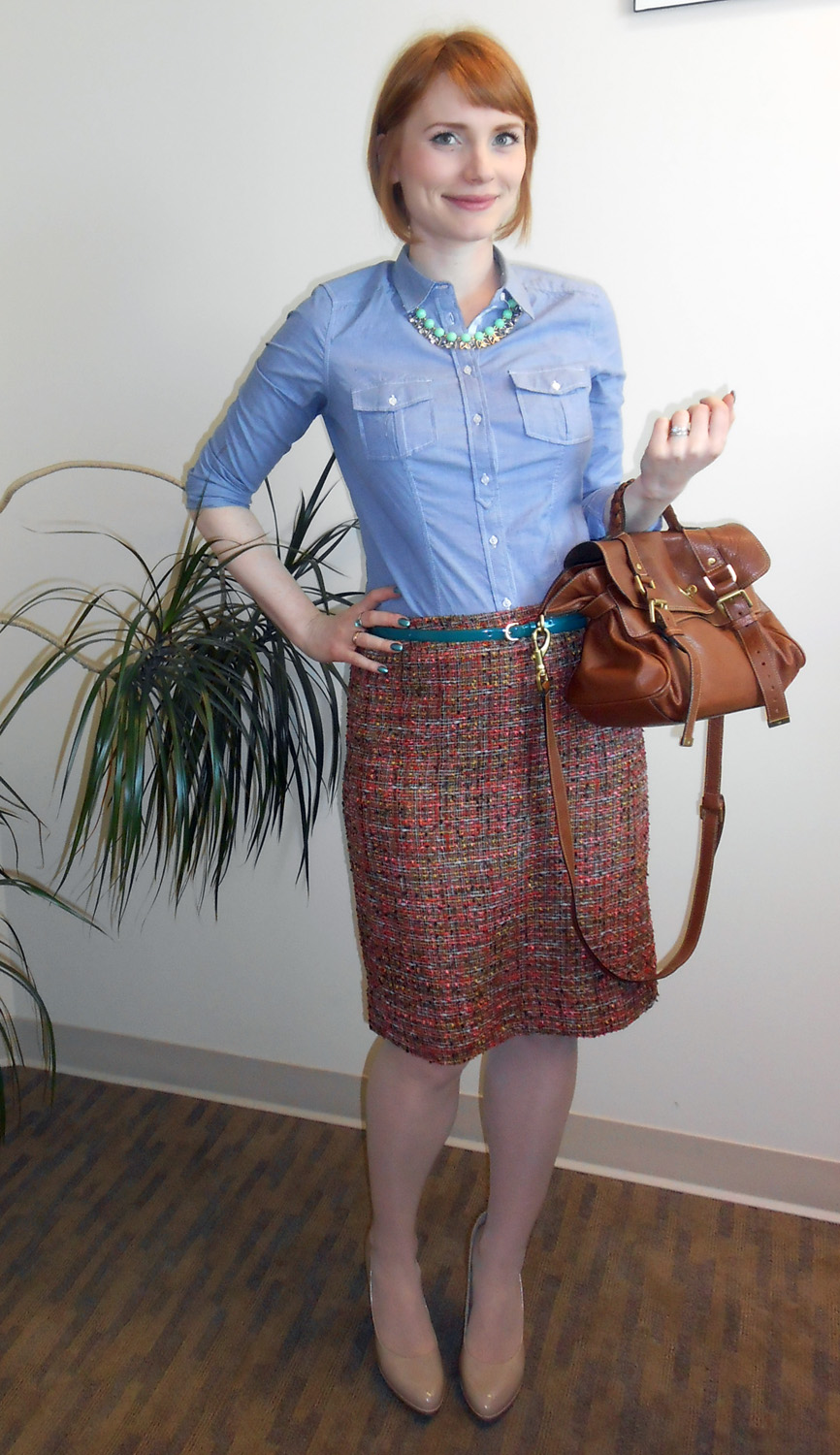 This skirt reminds me a bit of the classic Chanel boucle suits, so of course I had to buy it. It was also a steal, on clearance sale at J. Crew Factory (can't remember the exact price, but under $30). It has threads of various colours woven through, which always helps to increase the remixing options. It's also a large-ish size for my usual frame (call it a "relaxed fit" pencil skirt), so it's quite perfect for this stage of pregnancy.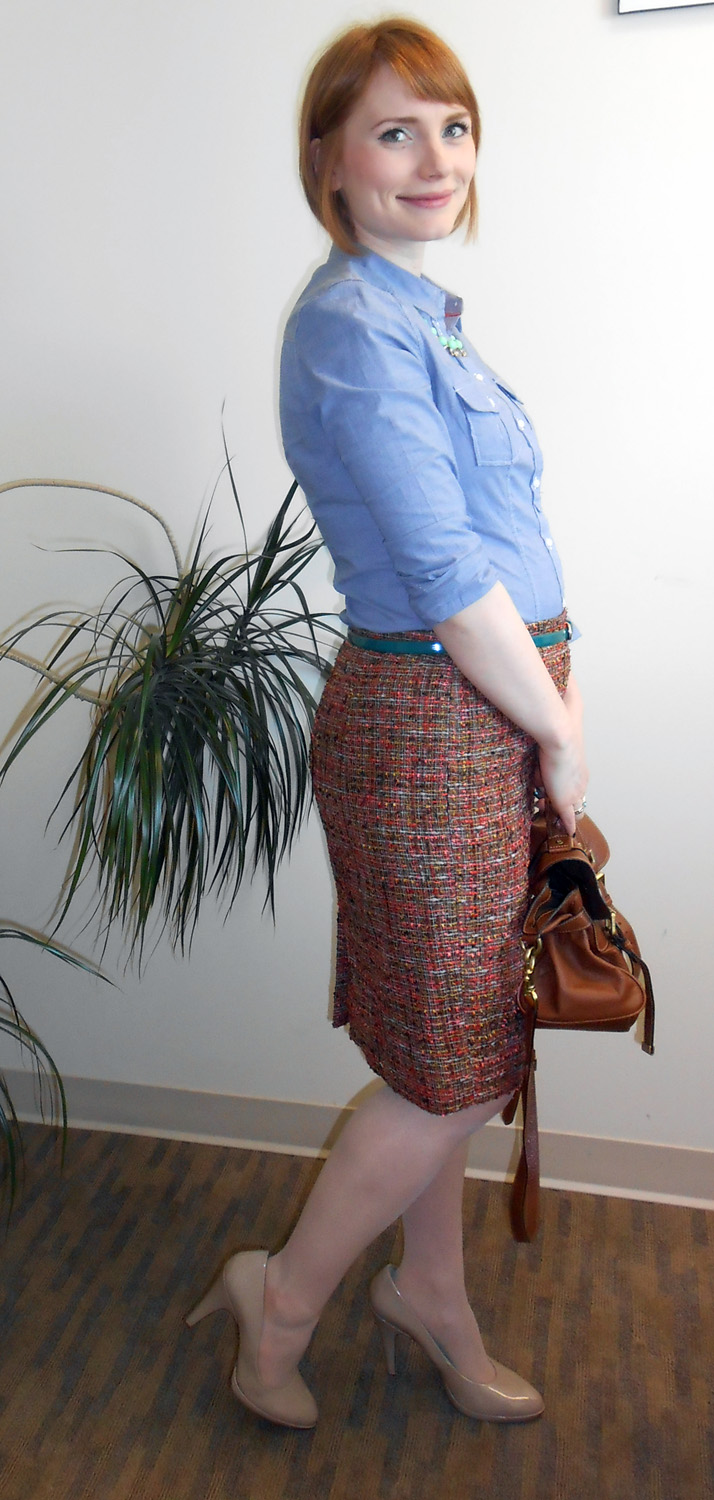 Here's a close-up of my bling: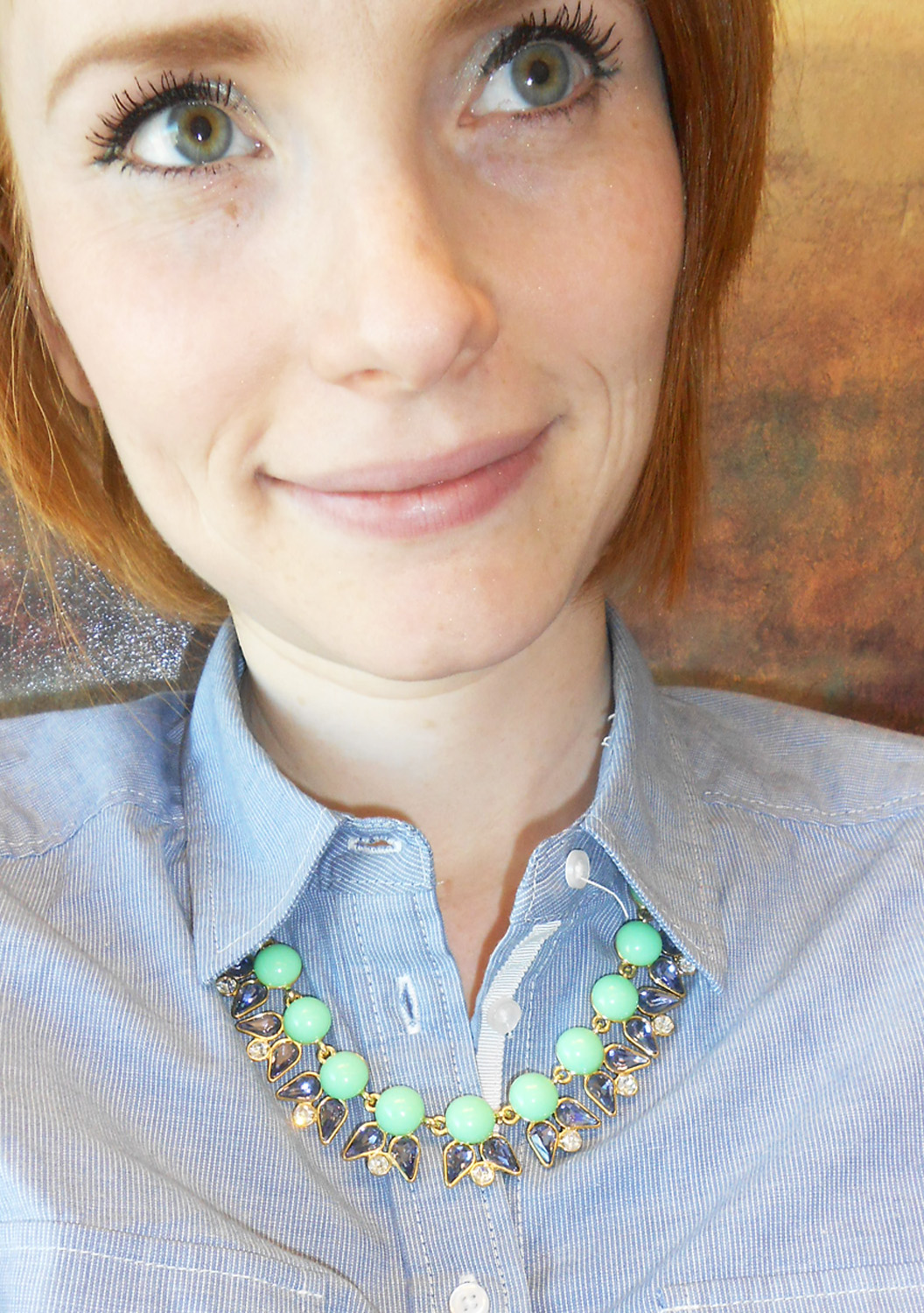 Wednesday, May 1, 2013: work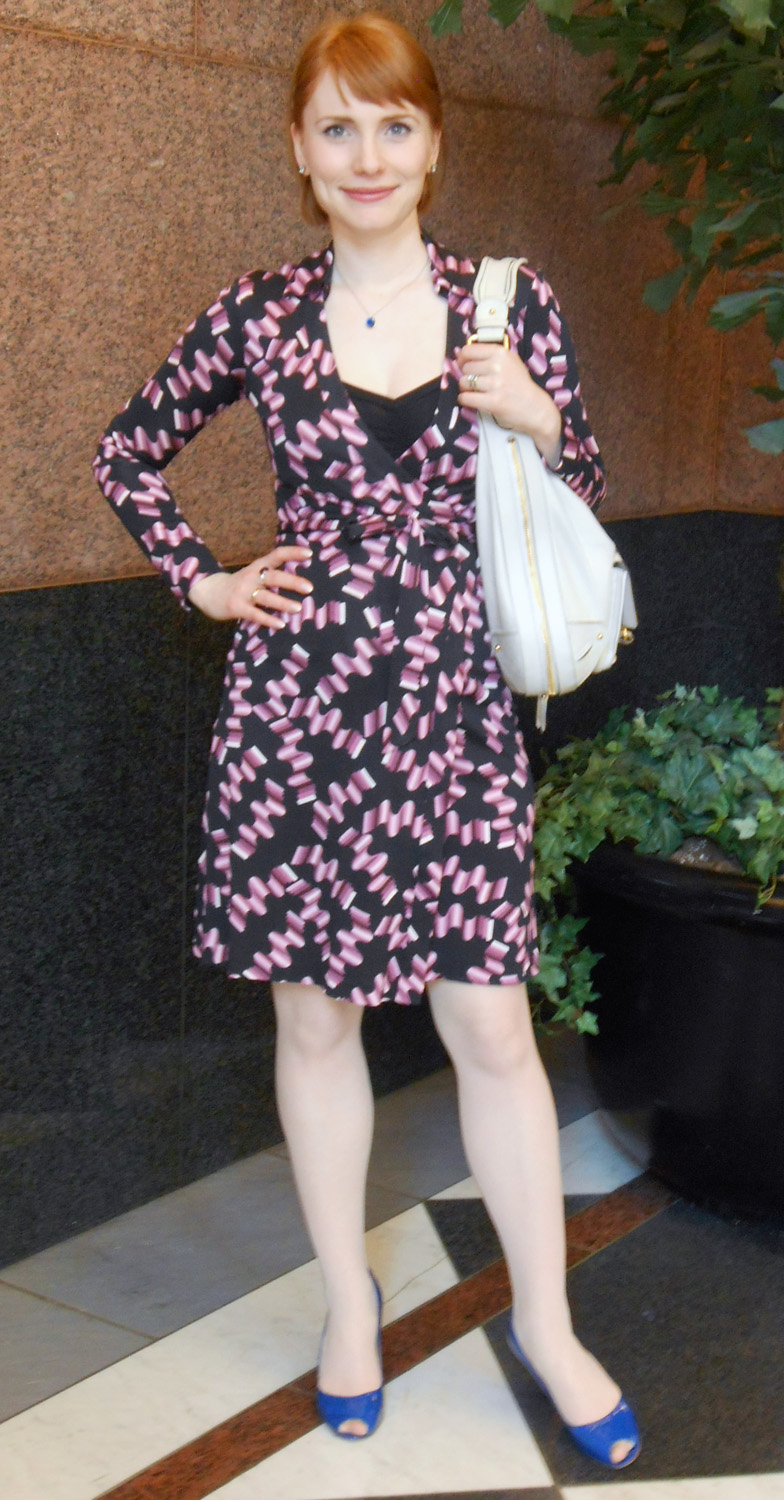 Second time for my new DVF wrap dress, and mixing things up with some blue accessories. I have always loved this particular colour combo of cobalt blue and purple.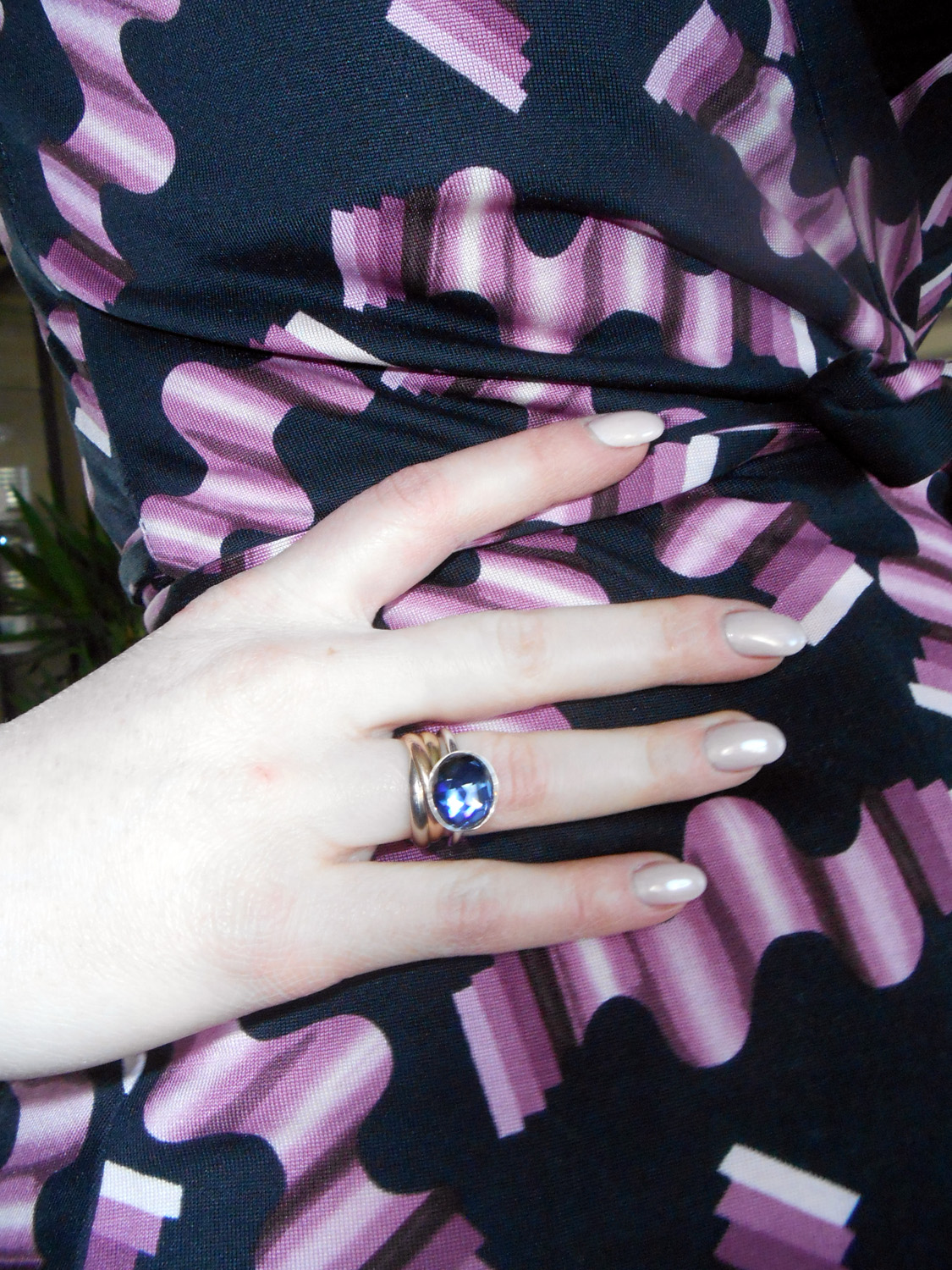 Thursday, May 2, 2013: work

As I mentioned, I am trying to hang on as long as I can to my pre-maternity wardrobe. This CK dress has some stretch to it, making it a decent choice for the transition. On the other hand, I am starting to have second thoughts about the bubble necklace; I really loved it last fall, but I find myself reaching for it less and less. I think I may have been spoiled by all the pretty vintage jewelry I've been acquiring lately.
Friday, May 3, 2013: work and friend's birthday party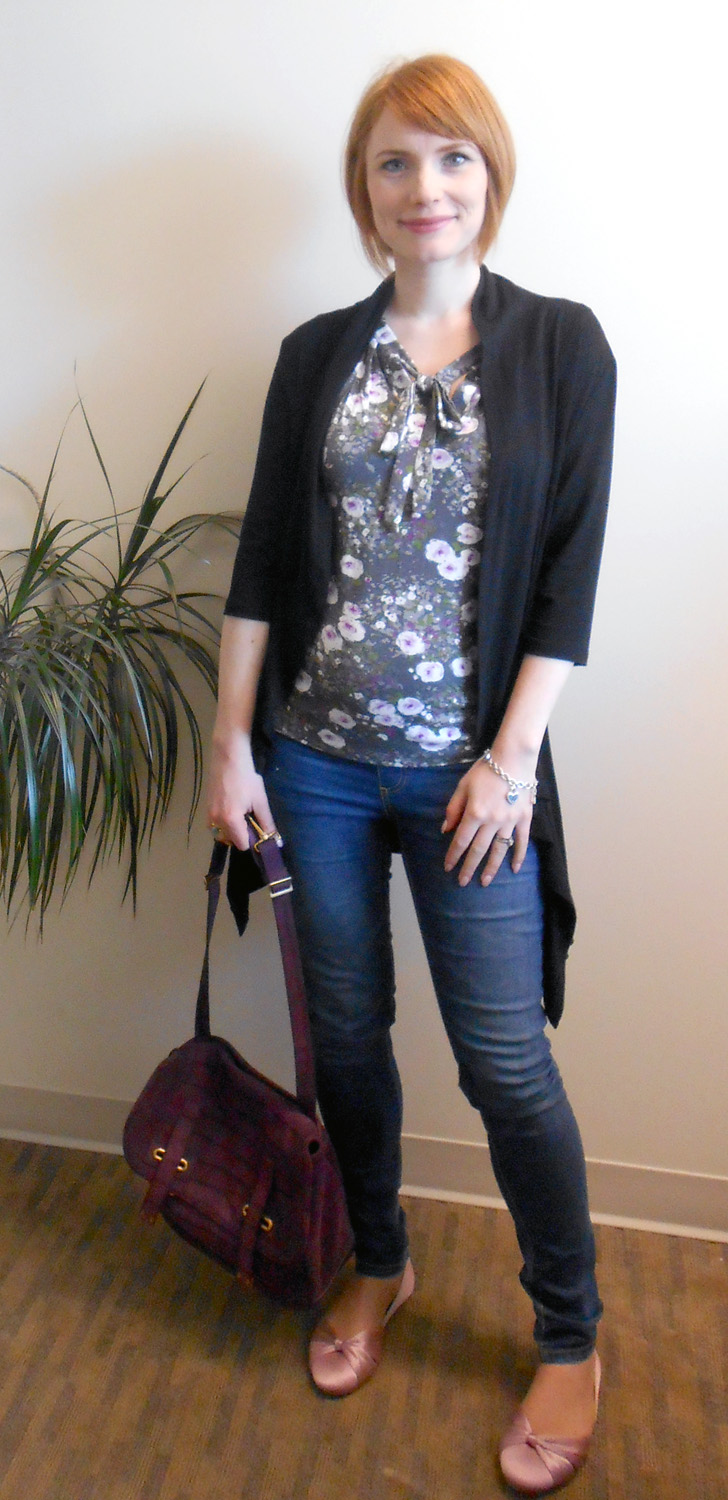 I had a friend's birthday party to run to after work, so I knew it was going to be a longer day than usual – and a comfortable outfit a must. As an aside, The Next Act turns out to be a great place to grab a burger (portabella mushroom, in my case) and fries – definitely a worthy pit stop just off Whyte.