Monday, May 20, 2013: weekend getaway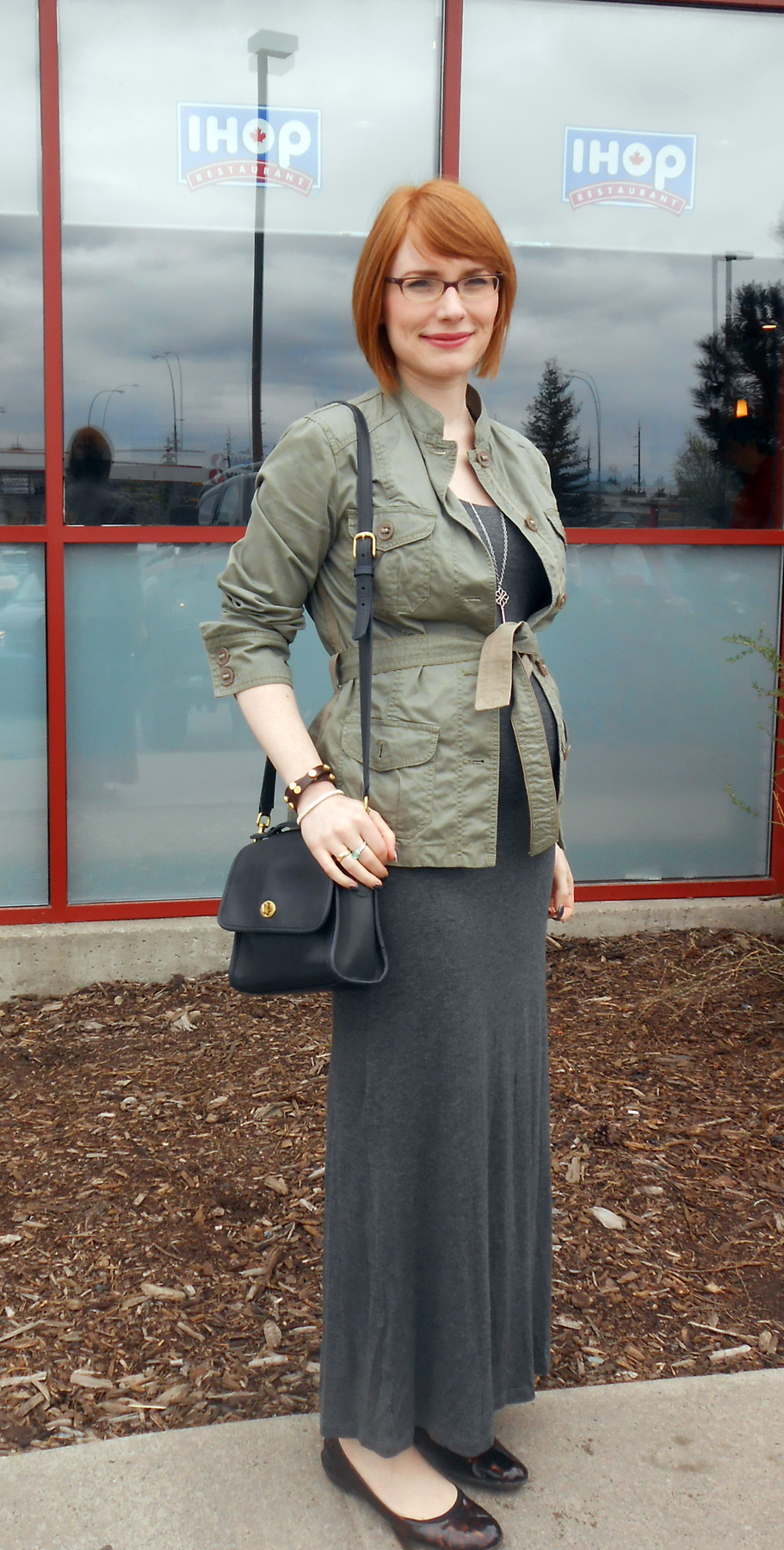 My husband and I spent our first weekend away from home and our son, which was something of a momentous event – mostly for us. We took a road-trip down to Calgary (for the sake of proximity more than personal preference), and enjoyed a taste of things we haven't had a chance to do for a long time: shopping in peace, eating dinner at a nice restaurant at a leisurely pace, sleeping in. On Sunday, we grabbed brunch at IHOP (because we're big kids at heart too), and then headed home (with a detour to Cross Iron Mills). This outfit wasn't originally part of my travel plan, but I had to improvise; I ended up forgetting my jeans at home – duh!

Tuesday, May 21, 2013: errands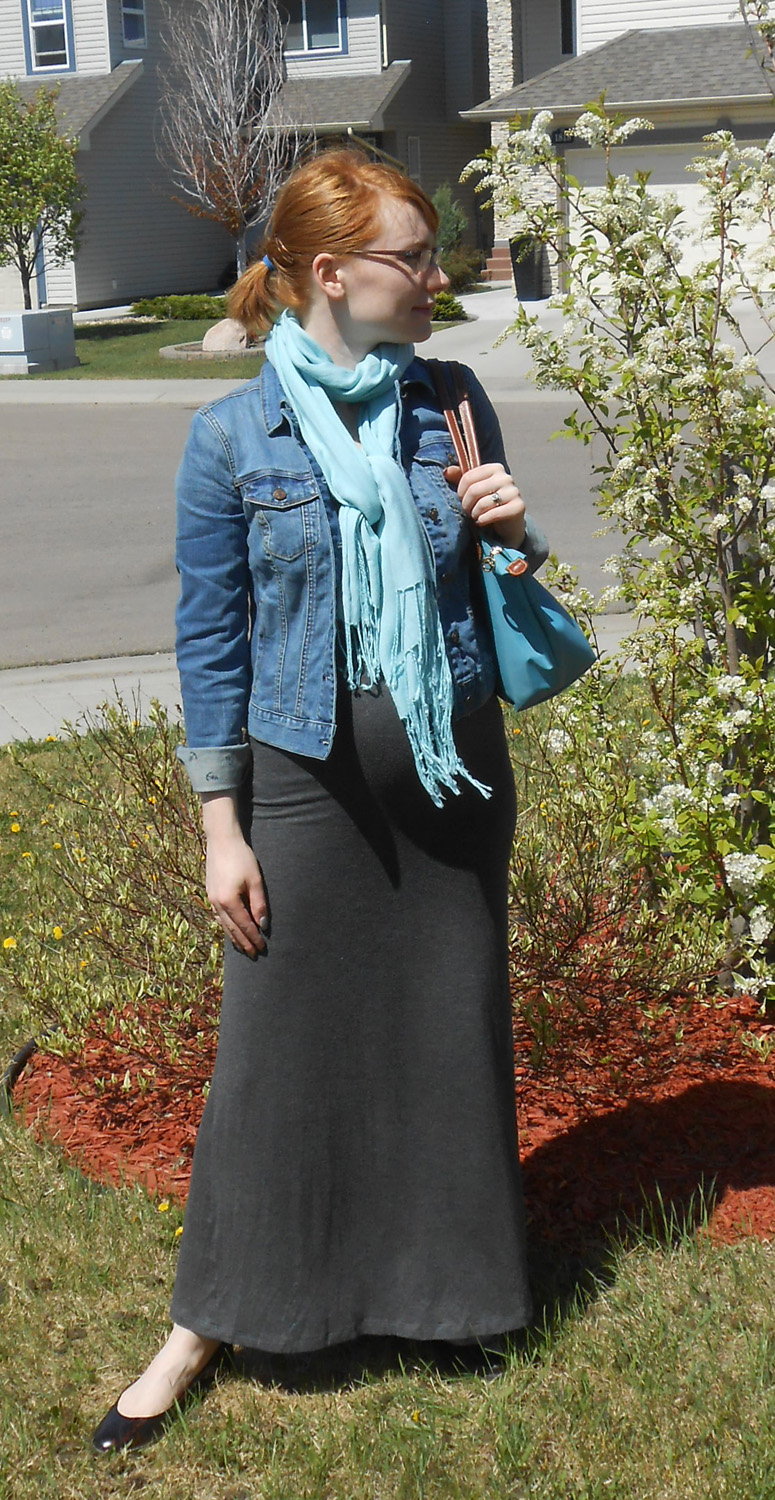 We spent Monday doing various chores around the house, so I will spare you the sight of my "outfit" (suffice it to say, it involved a pair of old pajama pants and a T-shirt that has seen better days). I had the following day off work as well, and spent it at home with Luka. My mom joined us for some errand-running (aka shopping). I know, I know … same dress, two days in a row. It might not be the most flattering thing ever, but it is the most comfortable, plus it's easy to accessorize.

Wednesday, May 22, 2013: work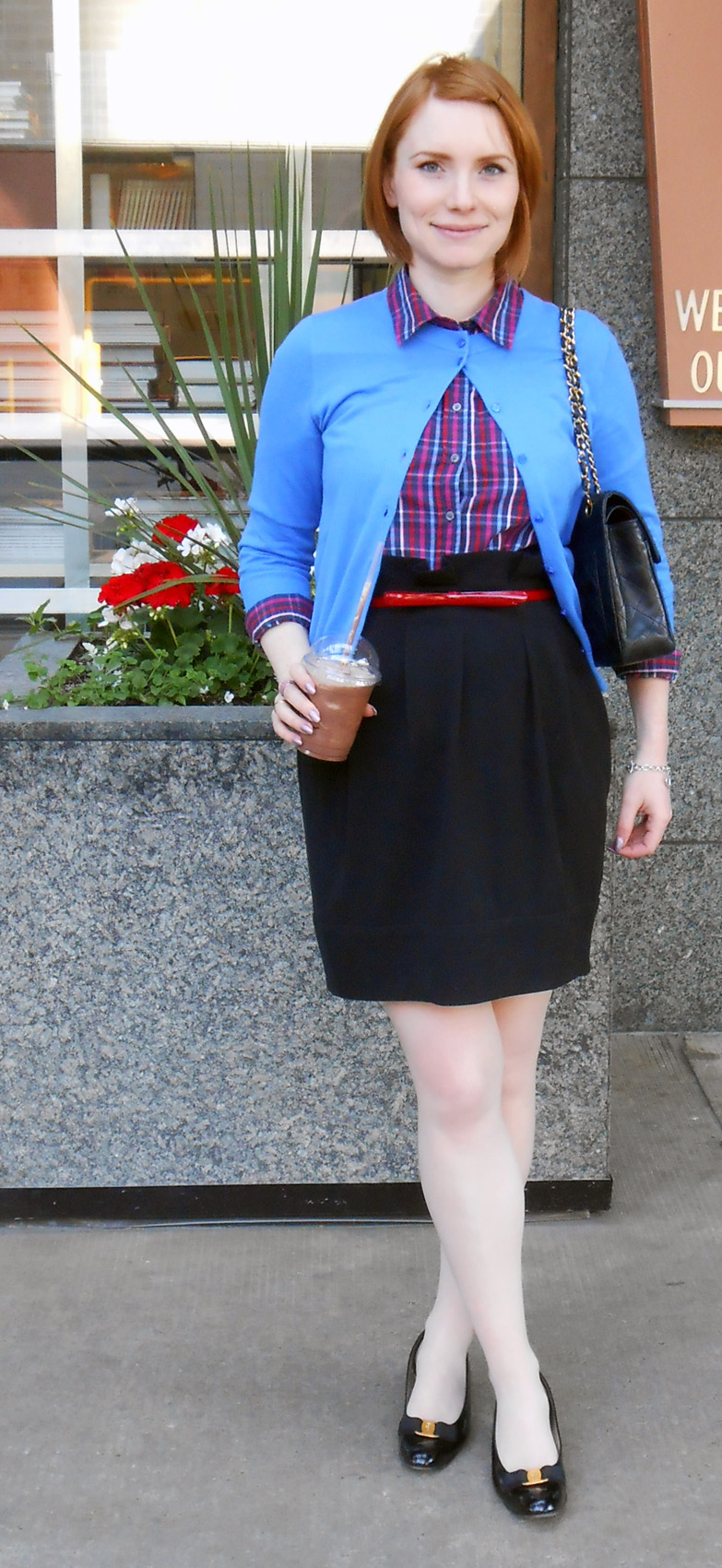 Back in the thick of things at work, with a nasty cold no less. I decided to keep things cheerful with bold colours. I am starting to outgrow my trusty BCBG skirt, which makes me very sad; I decided to give it a good send-off by pairing it with one of my favourite colour combos: blue and red.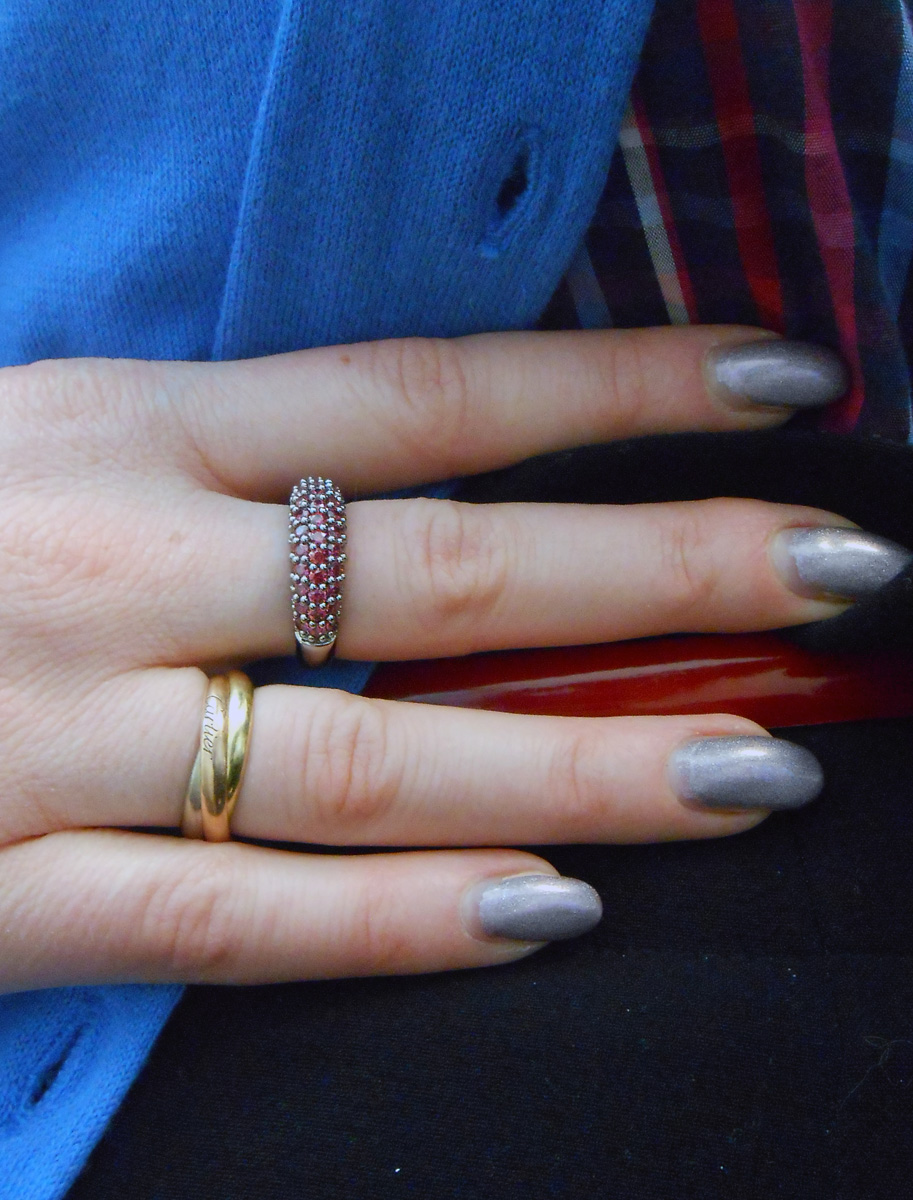 Thursday, May 23, 2013: work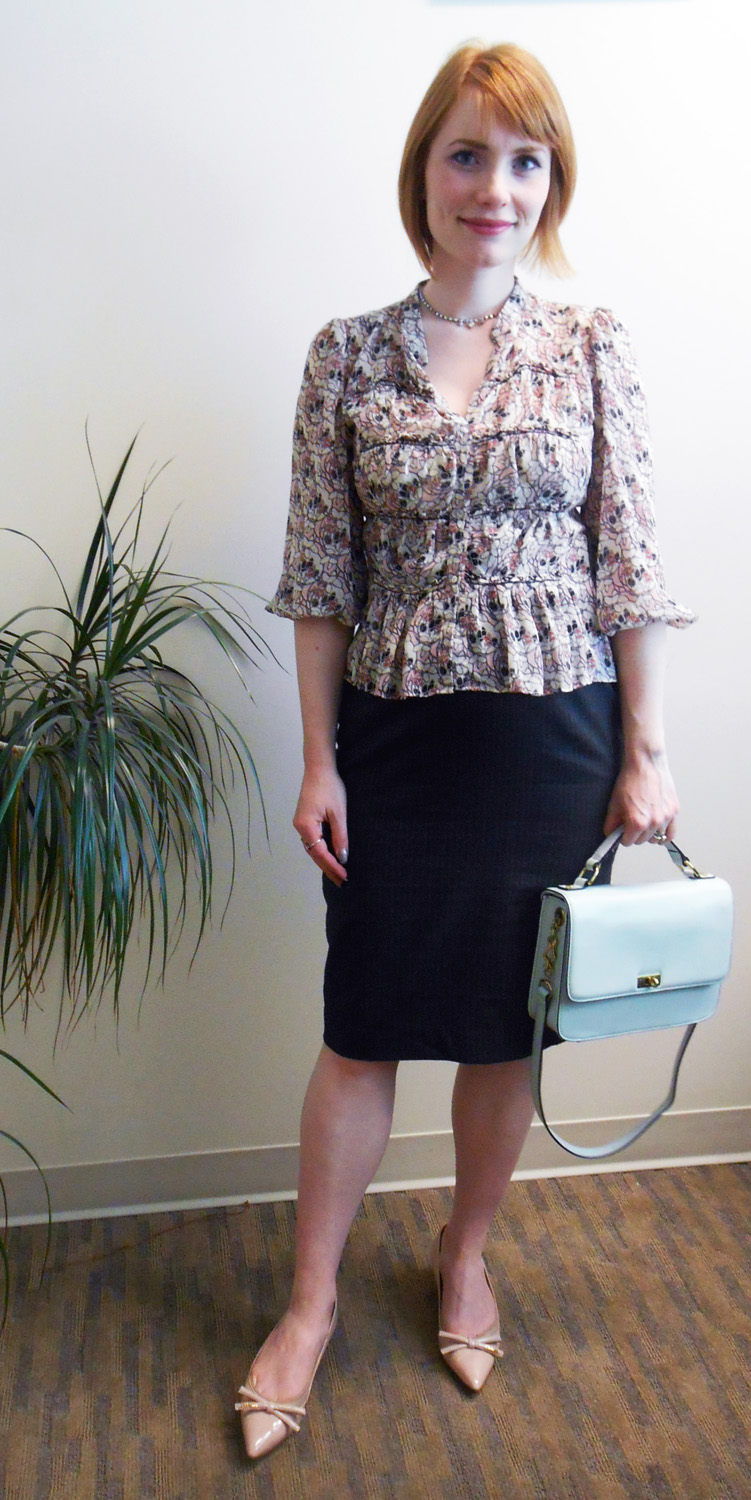 Still sick, still looking washed out – but at least I remembered the lipstick! Also … another day, another skirt send-off. I thought I would have a few more weeks to wear this high-waist one, but my bump begs to differ. It seemed fitting to wear it with this Max Studio blouse – another closet casualty. It's too short to wear any other way but tucked in (or over a high waisted skirt), and my tucking-in days are rapidly coming to an end … for now.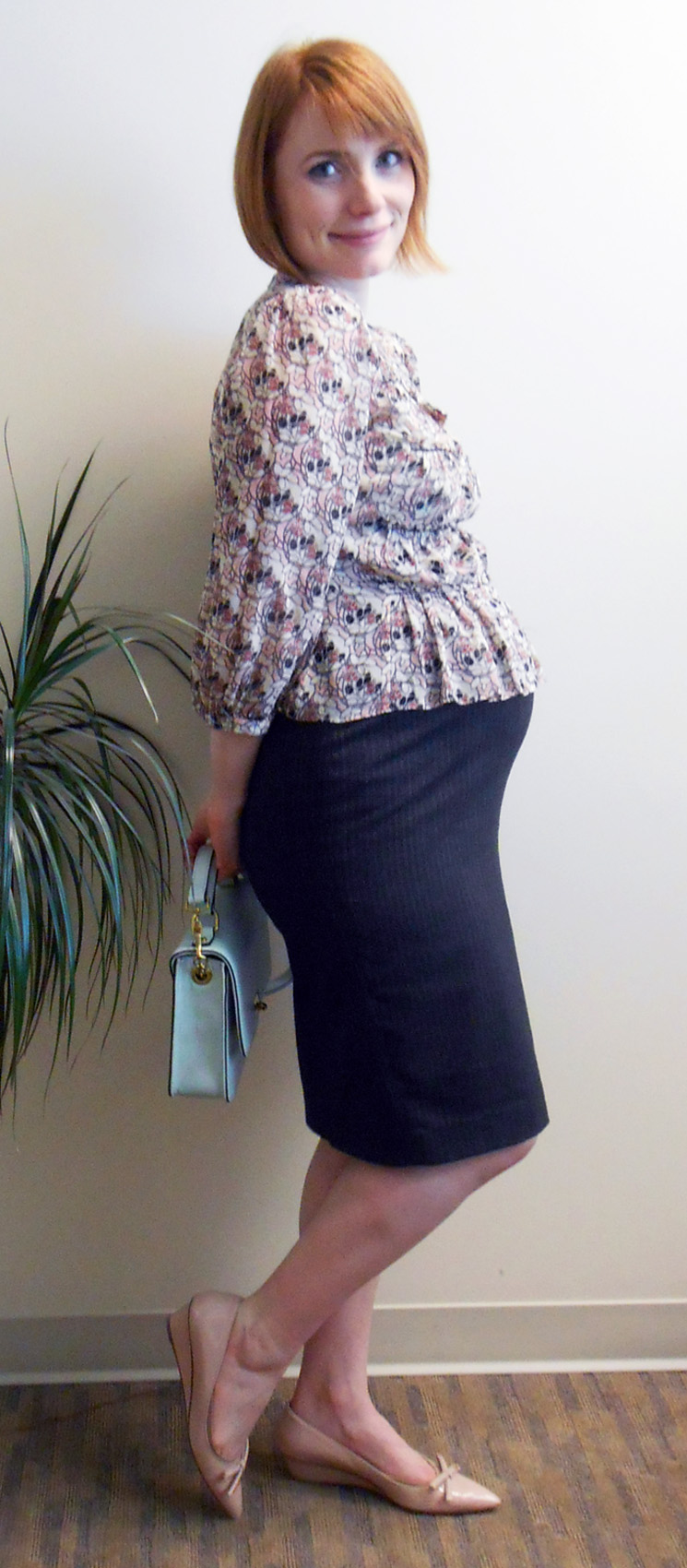 Friday, May 24, 2013: work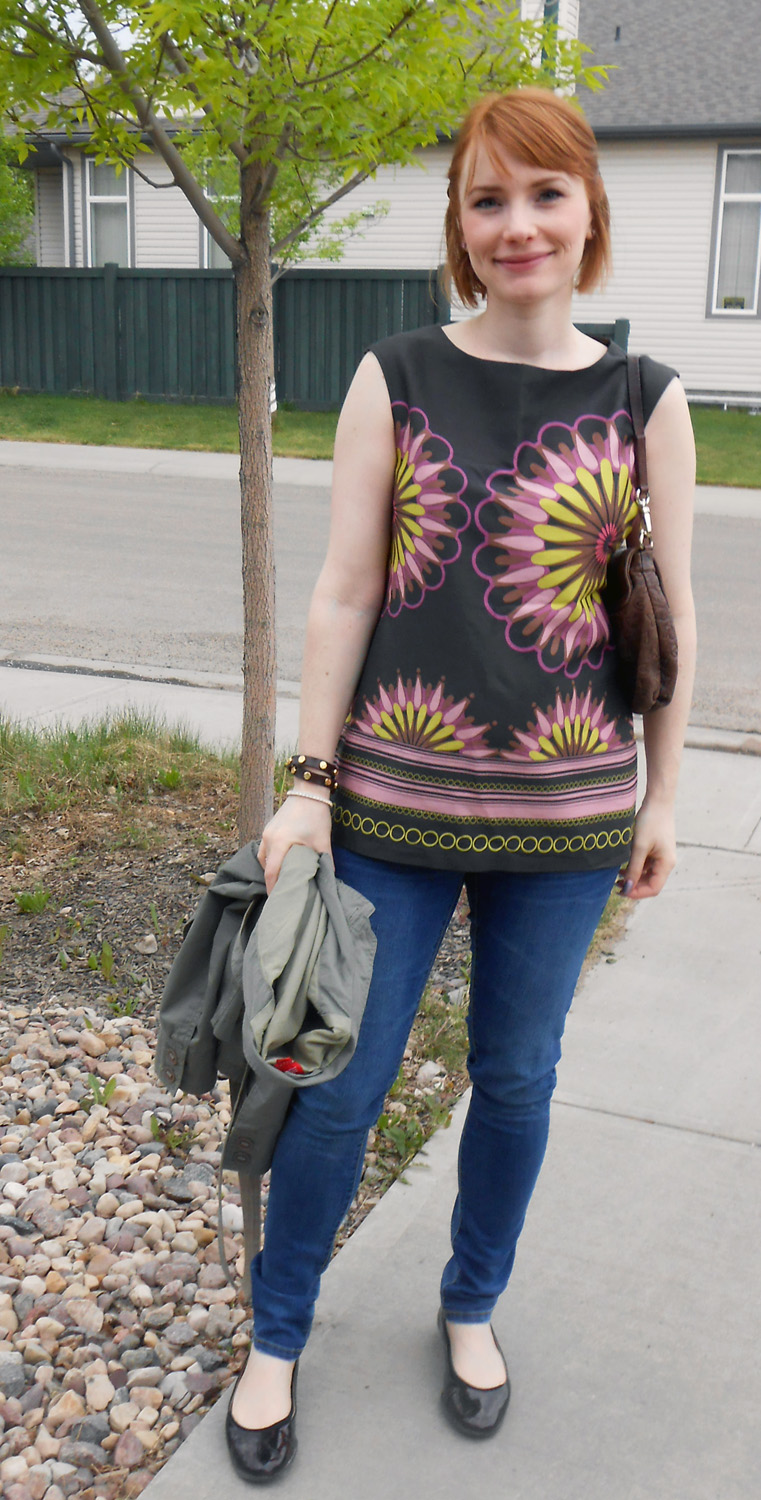 As my puffy face will attest, this was one nasty cold! It didn't help that the weather took a turn for the cold and dreary – and on a day when I decided to pull out a summer top! Digging through my old maternity wear, I came across this forgotten Tension top. I'm not going to lie: it's a bit shapeless. I'm not crazy about the silhouette, but I like the pattern, so it's acceptable for now. It's definitely moving into my purge pile come September.
Check back on Thursday for a simply mammoth post on my May shopping spree!