Chanel Taboo is the only polish released in May as part of Chanel's Collection Revélation. I have no idea whether this is a spring or summer collection, since Chanel has already released one of each this year. Not that it matters: Taboo is simply amazeballs (to borrow the word of one of my dear polish pals). It's definitely up there with Azure and Bel-Argus in my personal Top 10 favourite Chanel polishes.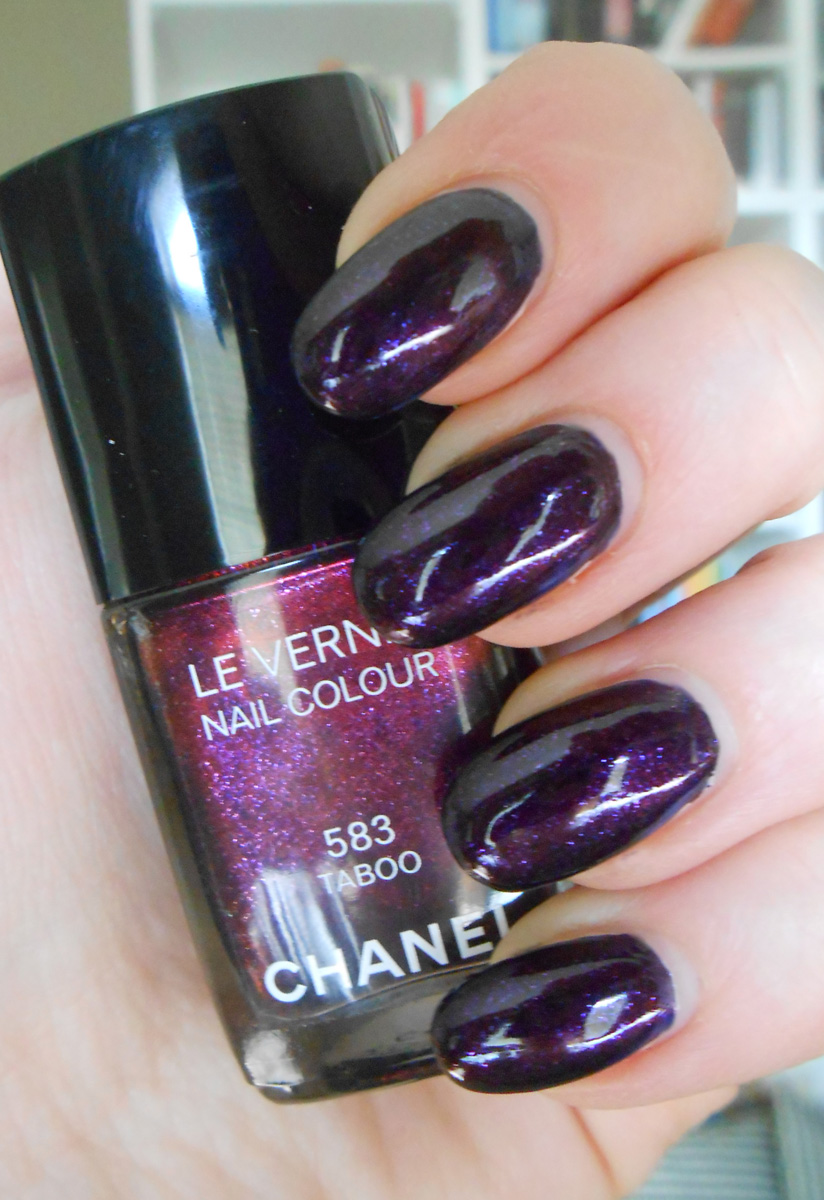 To call it a sparkly purple polish does Chanel Taboo an immense disservice, but let's start with that. It is a warm-toned purple packed with pink and purple micro-glitter, as well as reddish micro-shimmer, that makes your nails look like they are adorned with sparkly amethysts. Whew – how's that for a description?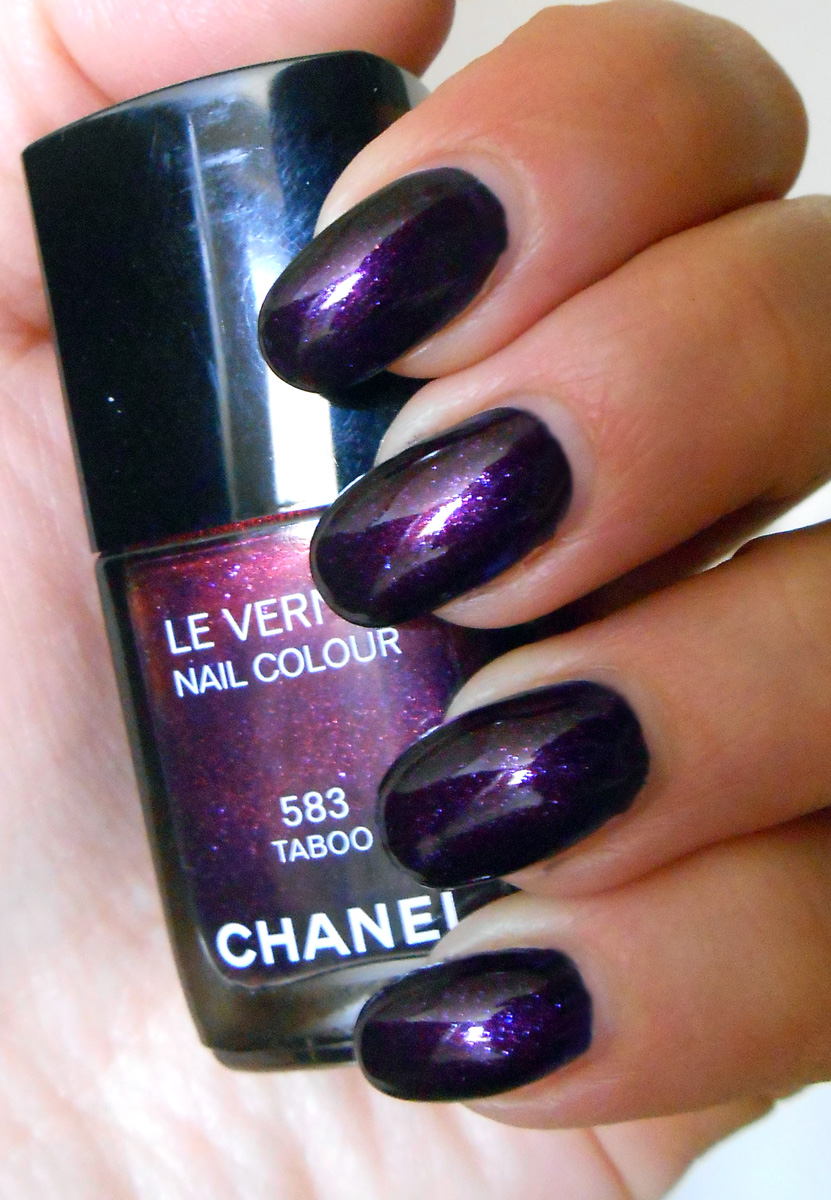 Application is flawless; there were no bald spots after one coat, and enough coverage that one could easily get away with no more. However, to get the full effect of Taboo, I recommend a second coat; it adds depth and richness to the colour.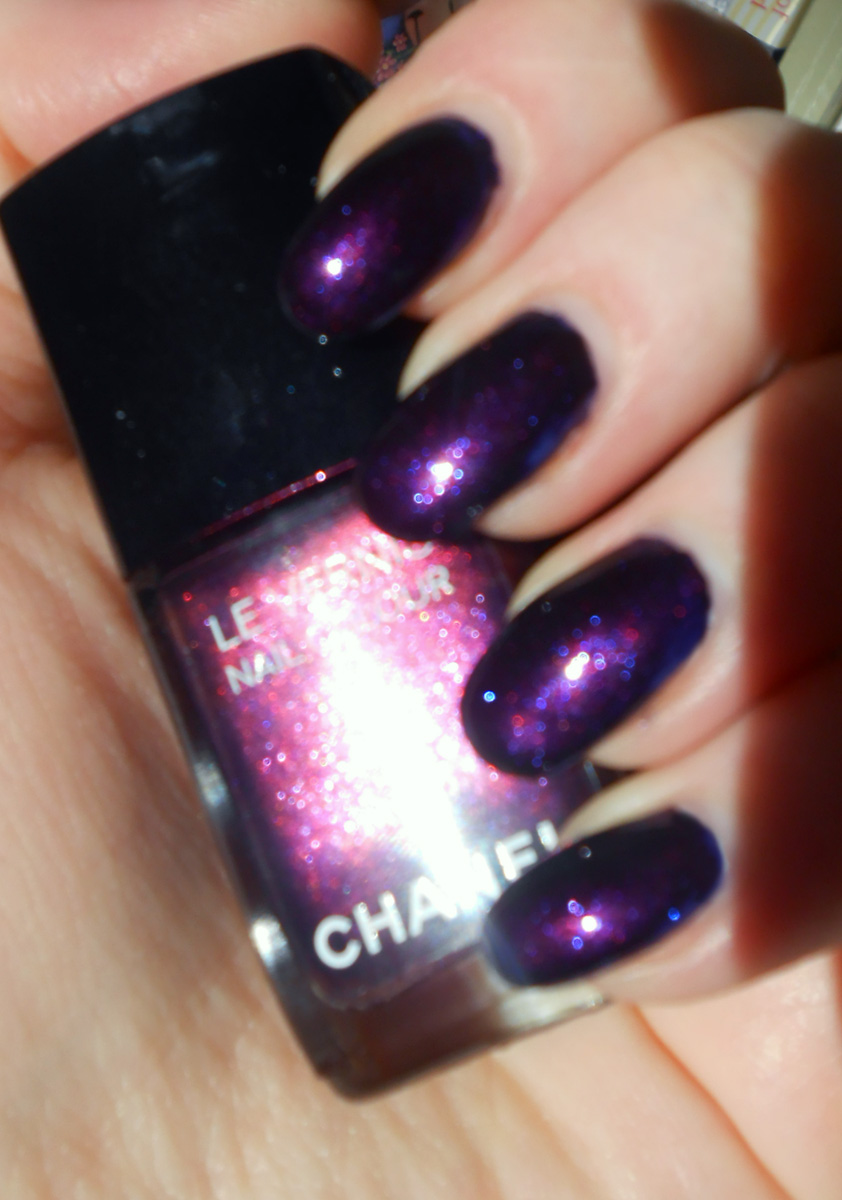 The finish is perfectly smooth, notwithstanding the glitter. Because it's hyper-pigmented, the polish does stain a bit on removal; although I don't have to worry about this (because of my gel nails), I would use a base coat with Taboo to protect against any nail bed staining as well.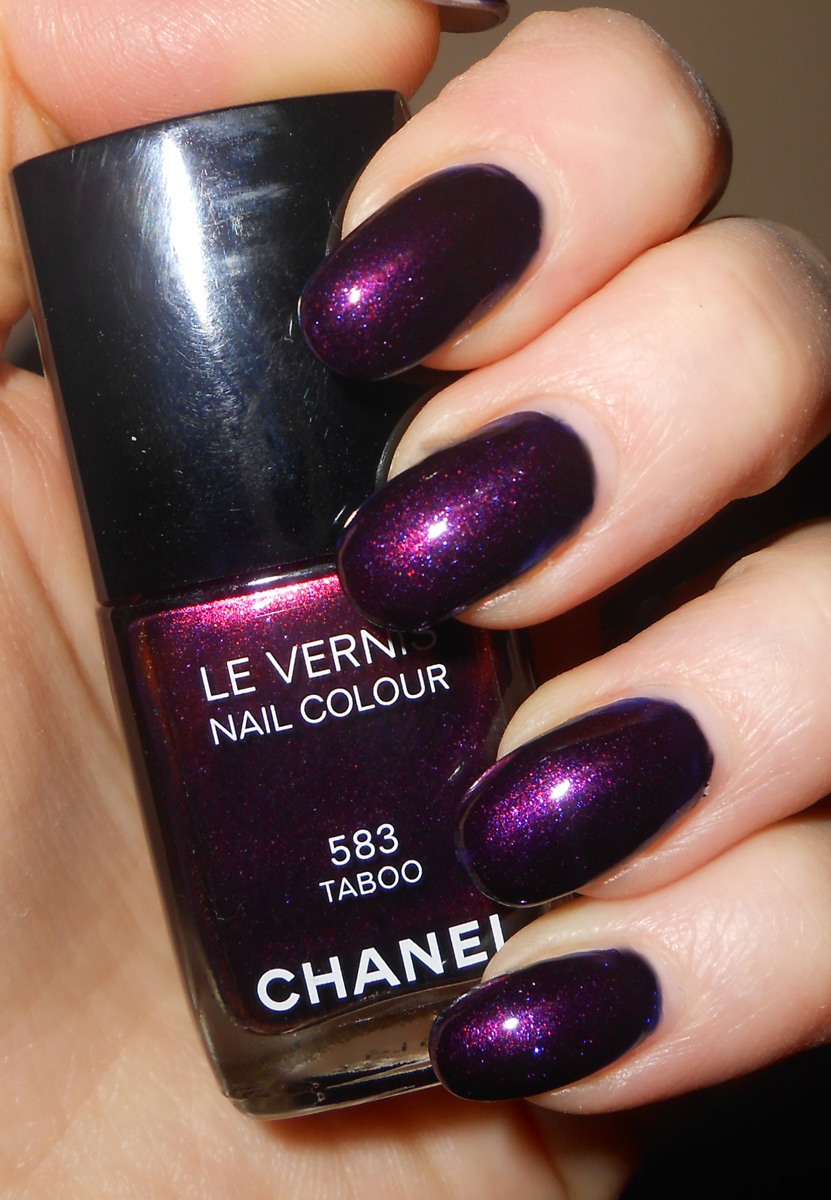 For my inspired outfit, I wanted to pick something that would serve as a show-case for Taboo. I love purple-yellow combos but, unfortunately, I don't have a ton of yellow in my wardrobe; even more tragically, my wardrobe is more limited now than ever. The closest thing I could find (and still fit) was this Taylor dress  from Winners.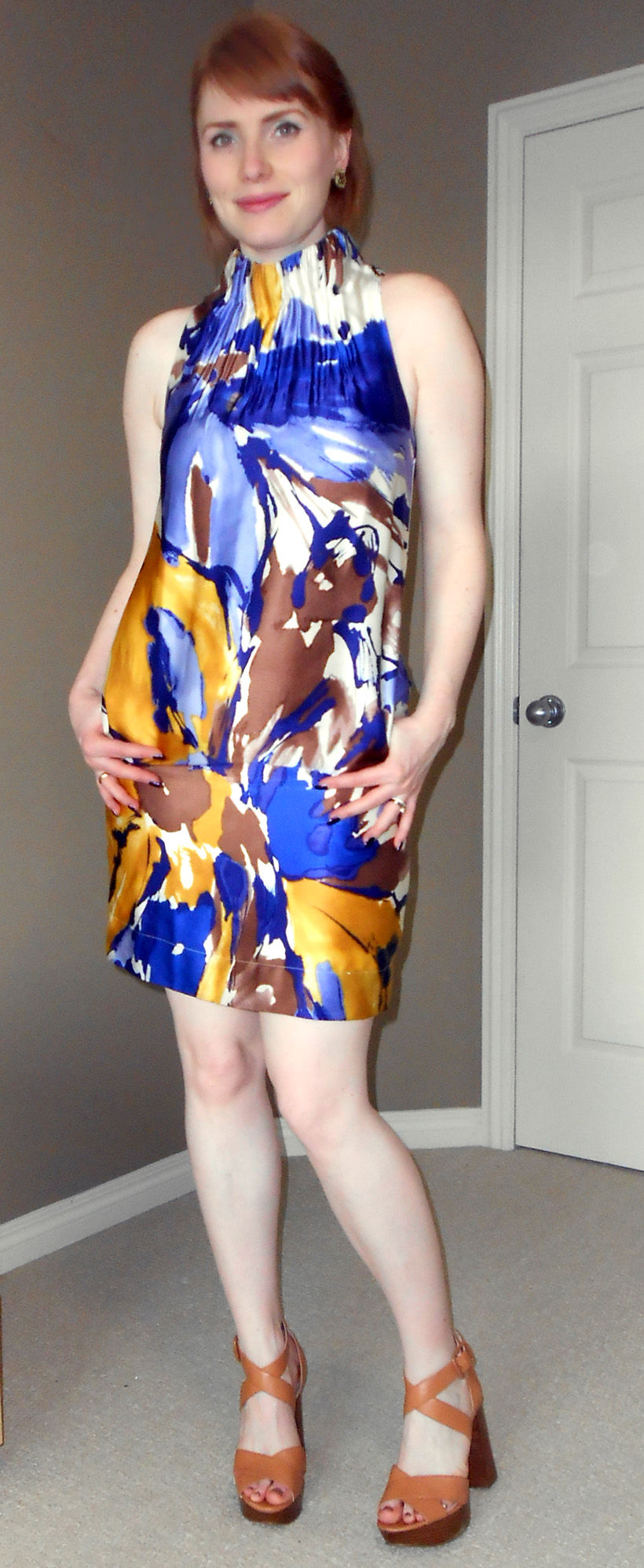 [The photos were taken more than a month ago, in case you're wondering about the disappearing bump act.]
I think this is actually a fun maternity outfit. The silhouette of the dress is sack-like (which is why I normally always wear it belted) but it kinda works with my current shape. The print and short hemline make it less dowdy than it would otherwise be; paired with sky-high heels, it's actually – dare I say it? – rather sexy. A pregnant woman dressing to look (and feel) sexy? Call it a challenge to an old, ahem, social taboo.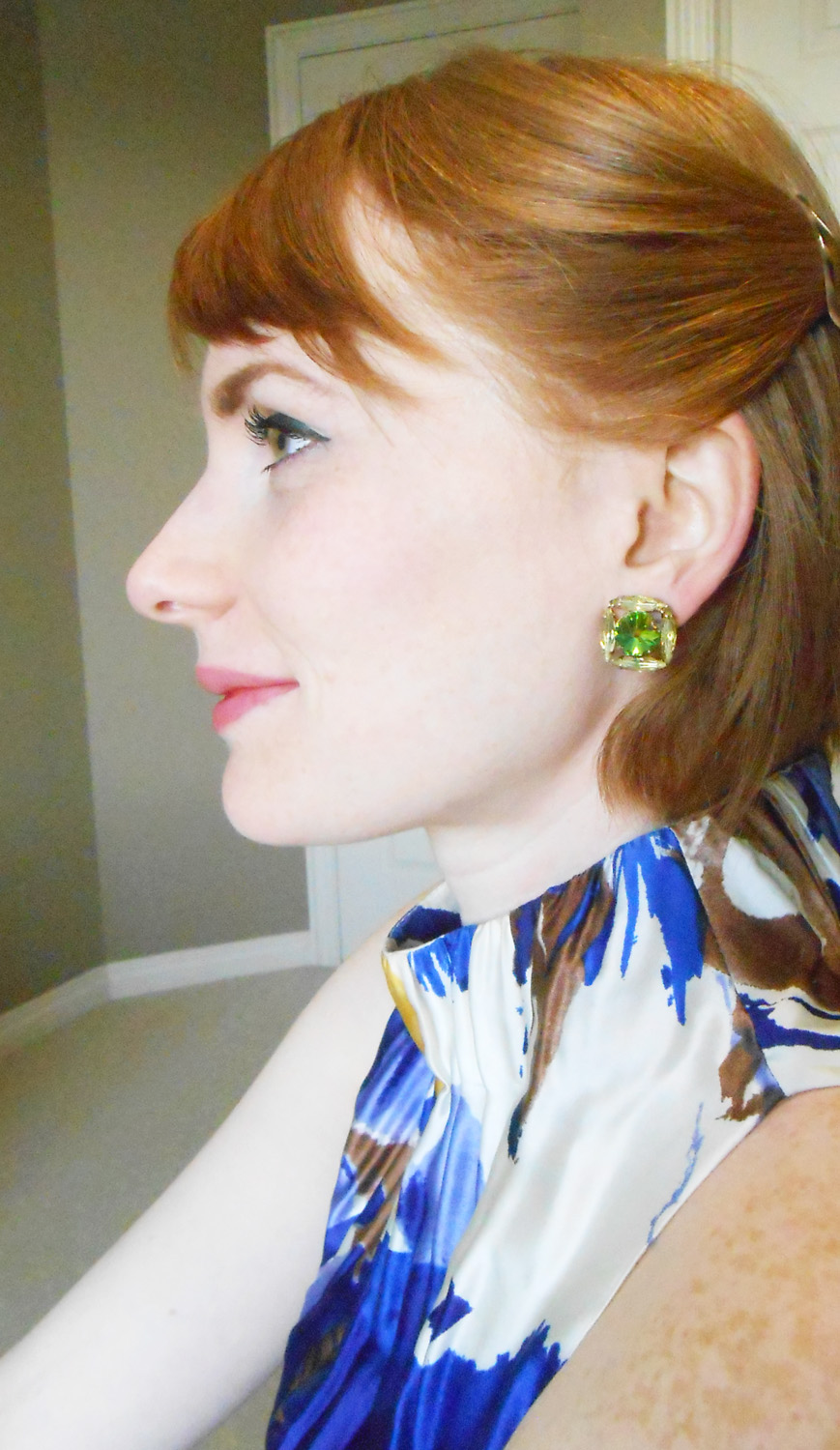 Of course, this is not really office-appropriate wear, but it's great for a summer night out.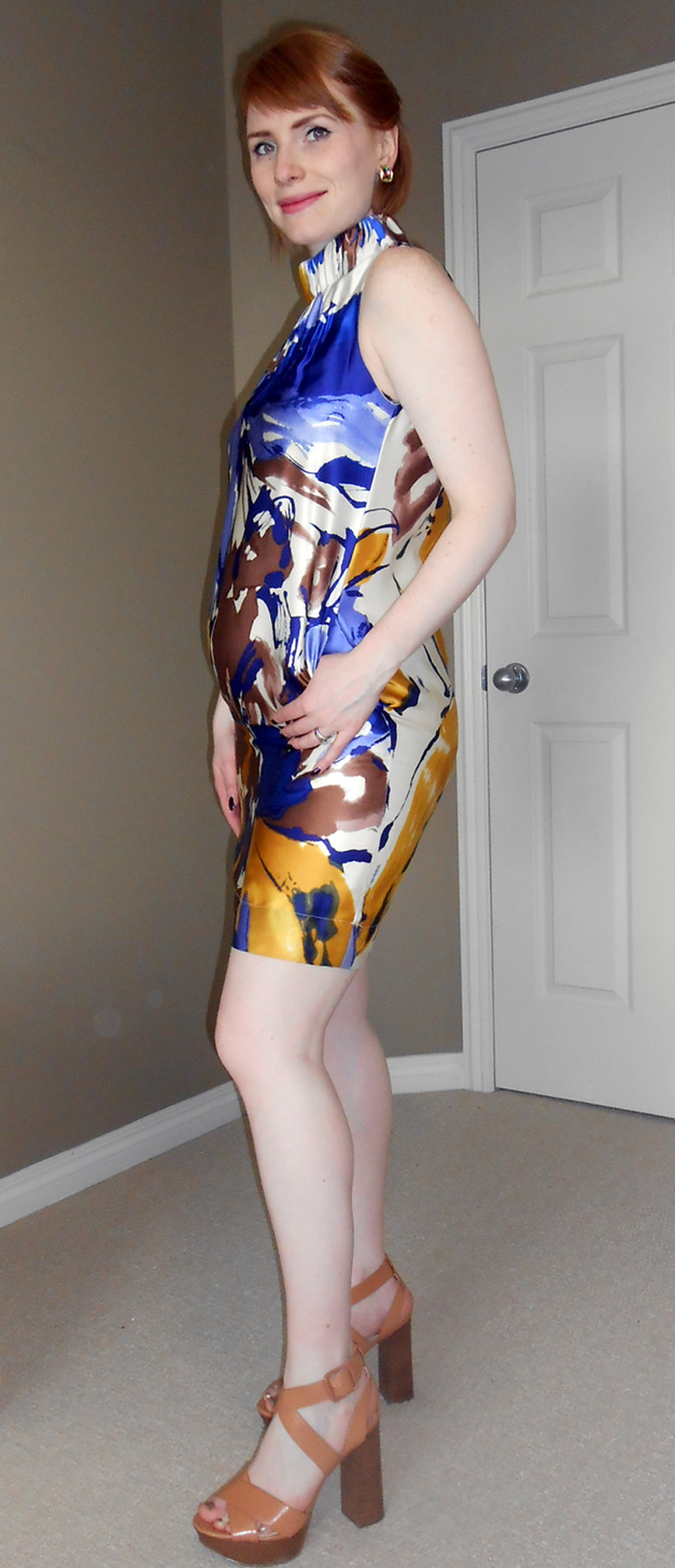 What do you think of Chanel Taboo?