Sunday, May 26, 2013: visiting the grandparents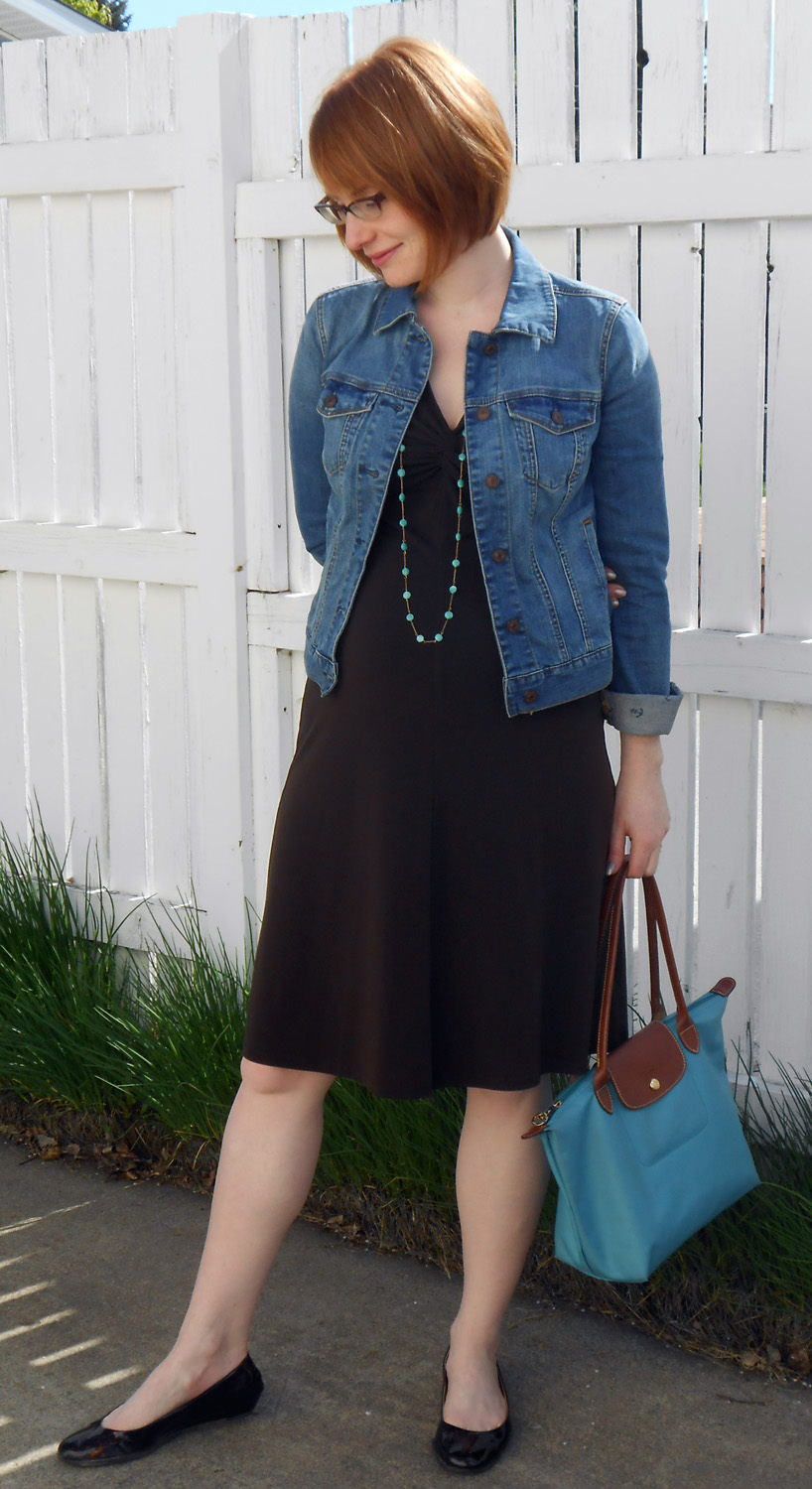 Luka and I went to visit the grandparents, while dad worked on getting Luka's "big boy" bedroom set up. This combo – dress and jean jacket – is quickly becoming my go-to weekend wear. So easy, so comfortable.
Monday, May 27, 2013: work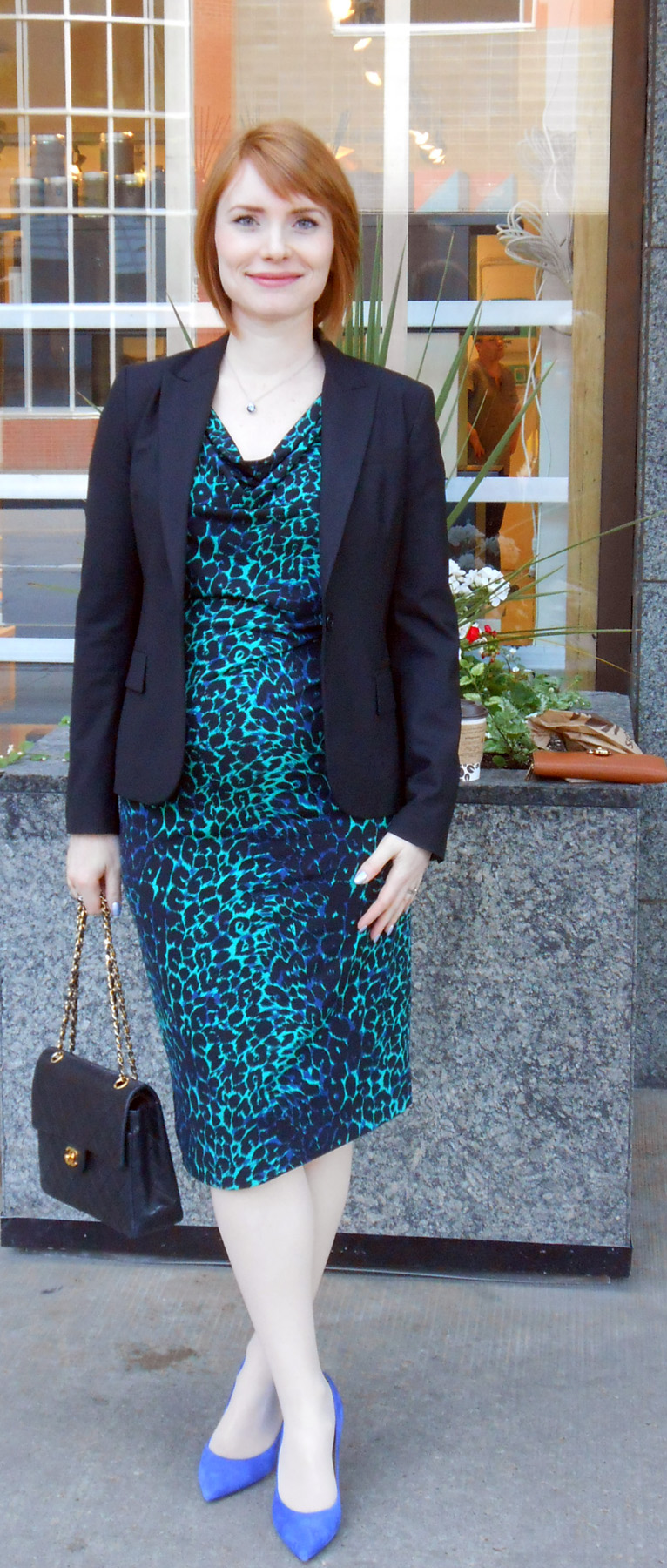 This is one of my new maternity "muumuus", dressed up for the office. It's not technically a muumuu, insofar as it's form-fitting rather than tent-like, but I call it that because it's basically shapeless – the cut follows your own silhouette, for better or worse. I think these types of dresses look best women who either (a) have abs of steel; or (b) are pregnant. The print here is a bit wild but it's "tamed" by a couple of things: (1) the longer length; and (2) the higher neckline. Also the more sombre black blazer.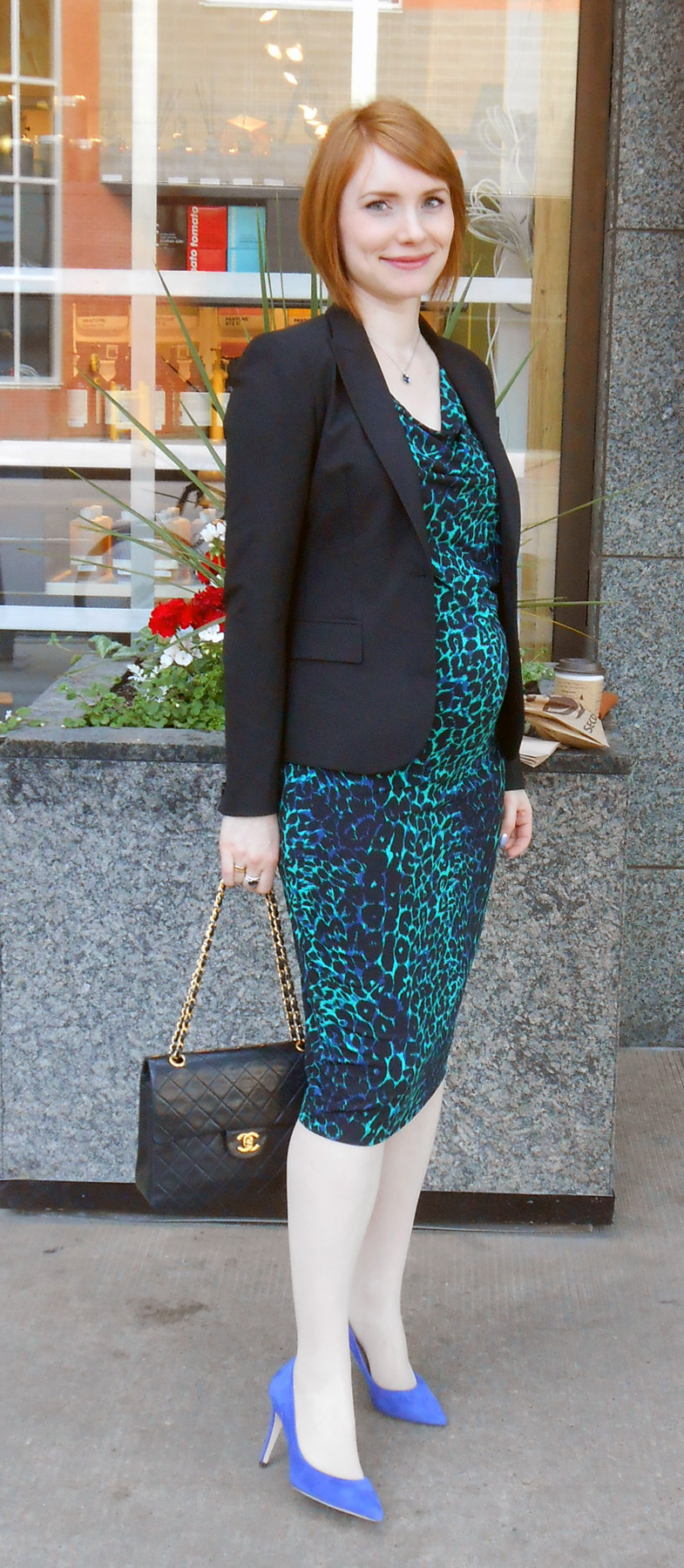 I was initially planning to wear black pumps, but the overall effect was a little too much for daytime. The bright J. Crew Everly pumps were a perfect balance to the black blazer; next time I wear this dress, I think I will try reversing the colour polarity (black shoes, colourful topper).
An aside on the Everly pumps: I love how they look, even though they are not the most comfortable shoes, especially now. It's to be expected. The unexpected thing is … they squeak. I'm not sure if it was a function of wearing nylons (or the particular brand/type of nylon), or the lining of the shoe itself, but there was definite squeaking with every step.
Tuesday, May 28, 2013: work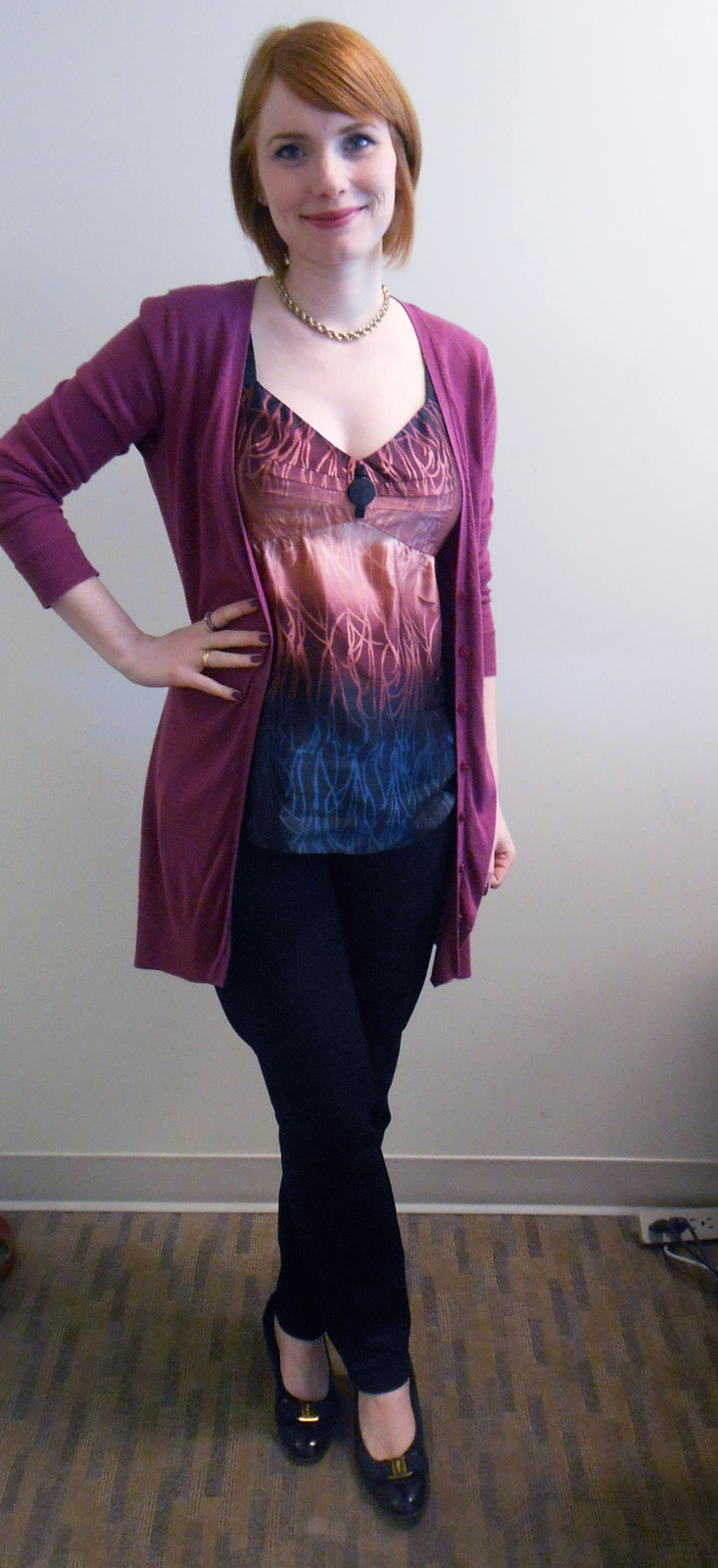 I am semi-seriously debating making Tuesday my official "pants day". This time, I decided to dress up an empire-waist camisole with a cardigan in a complementary colour; not ground-breaking but still fun. Hey, it could be worse, right? I definitely like these Liz Lange for Target pants better than my old pair of maternity dress pants.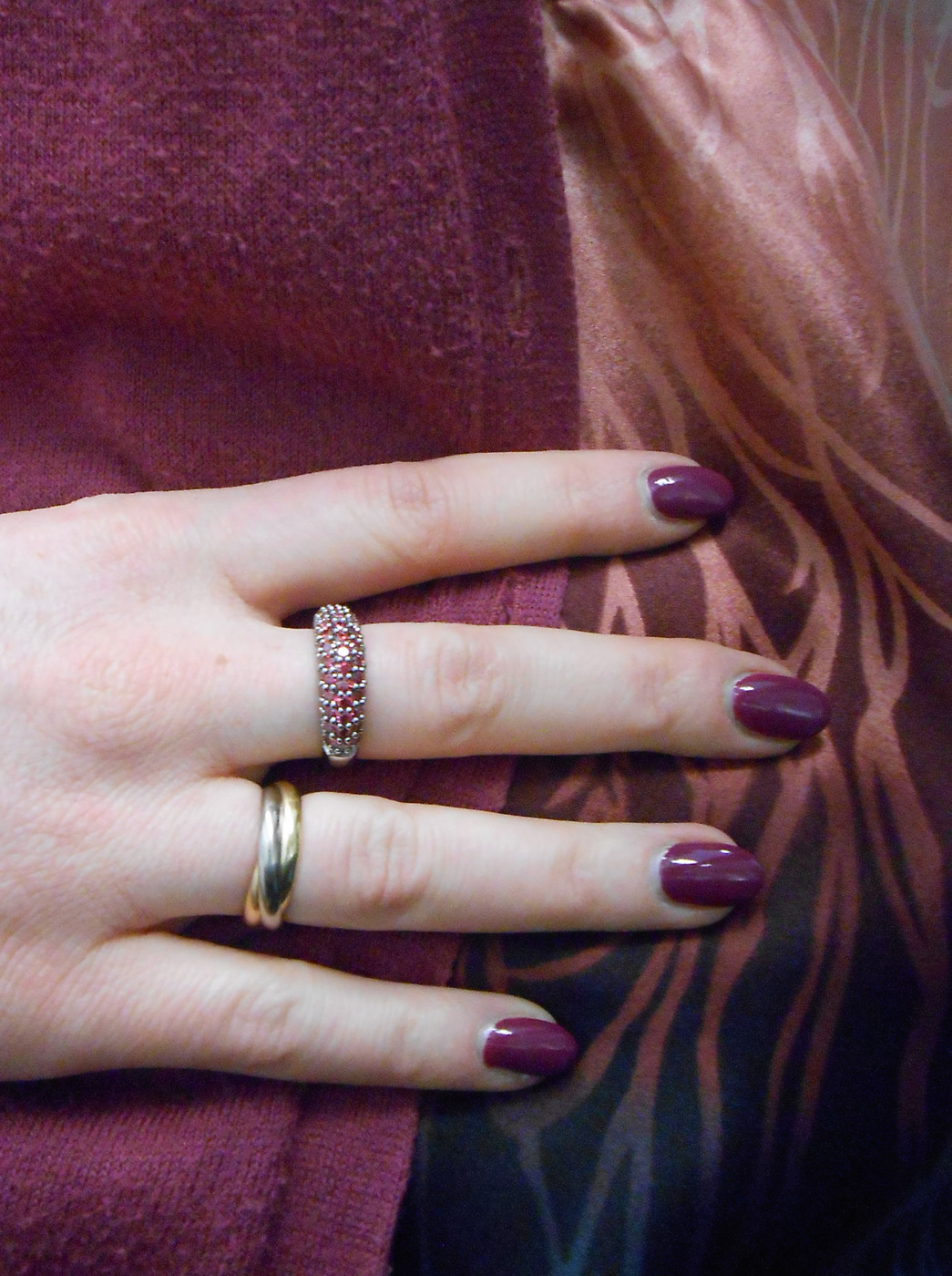 Wednesday, May 29, 2013: work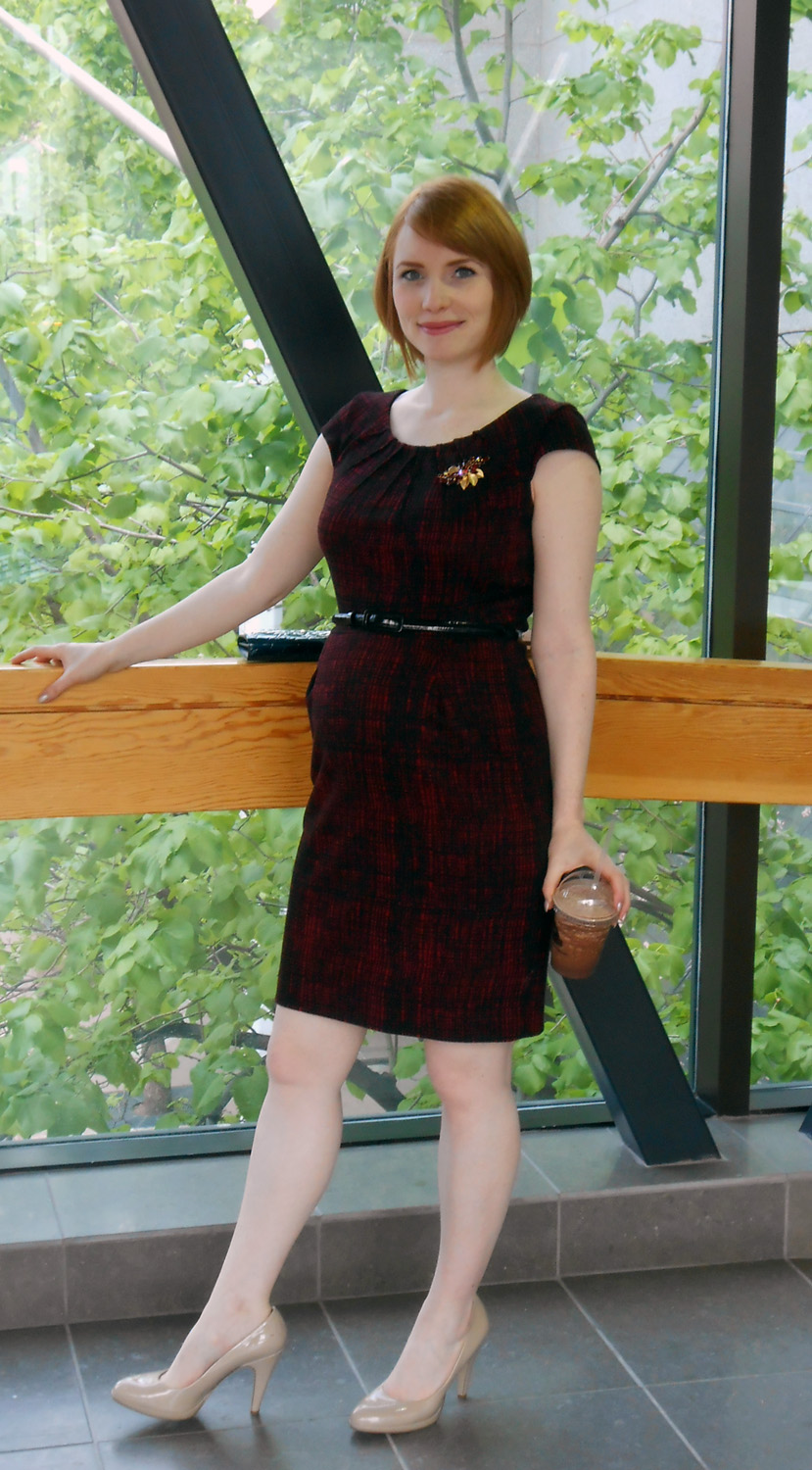 I managed to squeeze into this dress (literally) one more time, and I'm pretty happy about it because it's one of my faves. Instead of black or red accessories, I decided to try for something more outside-the-box: nude heels and a vintage brooch.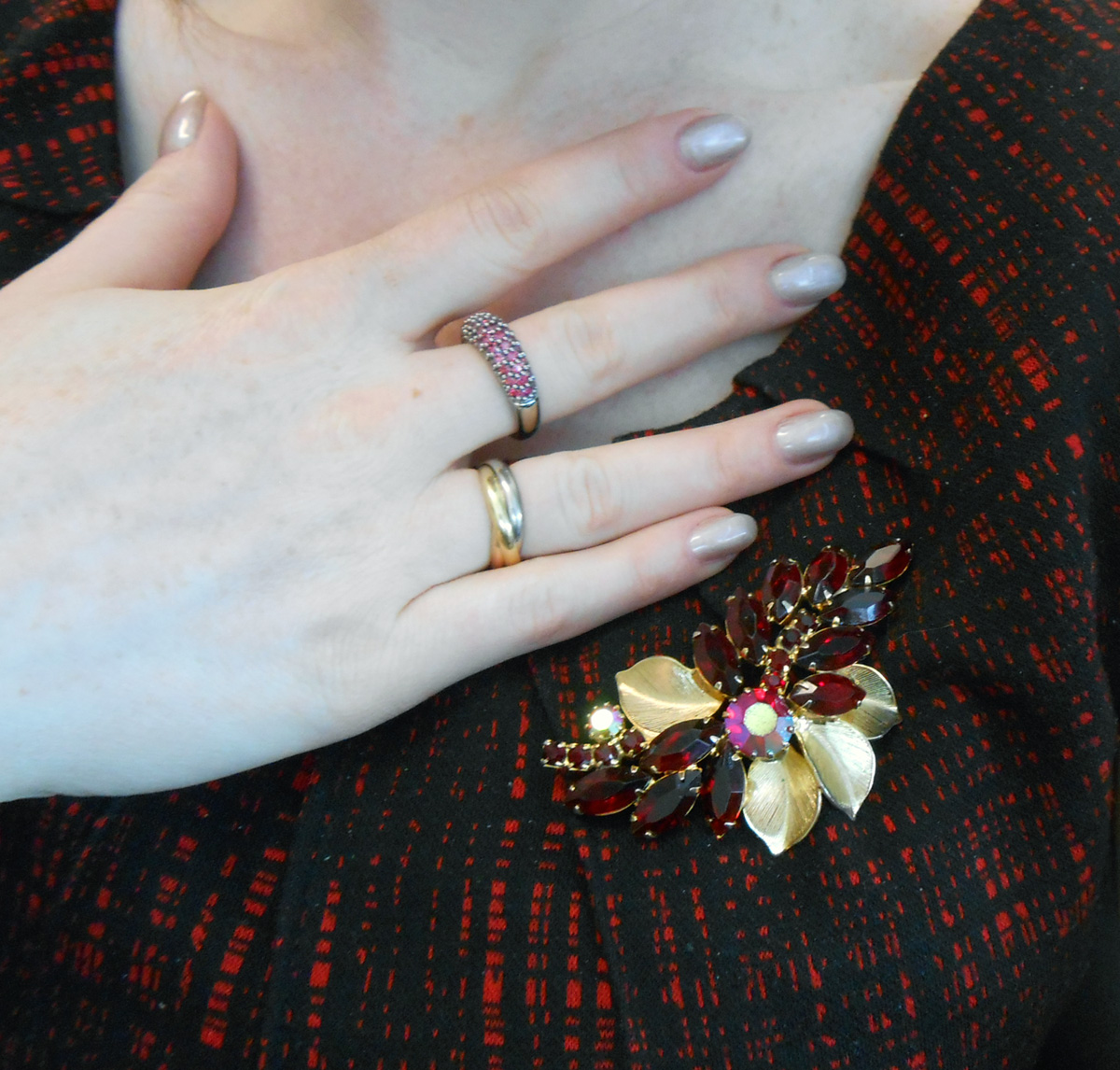 Thursday, May 30m 2913: work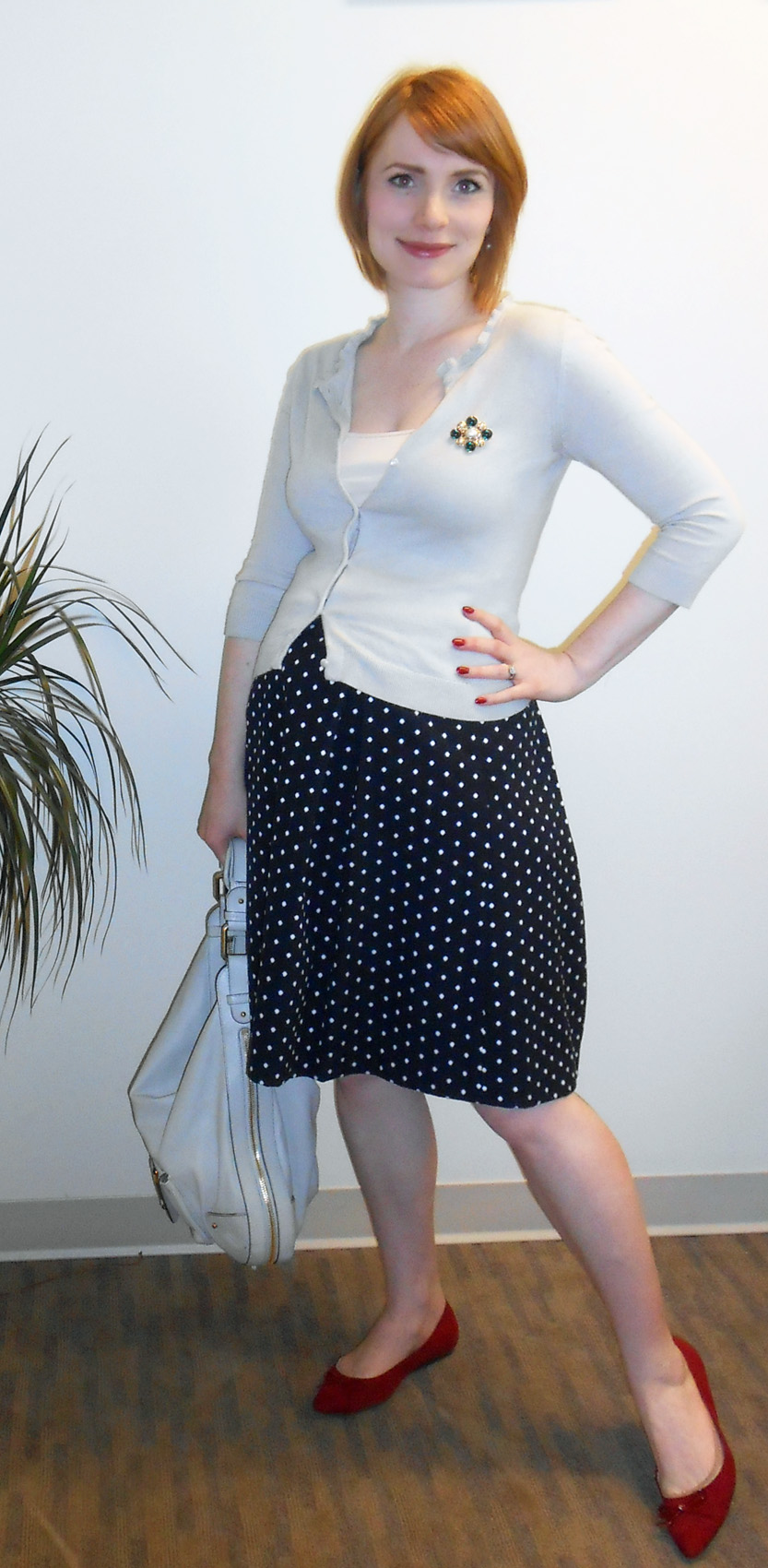 This is – sniff! – the last skirt that still fits. Navy, cream, and polka dots: classic neutrals perked up with a happy print. And red accents, because red goes with everything.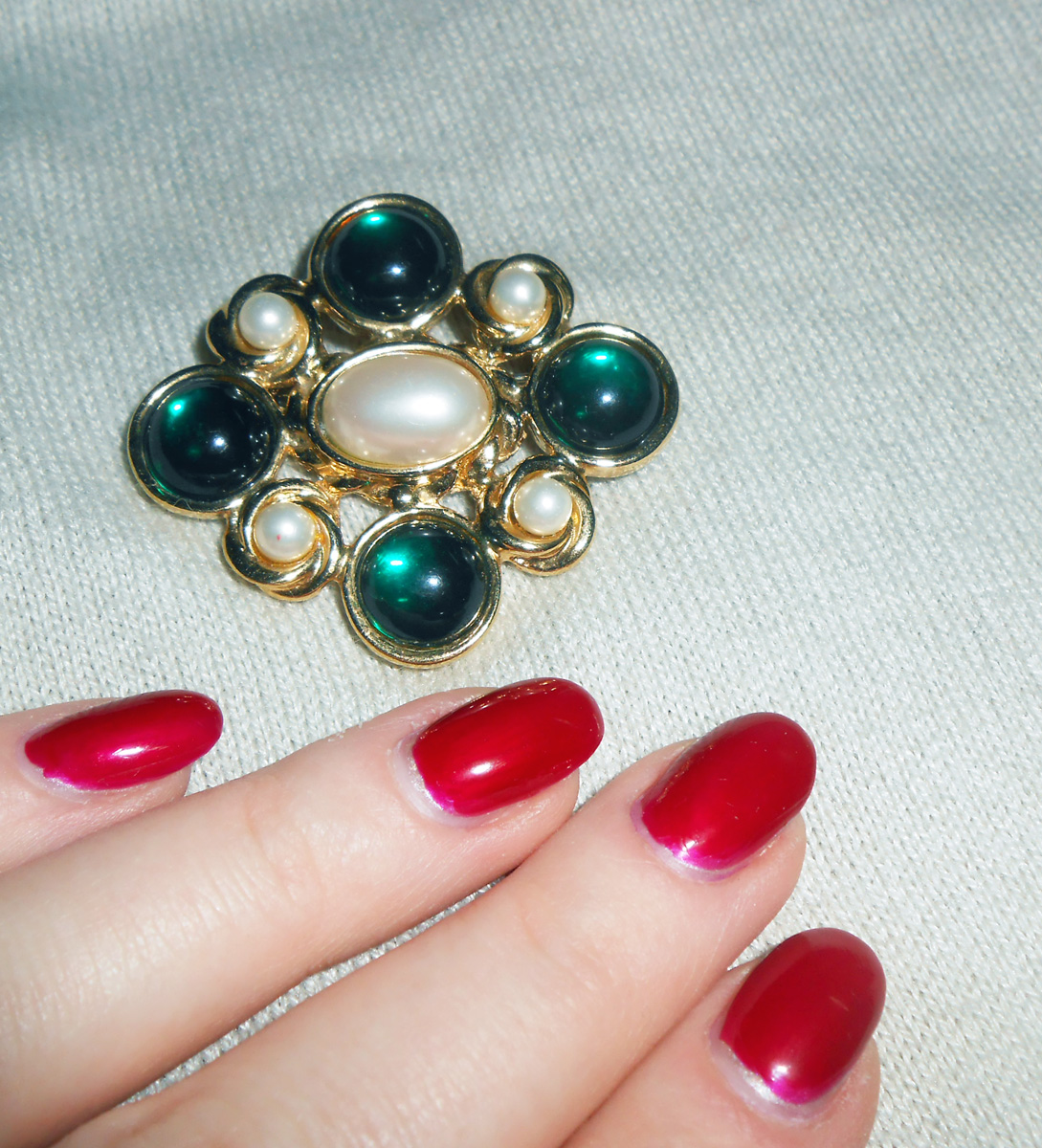 Friday, June 1, 2013: work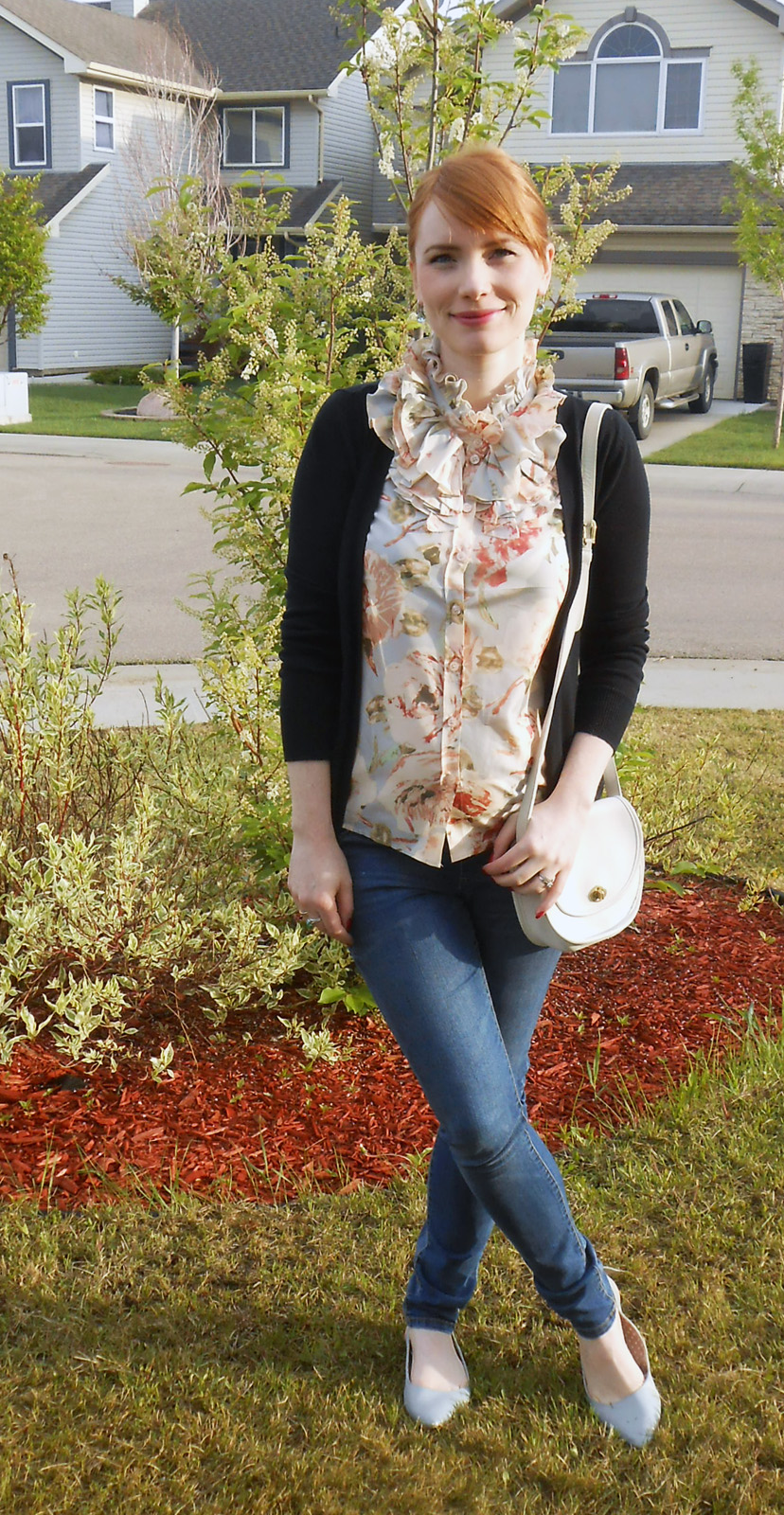 A typical "casual Friday" ensemble: jeans, colourful top, office-appropriate blazer cardigan (changed my mind). Once  got to work, I realized the blouse is now too small/tight across the chest. I haaaate when that happens. Oh well, one more (temporary) farewell.   On an unrelated note, I am so happy that my hair is finally growing out enough to pull back; I am hoping that by the end of the summer, it will be long enough to try a new 'do. Any guesses what I'm thinking about?