Saturday, June 1, 2013: shopping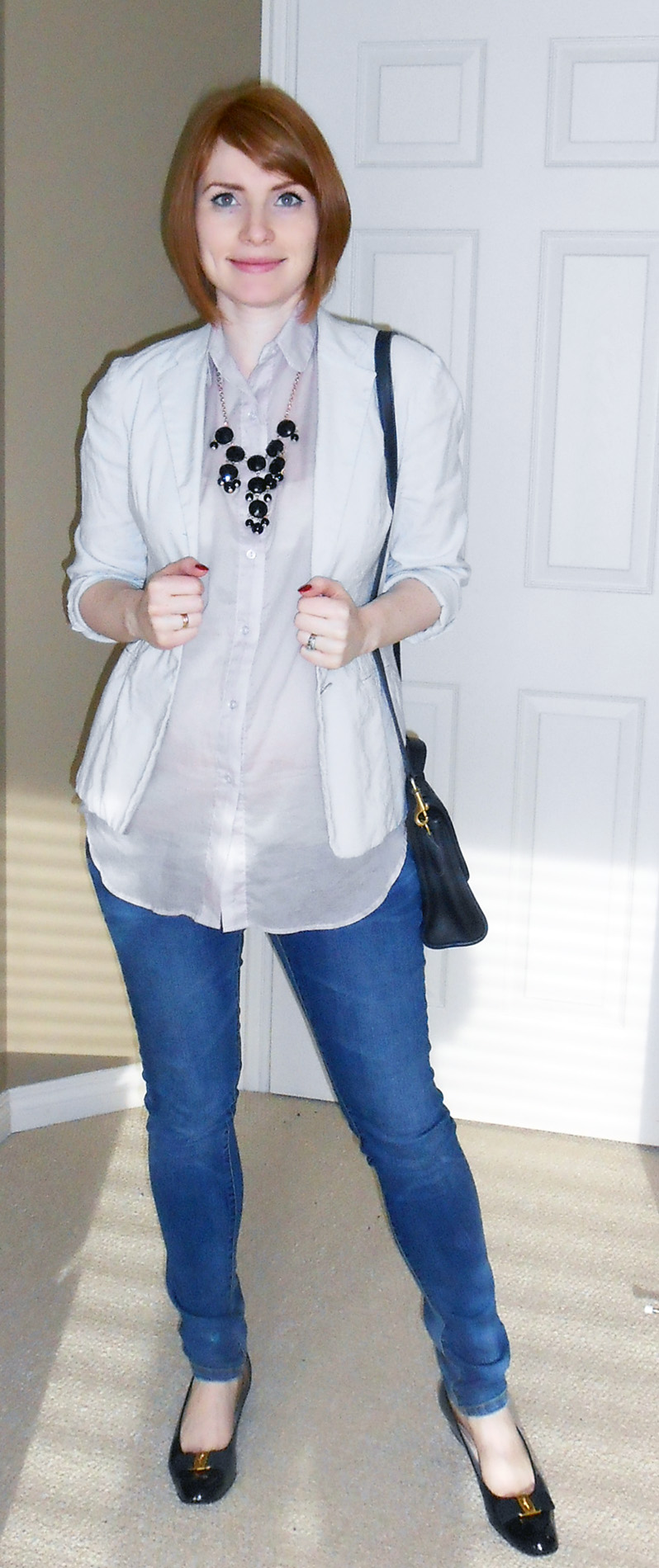 We have been hard at work on decorating Luka's new bedroom, and ended up doing a lot of running around at various baby/kids' stores. The "holy grail" this time? Magnetic letters and numbers – you wouldn't think they would be hard to find, but they are. Our efforts paid off though, because Luka adores his new set, and is starting to learn both his ABCs and numbers.
This outfit is a little dressy for weekend errands, but I felt the need to up my game for a change. Recently, I dug out this linen Ralph Lauren blazer from the back of my closet, and decided it was time to evaluate whether to keep it or purge it. The only way to do that: try it out. The verdit: not sure yet. To be continued …
Monday, June 3, 2013: work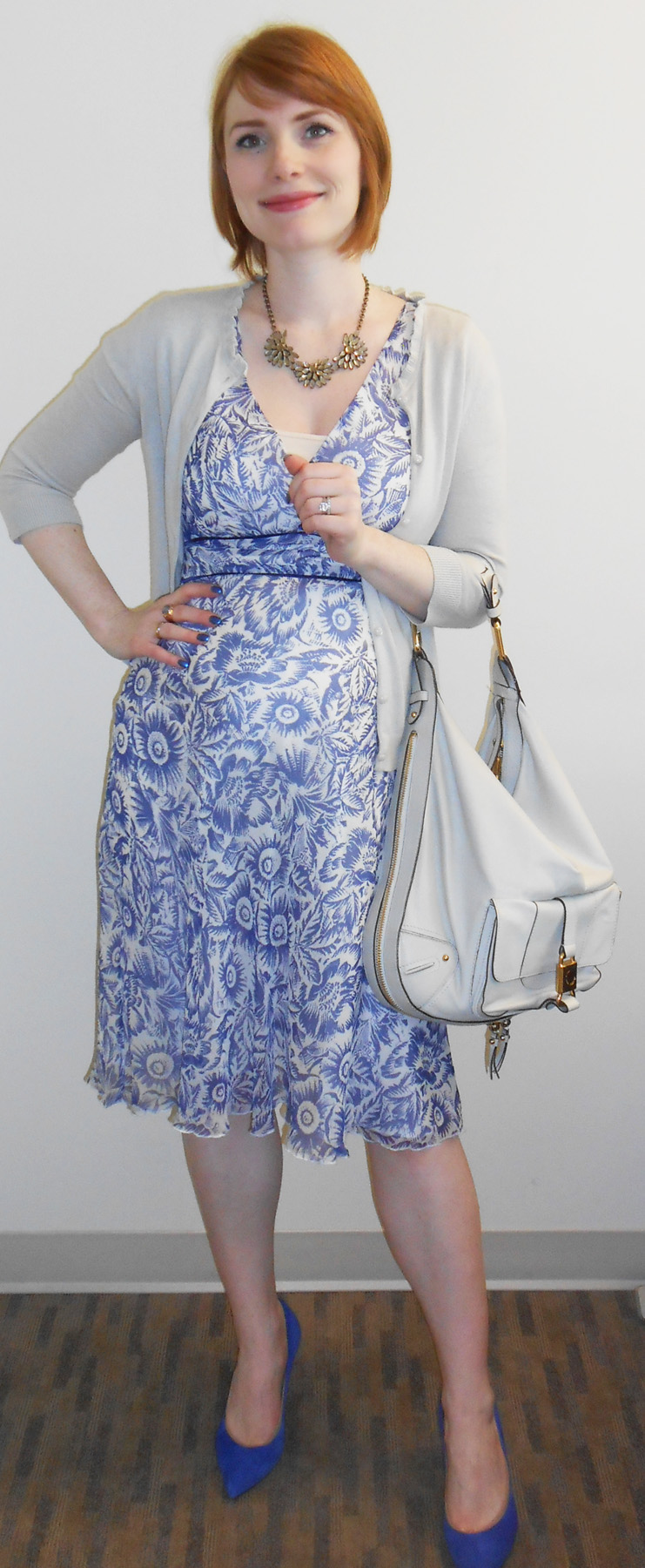 This is a slightly different take on a previous outfit. The longer the Remix Challenge goes on, the more this is becoming the norm – especially as I do try to keep my new consumption fairly minimal, and my wardrobe shrinks as my waistline expands. Still, for most of us (and the general non-blogging population), this represents the norm: trying to find new and fun ways to wear the same old, same old.
This time, I wanted to avoid black accessories (shoes, jacket, etc.) because it would feel too somber with such a summery dress. Luckily, my blue J. Crew Everly pumps work perfectly with the colour of the dress pattern. They are not actually the same – the dress leans more purple/navy blue than cobalt, but the eye is tricked into seeing them as being closer than they are.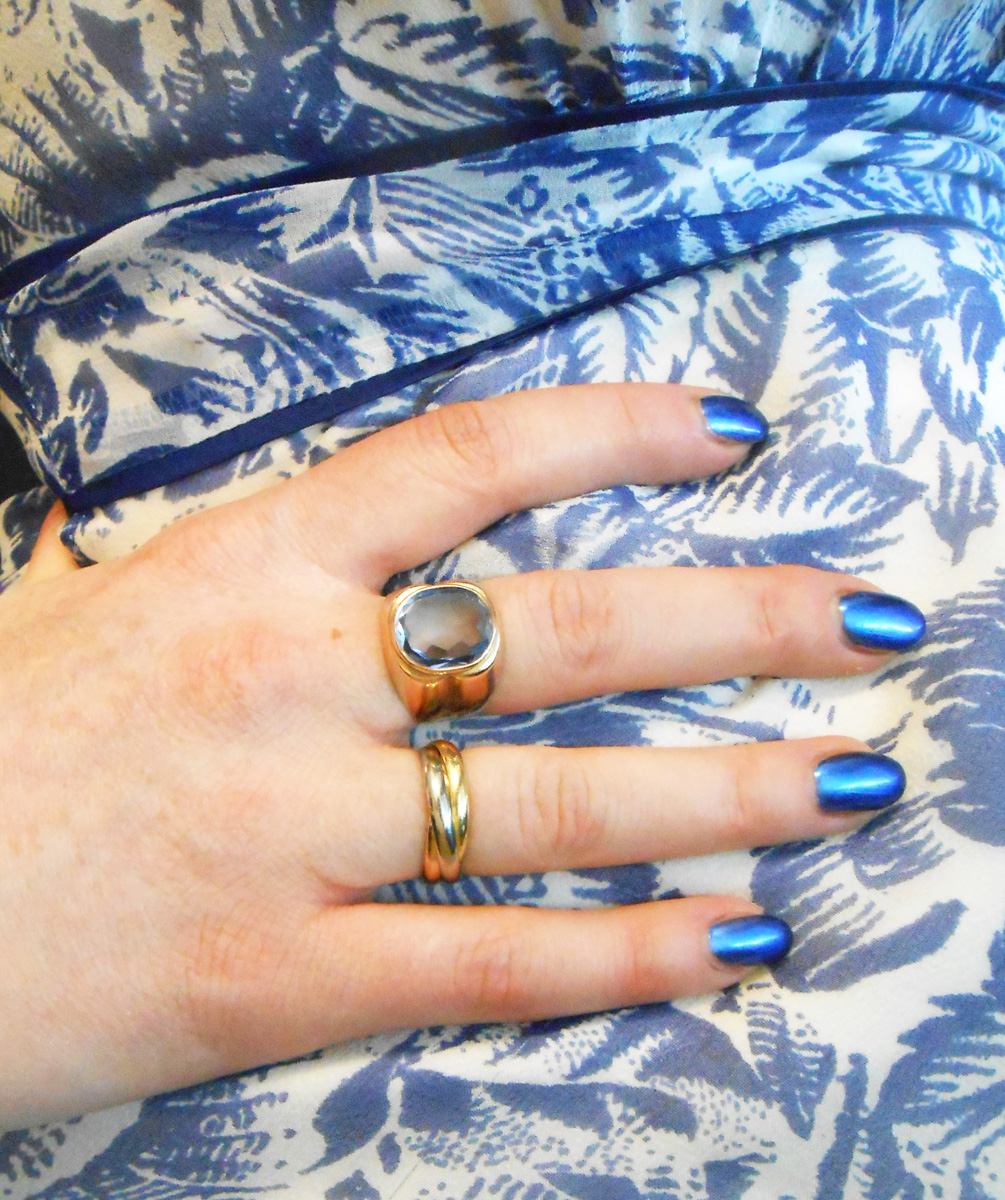 Instead of a black bag, I went with a cream one; cream bags are under-appreciated, I find. They accessorize very well, and are a great neutral alternative to black. Depending on the leather/material, they are not any harder to care for or keep clean than other colours. I would recommend staying away from patent leather or suede/nubuck, or anything else that scuffs easily; personally, I have never had any problems with staining or colour transfer on my Marc Jacobs hobo bag, which is made out of fairly sturdy (but not stiff) calf leather.
Tuesday, June 4, 2013: work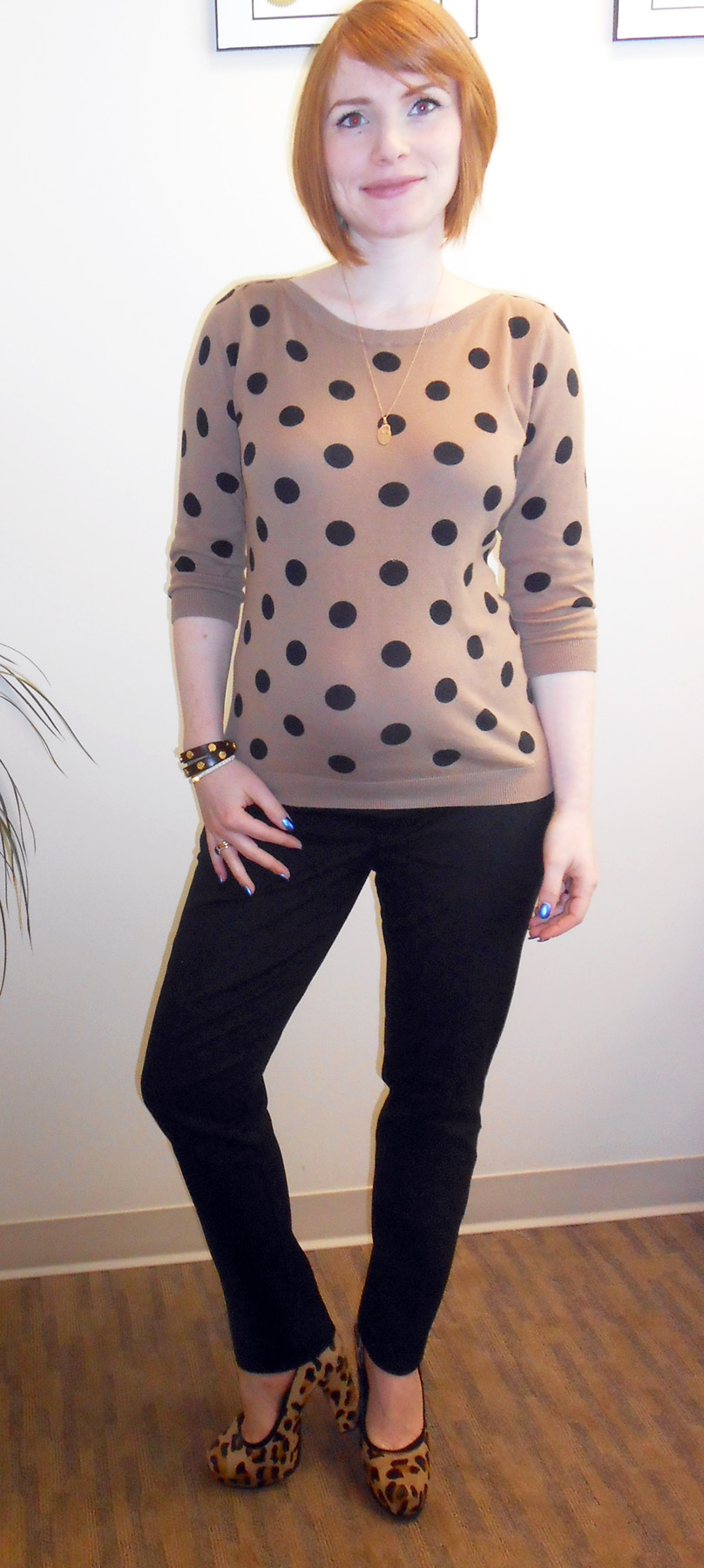 Another new take on a previous outfit; and by "new", I mean that the pants and shoes are new. I love mixing this polka dot pattern with leopard print (separate by a solid neutral, in this case the black pants) – it's about as adventurous as I feel I can push it at the office.
On the downside, I am experiencing a lot more swelling with this pregnancy, which means that these shoes are now officially too small and too tight. Because they are a cheaper/disposable pair (ahem, Steve Madden) and not made out of leather, they have very little give; I think this explains why I am having so much more trouble with them than with any of my other pairs of shoes. I am planning to send them to consignment, and focus on finding a better quality pair of leopard print shoes.
Wednesday, June 5, 2013: work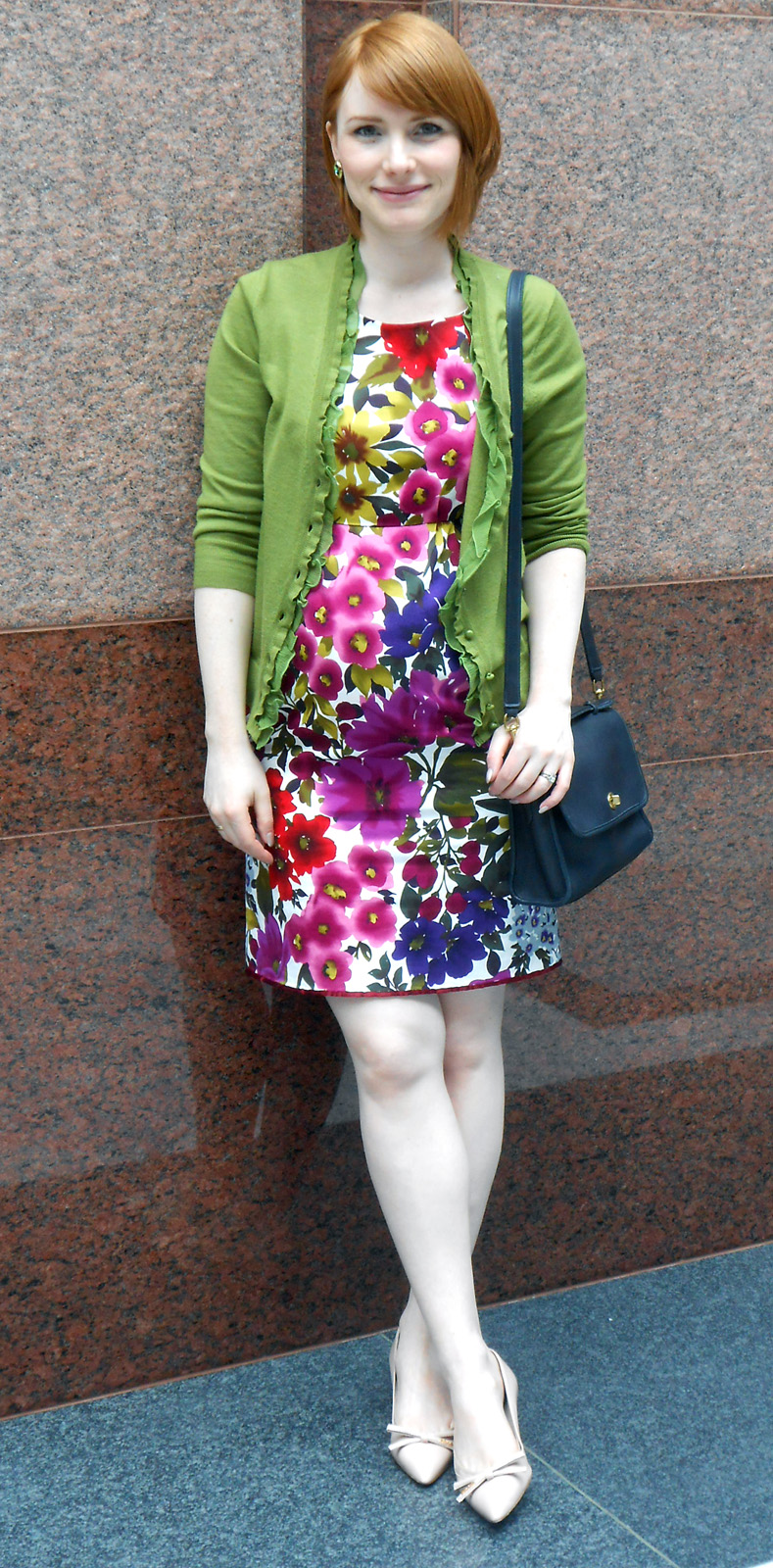 I got this dress from my mom, who didn't like wearing it anymore. I also rarely wore it, except during my last pregnancy; the fit is a bit weird on my body type, resulting in a belly pouch – perfect for maternity wear, not so perfect for anything else. Needless to say, I really like the floral print … but this is still going into my purge pile come September.
Thursday, June 6, 2013: work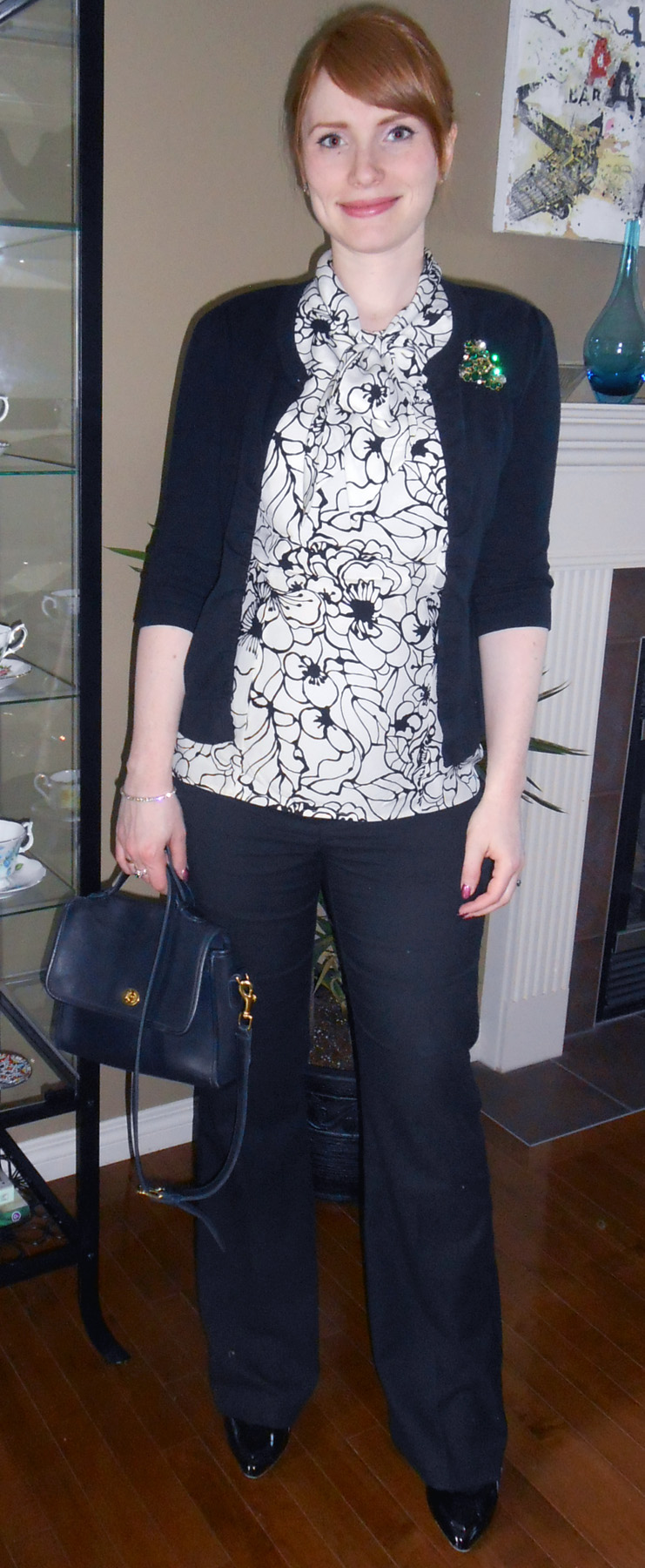 Second "pants day" of the week. Enough said. Sparky accessories though.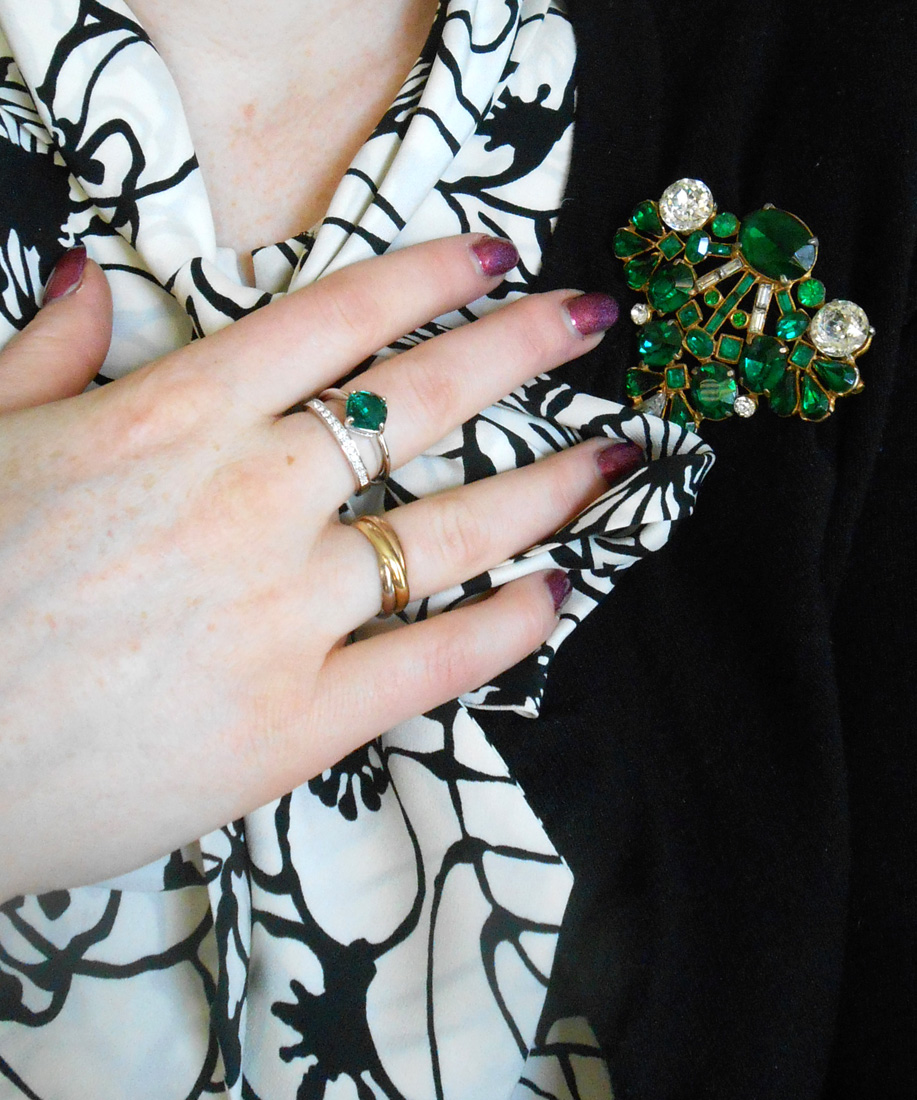 Friday, June 7, 2013: work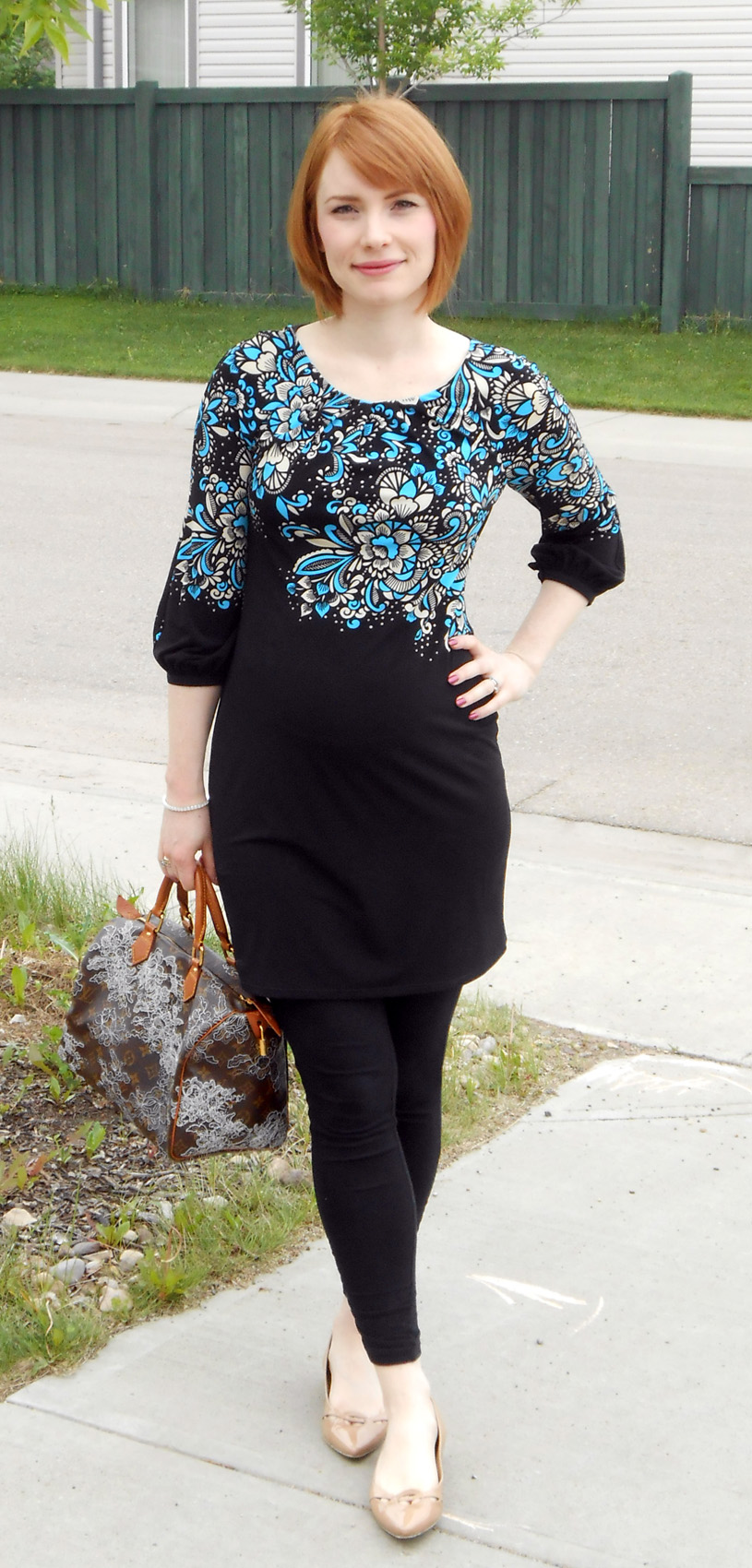 Rather than jeans, I decided to wear leggings again with a dress. Although this isn't normally short enough to qualify as a "tunic" in my books, the extra weight upfront is definitely shortening it now – so much so that I would not feel it's appropriate to wear to work without more coverage on my legs. Still, for a casual Friday, I do think leggings can be deployed appropriately. Always with flats!