Sunday, June 9, 2013: birthday party
One of Luka's little buddies celebrated his second birthday, and we got to join in the festivities. I wanted to wear something comfy, to be prepared for an afternoon of toddler-herding (should be an Olympic sport). As it happened, Luka turned out to be a fairly model guest, although he did try to put the "moves" on a fellow party-goer; when she didn't seem thrilled with the prospect of a hug, he decided to wow her with a crawl version of the moonwalk.
Not much I can say about my outfit (it's pretty standard maternity wear at this point), but it does go to show how great red can be as an accent colour.
Monday, June 10, 2013: work
I know I wore this dress a mere two weeks ago, but bear with me. I love it, and I need to stretch out my wardrobe as far as it will go (literally) over the next 3 months. This is a more colourful iteration of the outfit, featuring one of my fave accent colours – what else, cobalt blue.
Tuesday, June 11, 2013: work
With summer getting all hot and heavy with us, I am reminded of why polyester pants deserve a special place in sartorial hell. Promise to self: buy better quality pants as soon as reasonably possible.
Wednesday, June 12, 2013: work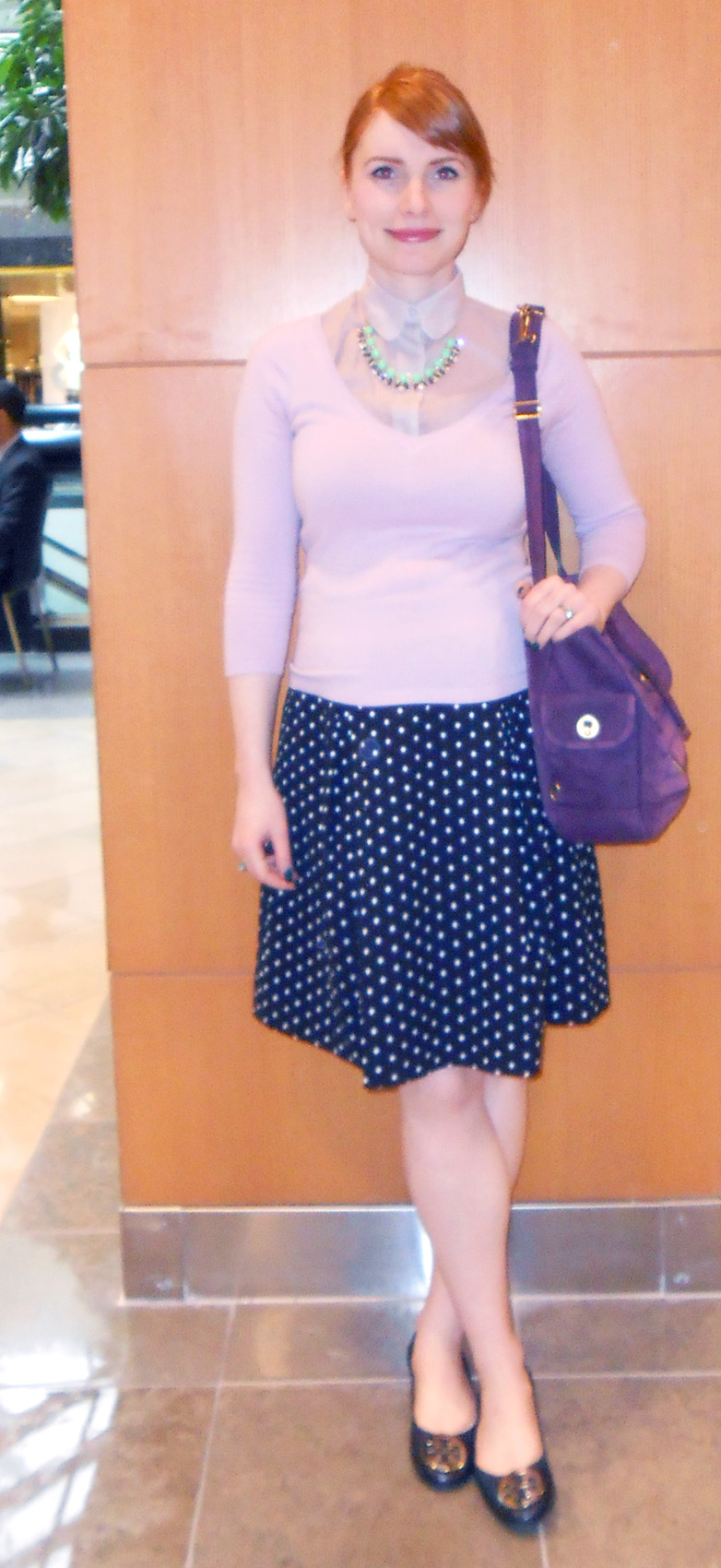 Holy bad lighting, Batman! Speaking of things I wore not that long ago, here is my polka dot skirt again. Instead of cream, I used pale lilac as a pairing "neutral". I had a few people say that I looked like a candy – must have been the pastel colours. Incidentally, my outfit was probably highly unsuitable for the weather we ended up having – which included an afternoon tornado warning. Thankfully, I rarely have to interact with the elements during my work day, so I can dress to suit my fancy, not the weather. A good thing in Edmonton, no matter what the season.
Thursday, June 13, 2013: work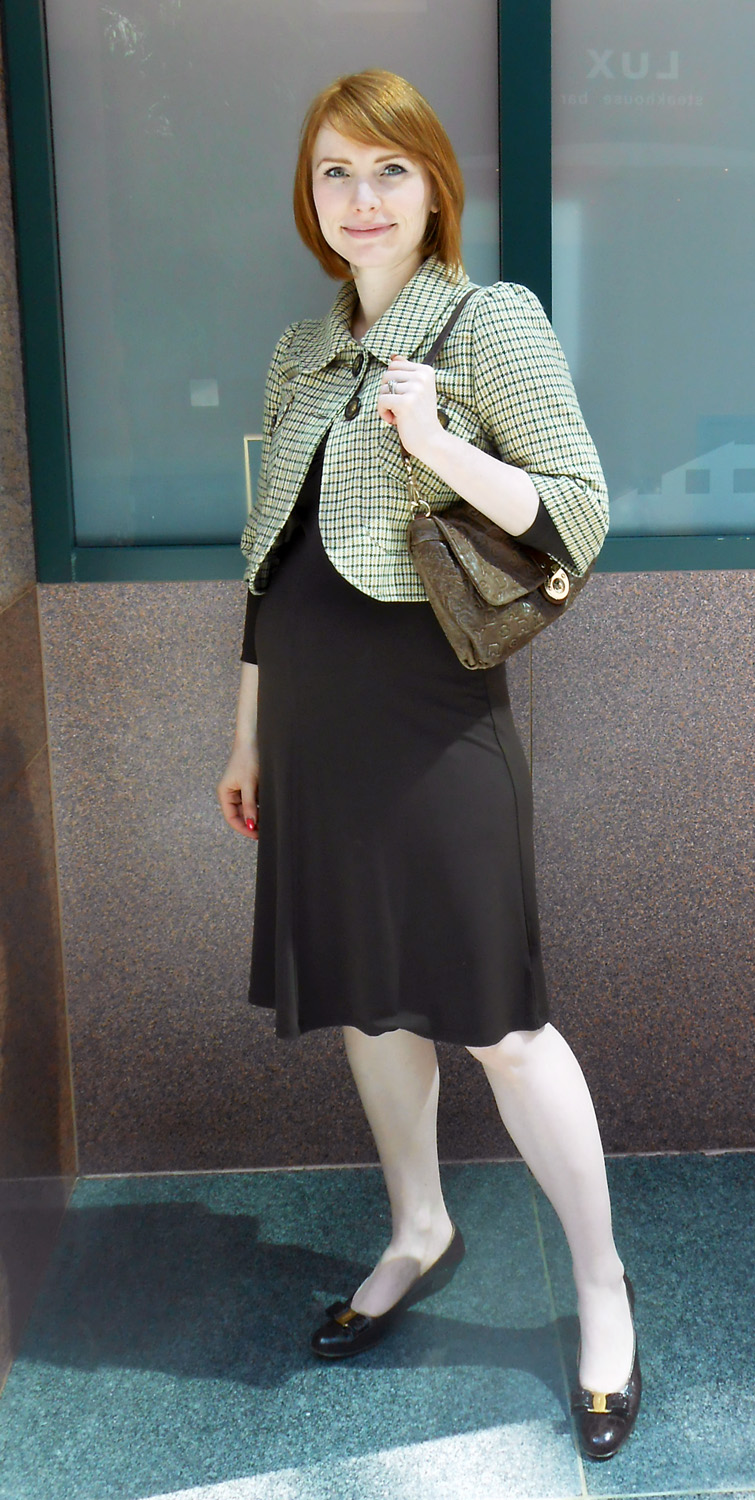 Another take on my brown "maternity" dress. I don't wear a lot of brown, so it actually feels like a fresh alternative to black. Cropped jackets are amazing for this stage of pregnancy. As are these Ferragamos – they make my swollen, elephantine feet look positively svelte.
Friday, June 14, 2013: work
This DvF shirt-dress was a lucky consignment clearance rack find – it only cost $18. Its lightweight silk-blend fabric is great for summer, and the print is funky yet subdued (due to the neutral colours). My Tiffany-blue Varina flats add a great pop of colour to the brown tones. I just wish my legs weren't so pale – one reason why I always end up missing my nylons during the summer months. Oh well!