Friday, June 14, 2013: date night/early Fathers' Day dinner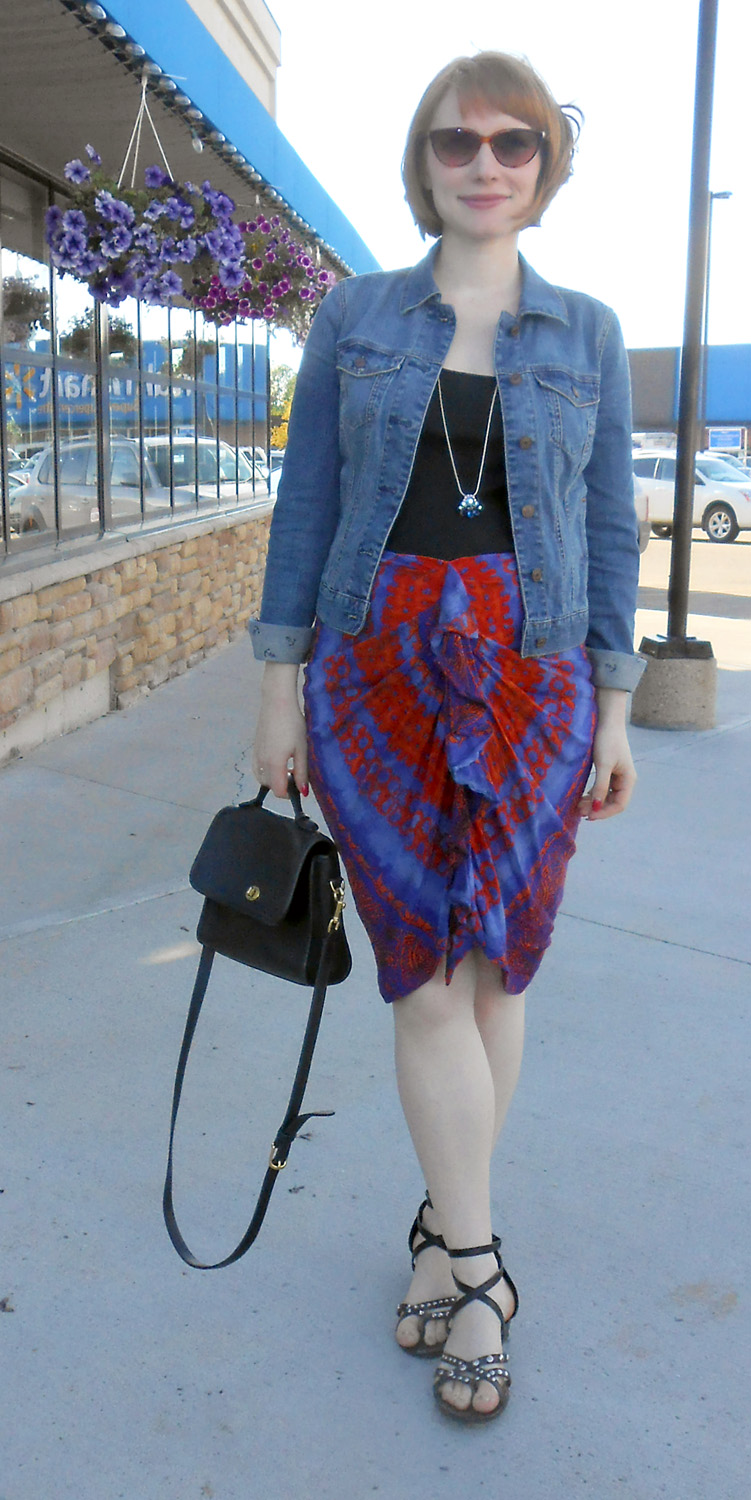 With a busy weekend ahead, we decided to get a jump on things and treat my husband to an early Fathers' Day dinner. Although we had Luka in tow, this also doubled-up as a date night – hence my relative effort in dressing up. I really wanted to see Man of Steel (for reasons not wholly related to the hotness that is Henry Cavill), but the lack of baby-sitting options nixed that plan pretty quickly. At least the pancakes at IHOP were delicious!
Outfit-wise, I was excited for a warm evening to give my Eva Franco thrifted skirt a whirl. To celebrate, I managed to dig out my solitary pair of flat sandals and remembered that I actually quite like them. I bought them 2 or 3 years ago at consignment, and the label has long worn off – sadly, I have no idea what they are. The quality is not great – in fact, one of the straps broke off ages ago – but I find them to be a flattering take on the gladiator style, and I'll be keeping my eye open for a replacement pair.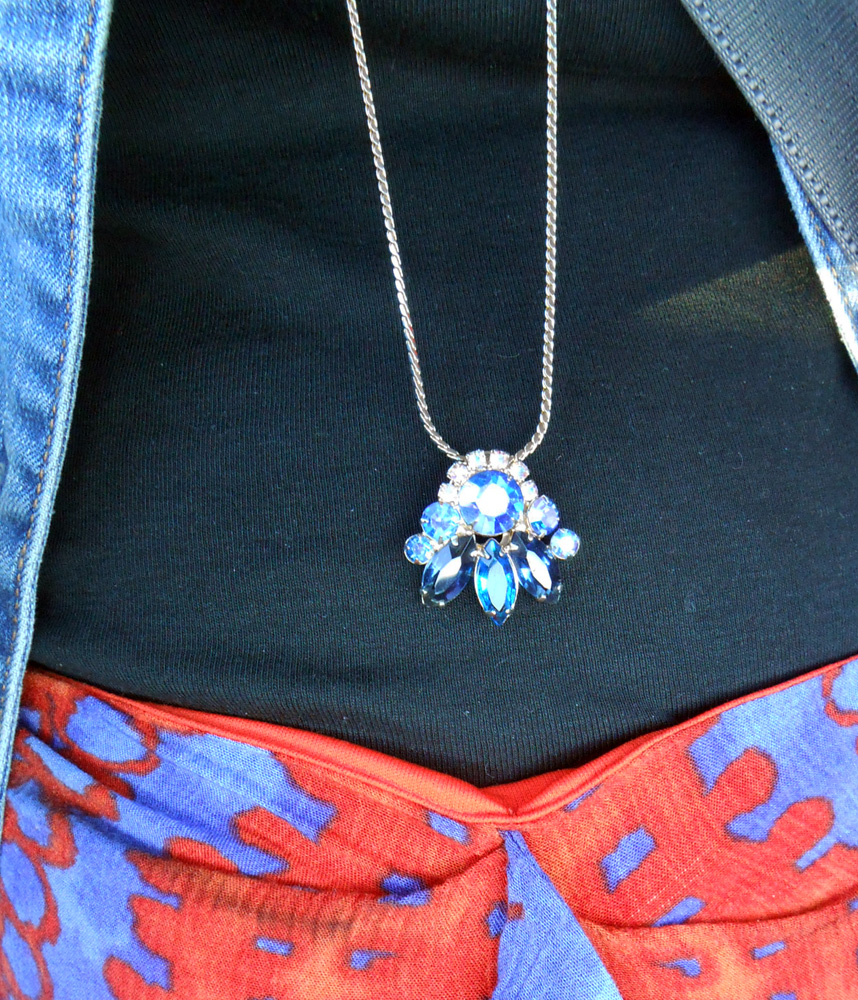 Monday, June 17, 2013: work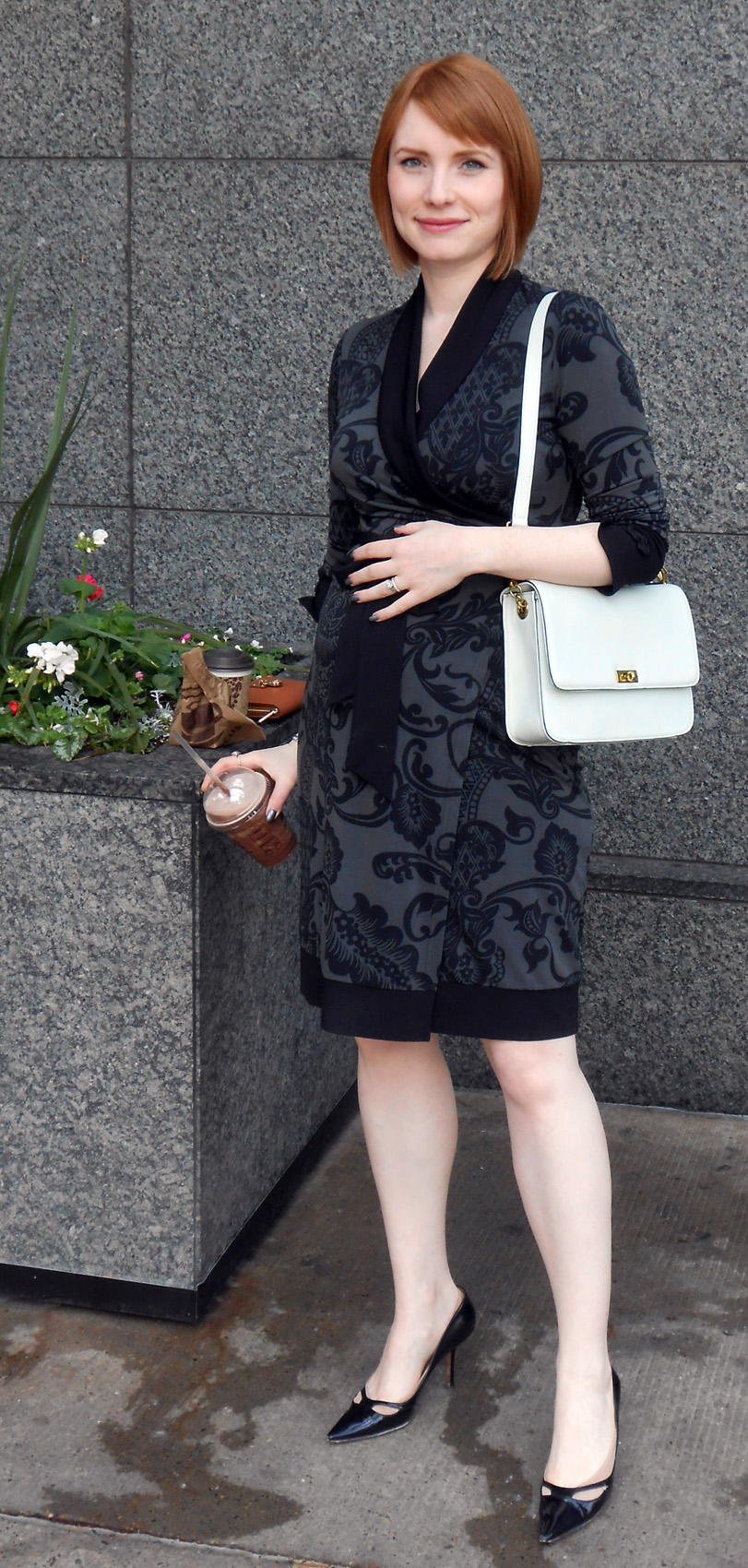 Going through my wardrobe master list recently (what, you don't have one of those?), I realized that my Sweet Chemise wrap dress is one of the oldest items in my closet, dating back to 2007 or 2008. I remember that, at the time, it was a huge purchase for me – it cost over $75, the most I'd ever paid for an article of clothing up to that point. It's a good thing that it has held up so well over time, non? It also kick-started my love-affair with the Sweet Chemise label; I have found their dresses to be timeless and well-cut. Also, as a home-grown brand, its clothes are (or at least used to be) made in Canada. Bonus!
Tuesday, June 18, 2013: work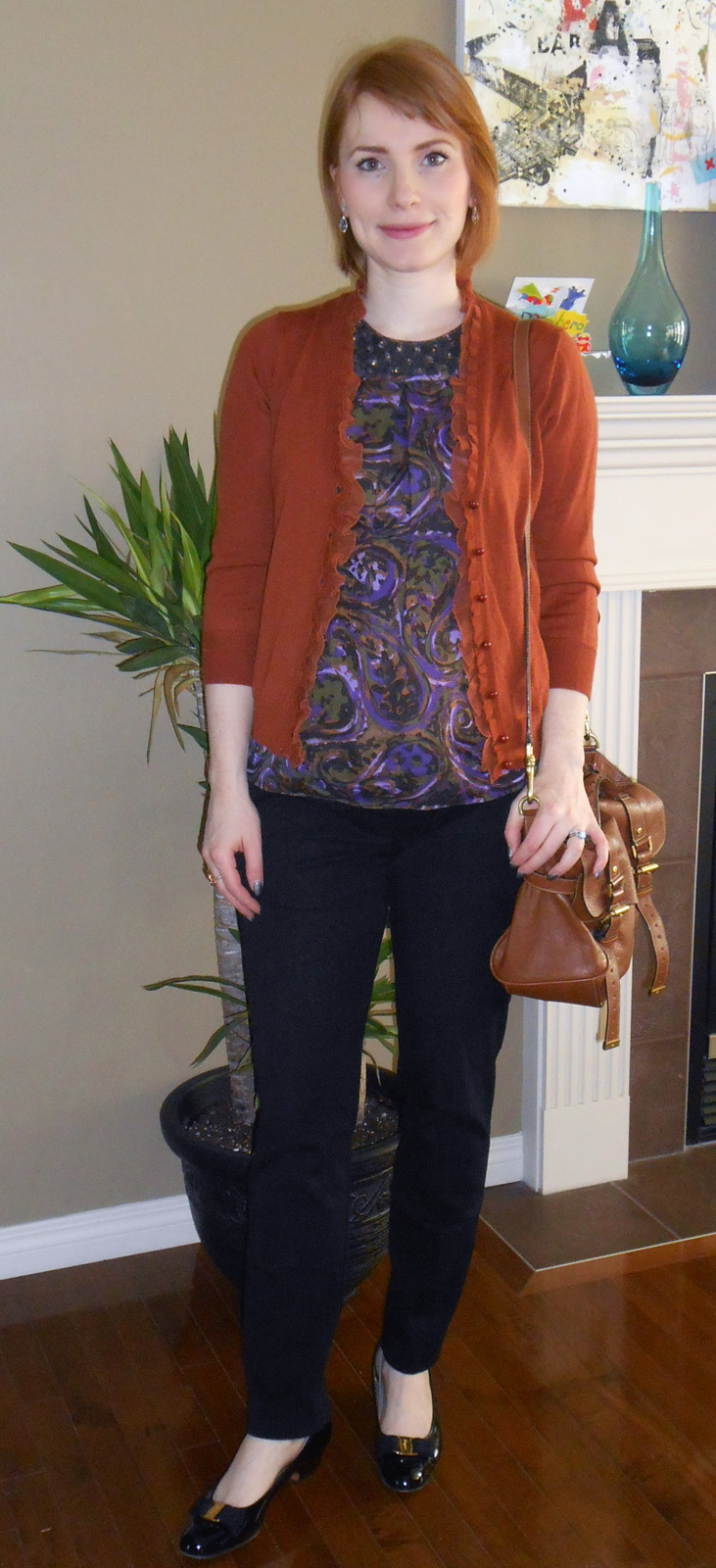 Nothing fancy to see here, folks – just regular "pants day". I just bought this J. Crew cardigan, which replaces an old, worn-out Joe Fresh one in the same colour (love the rust brown and it works great with other colours in my wardrobe), so I'll count this as a "new" outfit, although I'm pretty sure that I've worn something similar at least once before.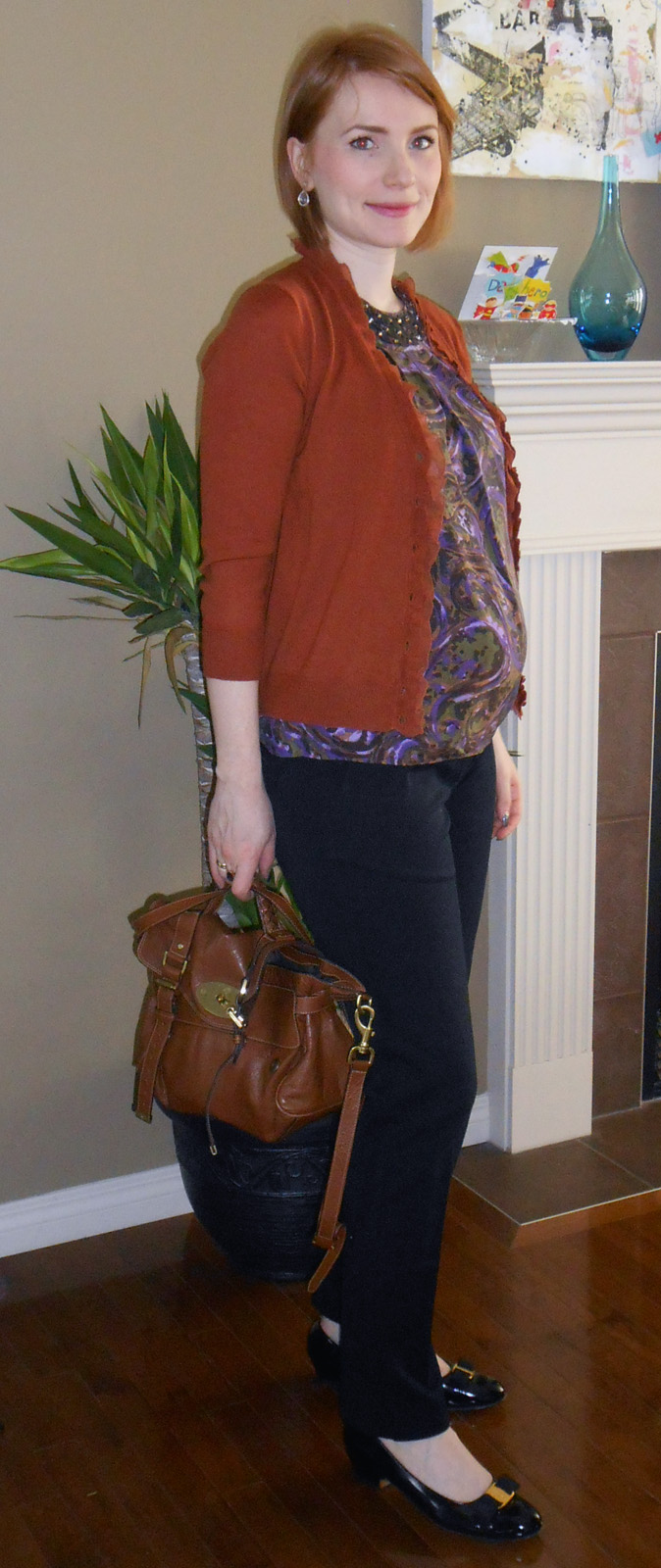 For anyone who likes to keep track, I was officially 28 week along today … and feeling appropriately cumbersome.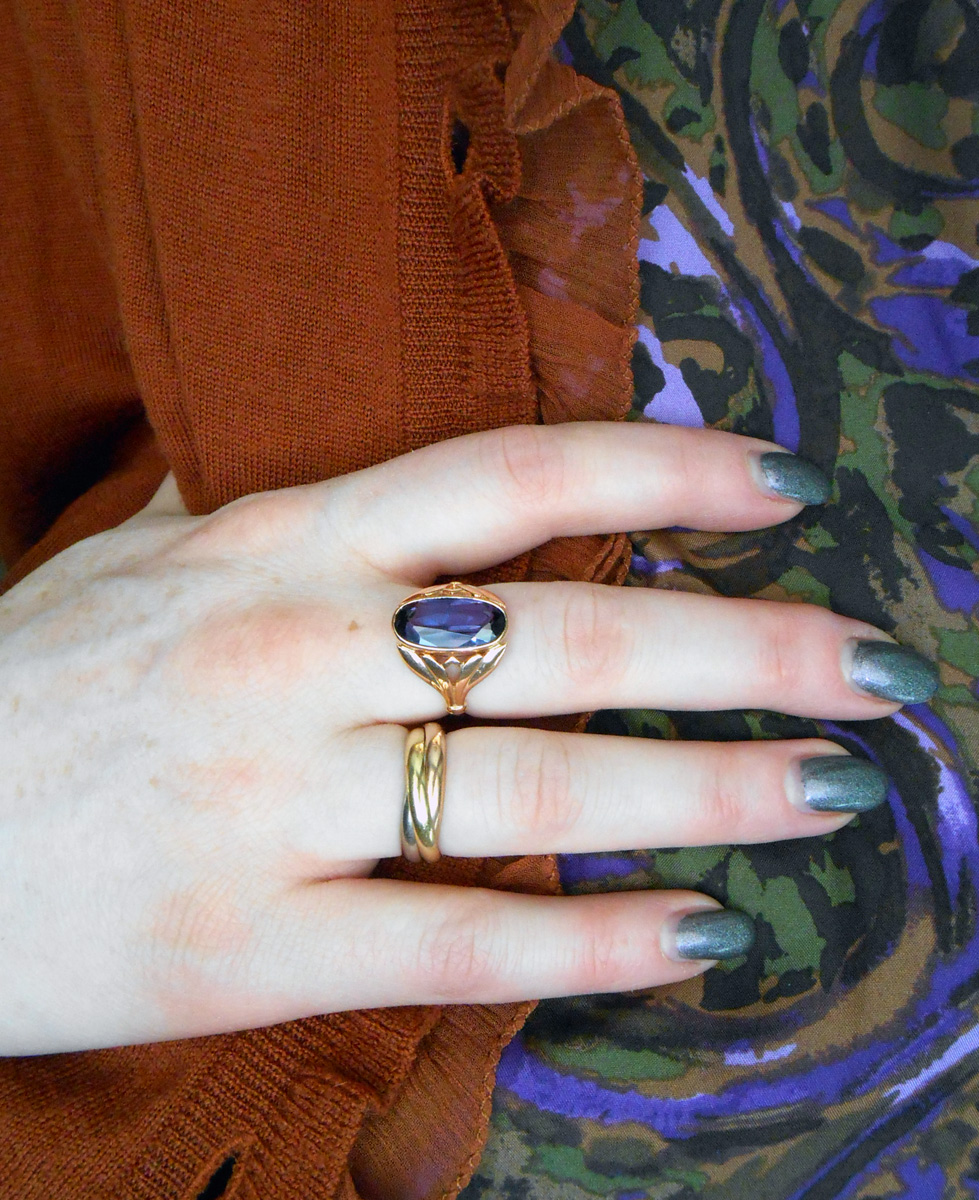 Wednesday, June 19, 2013: work

I got this dress during my last pregnancy, and am finally at a stage when it's starting to fit again. It's not a maternity dress, just a larger size than my usual, hence the fit issues – the bust requires some, um, filling out. [And now you know more than you wanted.] I am a fan of anything aqua/turquoise, so I love accessorizing this dress, particularly as the rest of the colours in the print are neutral and don't compete for attention. Stay tuned for different takes on it, because this is one of the contenders for "Closet Survivor, pregnancy edition" (the last dress standing gets crowned … and immediately donated thereafter).
Thursday, June 20, 2013: work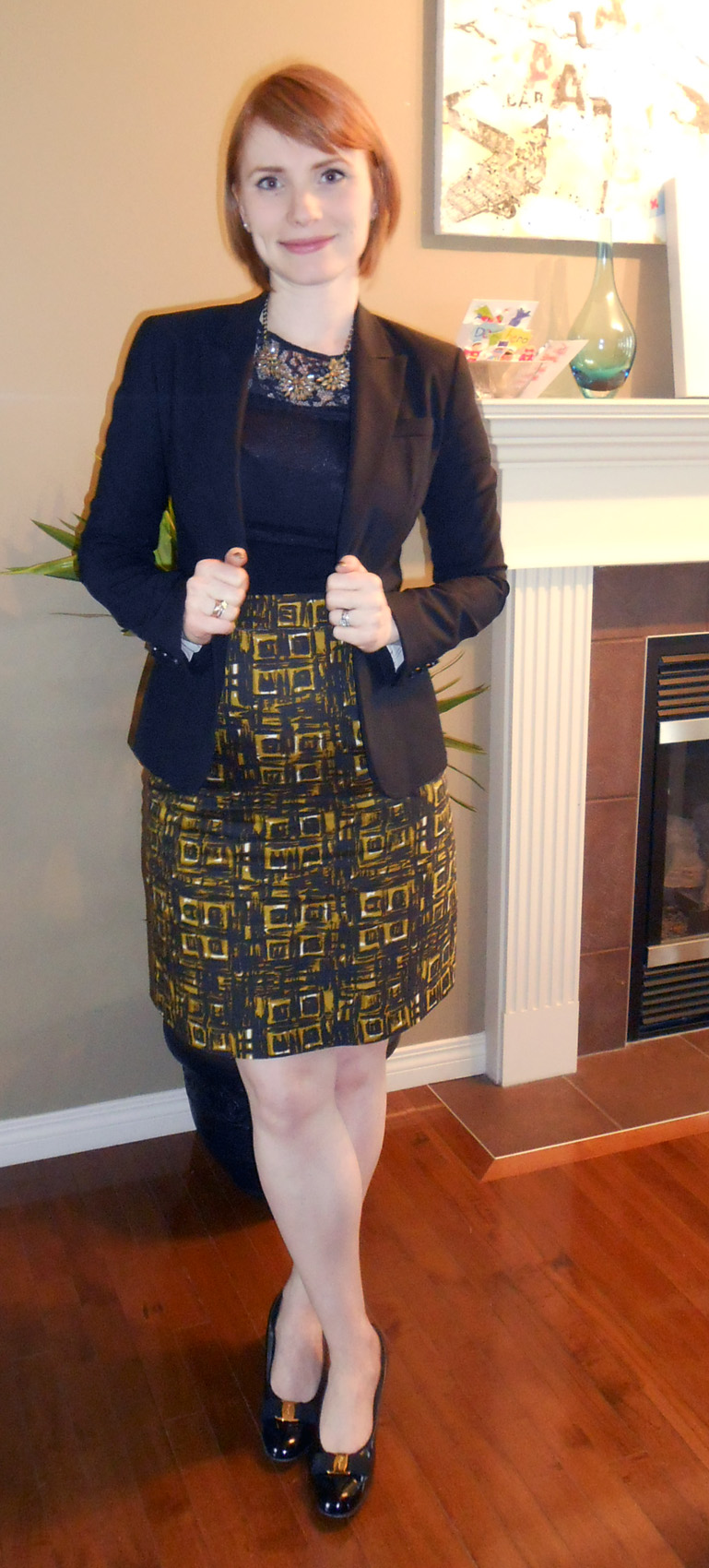 I figured I might as well give this thrifted Milly skirt a whirl, even though it's not (strictly speaking) maternity wear. I have a million ideas for ways to accessorize it (or at least try), but I picked a fairly conservative option this time around as I had an important client meeting today.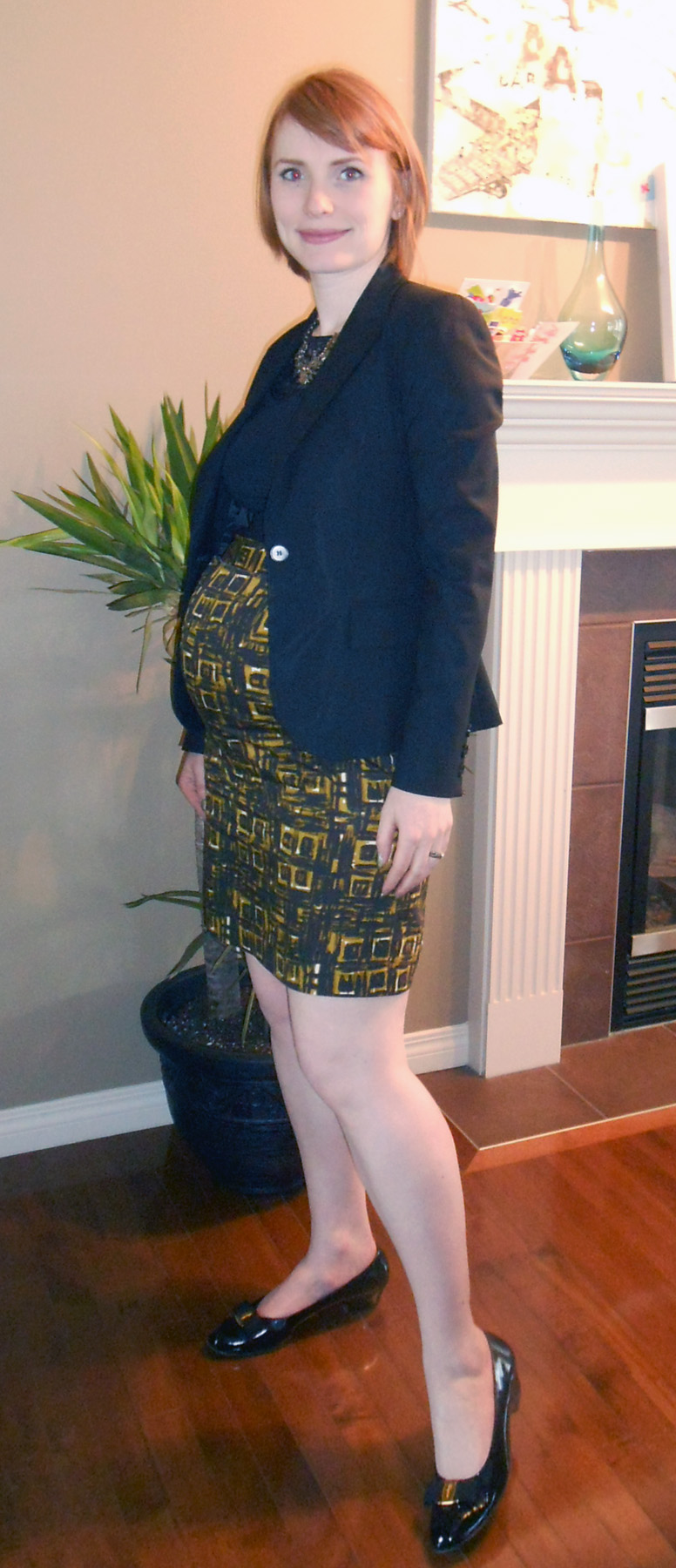 Friday, June 21, 2013: golf tournament work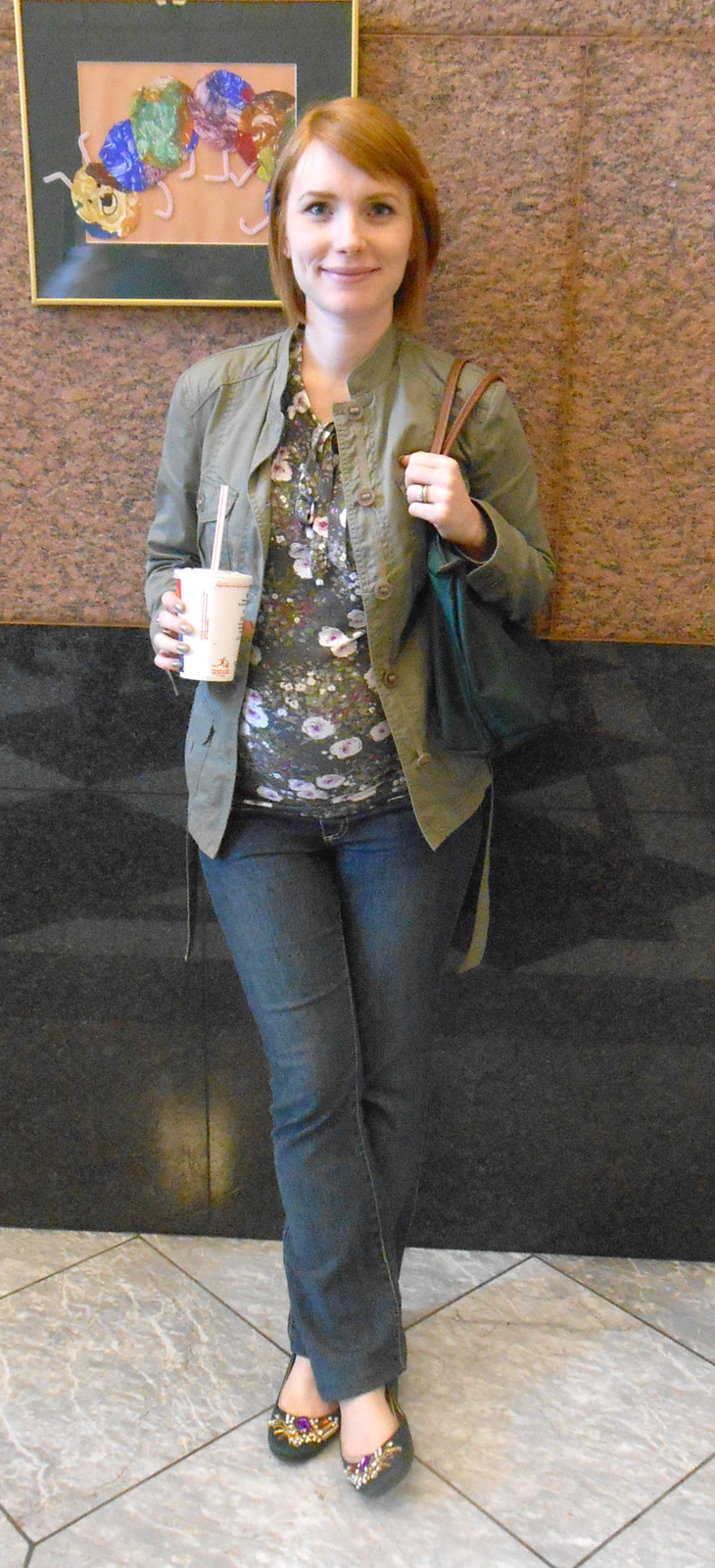 Initially, I was scheduled to attend my company's annual golf tournament; by Monday, I realized that, while optimistic and demonstrative of team spirit on my part, my commitment wasn't physically feasible (or at least pleasant) anymore. So, it was just another Friday at the office. Jeans, T-shirt, and jacket are a typical stand-by if I don't feel like being creative on casual office days. Yeah, it happens.