As my recent eBay and Etsy hauls attest, I have been somewhat obsessed with jewelry lately. It's a perfect outlet for my inner magpie, who loves anything shiny, sparkly, or colourful. However, since my baubles aren't exactly free, I do try to pick up only things I can actually wear day-to-day, and especially things that are versatile. Necessity (or determination) being the mother of invention, I have become quite good at finding ways to re-purpose my costume jewelry in different ways.
Brooches
Brooches are my favourites. They're like a little jewel casket in your hand – compact, but full of awesome. I would happily wear brooches every day, but I don't want to become known as the crazy, brooch lady ("she died by drowning in an avalanche of brooches, and no one found her for 3 months"). So, I'm always looking for ways to wear my brooches as, well, something else.
Since I have short hair, a fancy, brooch-bedecked chignon is out of the question. [Also, probably de trop for the everyday office.] Generally, I settle for making my brooches into necklaces. Here are a couple of ways to do that.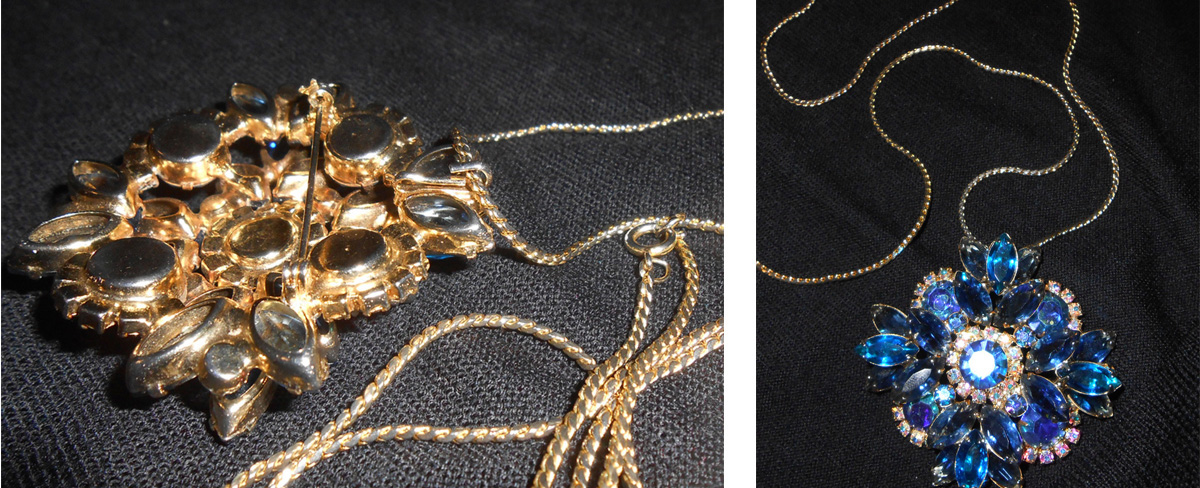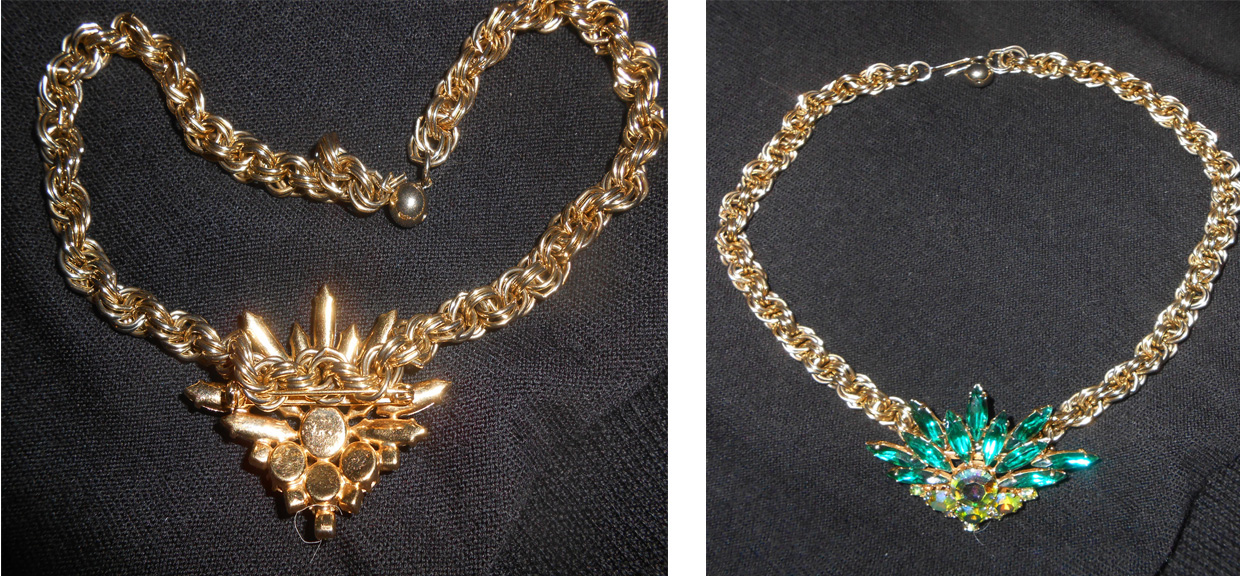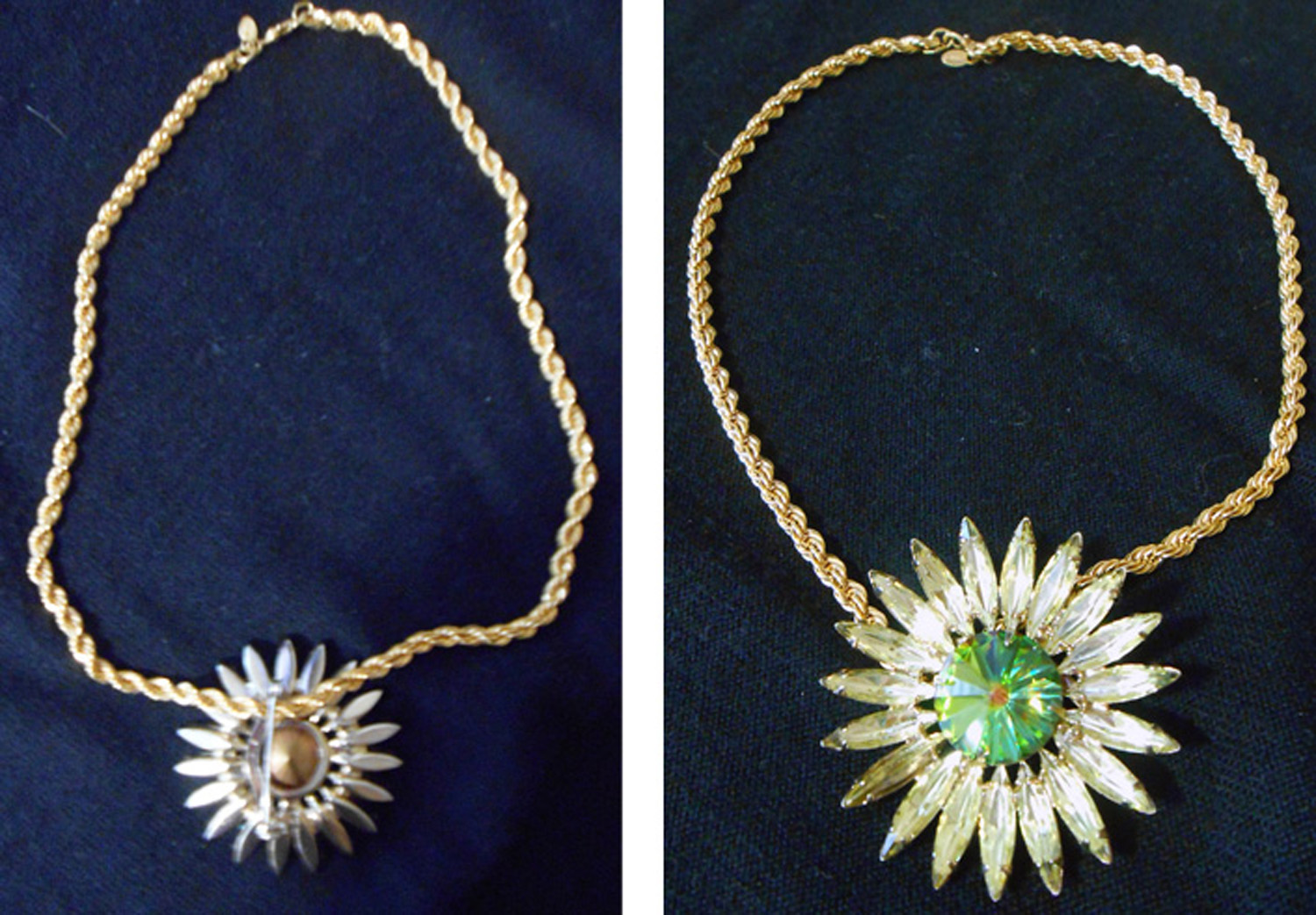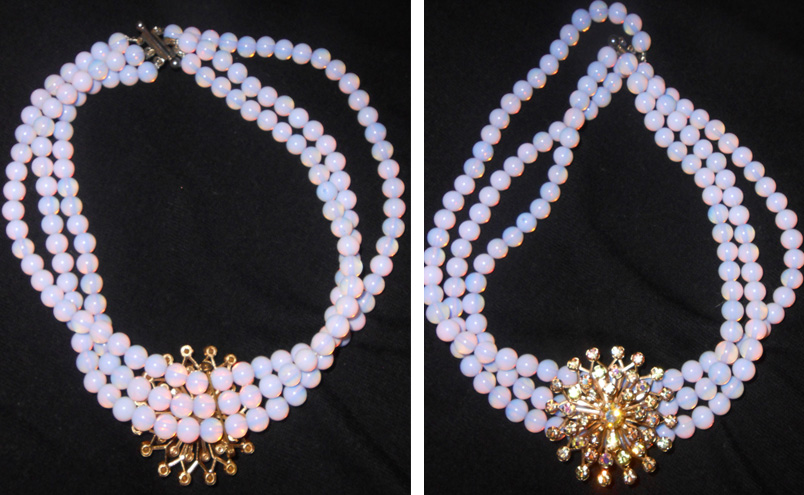 Another cute way to wear brooches is as belt accessories.
Earrings
One of the "downsides" of vintage clip-on earrings is that they tend to be quite large. Since I also like mine to be sparkly, this can be an over-powering combination for daytime; after all, I don't want to look like a Mad Men extra – a subtle nod is one thing, looking like you're in costume is another. But their size is actually a great advantage when re-purposing these earrings. They can easily work as either brooches or pendants.
Now, you may be thinking: "Why do you need more brooches?" It's true, I already have plenty. But earrings work great for a "layered" look – mixing 2 or 3 brooches (and "brooches") of different sizes and shapes for a more eclectic look.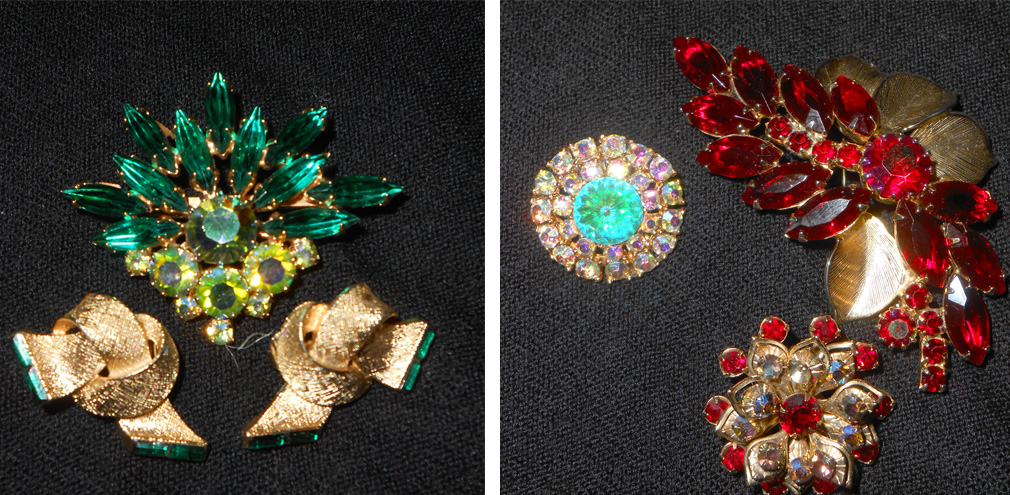 You can also wear larger clip-on earrings as pendants. Just make sure that the clasp is secure; alternately, you can use a small safety pin to secure the earring to the necklace.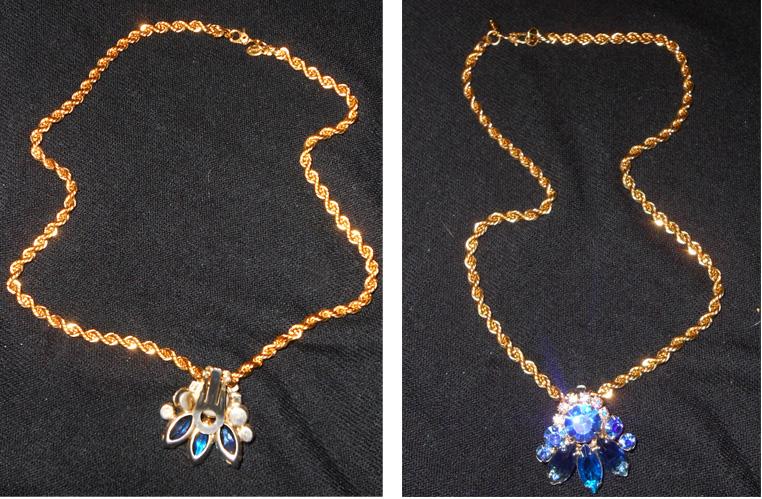 Necklaces
I don't wear bracelets a lot, so I don't get to play around with necklaces as much as my other pieces. That said, you can still get some different uses out of them. For example, they can be layered …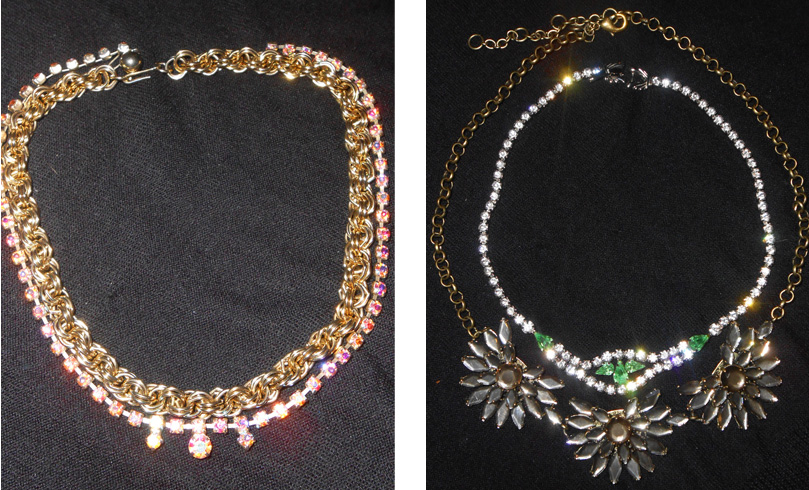 Or extended: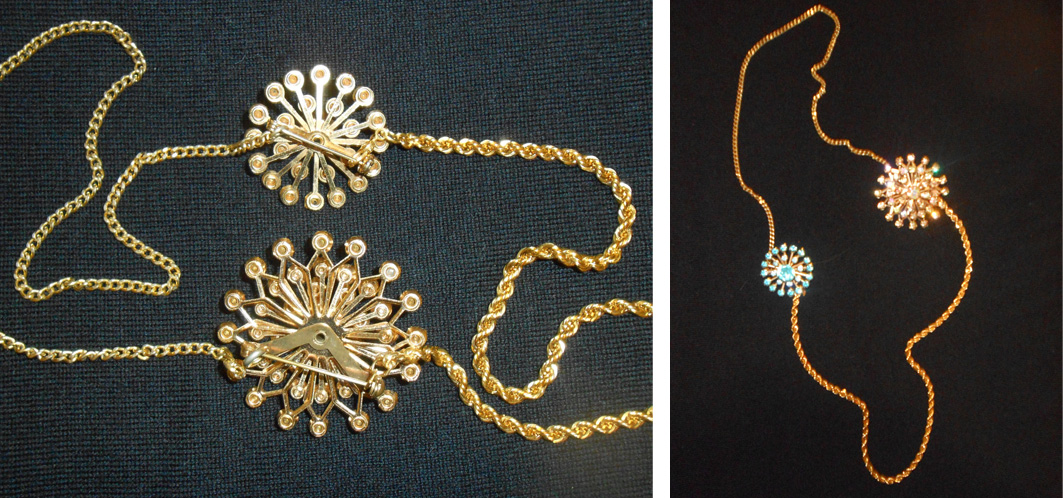 How do you remix your jewelry?