Saturday, June 22, 2013: backyard BBQ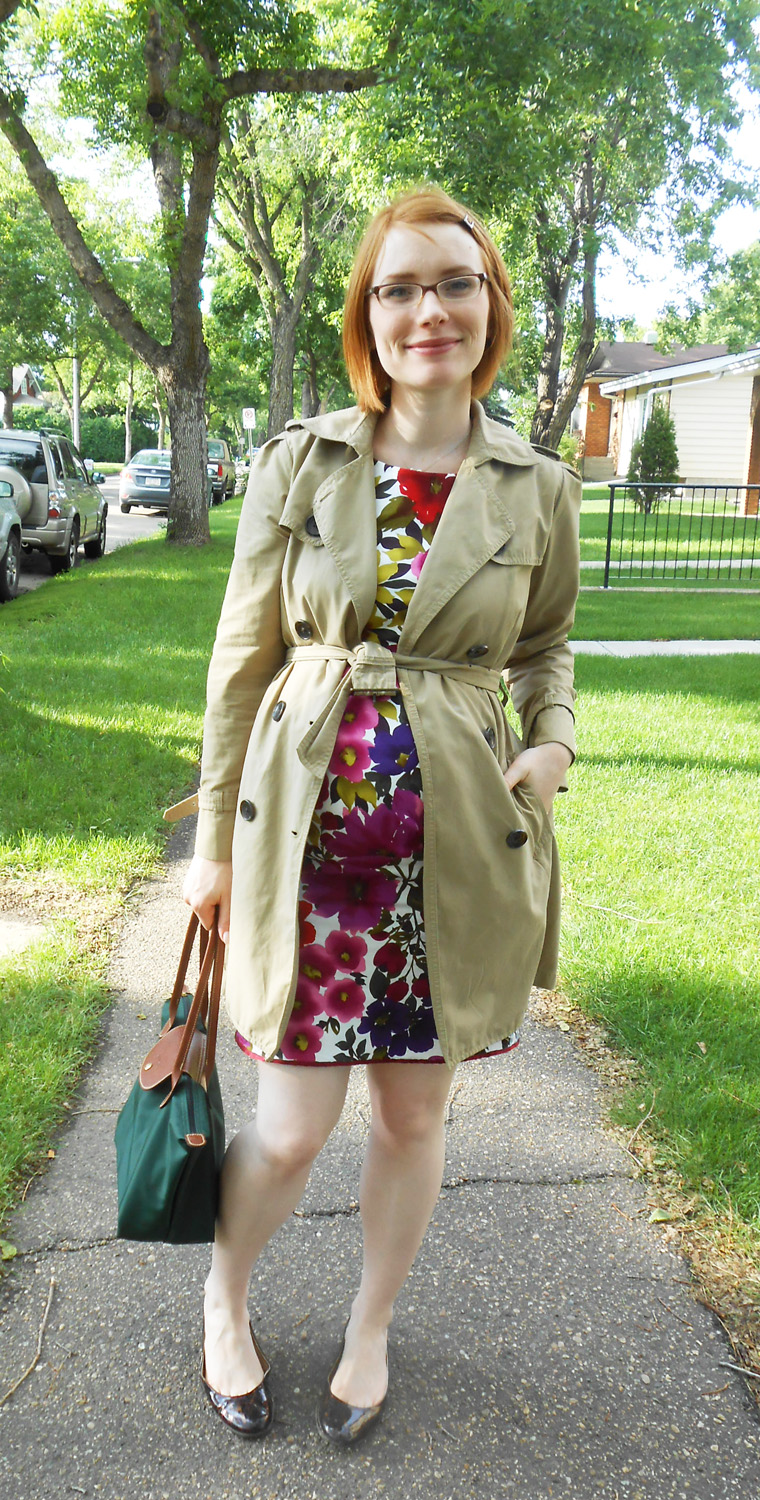 A couple of our close friends hosted a small BBQ, so we let Luka run amok after their poor unsuspecting puppy, and we kicked back with some yummy food. I figured I would give this Joe Fresh dress another wear before I outgrow it, but I didn't anticipate an impromptu playground trip with the kids. Well, I'm more of an indoors person anyway.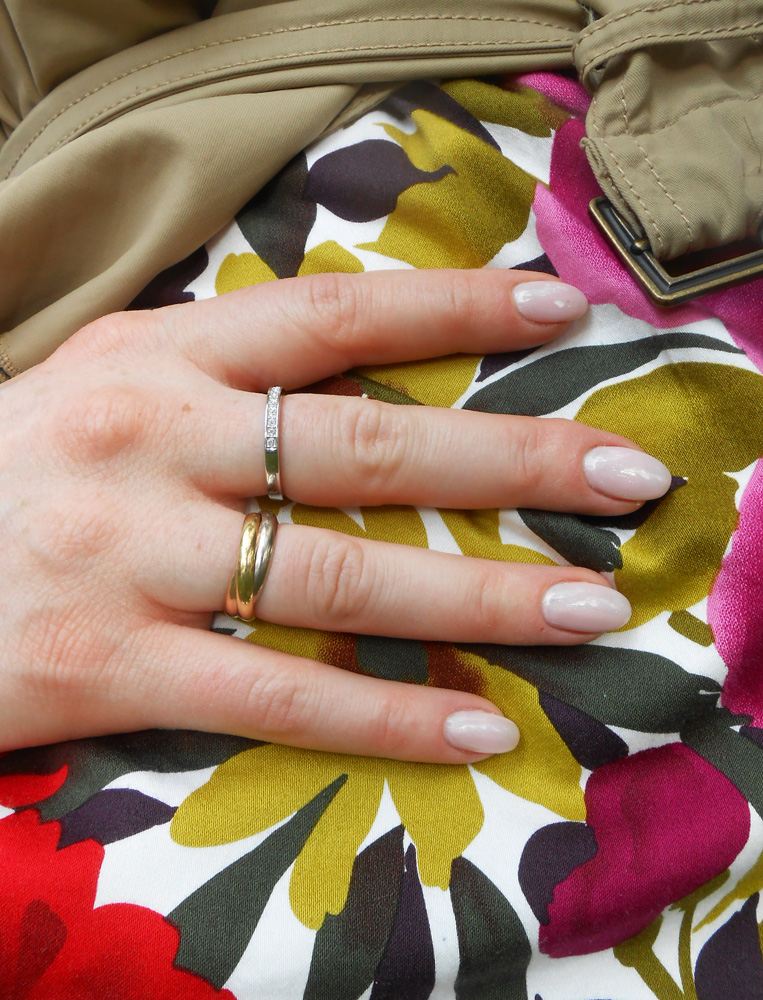 Monday, June 24, 2013: work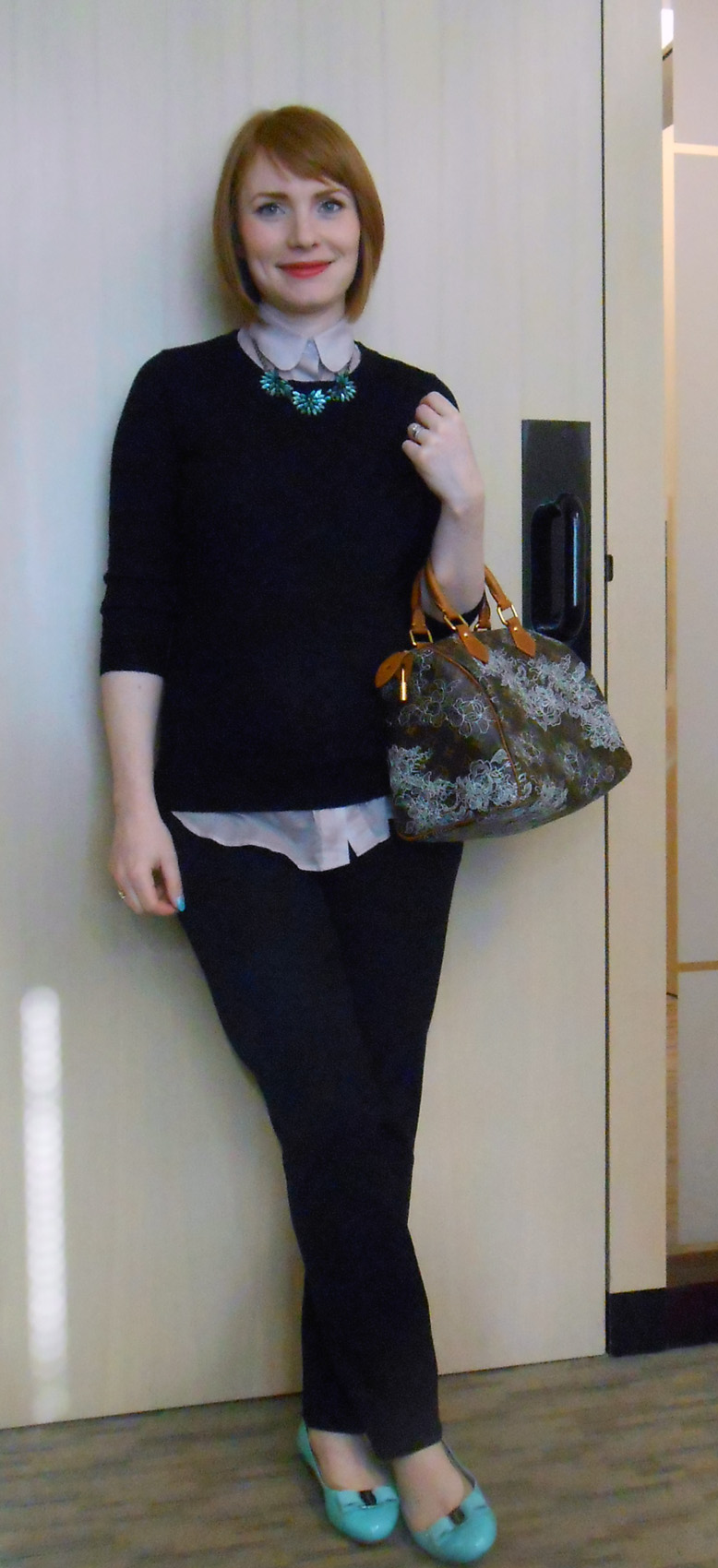 I decided to get "pants day" out of the way early this week. Plus, this outfit is a whole lotta black, so it's appropriate for a Monday – or, more specifically, my typical mood on a Monday. It's a little bit buttoned up, a little bit undone; overall, appropriate for a not super-conservative professional office. Turquoise accent punch things up a notch.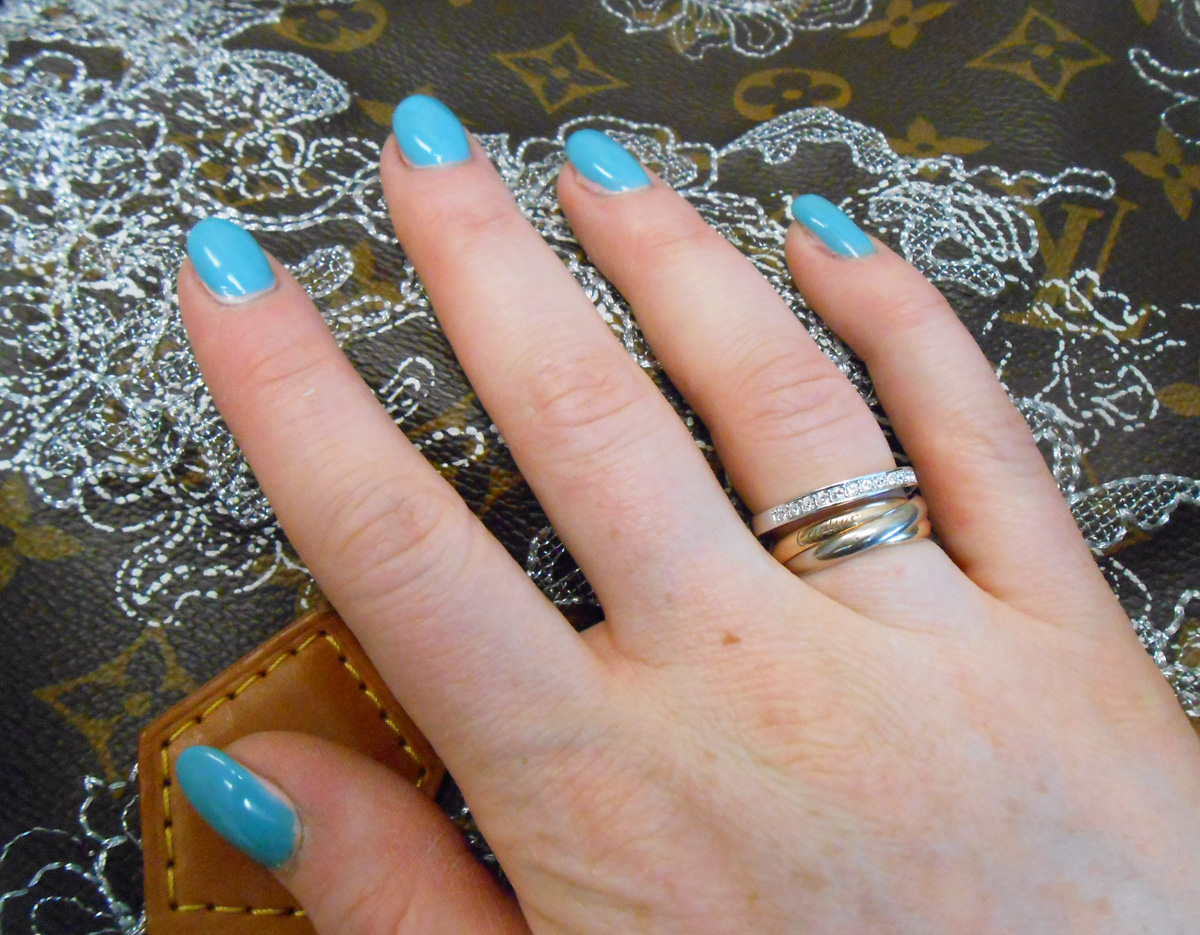 Tuesday, June 25, 2013: work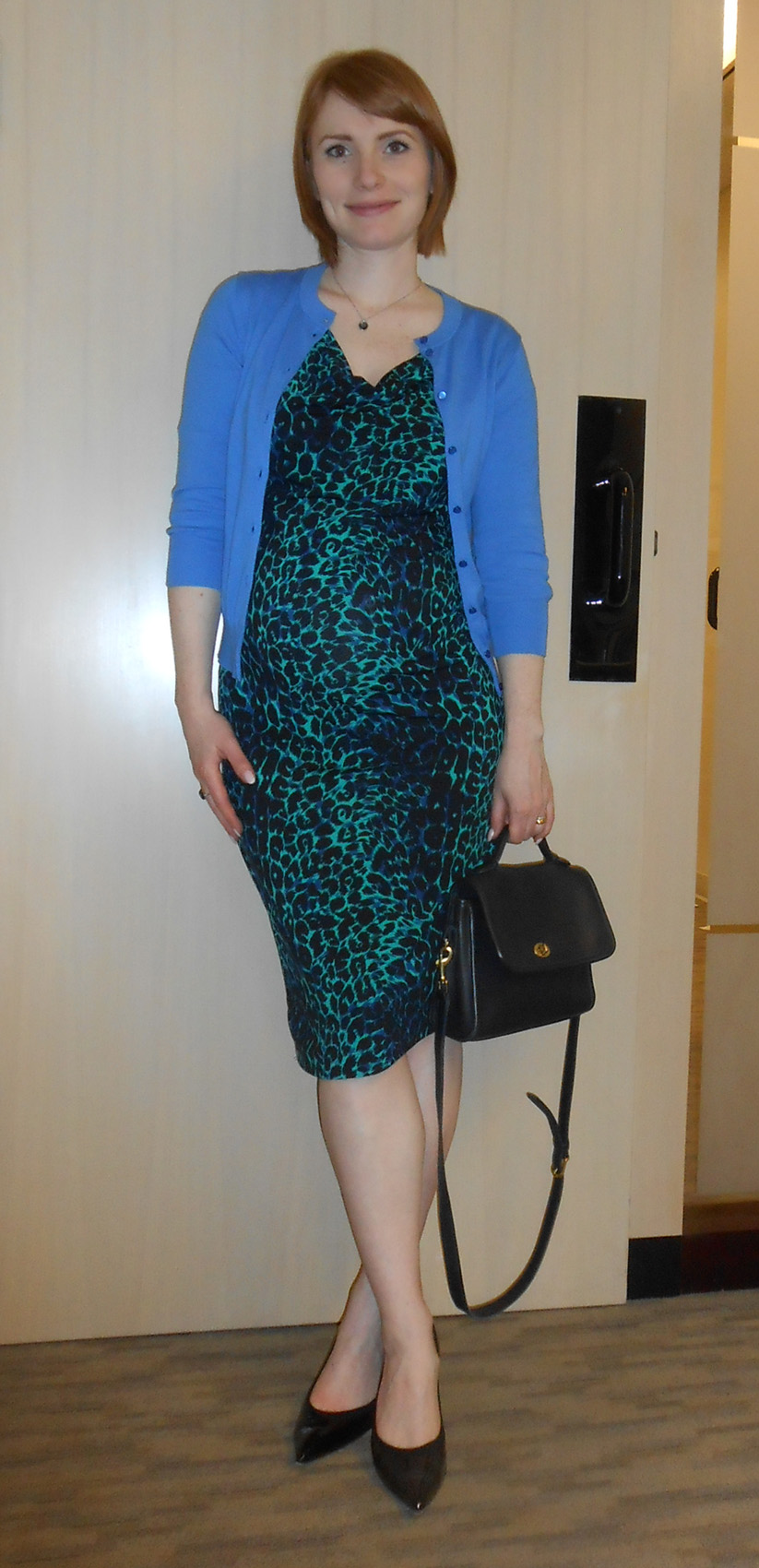 A second take on my BCBG leopard print muumuu. This time, I reversed the colour polarity in my accessories, with a blue cardigan and black shoes (versus a black blazer and blue shoes last time). Still loving this dress – and the comfort factor!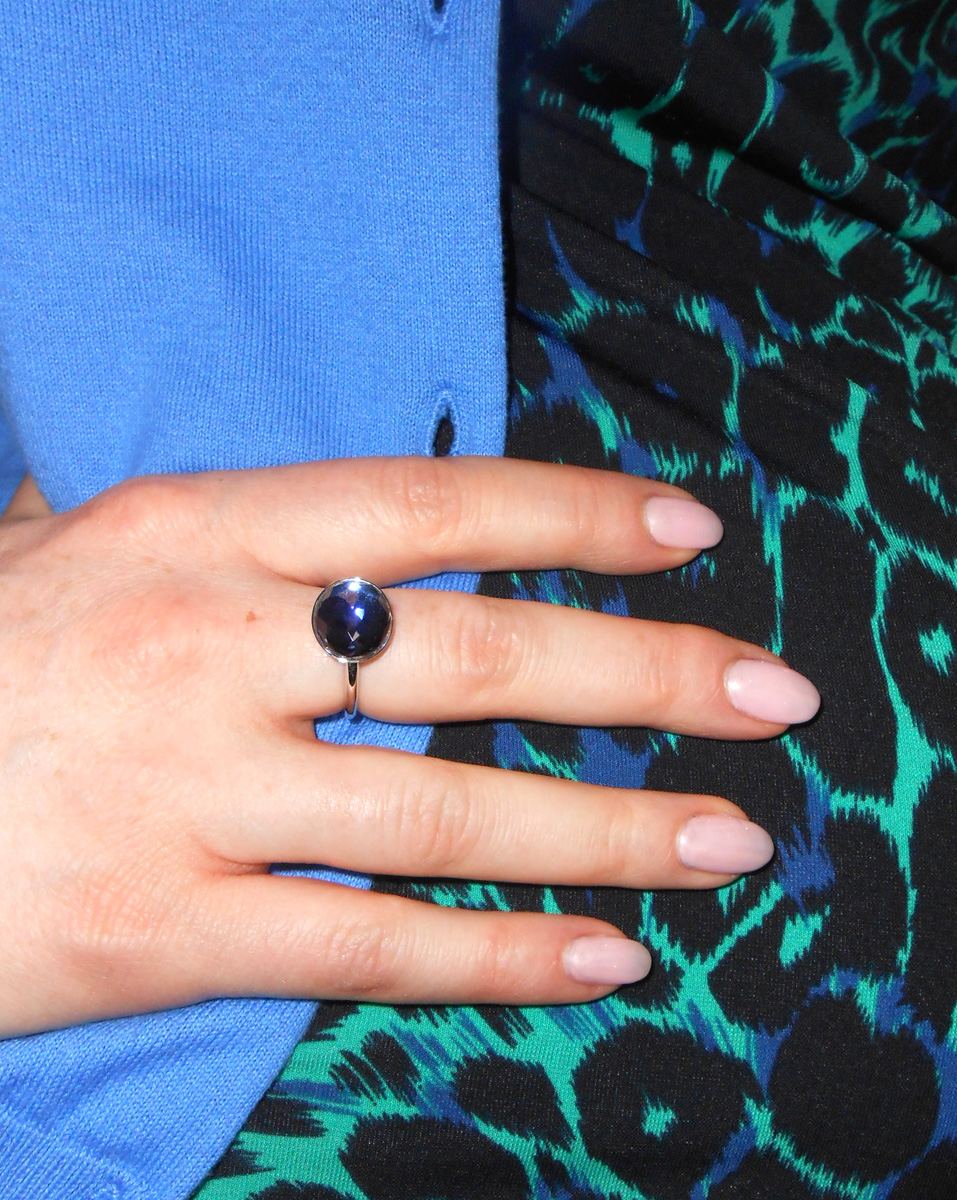 Wednesday, June 26, 2013: work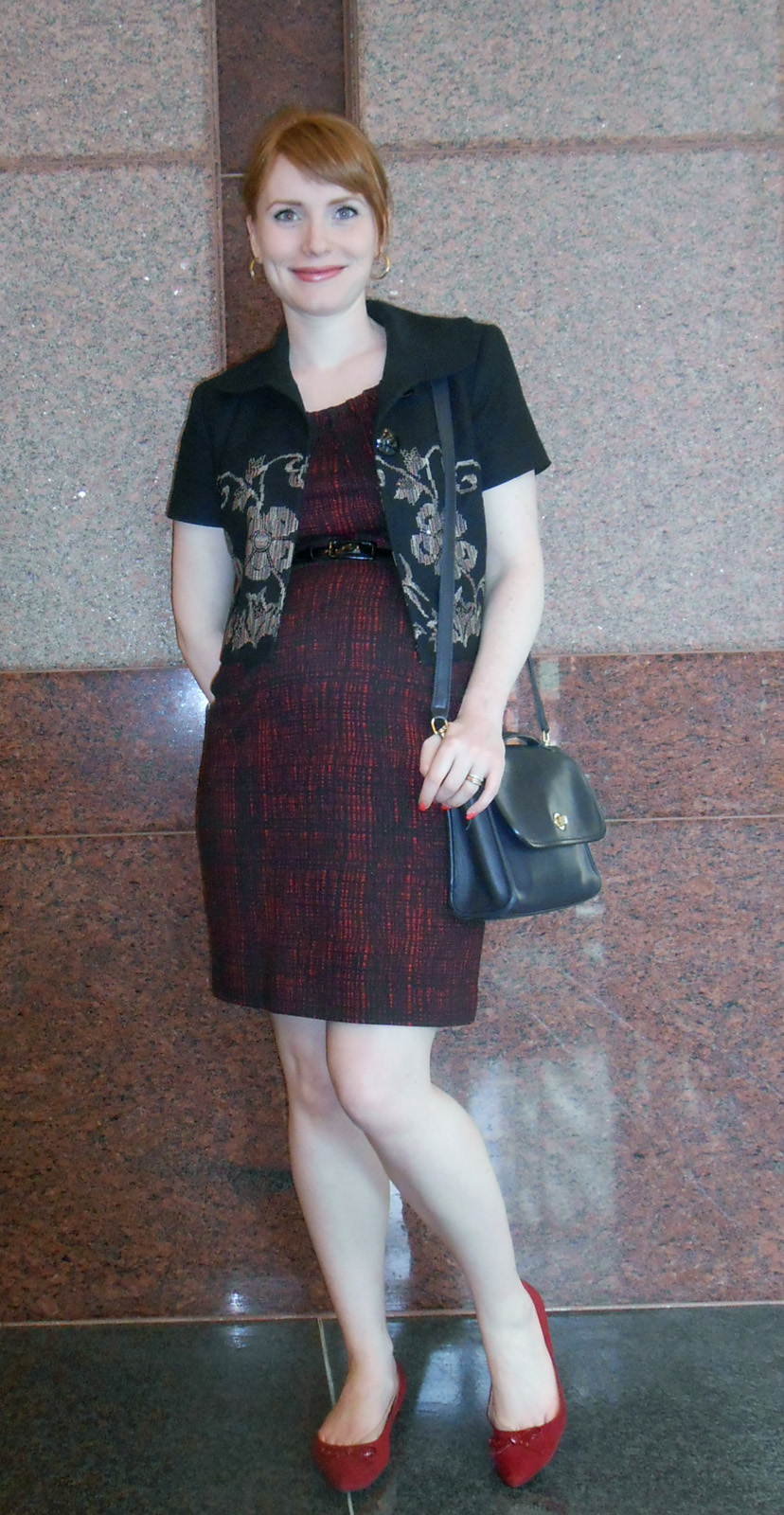 I wanted to wear this favourite Calvin Klein dress at least one more time, come hell or high water (or fast expanding waistline in this case). This makes for take #3 or 4 in the Remix Challenge, which might be a record. It's also proof that prints can be versatile and lend themselves to being accessorized in a variety of ways. If you wondering about my weird posture, let's just say that I was trying not to get caught "red-handed", as it were … with evidence of a trip to Timmies. Ah, the siren call of timbits in the afternoon!
Thursday, June 27, 2013: work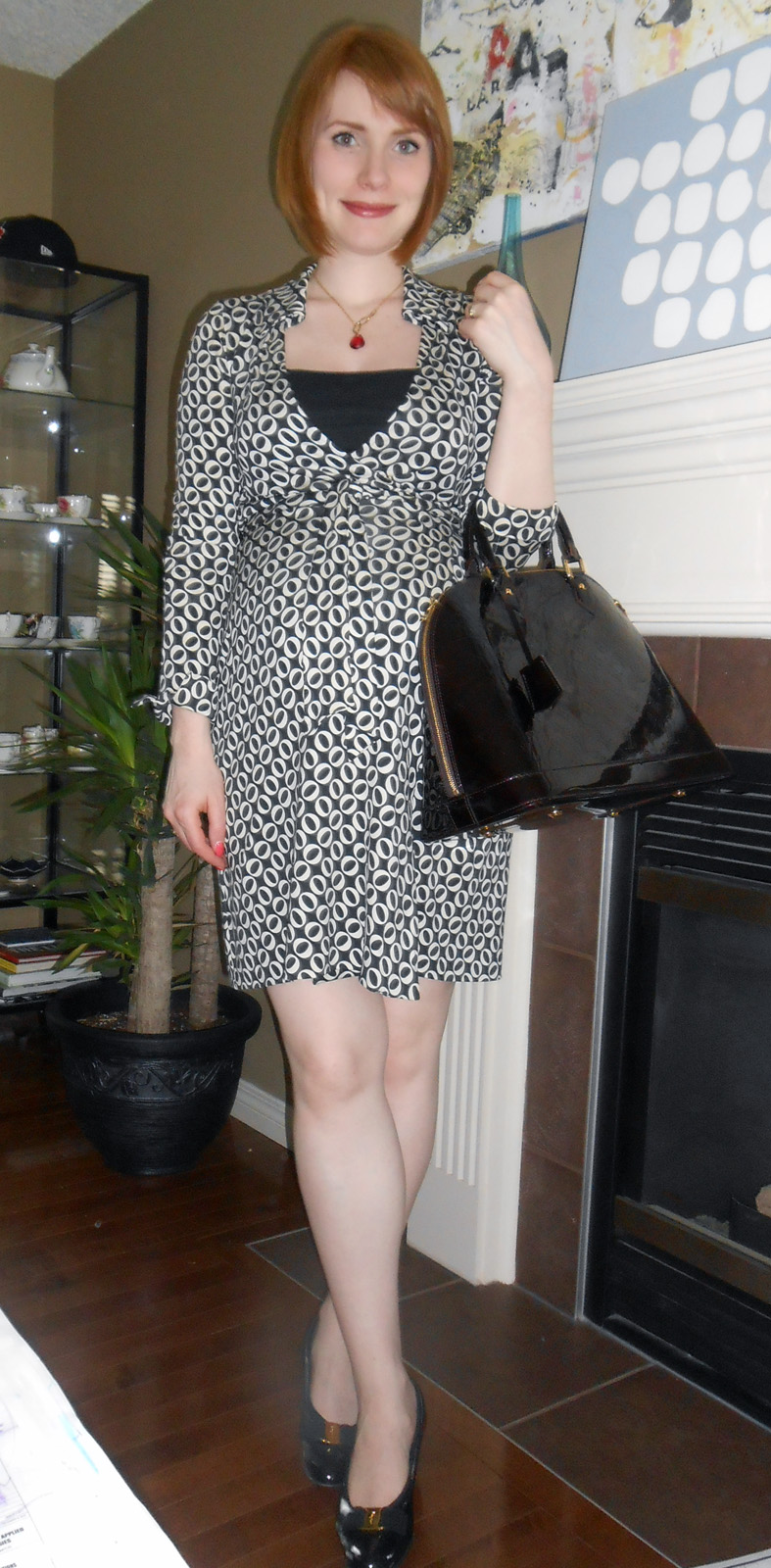 I borrowed this DvF wrap dress again from my mom, but underestimated my new circumferences – it was a tight fit! In case you still needed it, here is more proof of the versatility of wrap dresses. Below is an old photo of me wearing the same dress 3 years and a good 35 pounds ago.
Here is a close-up of my manicure, Chanel Distraction. Expect a review soon; I got a few compliments on it, including from one of my (male) bosses at work. And they say that men don't notice these things!
Friday, June 28, 2013: work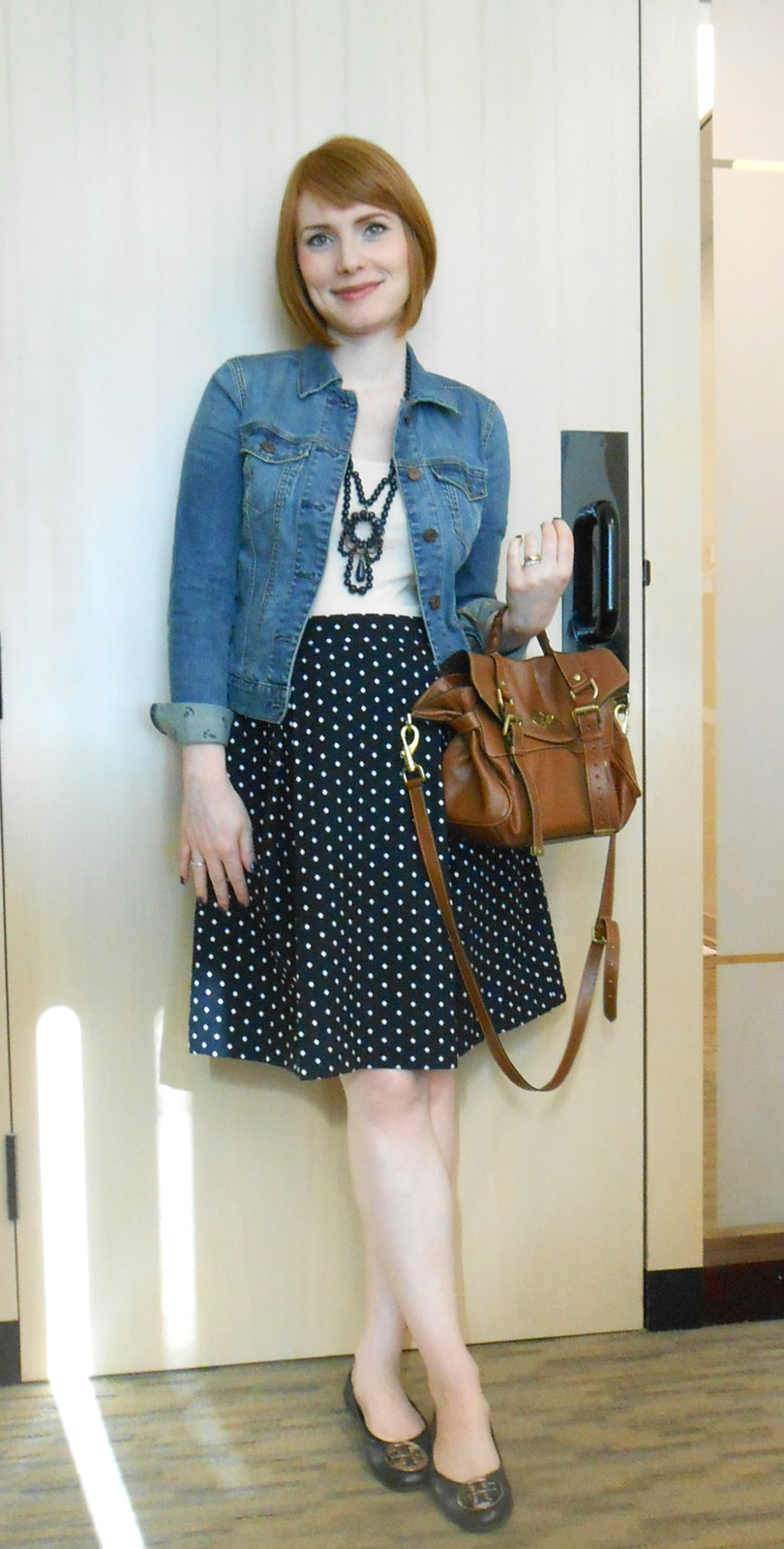 Instead of the usual jeans, I decided to switch things up and wear my jean jacket instead. You are probably getting heartily tired of seeing it, week in week out, but it's such a useful staple. I'm definitely glad I invested the money in it – my summer wardrobe wouldn't be the same without it. The skirt-necklace combo was my attempt at whimsy: the cream polka dots against the navy background finding their polarity in the navy round beads of the necklace against the cream tank top.
Happy Canada Day!!