Distraction was released as part of Chanel's Roses Ultimes collection in 2012, along with Frisson and Tentation. I bought the latter two at the time of their release (though I've swapped Tentation since then), but avoided Distraction because I wasn't into corals at the time. Luckily for me, Distraction is currently part of Chanel's permanent line-up so I was able to pick it up recently when it finally dawned on me that it's actually a truly lovely colour. Behold: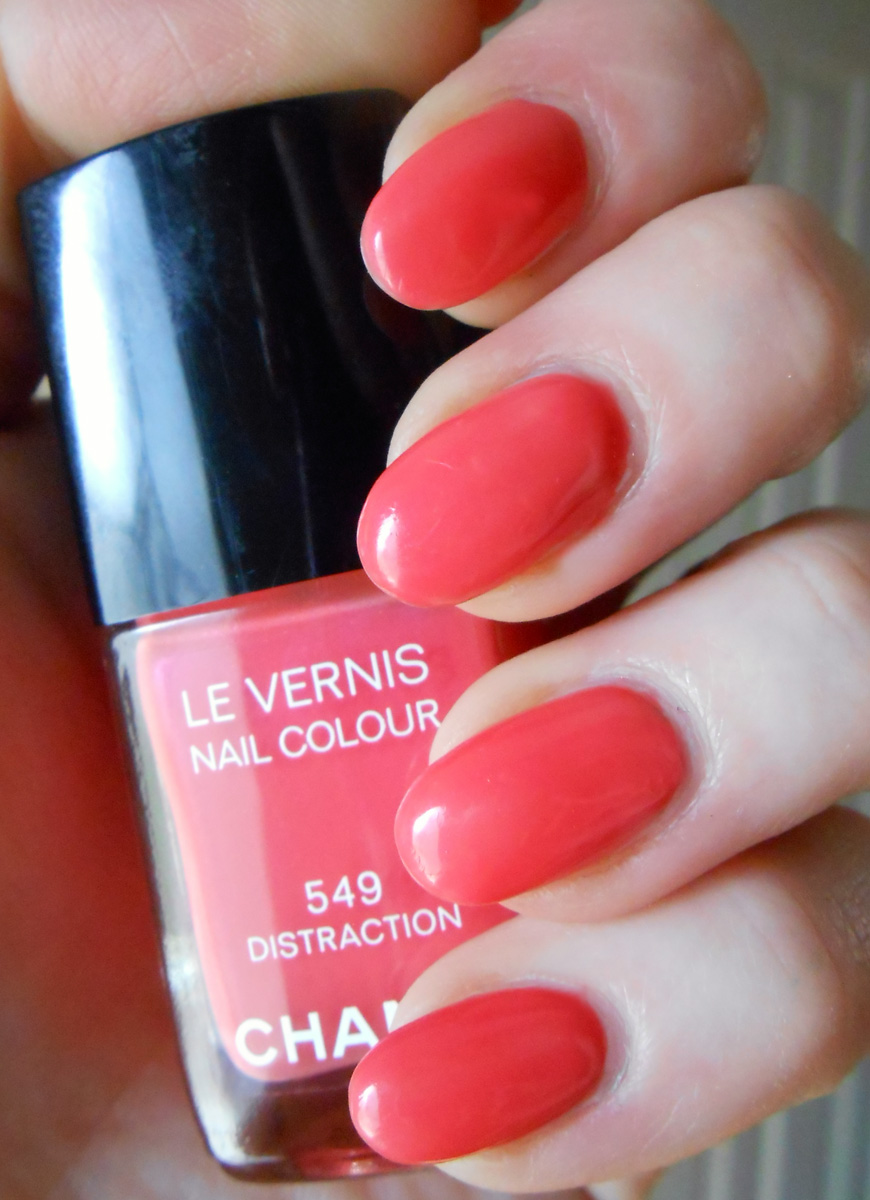 Chanel Distraction is a perfect coral: neither too pink, nor too orange. It actually looks really great with my skin tone, unlike Fracas for example. It does have pink micro-shimmer, which adds dimension; you can see it in the bottle shot below, and it does actually translate to the nail (though I was unable to capture it on camera) albeit very subtly. Application was fantastic; no complaints whatsoever.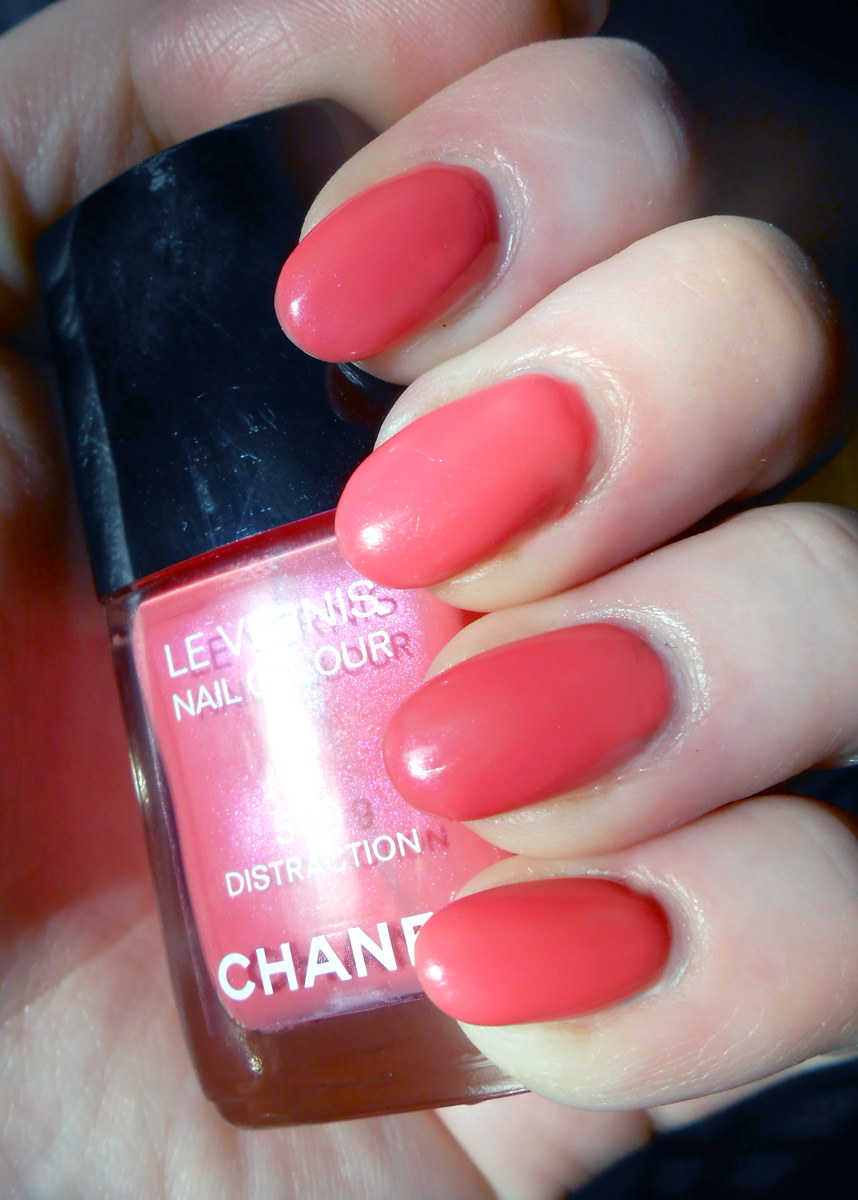 For the inspired outfit, I wanted something fun, sweet, and summery – just like Distraction. My floral RACHEL Rachel Roy top seemed like just the thing, especially paired with a bubbly statement necklace (pun intended).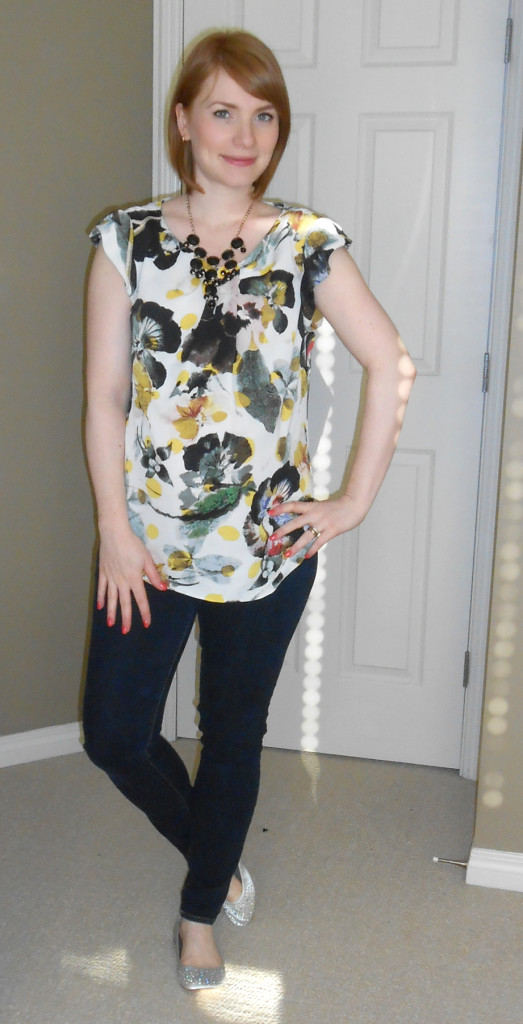 Who knew that florals were such effective camouflage?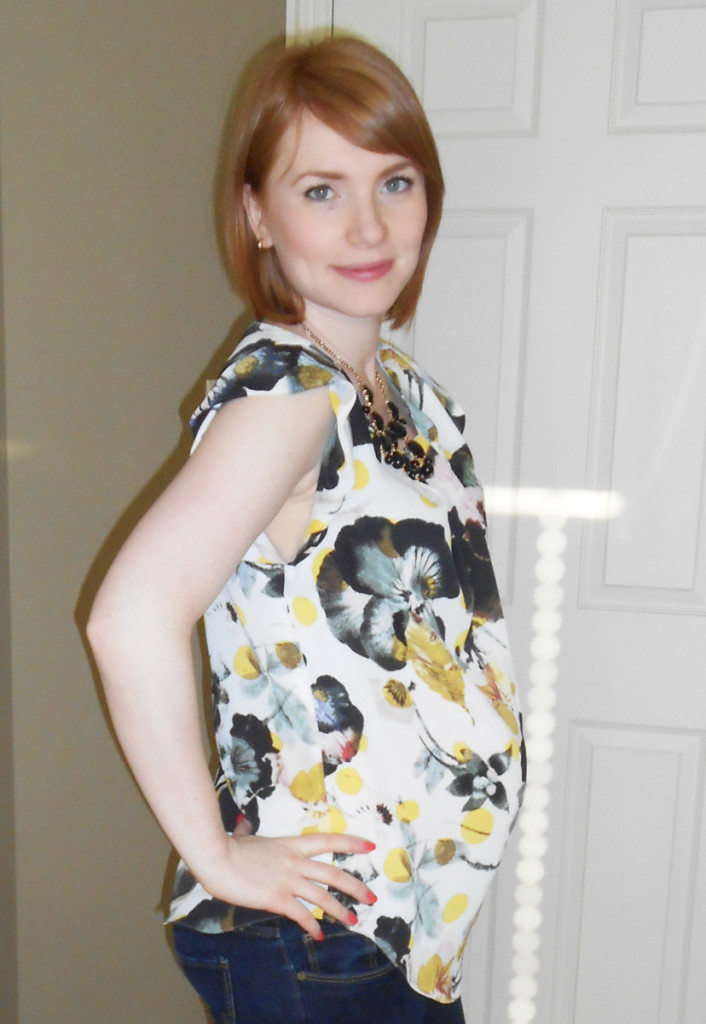 What do you think of Chanel Distraction?