Don't forget to enter the Birthday Celebration Giveaway (click here for details)!
Saturday, August 3, 2013: brunch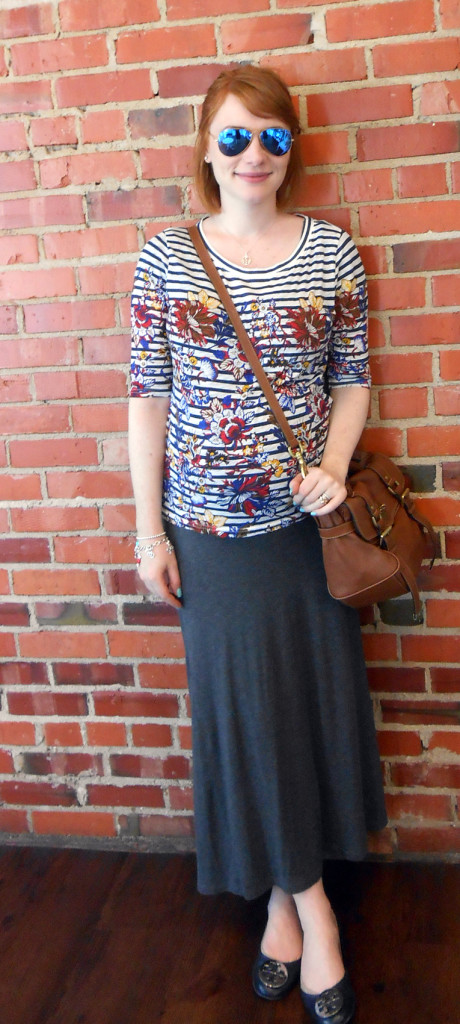 Since my birthday fell mid-week this year, all the celebrating got relegated to the weekend – a long weekend at that. Bonus for me! We started the "party" with a Saturday morning stroll down Whyte Ave, which is becoming something of a tradition for us, followed by brunch at the High Level Diner, where we were joined by Luka's godparents. Initially, we wanted to check out Fort Edmonton Park in the afternoon, but decided to take it easy instead. Even in comfy flats, these feet can't do as much walking as before. We did manage to squeeze in a visit to Whimsical Cupcakes – yum!
For the occasion, I topped off my weekend uniform (aka comfiest maxi dress) with a colourful top, which not only added some visual interest but also a bit of extra sun protection. I like the resulting look, and it gets me some extra wear out of this dress – which, admittedly, has already proven more versatile than most.
Here's a bit of novelty: I wore the same nail polish two days in a row!
Sunday, August 4, 2013: pedicure & dim sum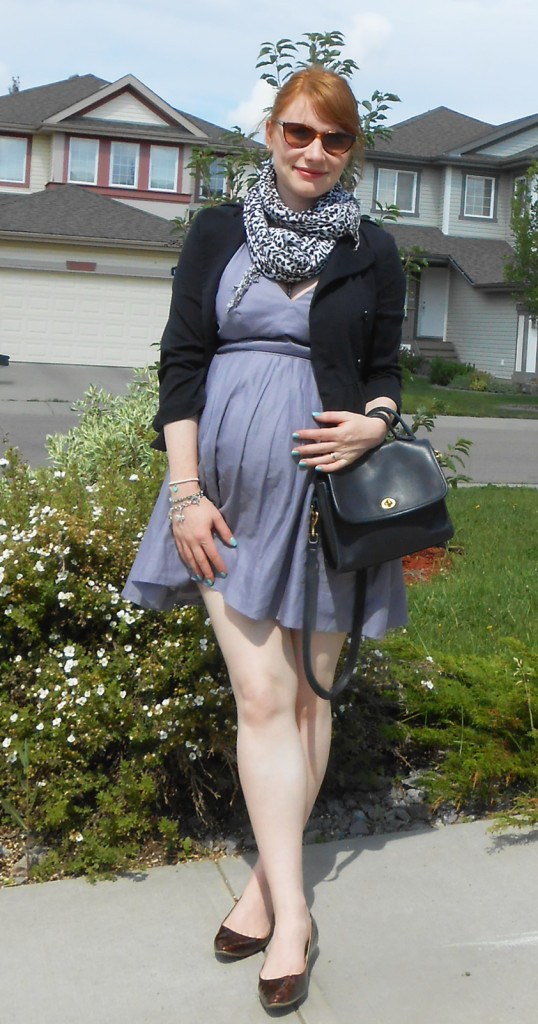 Girl time! On Sunday, my best girlfriend and I treated ourselves to a pedicure and delicious dim sum – my definition of a  perfect "lazy" day. I managed to squeeze into my J. Crew cotton sun dress one more time, and added a leopard-print scarf to cover up the cleavage and balance out the short hemline ((it looks like I'm about to flash the world, but it was just the wind – honestly!).
Monday, August 5, 2013: West Edmonton Mall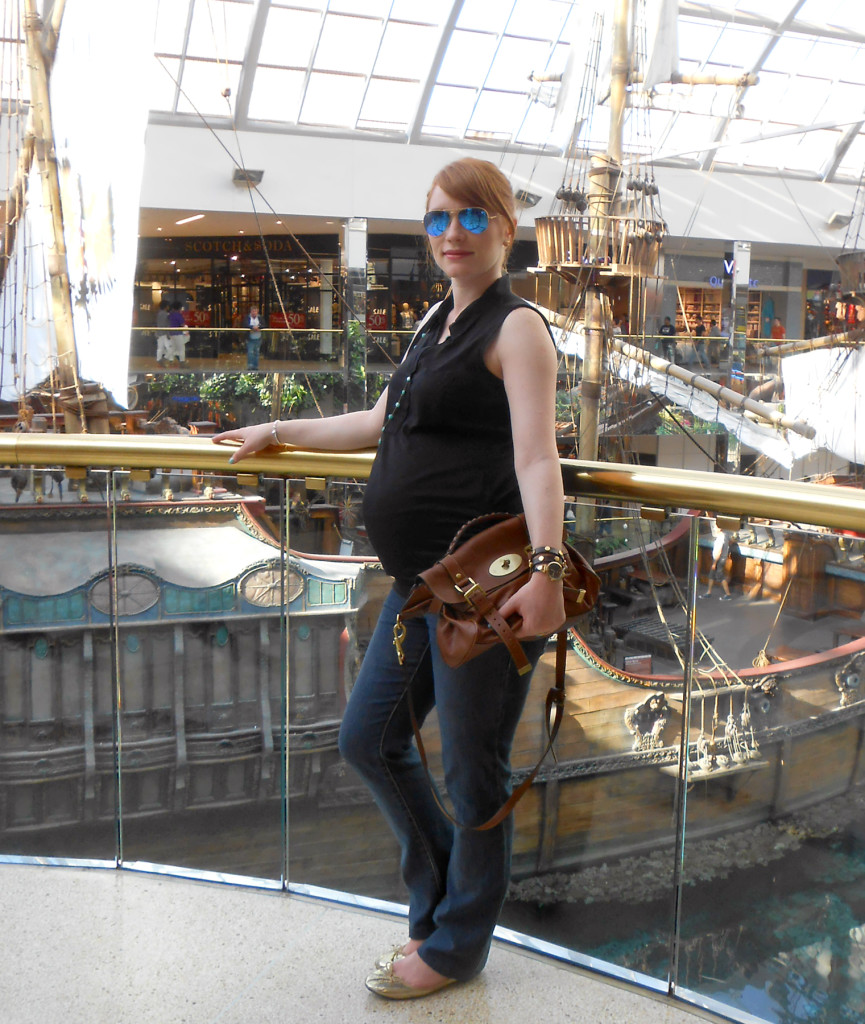 Monday was a holiday, so we had big plans to take advantage of the still-decent weather and visit the Devonian gardens. Luka had a lot of fun out there last summer, and we thought he would enjoy exploring even more this time around. Naturally, he had other ideas; an extra long nap in the afternoon put an end to our plans. So we went to West Edmonton Mall instead – which, judging by the massive crowds roaming the mall, was everybody's fallback plan on this occasion.
I wore a "sensible mommy" outfit – with a little extra bling. It's me we're talking about, after all.
Thursday, August 8, 2013: work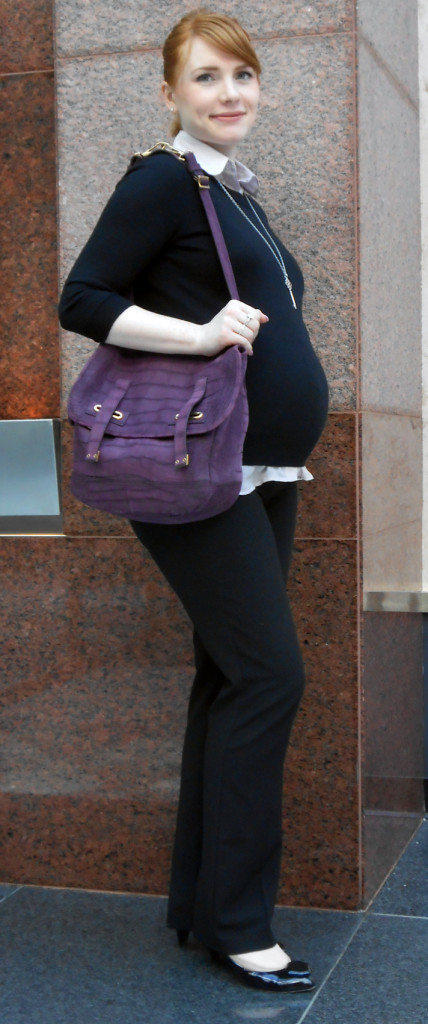 I was at home on Tuesday and Wednesday with Luka, so this was a very short week, work-wise, for me. Or, I should say, office work-wise. Looking after a very active toddler full-time by yourself is a lot of work, and these couple of days made me realize (again) how lucky we are to have my mom take care of Luka – and what mad props she deserves for the amazing job she does. Anyway, by Thursday, I was back in the normal swing of things – and out of sweat pants.
Friday, August 9, 2013: work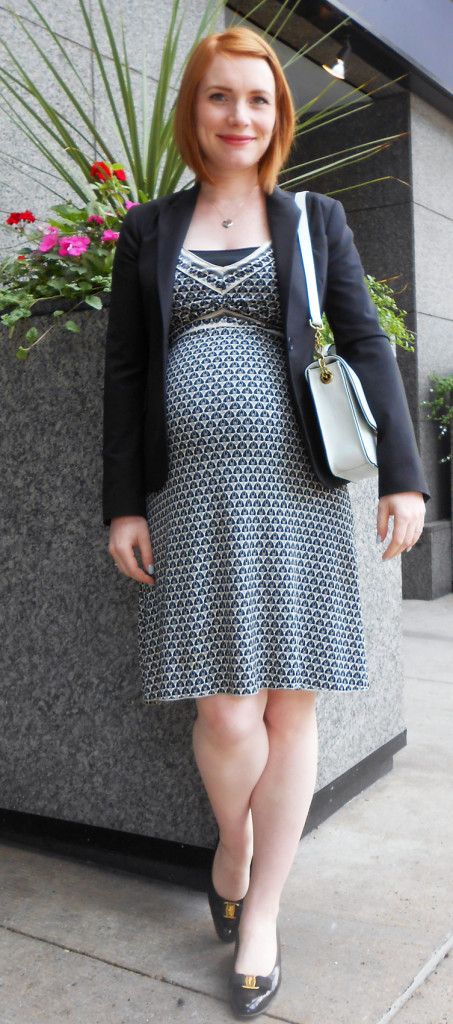 I had to dress up for a work function, which meant no jeans. It was a nice change of pace for a Friday, although having to wear a blazer was not ideal; I tend to find them constricting at the best of times, and right now they might as well be straight-jackets. Luckily, I had another awesome Chanel polish to cheer me up:
Have a stylish week!