Saturday, August 10, 2013: brunch with grandparents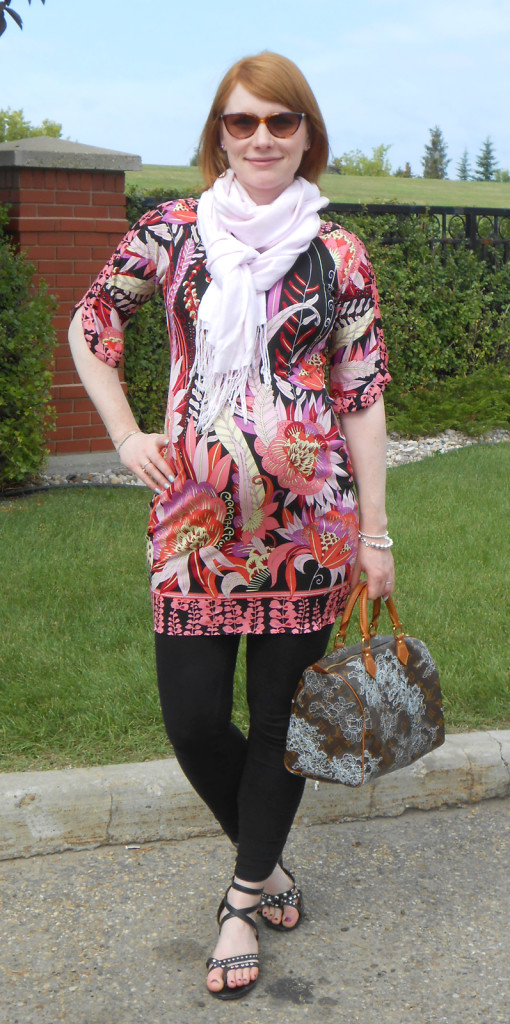 My parents were brave enough to try brunch with a toddler in tow – and dim sum, no less. Luka is not a big fan of trying new foods (he does not get that from me!), which meant that we had no edibles with which to distract him, other than the snacks I'd packed. There was also no wifi, which meant no Baby TV on the go (his current obsession). To everyone's surprise, he did great! And the rest of us got to sample some yummy dumplings, deep fried and curry squid, sticky rice, shrimp cakes, rice noodle rolls … ermmm, this is a style blog, you say? Oh yeah, I wore my favourite (non)maternity Tahari tunic and leggings – easy, peasy.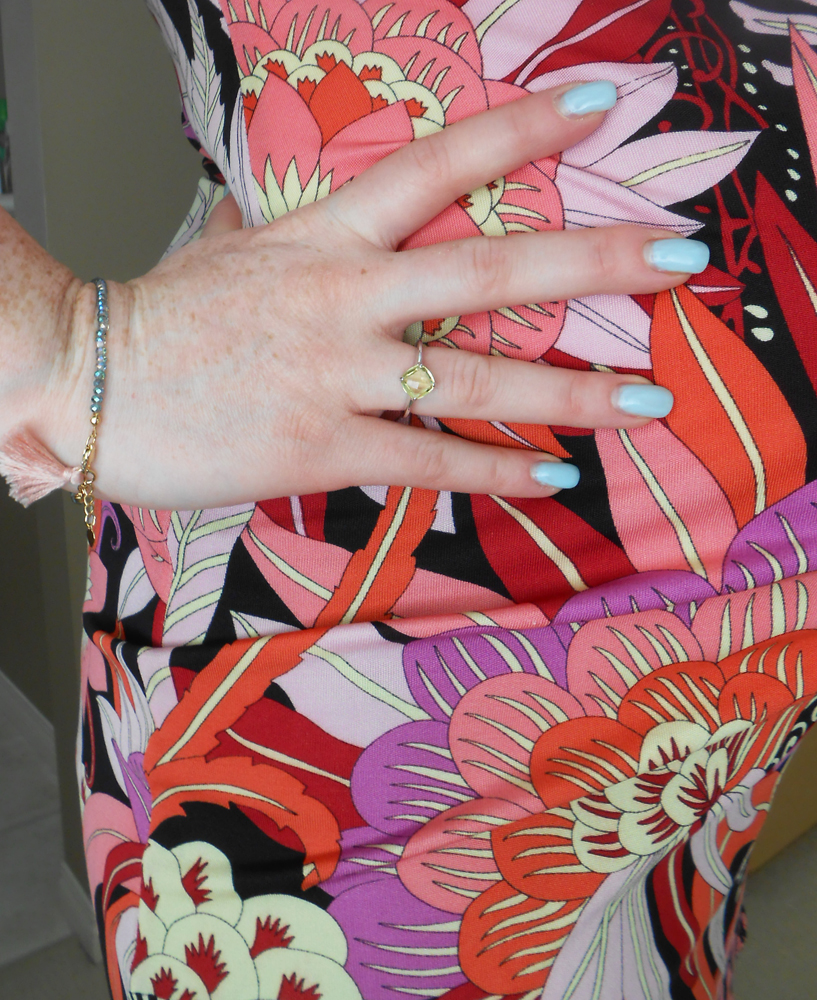 Monday, August 12, 2013: work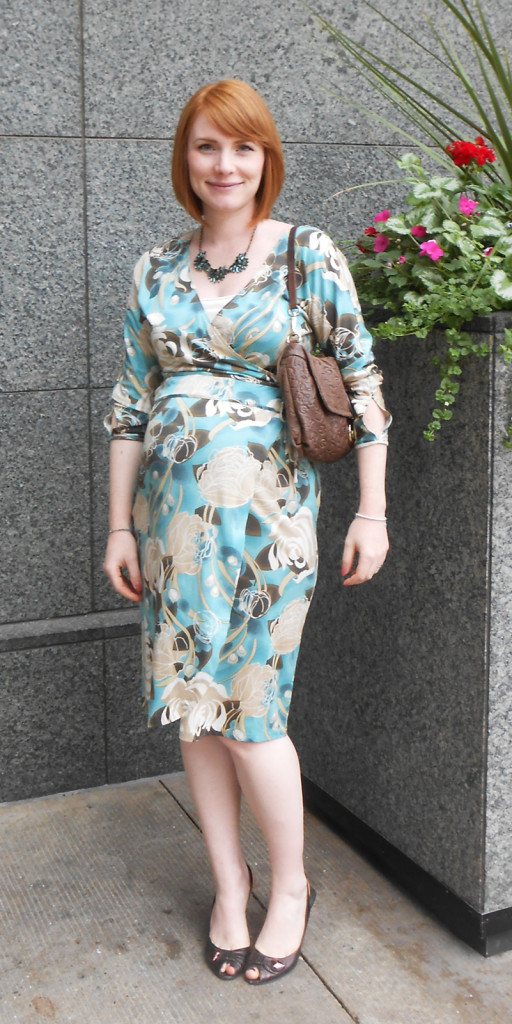 I don't know what it is about this dress; I want to like it, I do like … but only in principle. Every time I wear it, I'm not entirely satisfied. It may be, as one reader pointed out before, an inch or so too long (and, therefore, on the dowdy side). With only 2 weeks of work left, I'm hoping this is the last time I have to make do with it. For the occasion, I threw on one of my favourite cardigans and even went so far as to break out some high heels. I still felt "meh" about the whole thing, but at least it is *technically* a different outfit than previous RC iterations.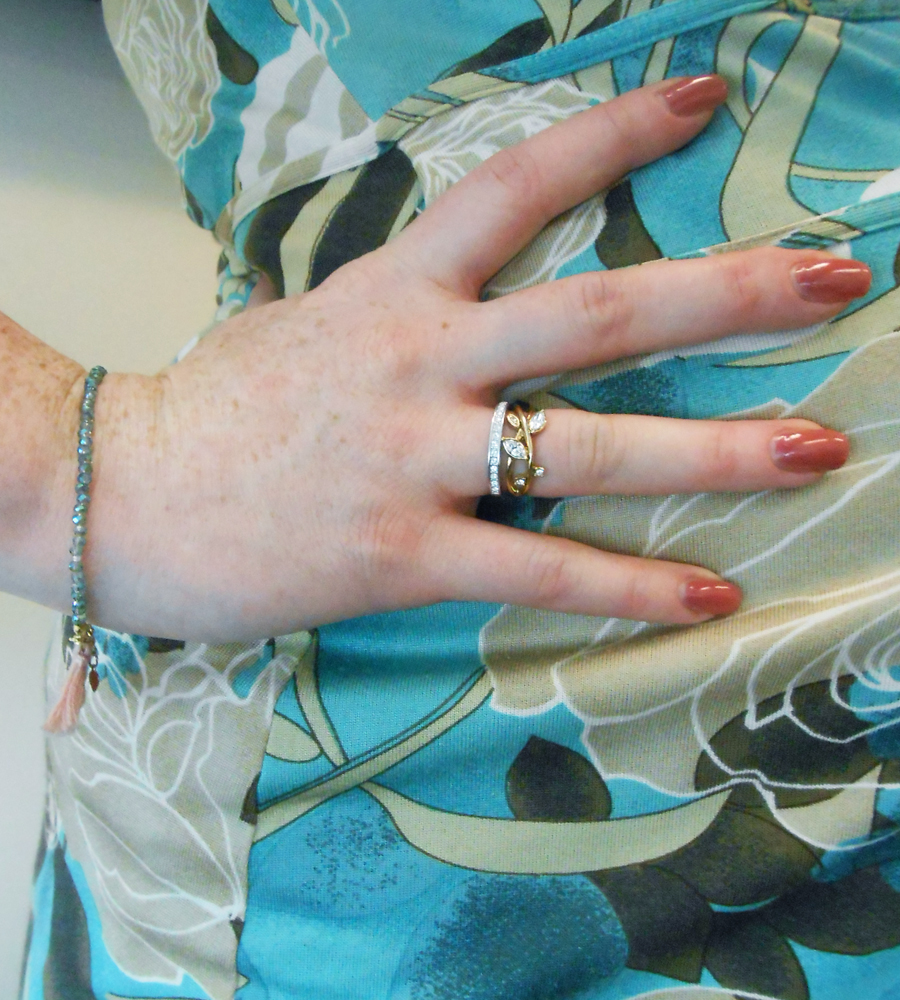 Tuesday, August 13, 2013: work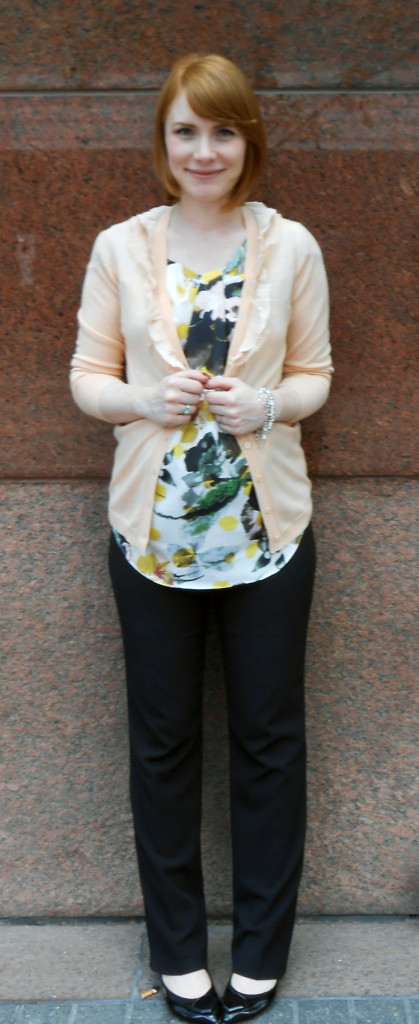 Have I mentioned how much I love this blouse? Apart from the print, it's such a perfect cut for my pregnant self – it's actually longer in the front than the back, great for covering my still-expanding bump. Speaking of the print, it is really interesting. On one hand, it's pretty loud; on the other hand, the colour palette – while not composed of neutrals per se – are super versatile for matching with various other colour accents. I've done red and cobalt before, and here it is with peachy coral. I think yellow, pink, and purple would also work amazingly well. This is definitely one "maternity" piece I hope to keep around!
For accessories, I went with a few subtle pops of aqua. How cute are these earrings?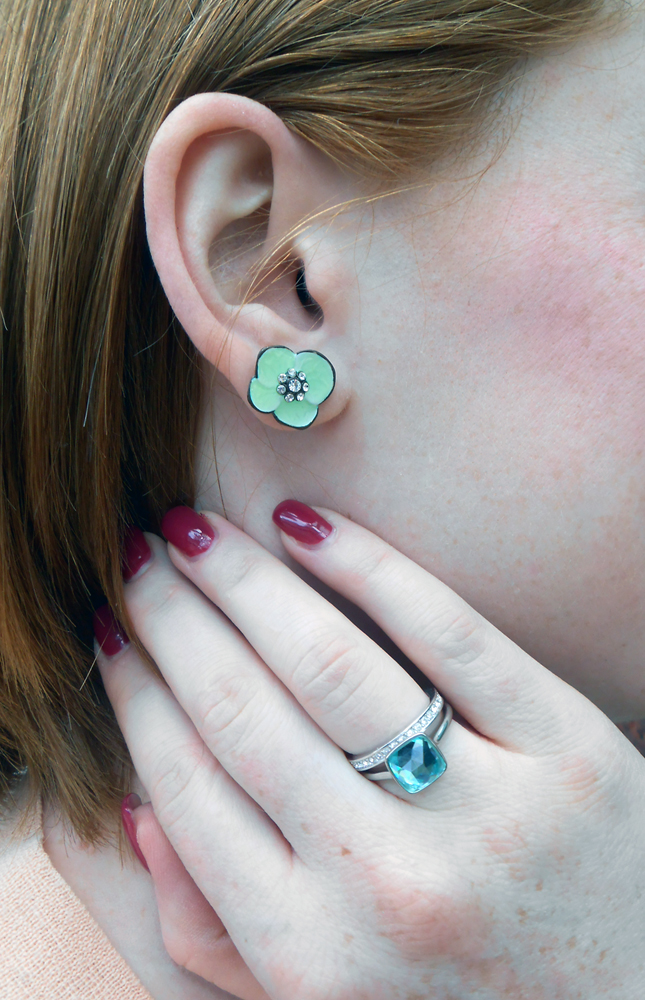 Wednesday, August 14, 2013: work

This turned out a bit differently than I had pictured in my head, but I like it. It's a very autumnal outfit, no? My memory is obviously slipping in my old age, because I could have sworn these two shades of brown were actually less dissimilar than they are – they almost clash a bit. To compensate, I added gold and red accents to play up the coppery brown cardigan, and left the darker chocolate brown as a neutral. I think the same outfit would also look great if I substituted a black dress and pumps. I'm loving this cardigan – so happy I snapped it up!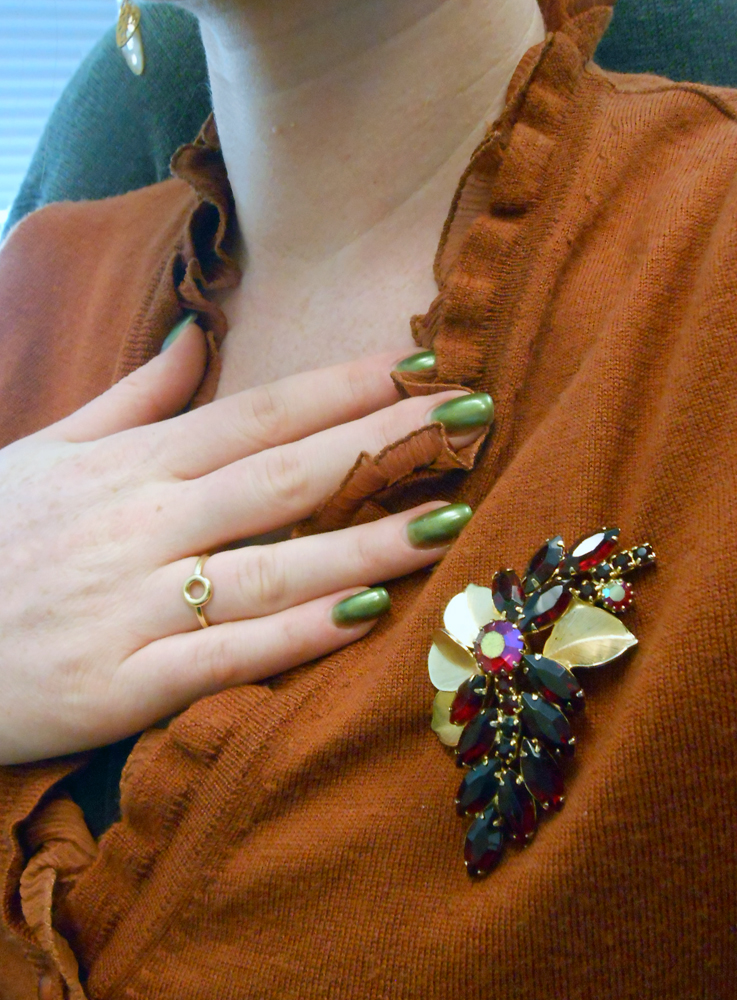 Thursday, August 15, 2013: work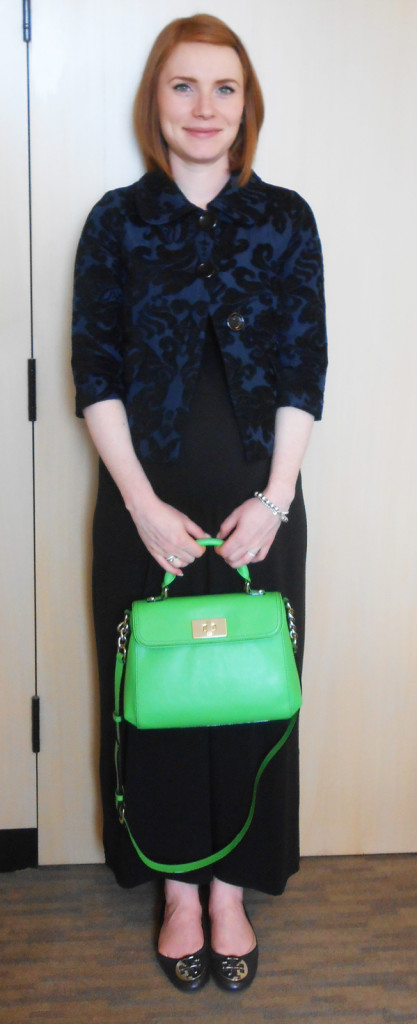 I caved!! I went and did the unthinkable: I wore a cotton maxi dress to work. I'll be over here, hanging my head in shame. In my defence, I did on a Thursday, which is as close to casual Friday as my schedule this week permitted (see below). I also did my best to make it office appropriate, adding a brocade jacket (brocade is ever so grown-up, non?) and nice flats. Did I succeed? I hope so, because I have a feeling I may have to resort to this sort of ploy again before I'm officially done work.
Friday, August 16, 2013: work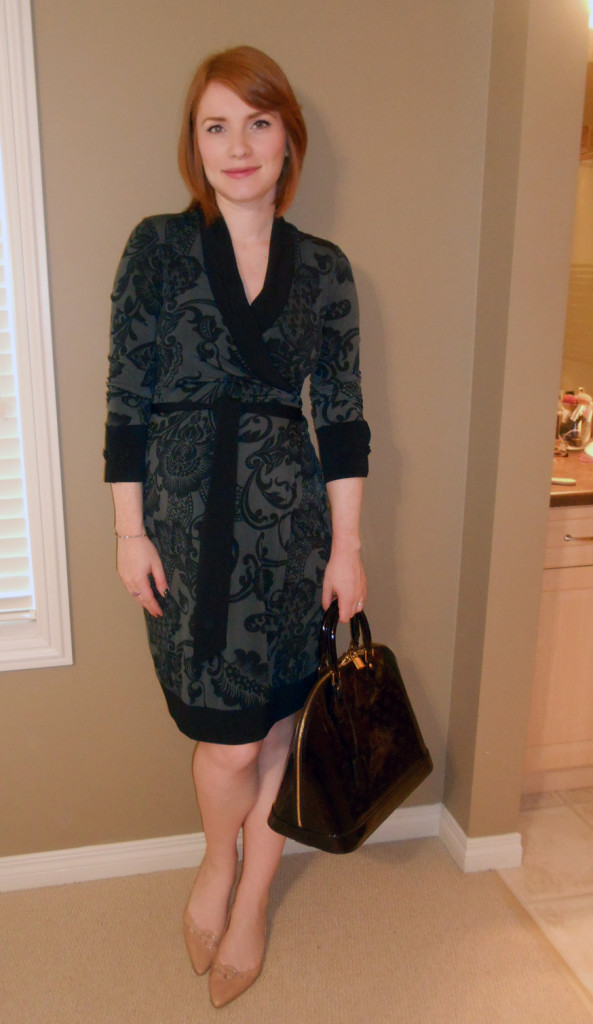 Another work function meant that I had to again forego my usual Friday denim in favour of something dressier. I was relieved to find that I still has something in my closet that fit the bill, more or less.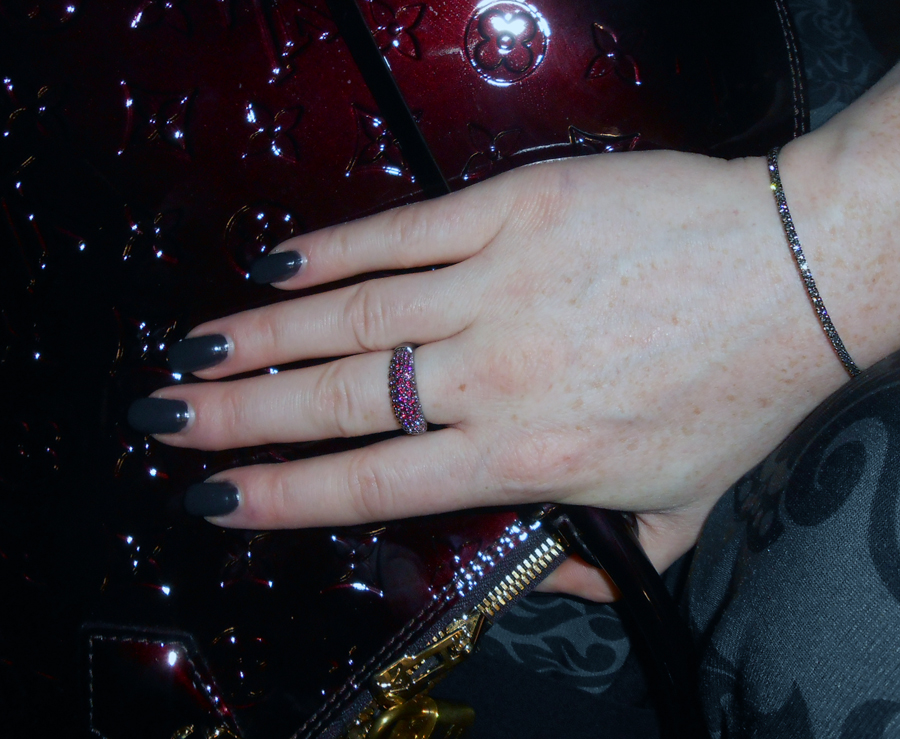 One more week (of work) down, one to go!