Don't forget to enter the Birthday Celebration Giveaway (click here for details)!
A while back I wrote about my shopping dream list, which included (some of) my current fashion obsessions. The thing is, that list is already out of date – and was so about 2 days after I wrote it out. There are just too many pretty, shiny things out there, and I am very easily attracted (or distracted) by them all. To help me keep track of everything, and hopefully better prioritize my actual must-haves before my monthly shopping budgets are blown sky-high, I've decided to start a new weekly feature called "The Weekend Shortlist", highlighting my current objects of consumerist lust. My hope is to get to the point where all of my actual purchases are planned in advance, based on a budgeted list (informed by my weekly shortlists), with nary an impulse buy among them. It's also a chance for you to talk me out of any monumental lapses in judgment. Hey, they happen to the best of us!
Here is this week's shortlist:
Chanel Fashion Night Out Polishes: Magic & Cosmic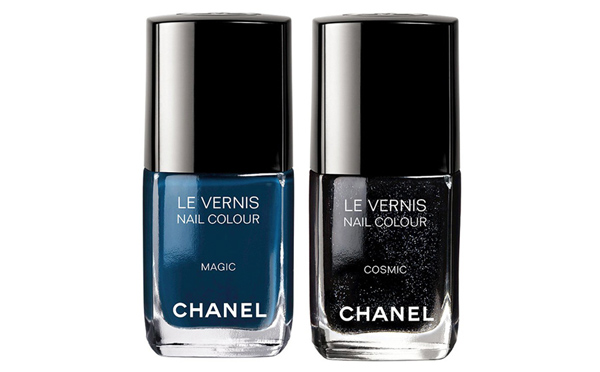 Every year, Chanel releases limited edition polishes in conjunction with the Fashion Night Out (FNO) event. This year, FNO has been cancelled States-side, which has left us Chanel-philes in limbo: will we get a chance to get our hands on this year's polishes, or not? Conflicting information abounds on the interwebz, so we're all keeping our fingers crossed. Magic and Cosmic look very intriguing, indeed. Definitely "must haves" (if I can get them)!
RACHEL Rachel Roy Dress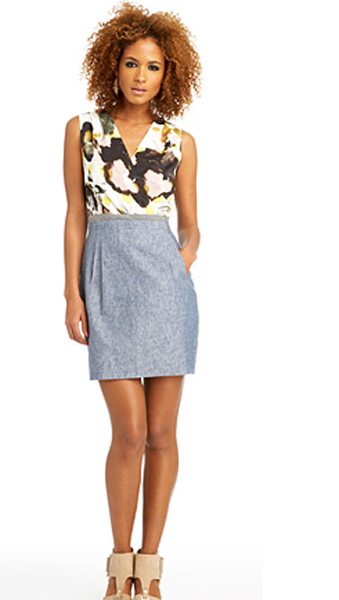 I was searching on eBay for my favourite blouse in a smaller size, when I came across this dress. Does the print look familiar? Yep, it's the same one as my blouse, but in dress form. I'm not going to lie, my first instinct was to hit the "Buy It Now" button. I like the style a lot, not to mention that print, of course. But, on reflection, I decided against it. First of all, the fit could be tricky; this is one of those dresses I wouldn't risk a lot of money on unless I could try it first. And it did cost a fair bit (over $80 plus shipping). Considering this line is made in China, and the material on the bottom half of the dress didn't look to be of great quality, the price just wasn't worth it. It's a "pass" for me … this time. I'm going to keep my eye out for this dress, now that I know it exists, and see if I can find it for a lower price.
Sam Edelman Okala pumps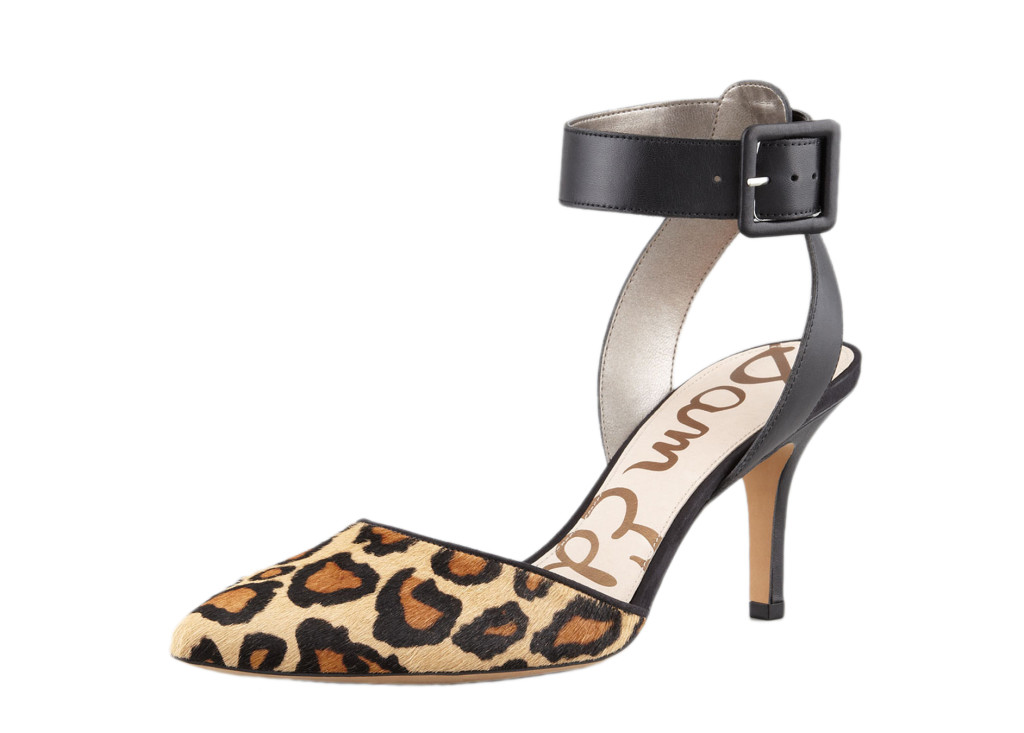 My search for leopard print pumps continues, and this pair is currently at the top of my list. The ankle-strap trend is still going strong, and I have a hankering to try it, so you could say these shoes kill two birds with one stone (um, they sound a bit lethal, don't they?) I came across the style on a blog (it may have been Capitol Hill Style) whose writer swore that they are super-duper, on-your-feet-for-12-hours comfortable. All the more reason to check them out. I've looked at The Bay (who carries the brand) with no luck, as well as on eBay (ditto). I don't want to pay full price on the Nordstrom site just yet, so this is a "wait and see" for now.
J. Crew Embellished Sweater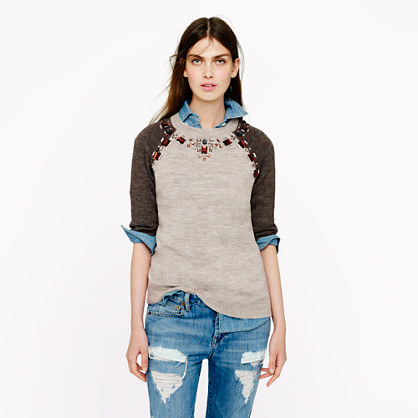 I was perusing the J. Crew website the other day (as one does) when I came across this sweater/blouse in the sale section. I'm not sure if it's more like a sweater or more like a regular knit top, but whatever it is, it looks so very pretty. I am always drawn, magpie-like, to anything embellished and this is no exception. It's a bit preppy, and a bit glam, and I waaaaant it. But … it's a "pass", I think. Sigh! Even on sale (at around $70 last time I checked), it's doesn't look like a good investment. The jewel embellishments will make it harder to care for, and the overall distinctive look will make it harder to blend into my wardrobe. Not to mention, the cost isn't justified based on my current wardrobe needs and budget. But it is so pretty!
Tiffany bead necklace and earrings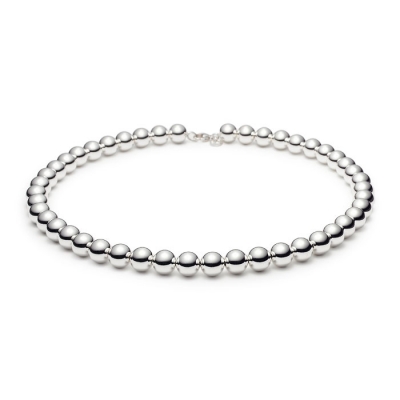 Ever since I got the Tiffany mini-bead bracelet, I've been obsessed with this style. I think the necklace and earrings would be a versatile, timeless addition to my jewelry collection – the kind of pieces that could work with almost any outfit, and look both elegant and understated at the same time. Because of the cost ($400+ for both pieces), these are going on my wishlist. I may have already dropped a few hints to my husband … it's never too early to start thinking about one's Christmas shopping, after all.
Have a great weekend!