I have always been a "summer person" and, consequently, never much of a fan of fall. To this day, 8 years after graduating from my last degree, I still associate fall with the end of summer vacations (aka the end of the fun part of the year). Living in Alberta, where fall can often prove to be more of a season on paper than in reality, only compounds my general apathy. From a sartorial perspective, fall means the return of "cold weather dressing" and, in turn, coats and boots; I don't like either all that much. All in all, it's hard for me to get excited about fall.
Still, practical reality dictates that, every year, I have to resign myself to the new season. To make the most of it, it helps to be prepared. These are my must-have items for surviving fall in style.
Fall coat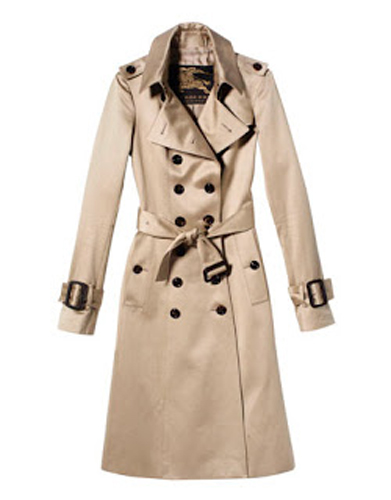 I'll come out and say it: I hate coats. The cute ones are rarely practical, and the practical ones rarely anything but ho-hum. I hate shopping for coats. I hate buying coats. One of my idiosyncrasies is that I hate paying a lot of money for practical, mundane things; coats are both of those things, and expensive to boot. But fall weather requires a coat, and around here that means something more substantial than, say, a jean jacket.
My go-to piece is the trench. It's a classic that never goes out of style, and in a neutral colour (camel, black or navy, for example) it goes with everything – dresses, skirts, pants, or jeans. If the weather calls for it, you can add layers underneath for extra warmth. The trench has personality, which is a bonus.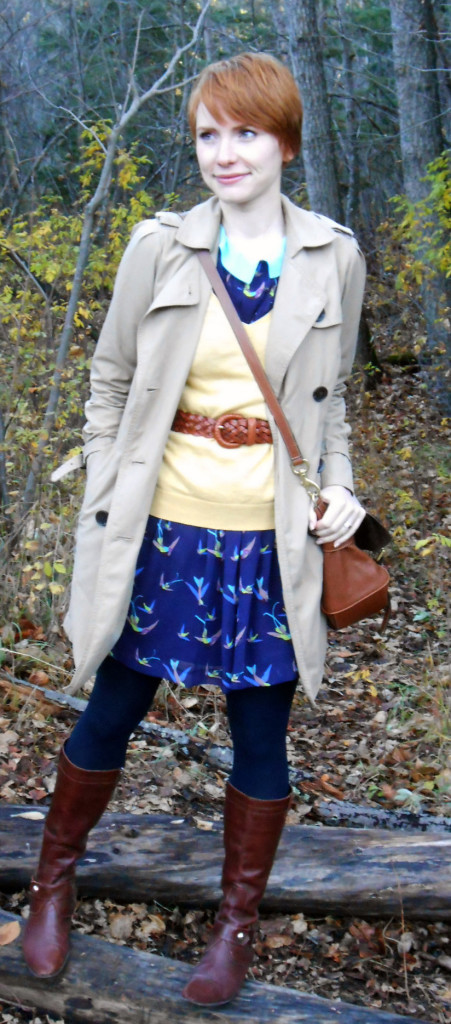 Rubber boots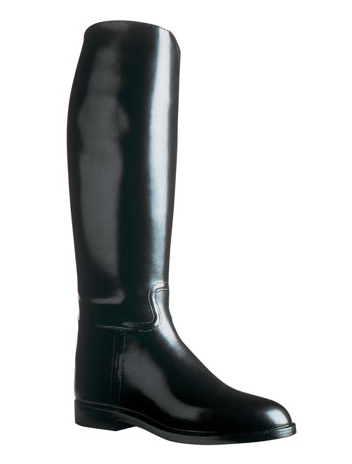 You don't strictly need rubber boots; push comes to shove, you can just wear your leather boots on rainy fall days. I recommend getting rubber boots, though, because (a) they are easier to care for than leather ones; and (b) you can find really cute ones for cheap. For example, last year, Winners had pairs starting at about $30. Yes, they were made in China, but so are Hunter's.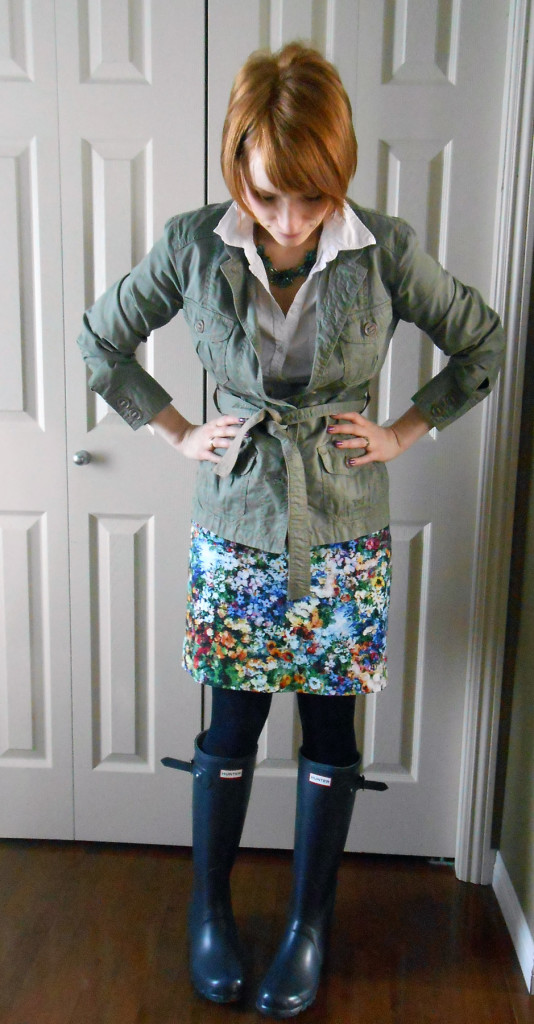 Not to mention, there is something really fun and exuberant about rubber boots – they always make me think of my son, stomping with glee through rain puddles. Reliving a childhood moment: priceless.
Fun tights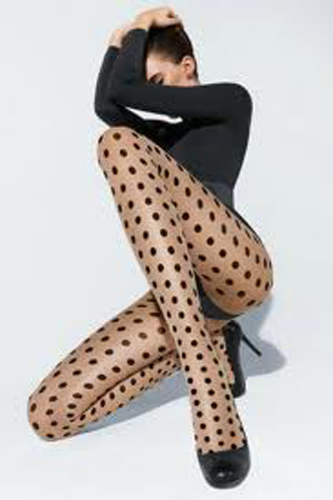 Yes, I just put "fun" and "tights" in the same heading. They may not be everyone's idea of a fun wardrobe item, but they're a super practical and versatile accessory for fall. Let's start with the practical aspect. A good opaque pair of tights will keep your legs warm while you transition your summer dresses and skirts into fall (and beyond, if Mother Nature allows). Needless to say, that's a huge bonus in terms of extending the utility of the clothes already in your closet. As for versatility, tights are a great way to add visual interest to an outfit – whether through colour, texture, or pattern.

Cardigans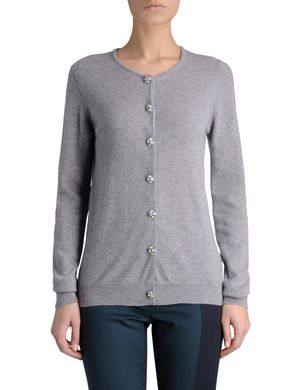 Cardigans are an all-year-round wardrobe must-have in my books, but never more so than in the fall. Fall dressing is all about strategic layering, and cardigans are eminently useful for that purpose. On warmer days, they can serve in place of a jacket (just don't forget your trench!). On cooler days, a cardigan layered under a blazer can add that extra needed bit of warmth. I generally avoid cardigans in chunky knits specifically to maximize the layering possibilities; you can tuck them in, belt them, or even wear them backward (buttoned up, of course). If you're willing to get creative, you can even layer cardigans on top of each other by mixing lightweight and chunky knit versions. The possibilities are endless.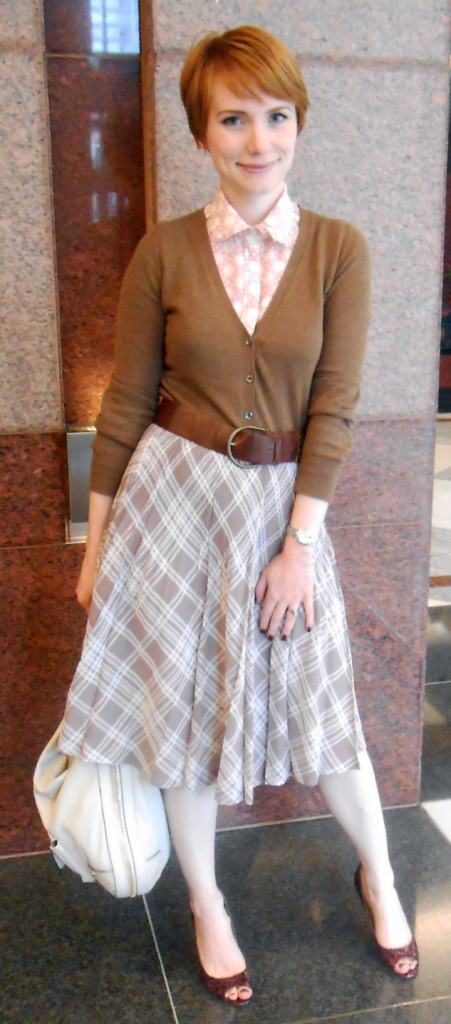 What are some of your fall must-haves?