Wherein I bid adieu to the Remix Challenge…
It's been a fun ride, hasn't it?
I probably should have ended the Remix Challenge last week, but I like round numbers. I also decided it would be fun to do exactly what I "threatened" a while back: have an entire week of outfits based on the same piece of clothing – to wit, my grey maxi dress. Hey, it still fits at least!
Sunday, August 25, 2013: baby shower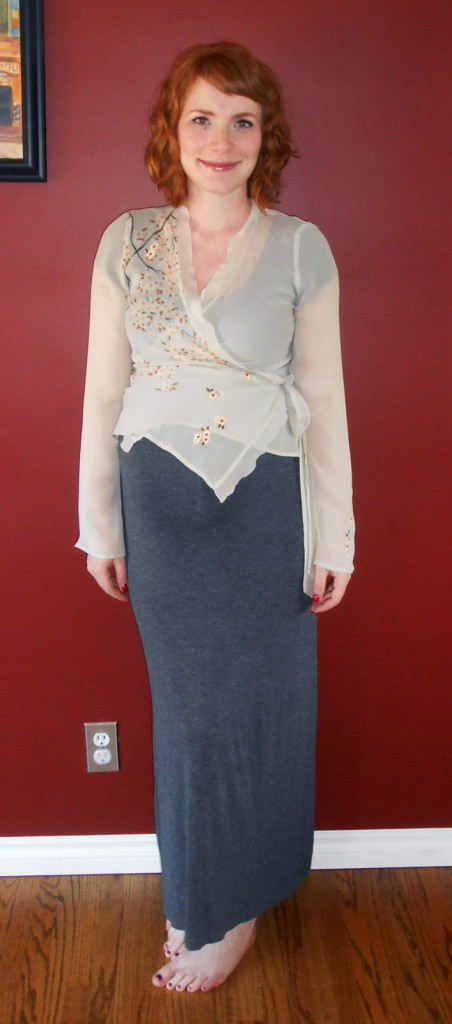 A couple of my dear friends threw me a baby shower on Sunday, where I got to enjoy some much-needed "girl time", not to mention delicious goodies from Duchess Bakery and Crave Cupcakes. Baby names (of the celebrity and non variety) were a hot topic, but I managed to resist the urge to spill the beans on baby J's future moniker. Only 2 more weeks to keep a secret …

Monday, August 26, 2013: thrifting

My first day of official holidays (before the actual maternity leave kicks in next week) was a rainy one … of course. So I threw on a jacket to go a-thrifting with my mom and Luka. Value Village happened to have a "50% off everything" sale, which meant the crowds were crazy – even at 9 in the morning. Naturally, as luck would have it, I found absolutely nothing. Ditto at Goodwill, which also seems to have jacked up its prices on certain things. Hmmm…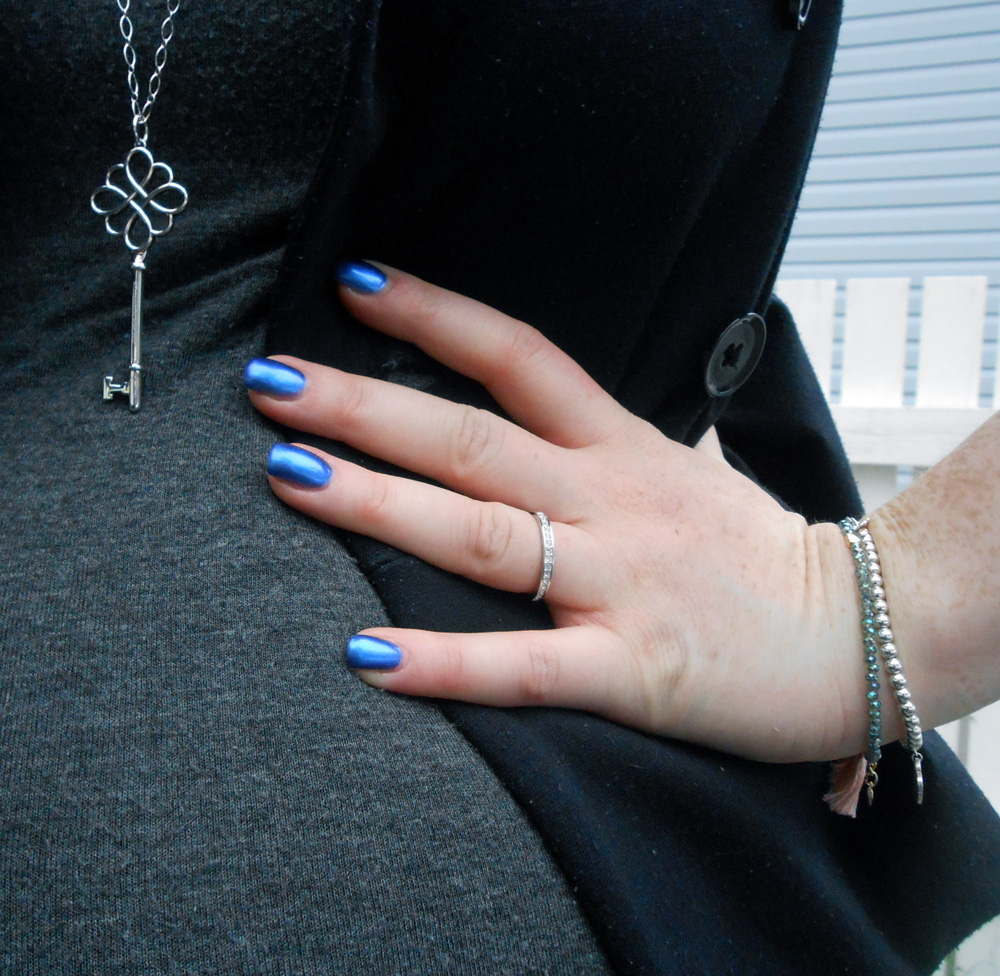 Tuesday, August 27, 2013: errands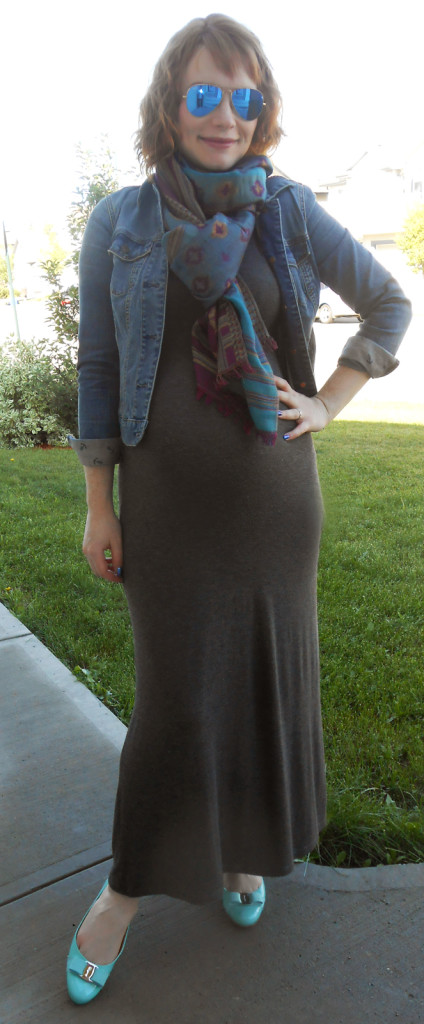 A simple dress + scarf combo, livened up by a purple/aqua colour scheme.
Wednesday, August 28, 2013: more errands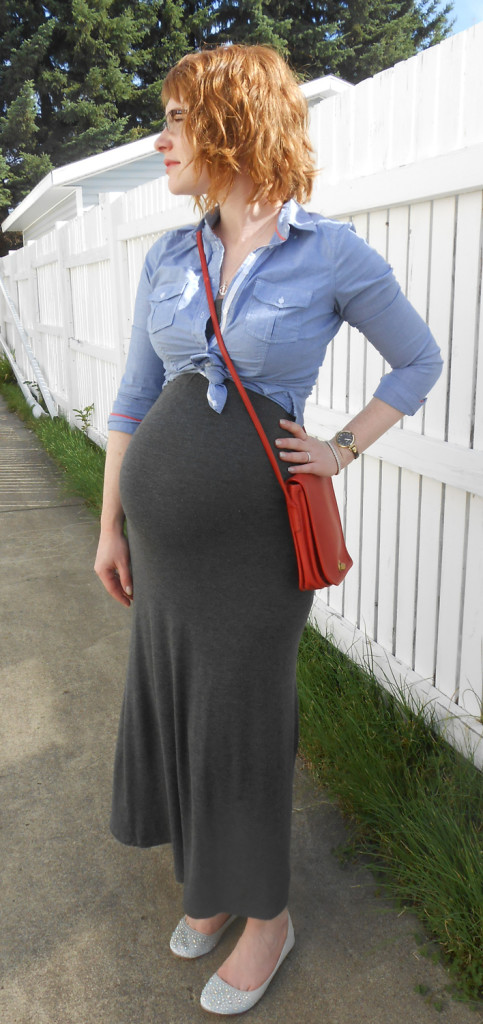 This was my lame attempt at looking somewhat stylish at this late stage of pregnancy. A pop of red always helps, right?

Thursday, August 29, 2013: doctor's appointment & shopping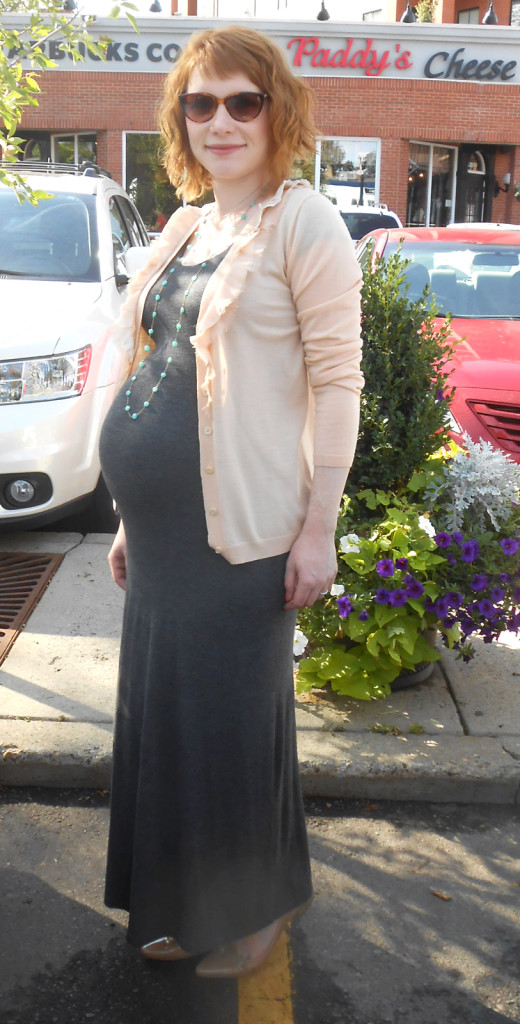 Are you bored yet?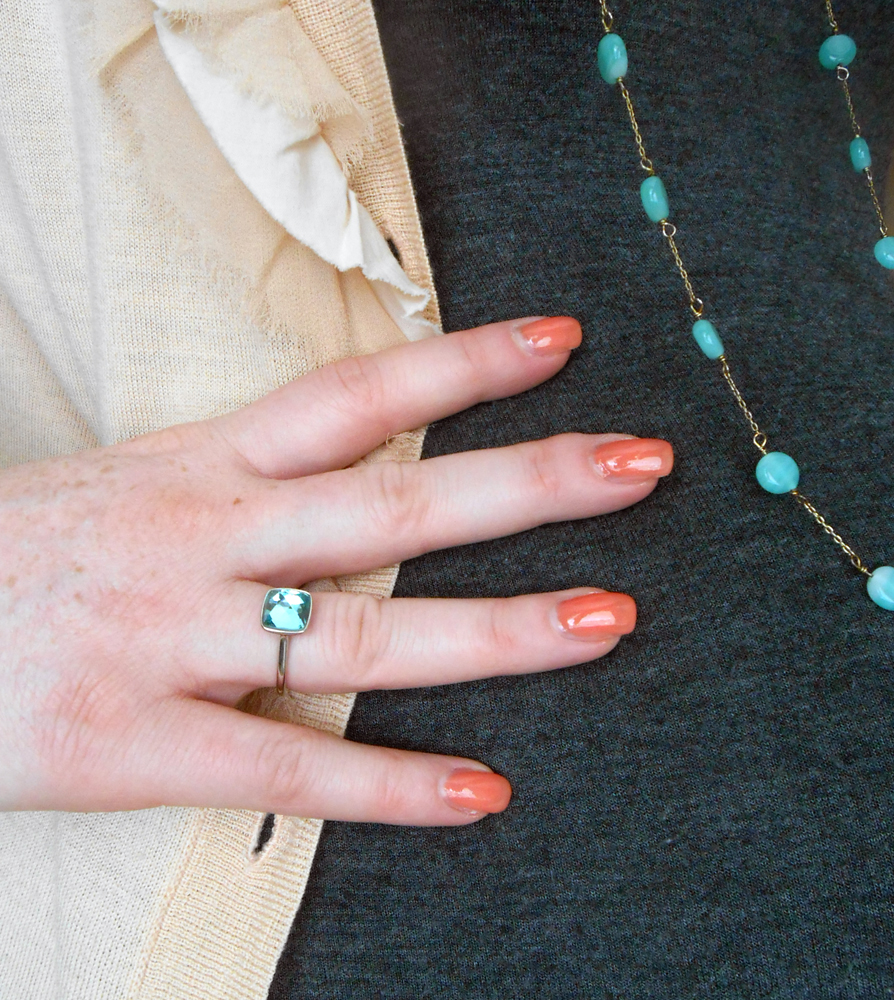 Seriously though, a simple, plain, solid colour dress in a neutral of your choice (I'm personally partial to black or grey) will always serve you well. A friend of mine is planning to wear a black dress (the same one) for a month straight – with different accessories each day – and see if people notice. Whether they do or not, I am convinced that she will be able to easily come up with 30 different outfits – and then some.
And that's a wrap, folks! Have you enjoyed the Remix Challenge? I hope it has inspired you to look at your own wardrobes with a fresh perspective, and have fun dressing every day. Life's too short to wear the same outfits all the time – even if you do wear the same things time and time again. They're called "classics" for a reason, after all.