Happy Friday, everyone! This is a scheduled post but feel free to share your thoughts on my weekly faves in the comments – and tell me what has caught your eye this week.
J. Crew Ankle Cuff Pumps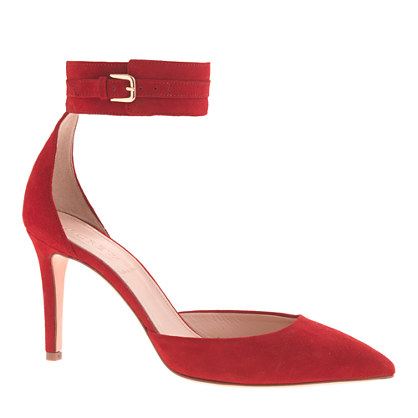 I'm getting more and more drawn to the whole ankle-strap trend. This pair looks so elegant, and the colour is to die for. However, while I love the look of suede, I'm always wary about buying suede shoes (especially at a $278 price point) – I'm not much for babying my footwear, and this is one material that definitely requires it. This pair is likely a "pass" for me, ultimately … unless I luck out again and find it discounted at a consignment store. It's just too expensive for my current budget.
I have to say that it does remind me of an old pair of Goldenbleu sandals that I lusted after for a long time.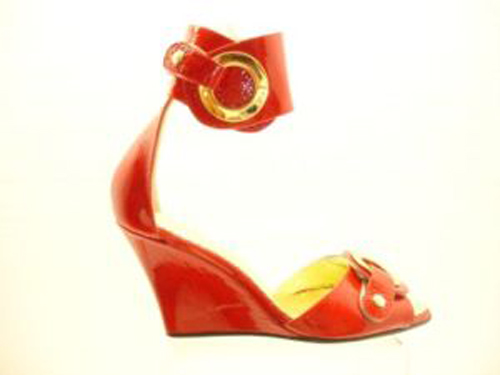 As far as I know, that brand is now defunct, but you can still find these beauties on eBay … sadly, never at a price that I can justify. Sigh … I'll just have to keep waiting.
Theory Suit
Ironically, now that I am not going to be working for a while, all I seem to think about is office wear. Blame it on being pregnant for what seemed like an eternity, but I'm simply craving a sharp, streamlined suit. And I'm not even a "suit person"! Obviously, this isn't an item I'm going to be picking up any time soon, but I can't wait to hunt for it come next summer.
Diane von Furstenberg Wrap Dress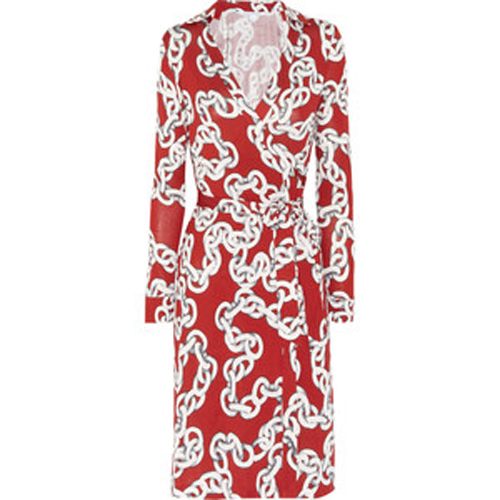 I know, I know – how many wrap dresses does this woman need? In my defence, how awesome is this print? I don't have a lot of red in my wardrobe, so I think this fiery number would be a good addition. I'm basically resolved to stalk this dress on eBay until I can find it for a reasonable price (ideally, under $150). Wish me luck, I have a feeling I'm in it for a loooong wait.
BCBG Paperbag Waist Skirt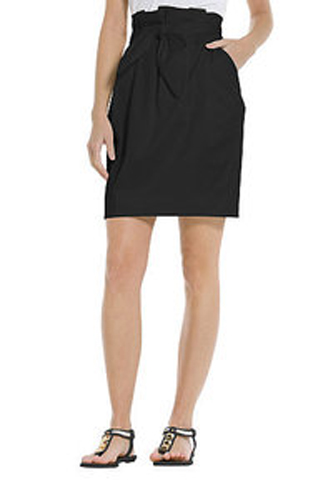 The eagle-eyed reader will recognize this skirt – I have one in my closet. So why is it on the list? Because it's one of my favourite things to wear, and I think it's time to start planning for its eventual replacement. I'm not in a huge rush, since I'm pretty sure I can get at least another year or so out of my current skirt before it starts looking worn-out; however, since it's an older style that doesn't come up on eBay very often, I don't think it hurts to start looking early – for one thing, it will help improve my chances of finding a good deal. It's a "must have" after all!
Milly Clover Leaf Blouse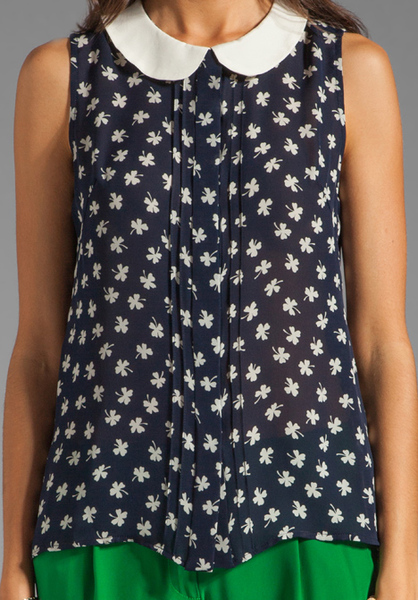 Fashion has moved on, but I'm still enamored with Peter Pan collars. This blouse is adorable and elegant (not too trendy, not too "young"). The navy/white combo is classic, and the print is cute but still age-appropriate. The only problem: price, of course. The last time I saw this blouse on eBay, it was selling for around $120. Needless to say, way too expensive for my taste. I'm taking a "wait and see" approach for now.
Happy weekend!