Happy Friday! Hope everyone had a fabulous week. This is a scheduled post, but please feel free to share your thoughts on my weekly faves in the comments.
MICHAEL Michael Kors Hoop Earrings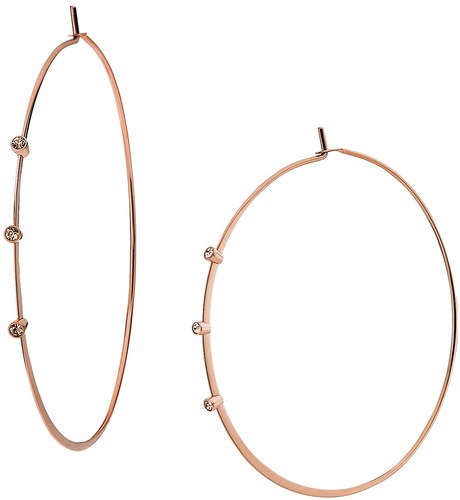 I've been looking for a pair of hoop earrings for a while; they're a jewelry box staple, and I don't have a pair yet. This particular version checks off a lot of boxes for me – they're delicate, not chunky, and have a little bit of discrete bling, which makes them perfect for the office and the weekend. As a bonus, they come in both gold and rose gold. But … at $85 a pop, the price is ridiculous, in my opinion. Unless they're actually made from gold and/or semi-precious stones, which I doubt. Even for gold vermeil, $85 is a lot, as far as I'm concerned. It's a "pass" for now – at least until I find them on sale.
Chanel Rouge Moire and Rose Moire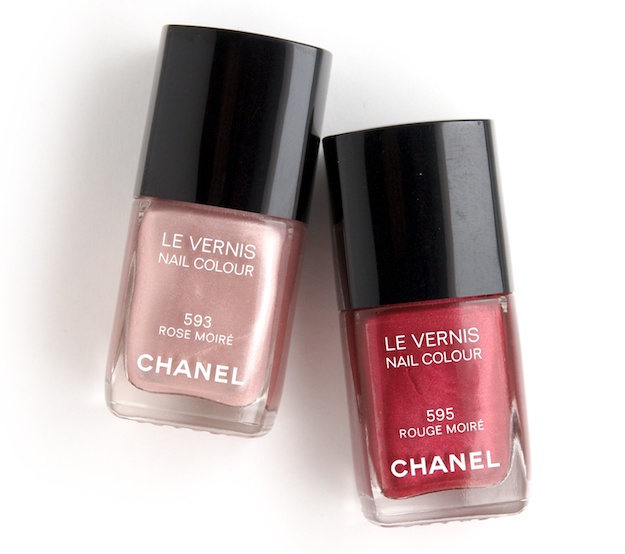 I have no idea what "season" Chanel's new Rouge Allure Moire polish collection is supposed to be. Fall? Pre-Christmas? Who cares? Two more gorgeous polishes I need want to add to my collection. Rouge Moire is a definite "must have"; I am a bit more reticent about Rose Moire, which might prove to be too pearlized for my taste, so I will wait to see it in person before I commit.
Kate Spade Astor Court Elena (in Wedgwood) or Gold Coast Maryanne (in Cashew)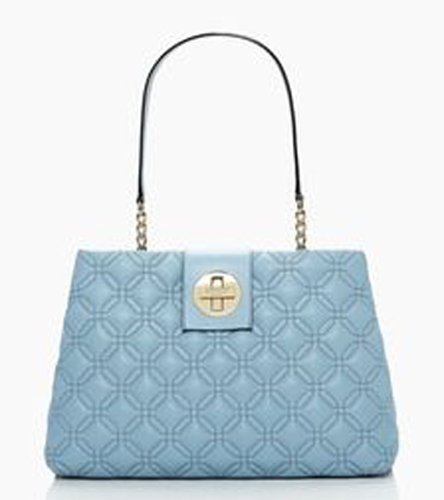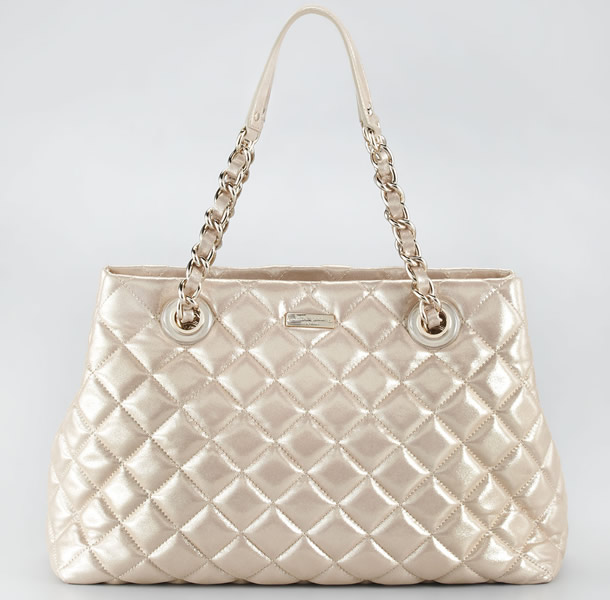 I've been a bit obsessed with quilted Kate Spade bags lately (this month's shopping recap will explain why), and these two tote styles are right up my alley. The Wedgwood blue colour of the Astor Court Elena is stunning, but I'm also drawn to the golde-beige of the Gold Coast Elizabeth, which would probably be a more versatile choice for my wardrobe. Sadly, both are selling for $250-300 and up on eBay, which is more than I am looking to spend at the moment. So I'm putting both of these on my "wait and see" list, hoping that the fashion-bargain gods smile on me once more.
Coach Stone Stacking Ring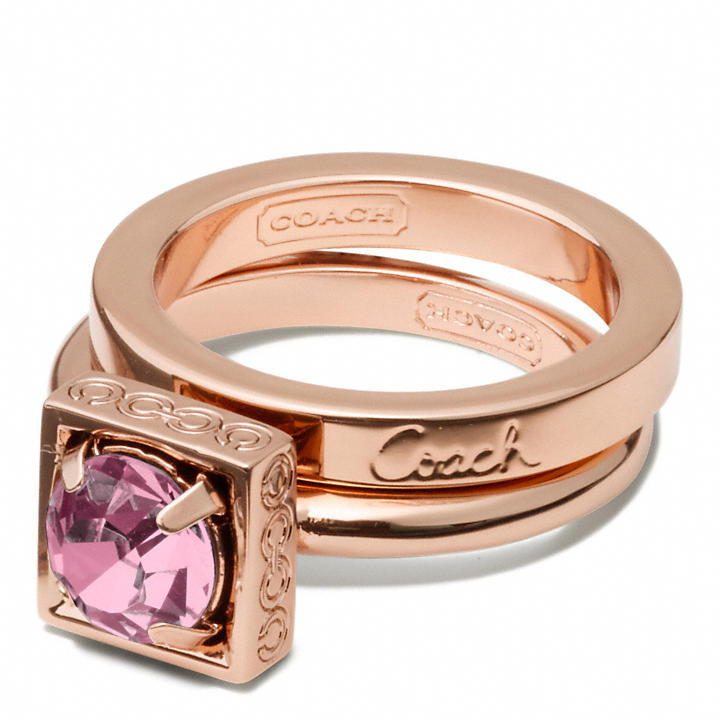 I love the overall look of this ring (modern, unfussy), and I can see how it could easily work with other pieces in my jewelry collection. I could do without all the logos on it, but in person they are much less noticeable. And I love the mix of rose gold and pink stone! The ring is not a "must have", in the sense that I can live without it, but it's definitely going on my wishlist. If anyone has experience with Coach jewelry, and can give me a heads-up about quality, that would be much appreciated!
Happy weekend everyone!