I love Shoppers Drugmart points redemption events: it means I get to trying out new, splurg-y cosmetics! I almost never do so otherwise, so it's a real treat whenever I save up enough points for a big buying extravaganza. [I also tend to stock up on cosmetic "staples", like my favourite mascara, so it's usually a mix of fun and practicality.] Here are some of the products I picked this time.
Lancome individual eye-shadow pots ($22 each)
I'm a big fan of Lancome eye-shadows, so I stock up whenever I get a chance to do it for free. [Getting the Shoppers points is not free, but you get my point.] Although I love their compacts, this time I wanted to pick and choose specific colours, so I went with individual pots. I knew I needed a light shade close to my skin tone colour for use as a "base", but my other two picks were more impulse buys than anything. Mostly, I couldn't resist their sparkliness. I know, I am a 12-year old at heart when it comes to make-up. Nevertheless, I am very pleased with all 3 choices.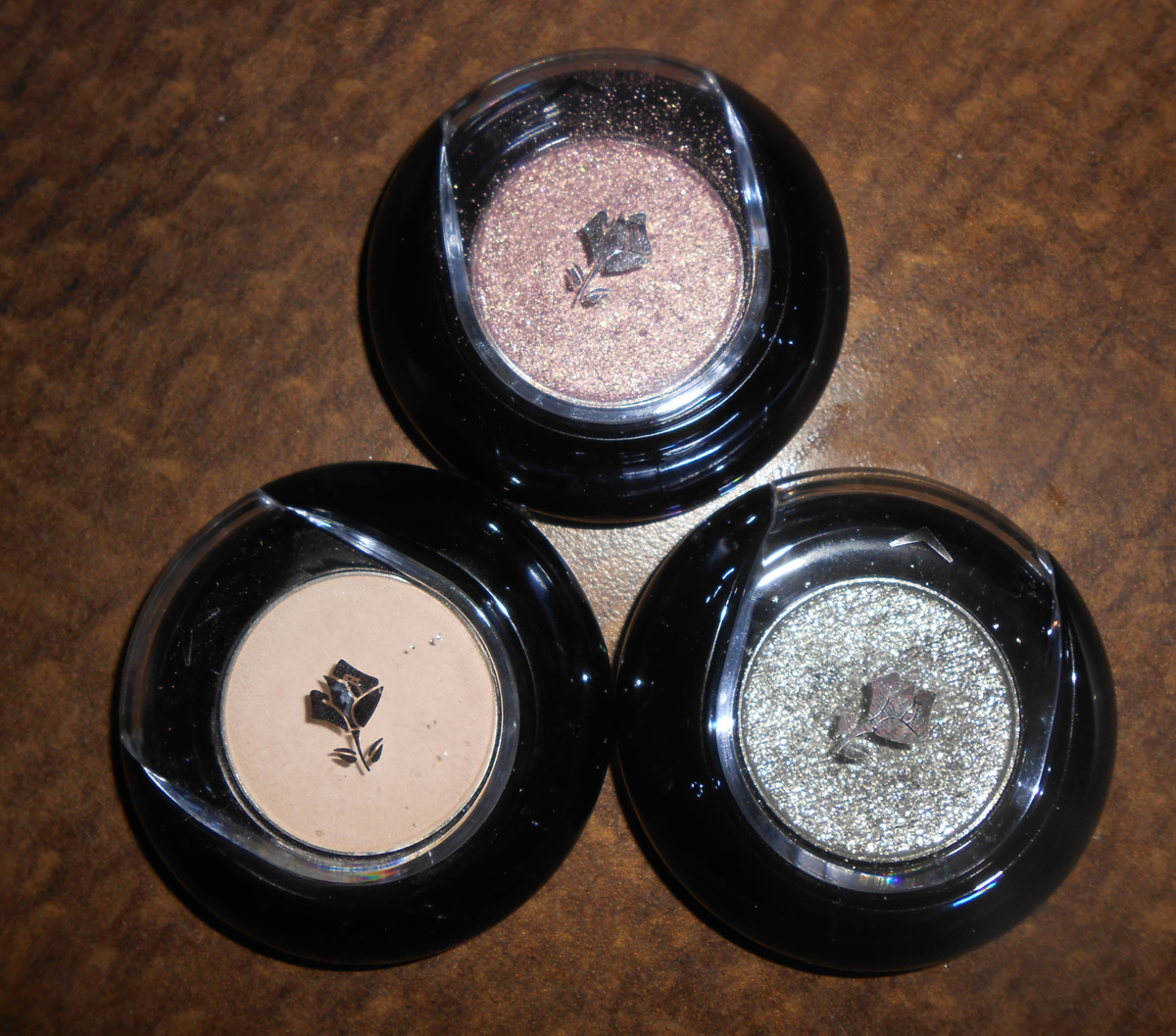 First, we have All That Glitters. It looks like an eye-shadow version of Chanel Graphite (nail polish) – a sparkly, silvery pewter. When I tested it on the skin, I was surprised that it went on a lot lighter than it looked in the pot; I figured I could wear it in the daytime if applied lightly, or for evening if layered and smudged for a more intense look.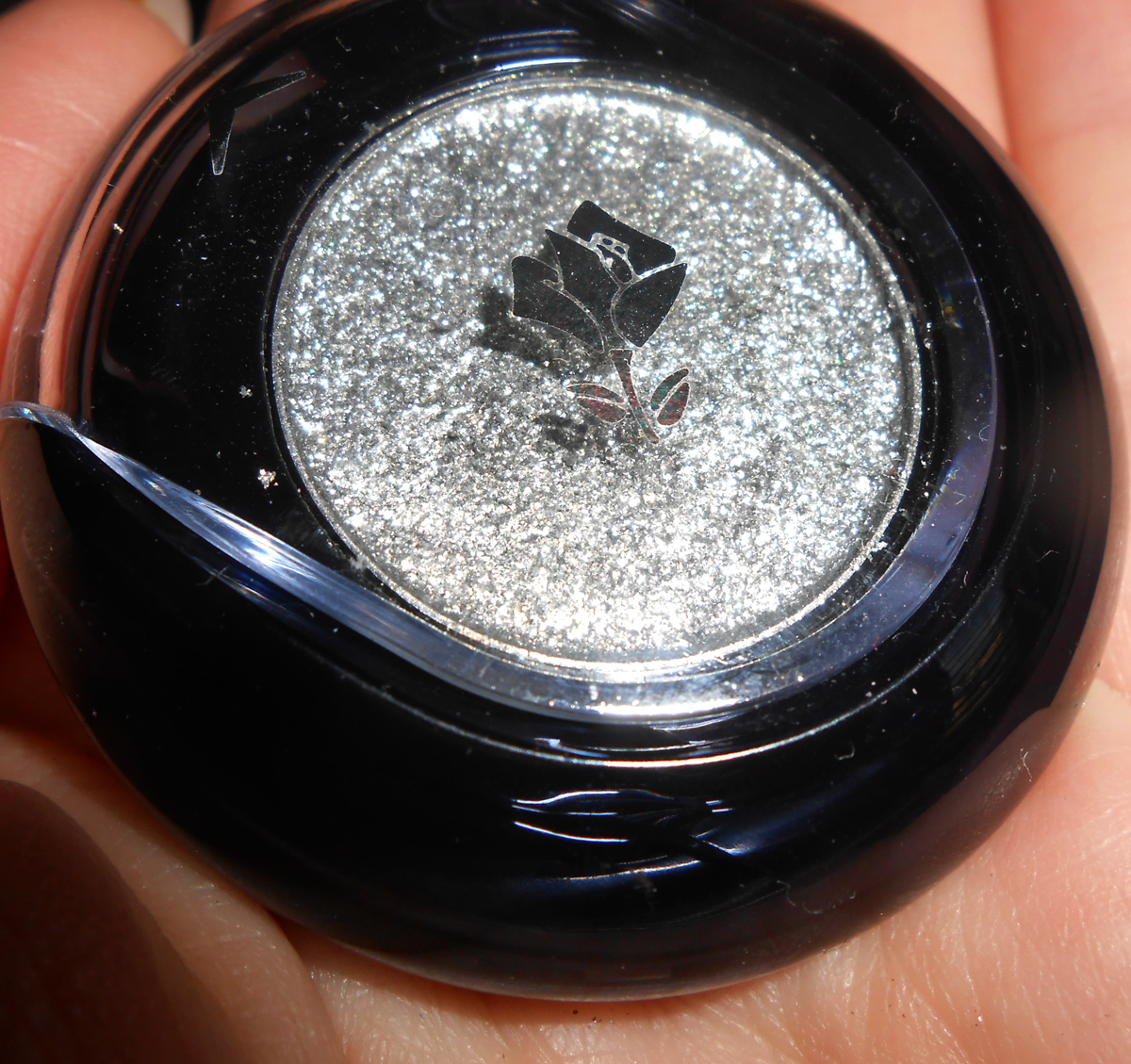 Applied in a light layer, All That Glitters is quite sheer. It sparkles like crazy, with the result being that it reminds me of that "wet eye-shadow" look that was popular on runways a few years ago. Does anyone else know what I'm talking about?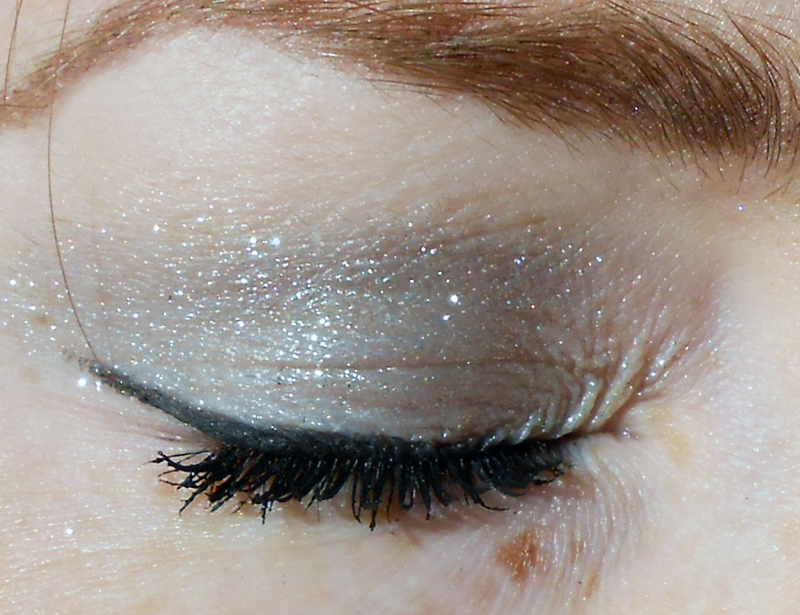 I remember being intrigued by the look back then, but never quite figured out how to translate it into something wearable for everyday (I seem to recall that the runways version involved using Vaseline or something similar to achieve the "wet" look). I think this is actually a good candidate, albeit a few years too late.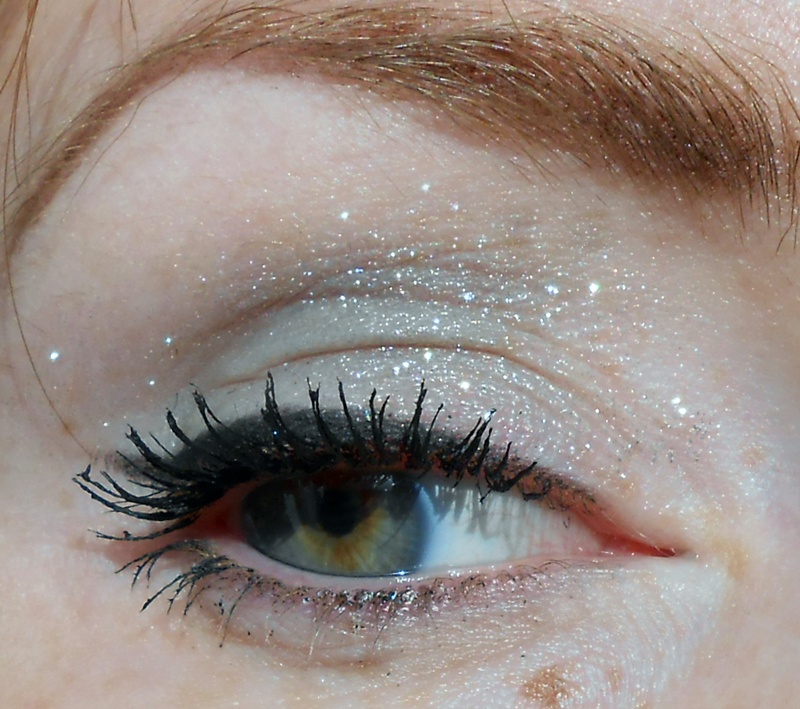 Notwithstanding the sparkliness, I think it can be worn in the daytime without looking garish. It's pretty subtle still, especially if you're not in direct sunlight.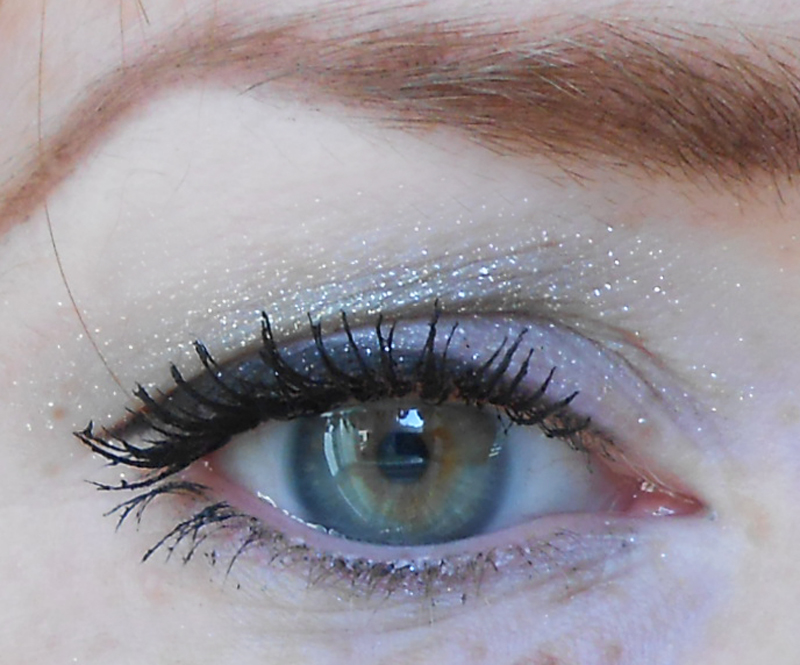 My next two picks were Latte (cream matte colour) and You've Got The Look (smoky mauve shimmer).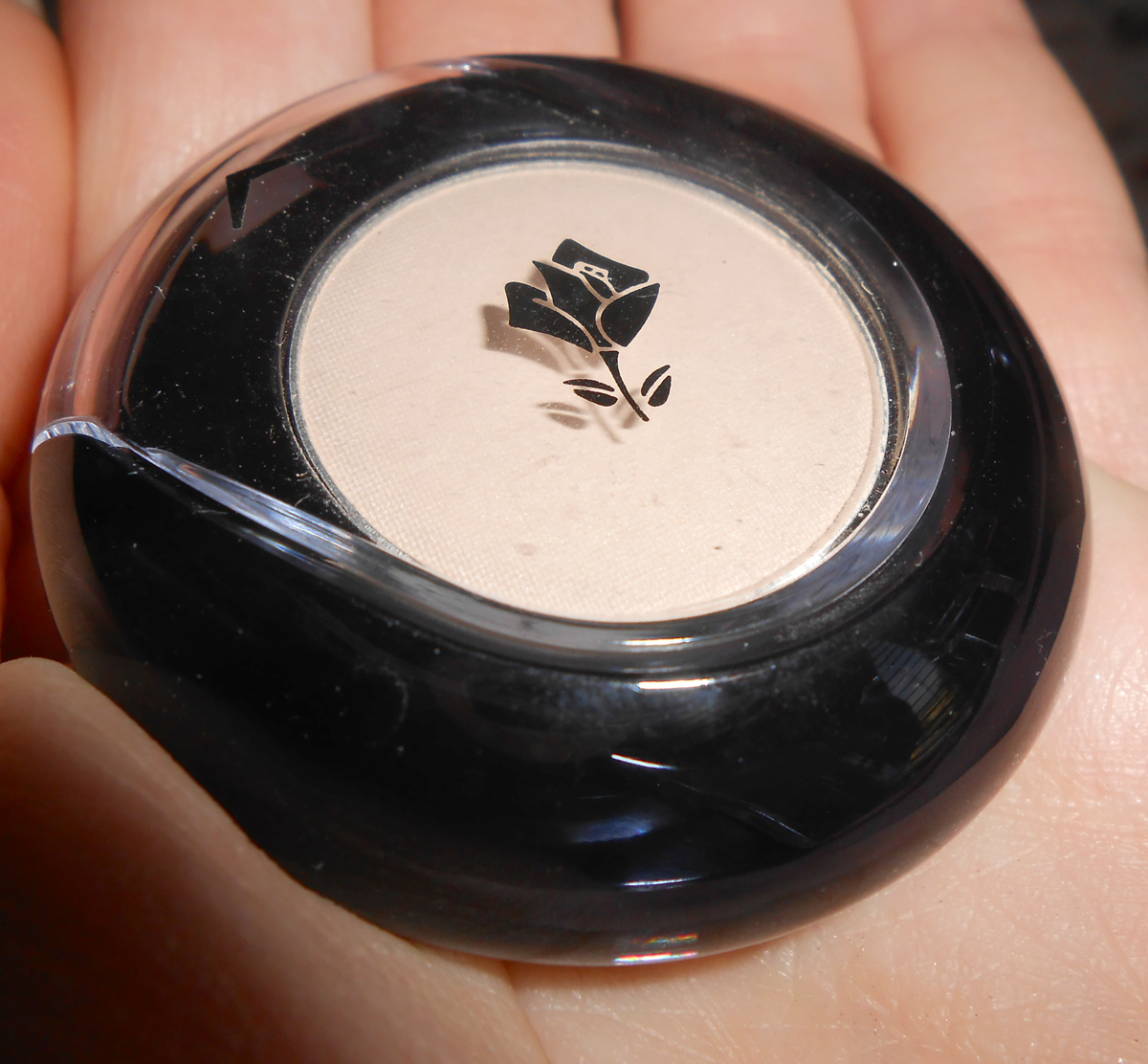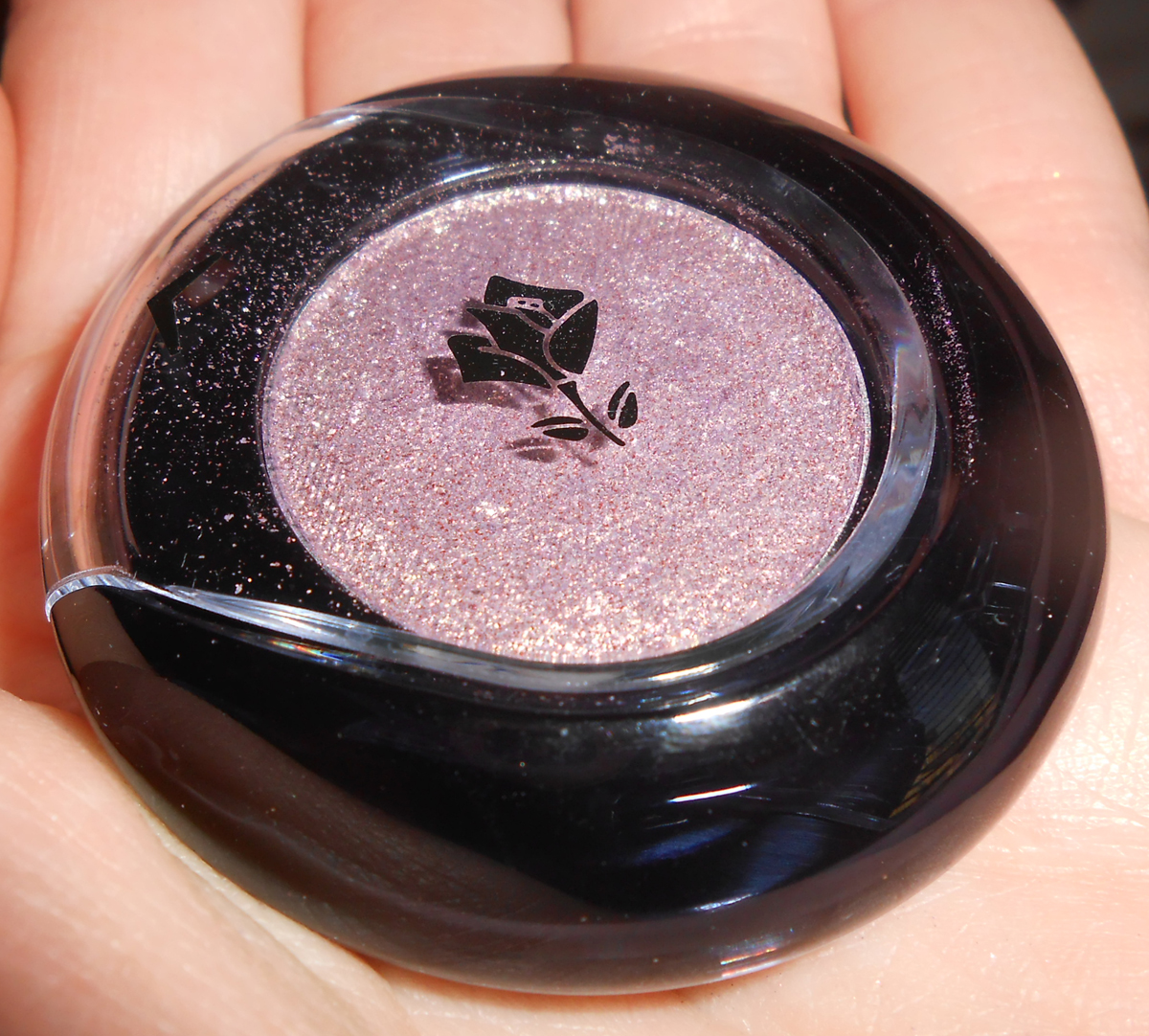 Latte is the type of colour I use everyday as a base for my eye make-up. I don't put primer, face powder or any other similar product on my eyelids, so a neutral eye-shadow serves to even out the colour, brighten up the eyes, and keep my eyeliner from sliding around too much. I thought that You've Got The Look would be a good "crease" colour – the purple would be complementary to my eye colour, and the gold shimmer would brighten things up a bit more. Because my eyes are fairly deep-set, I don't usually bother to put eye-shadow (other than the base) on my lids except in the crease area and a little bit above – it's the only part that shows when my eyes are open. The only exception is if I'm doing a smoky evening look.
Here are the two eye-shadows together: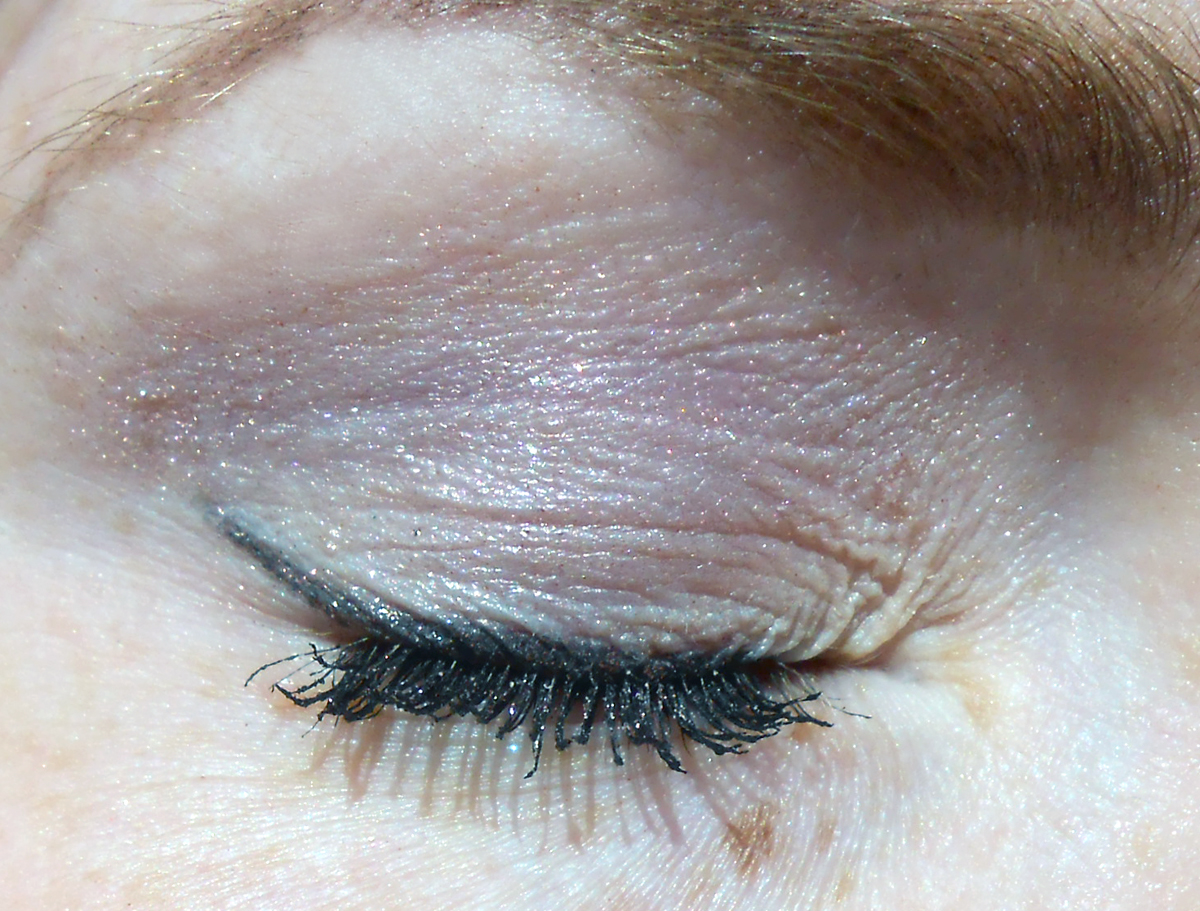 You've Got the Look is a bit darker than my usual "crease" colours (most days, either peach or camel), but applied lightly it can still be sheer enough for daytime.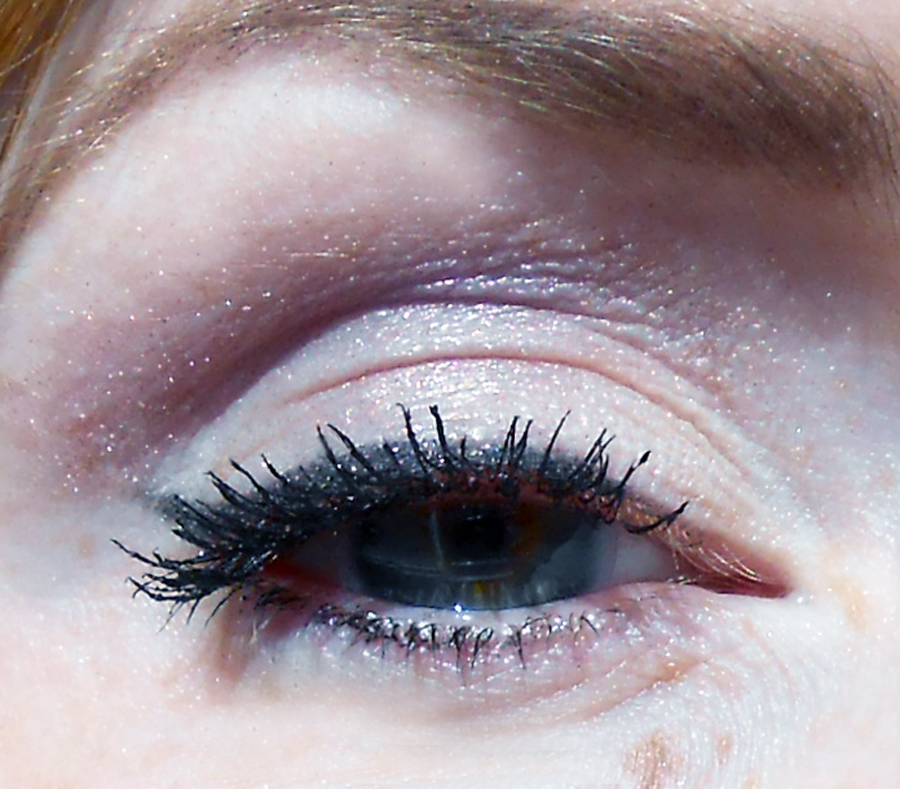 All in all, I am very pleased with all 3 of my choices, and I think they will be great additions to my make-up arsenal.
Clinique Chubby Stick Intense in Two Ton Caramel ($20)
I so love the Chubby Sticks, I decided to get more once I used up my first one. In addition to the Chunky Cherry (sheer) I originally had, I also decided to try an "intense" version in a more neutral colour. Two Ton Caramel makes for a good "nude lip" look on me, without making me appear corpse-like (as I tend to do when my lips are truly naked).
Through a swap with one of my polish pals, I ended up getting my hands on a Julep Lip Vernis (aka lip gloss).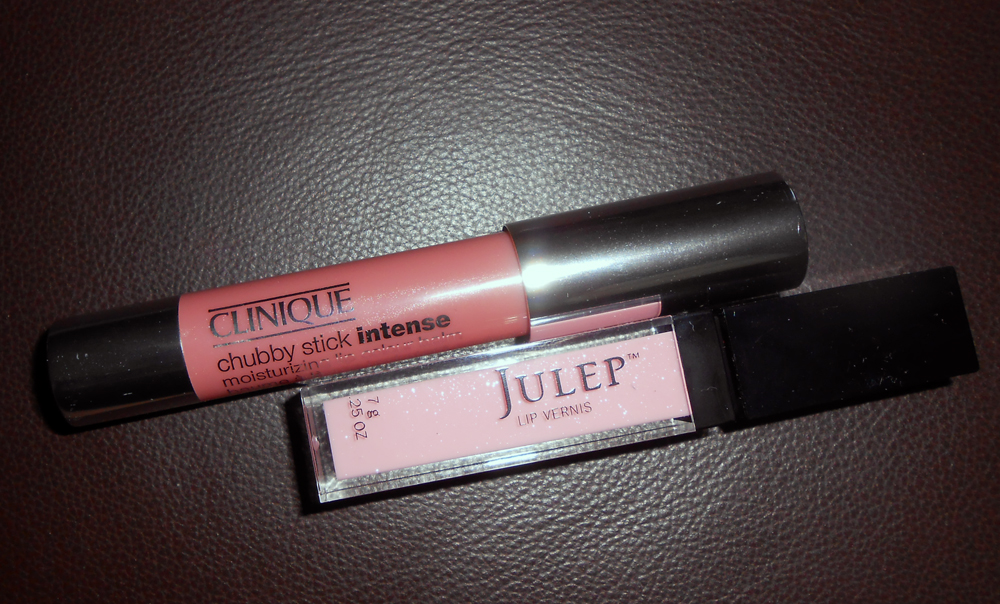 I've never tried Julep products before, but I know lots of people are big fans, so I was excited to try this one out. On its own, this particular colour (Camellia) is not super-flattering; it gives me what I call "Real Housewives lips" – a wormy, flesh-coloured pout. It smells delicious though!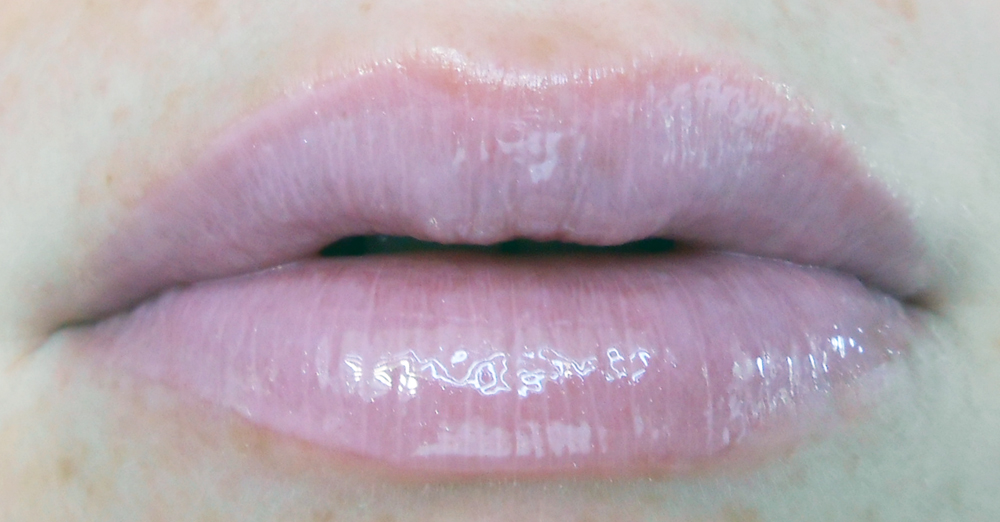 Layered over a matte "nude" base like Two Ton Caramel, however, Camellia looks fantastic on me: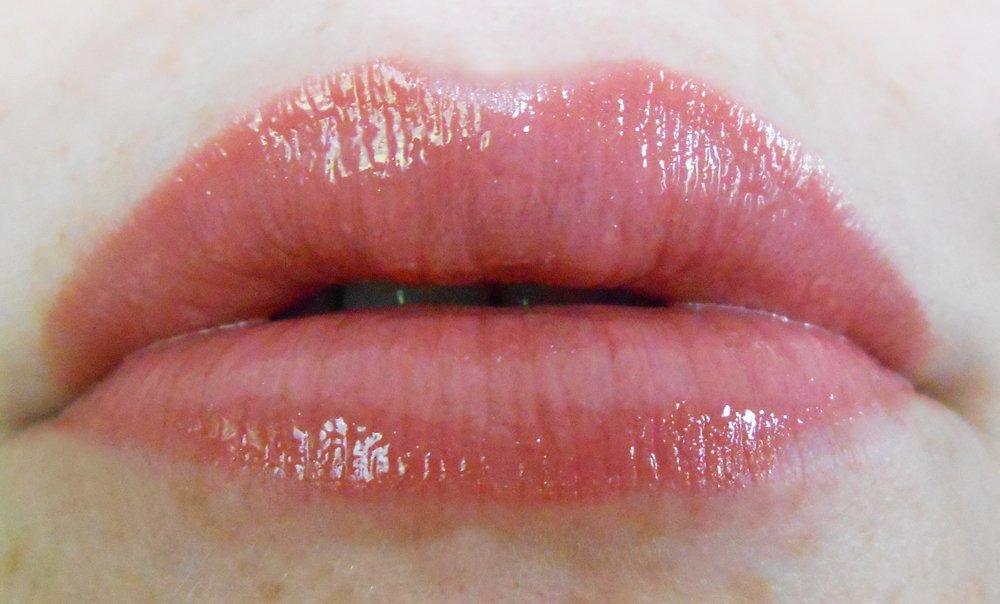 Together, this combo looks very natural: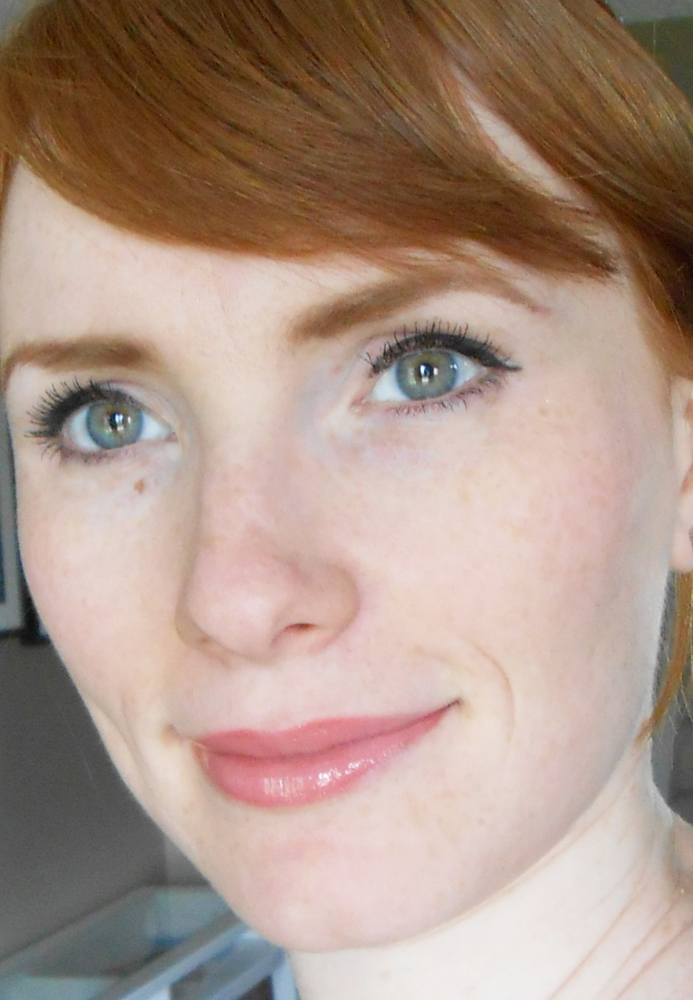 L'Oreal Youth Code BB Cream ($25)
Everyone's heard about the BB cream rage by now – skin care companies are now on to CC and DD creams, so the bandwagon has long moved on. I've been intrigued by them, and their much-vaunted benefits, but I'm pretty loyal to my old routine: Mario Badescu moisturizer and Bare Minerals face powder. It turns out that Bare Minerals is now a Sephora-only brand, which means I can no longer buy it at Shoppers Drugmart. While disappointing, I saw this as a chance to try something different – to wit, the BB cream.
Since I have no previous experience with this product, I decided to forego the top-of-line version (Smashbox, $50+) and go with a version that the sales associated told me was found to be comparable in blind studies (L'Oreal Youth Code BB Cream). I have no idea if that's true (or how rigorous those studies were), but I figured it was worth a try given the cost and my general experiences with L'Oreal products.
On balance, my review of the Youth Code BB cream is mixed. The main drawback, for me, is that it's more pigmented than I expected. This may not be a problem for others (especially anyone looking to use this in place of foundation or powder), but it is for me because of my paleness – the lightest version of the BB cream was a couple of shades too dark to look natural on me. I ended up mixing a teeeeeny smidge into my regular moisturizer, and that seemed to solve the problem. On the plus side, one tube of BB cream should last me a very long time; as an added bonus, it has SPF 15 built in for a bit of extra protection. On the downside, I still use my regular powder (albeit applied more sheerly) to even out my skin tone and camouflage blemishes.
Going forward, I doubt I'll end up buying this product again, although it might be a good option for people looking for a lighter alternative to regular foundation.
Stila Smudge Stick Waterproof Eye Liner ($23)
I've used up my Benefit Bad Gal liner much more quickly than I expected (still loving it!), and needed to get a new one; wouldn't you know it, my local Shoppers was all sold out of it. Grudgingly, I decided to try a different eye liner. This Stila version (Bluefin) caught my eye because of its unusual colour – a sparkly navy blue. Since I was planning to stick to the Benefit liner for everyday use anyway, I decided it was worth trying something more "out there" as opposed to trying to find a replacement black version.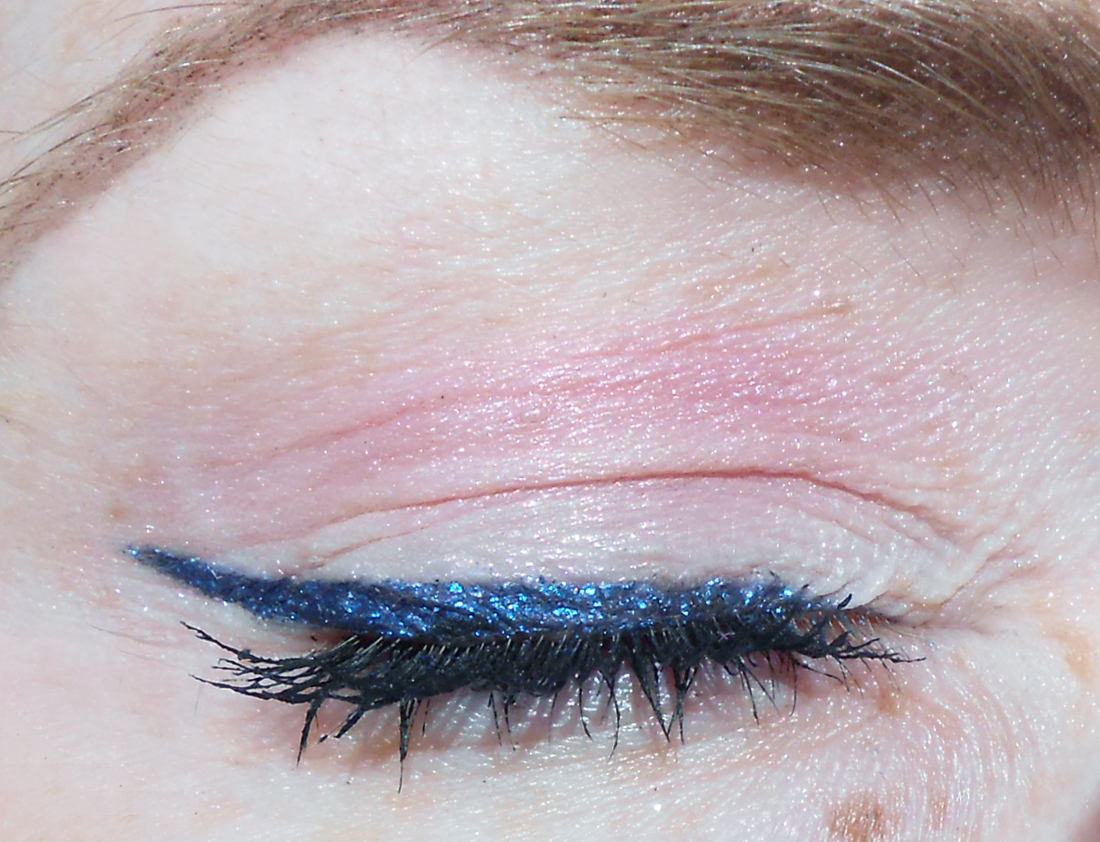 I am not a fan of the tip; I prefer the old-fashioned eye liner pencils that you can sharpen. With that said, I quite like the product. The colour actually shows up as navy blue on the skin as opposed to almost-black, which some coloured liners do. The sparkle is also visible, although very discrete, which makes it appropriate for day-wear.
I'm not sure if I would go out of my way to buy this again – after all, I don't really need two different eye liners – but I am definitely happy I gave it a try.
Smashbox Lip Paint ($9)
This was a total impulse buy at Winners. I've mostly sworn off buying lip glosses, choosing instead to stick to my Clinique Chubby Sticks. For some reason, I decided to buy this – probably a combination of the lower-than-retail price plus the thought that the colour (Luminary) might work well with my new Clinique lip pencil (see above).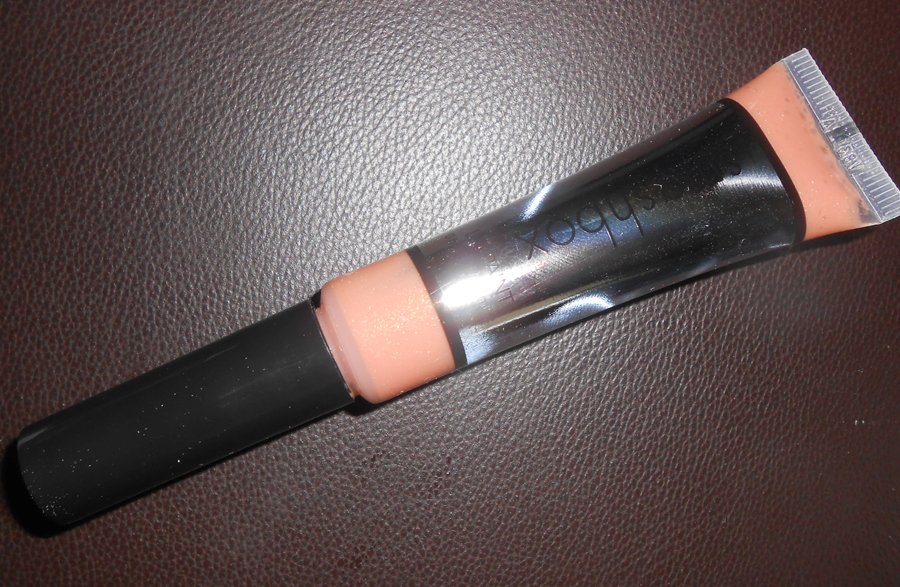 The downside of buying cosmetics at Winners is that you typically can't try them on before buying. In this case, I got lucky with the colour – it looks pretty good on me, both on its own or layered.
Unfortunately, I hate the applicator. It barely gets any actual product out, which means having to apply the gloss with a half dozen strokes; it takes way too long! I also made the mistake of trying to coax out some extra product by squeezing the tube gently, and a whole big blob squirted out- wasteful rather than helpful.
All in all, I won't be looking to buy this one again – a good thing, since I would probably never find it at Winners again.
Have you discovered any new beauty products recently? Got some new favourites?