Chanel Alchimie was one of three polishes in the fall 2013 line-up. I think the collection was called Superstition, and included Mysterious (a dark khaki green) and Elixir (a hot pink). For me, Alchimie was the clear stand-out – a mossy green metallic that has no dupes in my collection. That includes Chanel's Peridot, which is more gold-toned and a duochrome. Here is a close-up of Alchimie: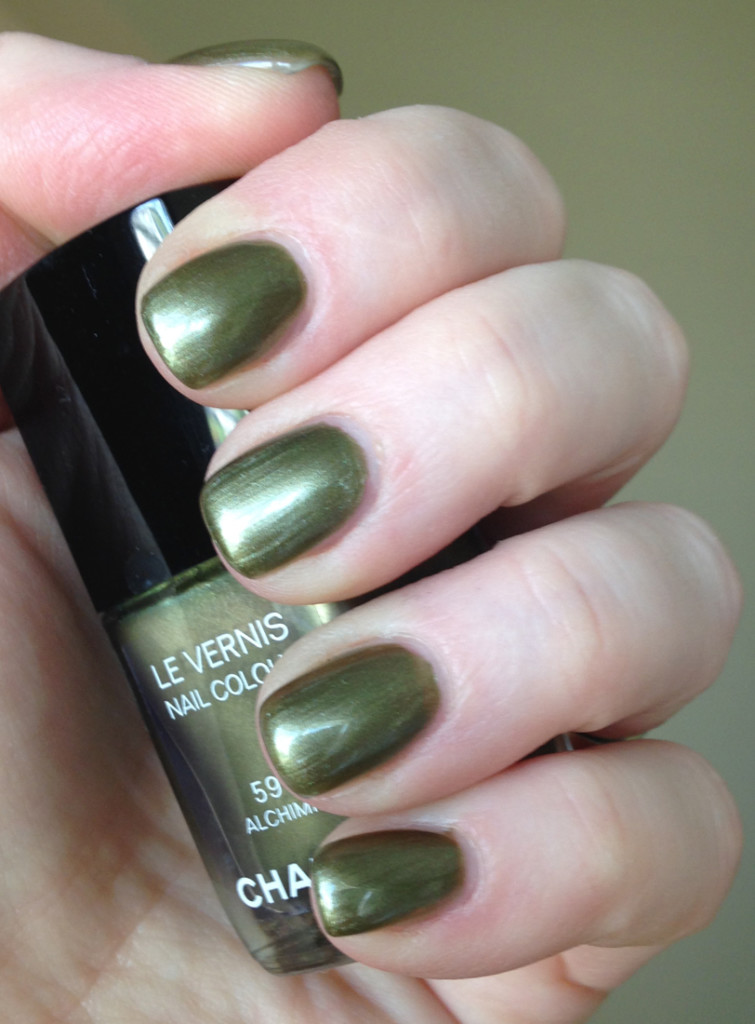 The formula is good; this is a two-coater for sure, but I had no issues with the application. Because of the slightly metallic finish, brush strokes can be visible although they don't detract from the polish, in my opinion.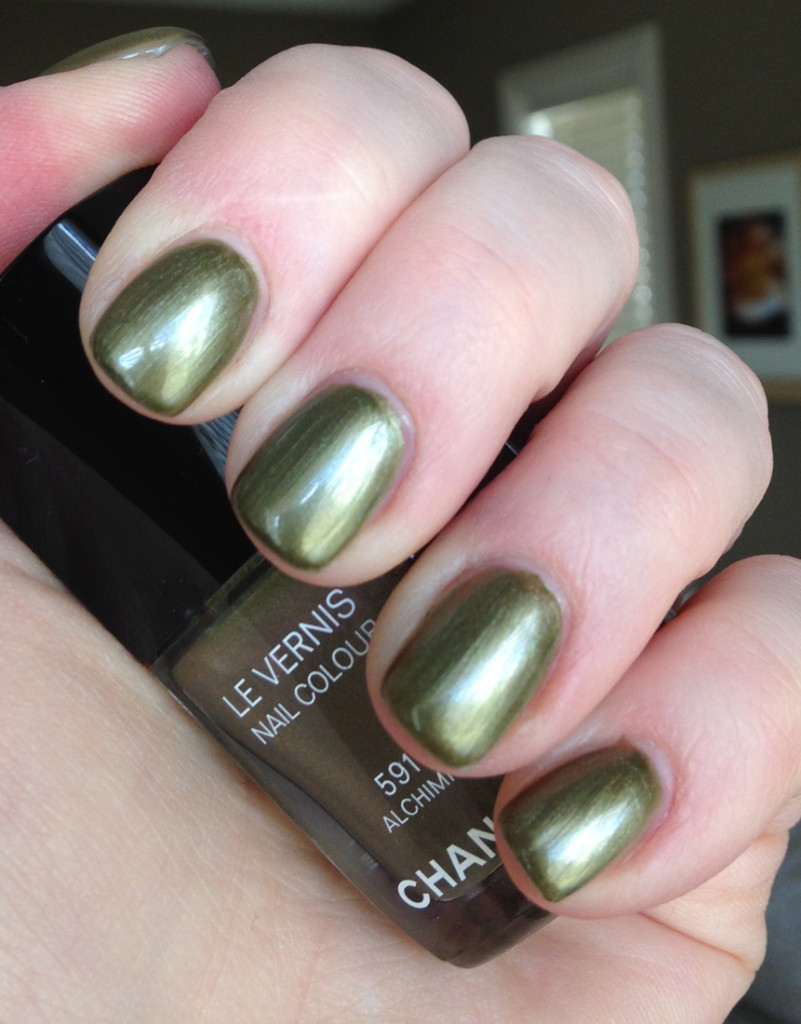 This is a very pretty, understated colour for anyone who wants to try something a little different, but finds the idea of green polish intimidating. I think the colour would be more flattering on less rosy skin tones than mine, but even I didn't get full-on "lobster hands" with Alchimie.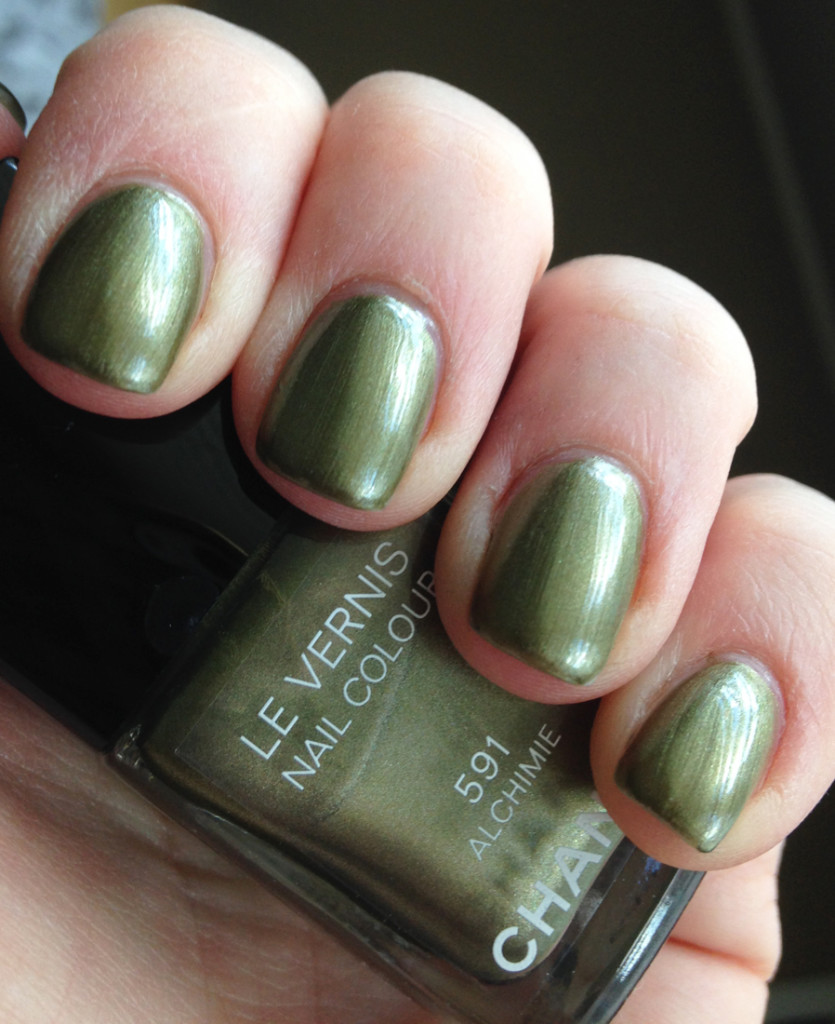 For my inspired outfit, I decided to do an "odd pair" match of olive military jacket and sequin tank top – and then threw in a pair of distressed jeans to complete the hodge-podge. From this mix of disparate items, a pretty cool outfit came out. Call it style alchemy! (hah!)

Chanel Alchimie is actually a warmer shade of olive than my military jacket, so it kind of clashes but … I still like it.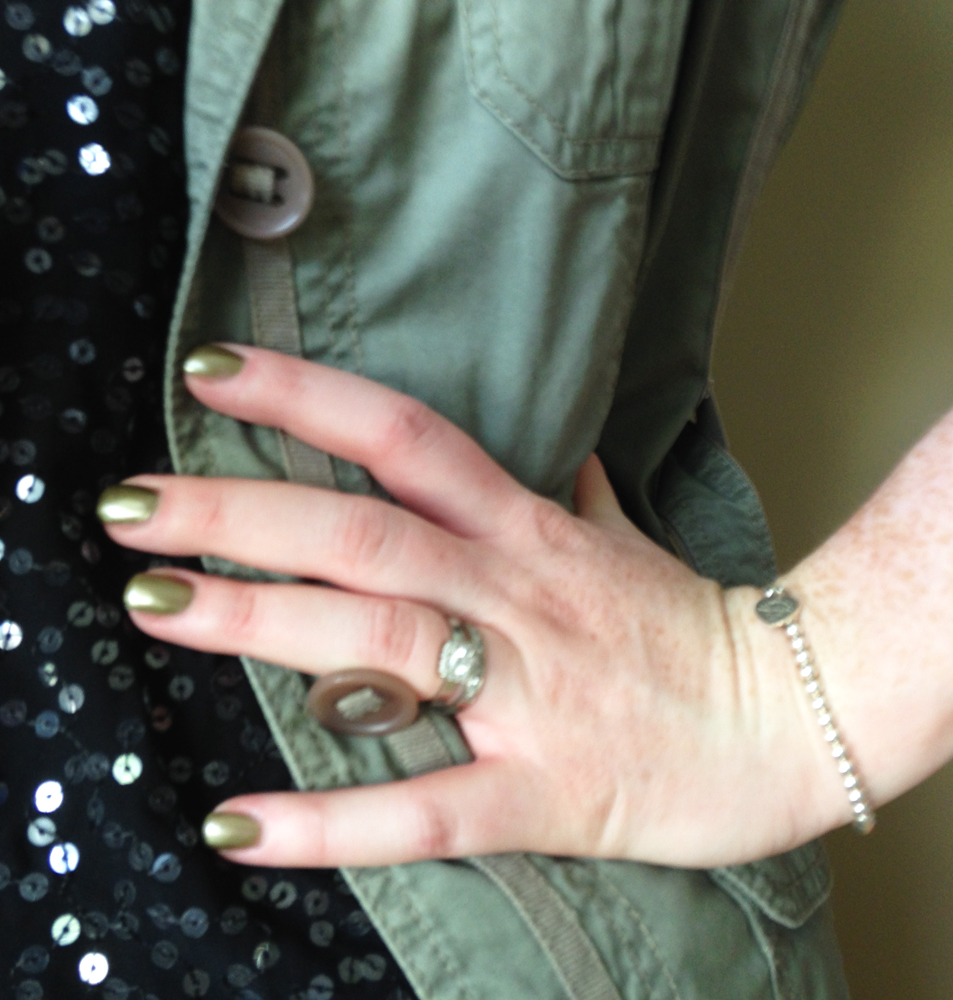 What do you think of Chanel Alchimie?