Chanel Rouge Moire was released in September as part of the R0uge Allure Moire collection, along with Rose Moire (post to come). To be honest, it wasn't Chanel's most exciting polish offering but both colours are pretty enough. I've seen others describe Rouge Moire as a metallic red, and while I agree about the finish (it is slightly metallic), I would characterize it more as a fuchsia, or at best a strongly pink-leaning red.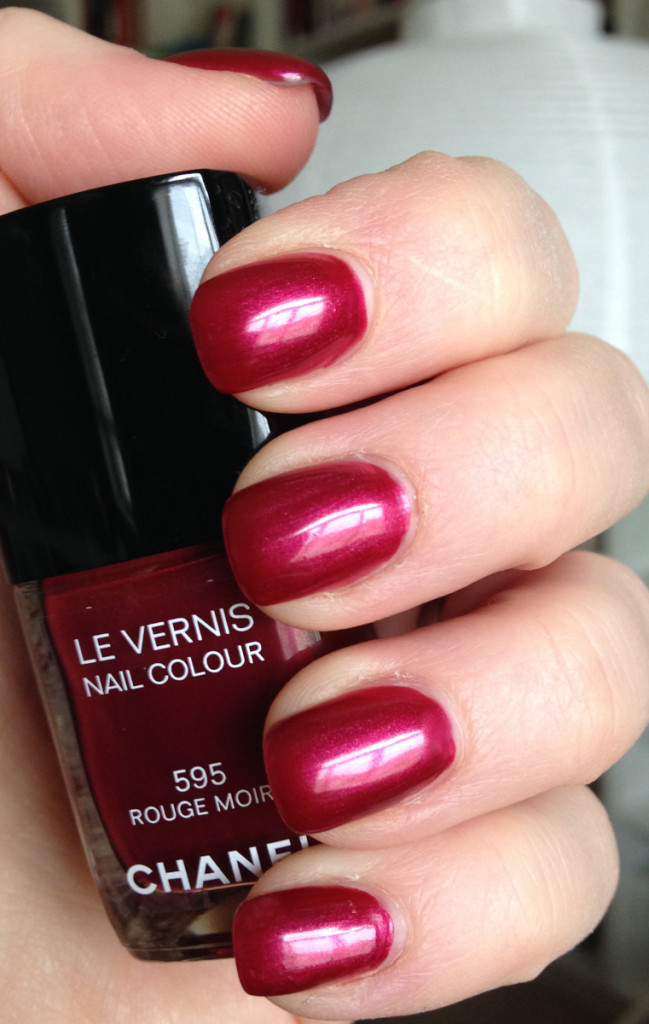 The formula is good; Rouge Moire is an easy two-coater. Despite the metallic, even slightly frosty, finish, I didn't have any issues with brush strokes. I found the colour quite flattering to my skin tone/complexion (cool but with pink undertones). It did remind me of another polish in my collection, namely OPI Rosy Mistletoesis. I didn't do a side-by-side swatch comparison of the two, but they do look very, very similar in the bottle. I smell a possible dupe.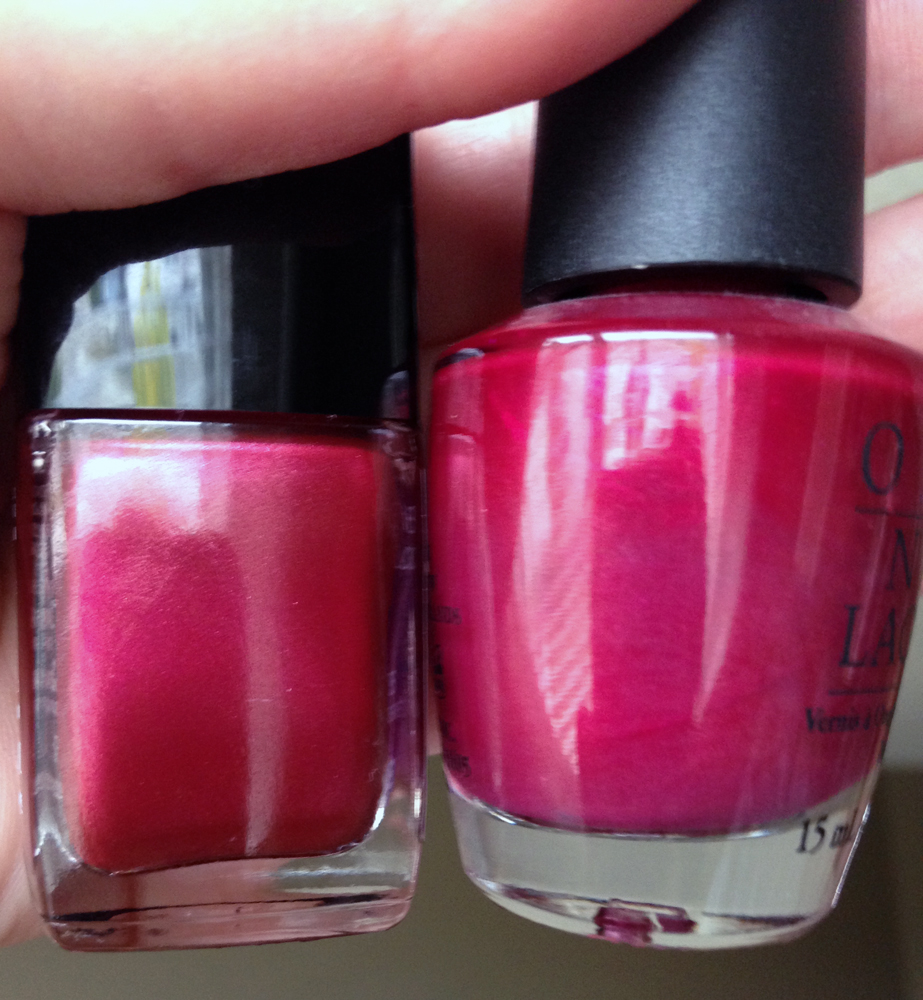 Rouge Moire is a rich jewel tone, so I decided to pick something equally colour-saturated for my inspired outfit. Hang on to your hats:

Whoa! Holy short hem, Batman! OK, so this thrifted Simons tunic may have turned out to be a liiiiittle bit shorter than I had envisioned it in my head. A little leg exposure is not a bad thing, but I don't think I would have the mojo to wear this outfit anywhere but a tropical resort destination.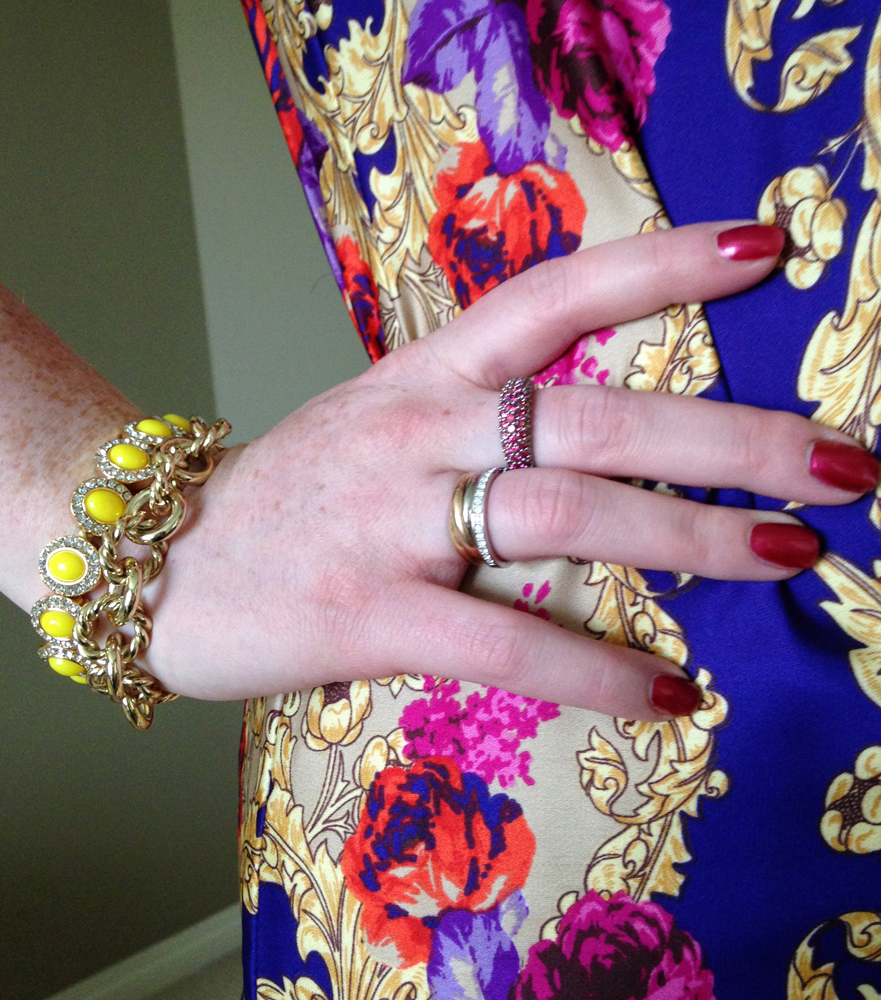 I am very excited that I finally get to wear this tunic, but I think that next time I will be adding leggings (or at the very least a pair of opaque tights). A little more age-appropriate, I think … not to mention weather-appropriate. But I definitely had fun pretending I was 25 again!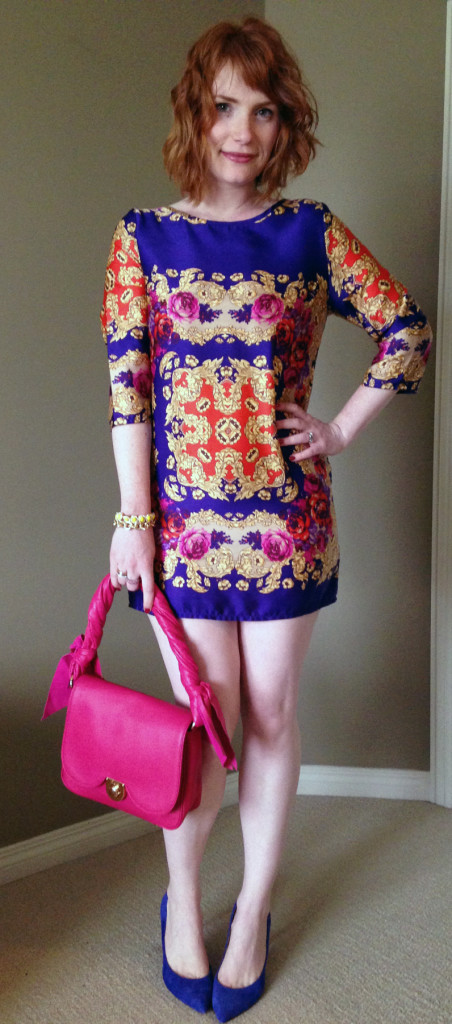 What do you think of Chanel Rouge Moire?