Time for another round-up of recent outfits!
At this point, I'm still working on getting used to my post-baby body, which is – ahem! – not quite as I remember. Things definitely fit differently than before, if they fit at all. Since I won't truly have my body "back" (to myself) until I am done breastfeeding, I'm not too worried about all that right now, but it does make putting a decent outfit together a bit challenging.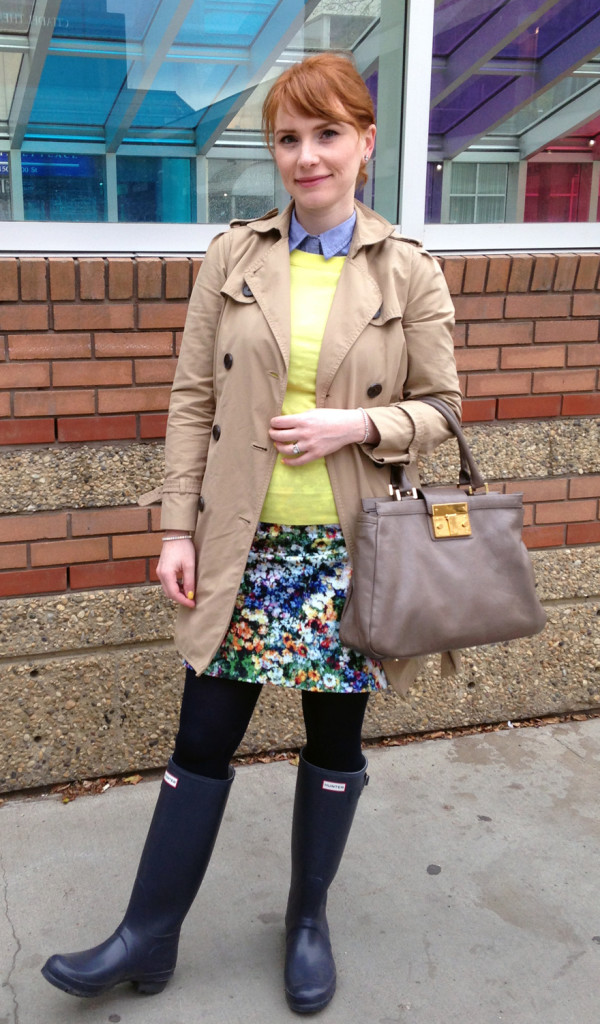 One of the things currently missing from my wardrobe is a thicker fall coat; I only have my trench. This means that on colder days, layering is key. These days, that's made easier by the fact that I wear my nursing tanks practically 24/7. Hello, insta-layer! [As an aside, they are not actually nursing tanks. I bought one of those from Thyme Maternity, and found the quality to be shockingly poor given the price tag – $35 a pop! Instead, on a tip from my sister-in-law, I bought some Kirkland tanks at Costco (2-pack for $15) and they are very similar, function-wise, but far better quality in my opinion. They don't have the detachable front flap thingie, but still super easy to nurse in. They are also made from Modal, so they are comfortable as heck; I'm not exaggerating when I say that I live in them around the clock.]
Still loving my Target bag (and mustard yellow as an accent colour), and I have been pleasantly surprised by how functional it's proven to be. I wear it a lot! Because of the price, I don't feel bad about being rough on it – which happens a lot these days given the amount of stuff I have to cart around. I should mention that it is already starting to show some wear, mostly colour transfer on the back where it rubs against my clothes (I think my dark wash skinny jeans are the culprit in this case).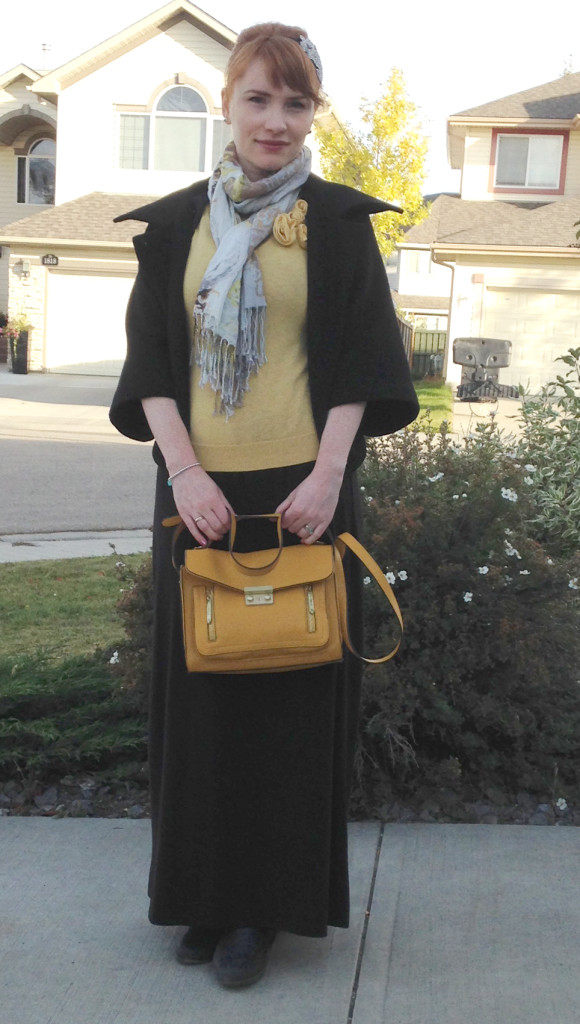 I took a risk and bought this cute headband at Marshalls – is it too juvenile?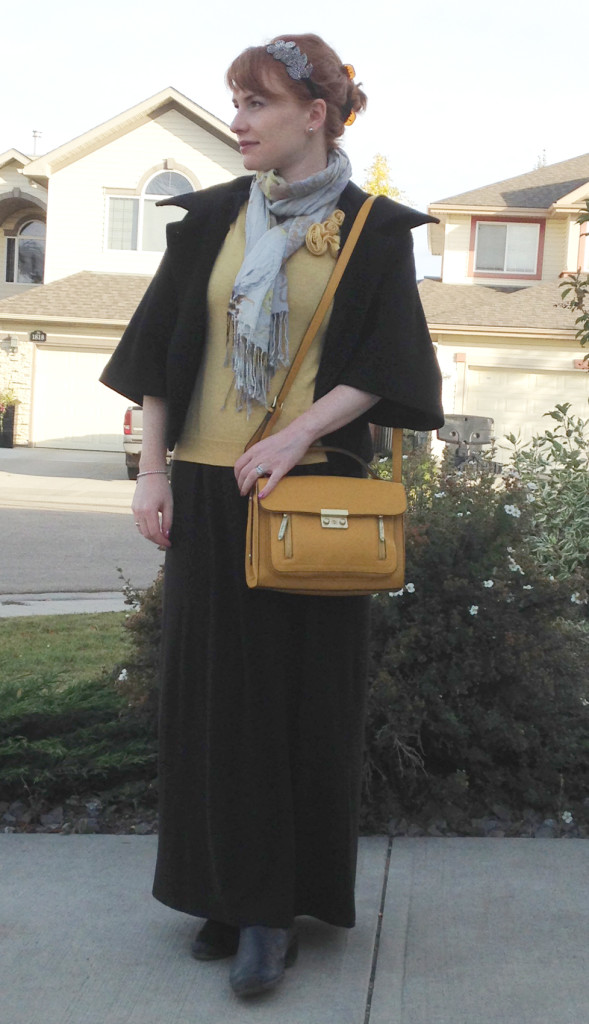 For a girls' brunch, I decided to bust out my new Elie Tahari blouse – over a "nursing" tank, natch. Did I mention those Kirkland tanks come in a variety of different colours? Very handy for accessorizing.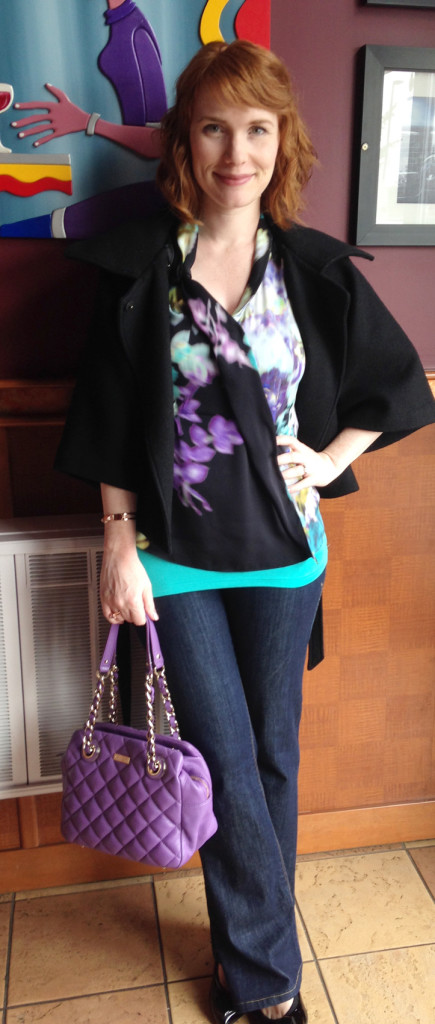 Still loving my rose gold accessories: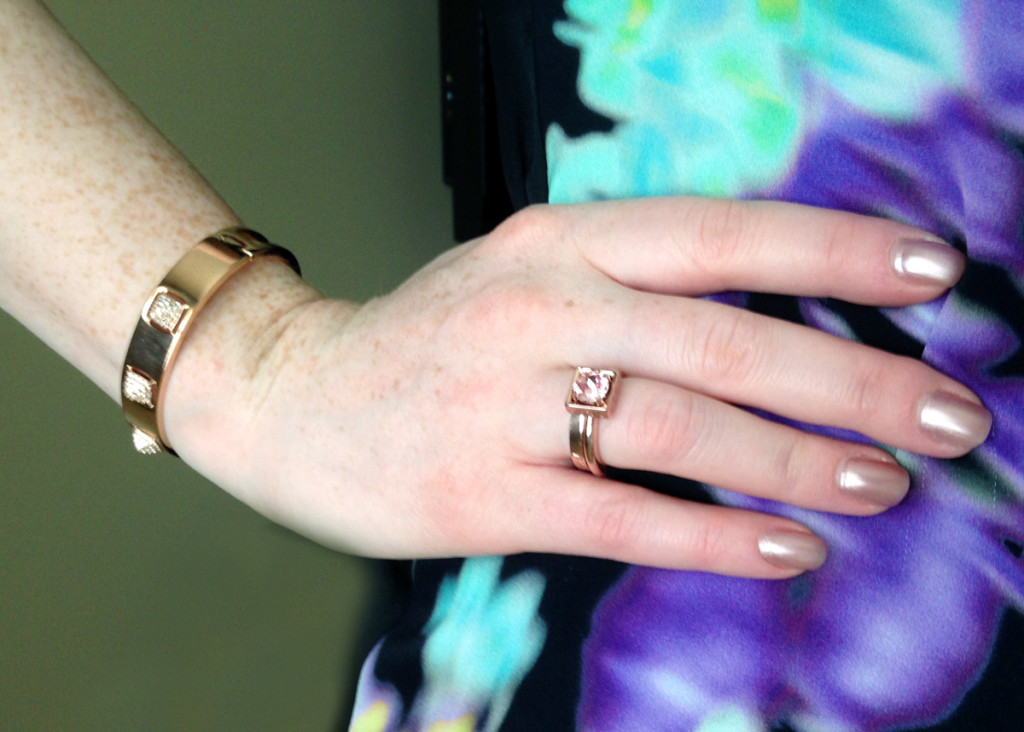 We had glorious weather this Thanksgiving, and I seized the opportunity (the last one this year?) to wear a  dress.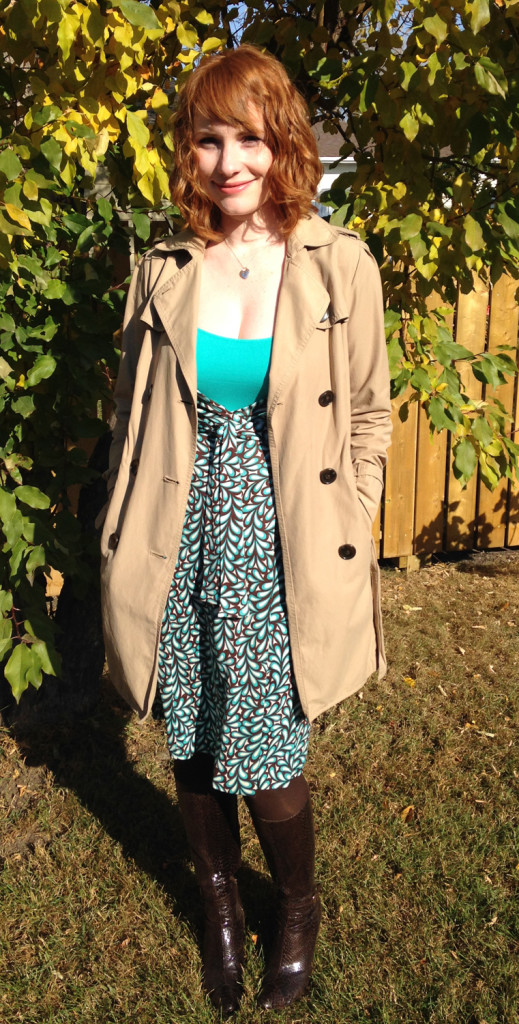 As you can tell, I had a blast frolicking in my friends' back yard.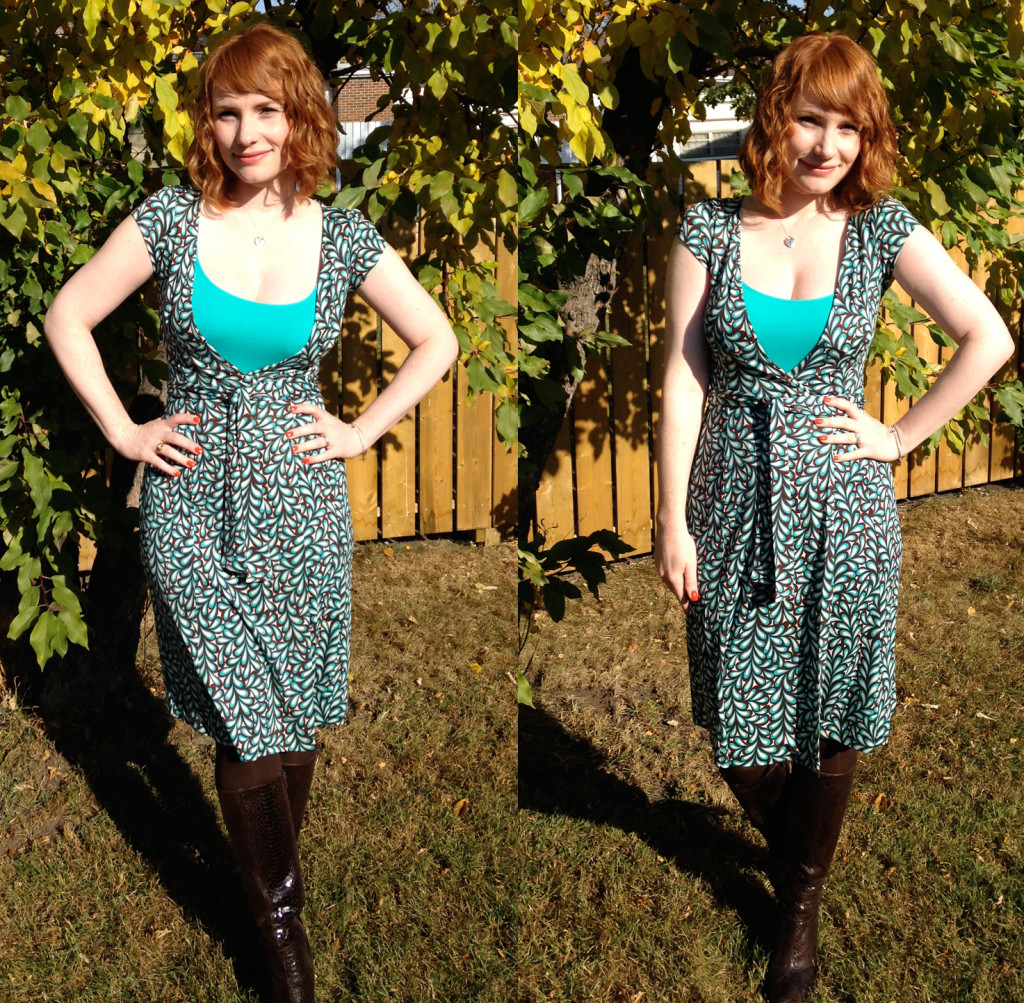 This DVF dress is a size 4, which used to fit me just right; as you can tell, it doesn't exactly do so now. Thank goodness that wrap dresses are ever so accommodating, eh?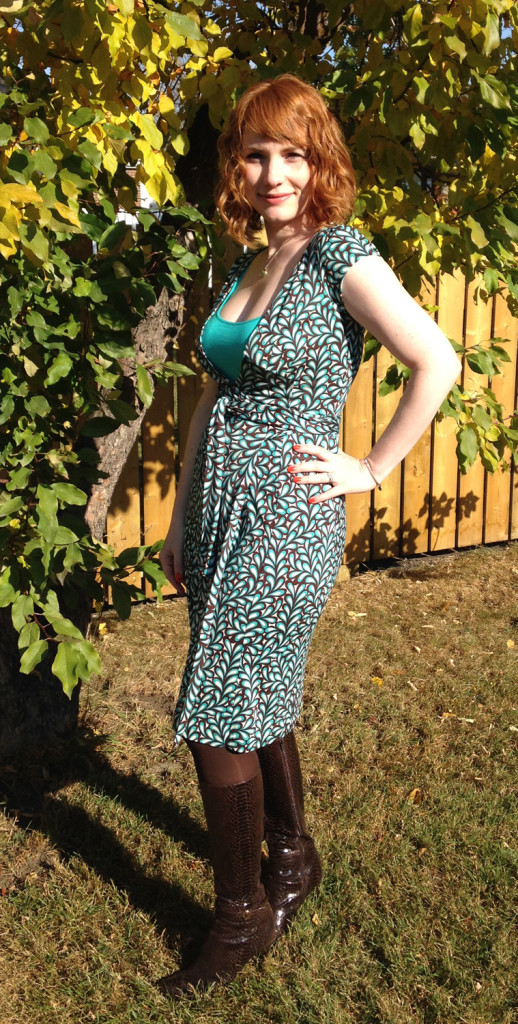 For my Thanksgiving manicure, I picked the appropriately named (and hued) Holiday: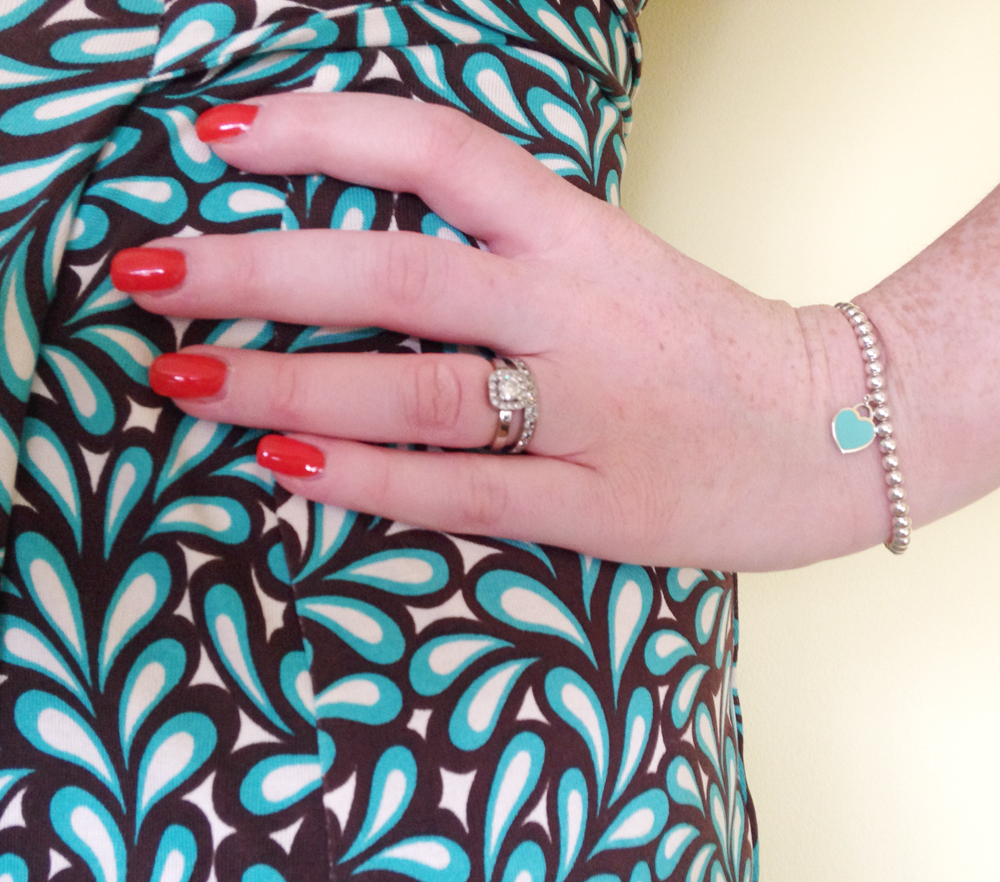 And that's a wrap!