Happy Friday, everyone! Here are this week's picks for the Weekend Shortlist.
Marc Jacobs butterfly-print dress

I love butterflies, though more in the abstract (i.e. a pretty pattern) than reality; up close, they look too much like bugs for my taste. Butterflies add a bit of whimsicality to an otherwise rather staid take on the LBD. Perhaps a touch too much? After all, I'm not sure where I would wear a dress like this. It is ever so pretty, though, so if I had a spare $700 or so, I would surely devote some time thinking up opportunities to wear it. Definitely a wishlist item … in the event that I win the lottery.
Nadri initial pave ring
My grandpa had a ring similar to this engraved with his initials (minus the bling), and I felt a wave of nostalgia when I spied this version on the Nordstrom website. I like that it's plain, but still a little bit sparkly. I don't have a lot of initialed jewelry (apart from the bracelet charms with my kids' initials), but I would definitely make an exception for this ring. At under $50, it's not prohibitively expensive for costume jewelry. Still, it's a "wait" for now. I would prefer to either find it locally, or bundle it with another Nordstrom purchase down the line to save on the shipping costs.
J. Crew Factory double serge wool long pencil skirt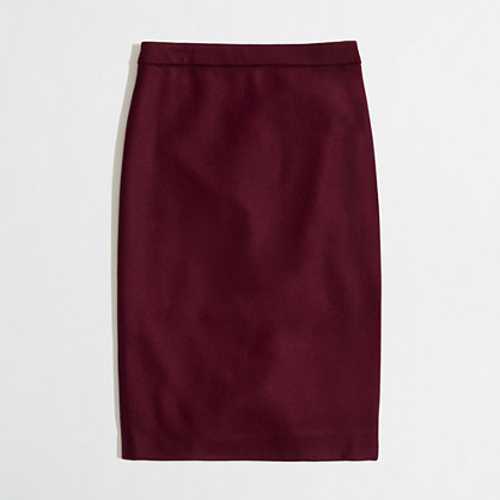 Other than emerald green, my other "of the moment" colour is burgundy (or wine, or claret, or oxblood – take your pick of names). I want to buy e.v.e.r.y.t.h.i.n.g. in this colour (sweaters! pants! shoes! belts! bags!), starting with this pencil skirt. Too bad it's $110, and too bad it's on back-order till December. [Seriously, J. Crew, what the heck?] I'm going to wait for it, to be sure, but it's going to be a long wait. Sigh!
Brahmin Ophelia bag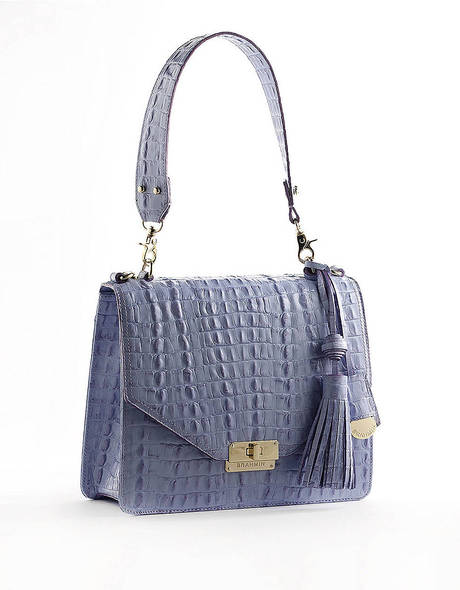 Brahmin is a brand I know next-to-nothing about, but I saw one of their crocodile-embossed bags on a blog, and was immediately intrigued. Something about the texture reminds me of a cozy, chunky knit sweater – perfect as a "fall bag" (there is no such thing, but you know what I mean). This greyish blue colour is interesting, but the bag also comes in other, equally interesting, colours – like red. Have I found the red bag of my dreams? Perhaps. I'll be keeping an eye out for Brahmin bags on eBay from now on, for sure.
Have a great weekend!