Happy Friday, everyone! Here are my picks for this week's shortlist.
Dooney & Bourke Florentine Satchel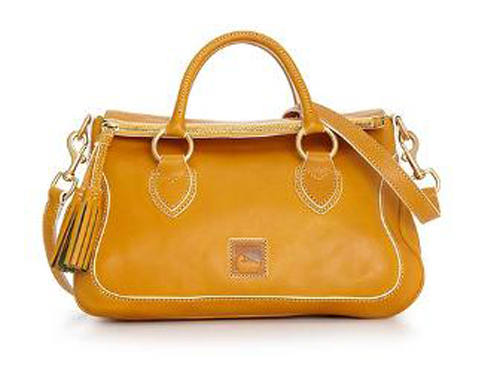 As a confirmed bag-lover, there is rarely a week that goes by when I don't come across a new bag to lust after. So while it's hardly surprising that I'm including yet another bag in one of my shortlists, this one is actually quite a bit different from my usual style. I'm not a particular Dooney & Bourke fan, but something about this bag immediately caught my eye – perhaps a combination of the plain, slightly masculine design and gorgeous tan leather. It's quite preppy, isn't it? I want to pair it with something plaid and thick, coloured-wool tights. I won't, because the bag costs $400+ and that's just not in my budget right now … but I will definitely keep an eye out for it and perhaps luck into a good bargain.
J. Crew Punk Floral Blouse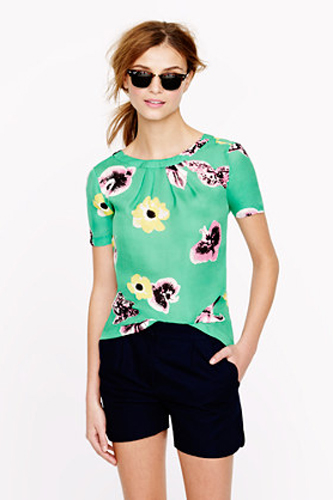 I'm really conflicted about this blouse. When it originally came out, and all the fashionistas went nuts over it, I was, like, "Nope, not jumping on this bandwagon". I didn't want to be another style blogger cliche, know what I mean? But the truth is … I still kind of like it. The print speaks to my floral-loving heart (all the better because it's a bit abstract), and the colour is very tempting for a redhead. So: do I get it, or not? Cliche or not, I do really, really want it. There, I've said it. It's re-selling on eBay right now for between $70 and $100+, which means this one will have to be another "wait (for a better price) and see".
Baublebar Open Heart Midi Ring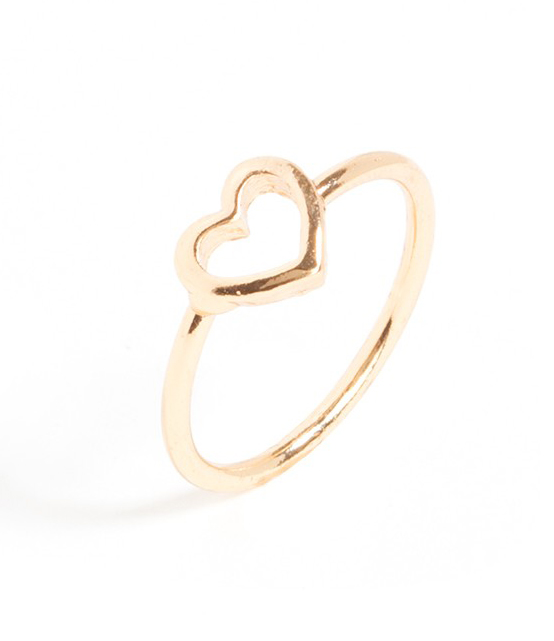 I know I'm, like, a million years behind but I have finally discovered Baublebar. I definitely recommend checking it out if you're looking for affordably-priced costume jewelry. While I love perusing their selection of cute, trendy accessories, I haven't pulled the trigger yet – mostly because I like being able to see costume jewelry up close and in person before I commit. With that said, this midi ring is tempting me a great deal. I'm still on the fence about the whole "midi ring" (also known as a "knuckle ring" because it sits above the knuckle) trend, but it's growing on me. What do you think: is this a flash-in-the-pan trend best left to twenty-something hipsters, or worth the investment by a thirty-something "square"?
J. Crew Factory Sylvia Wedges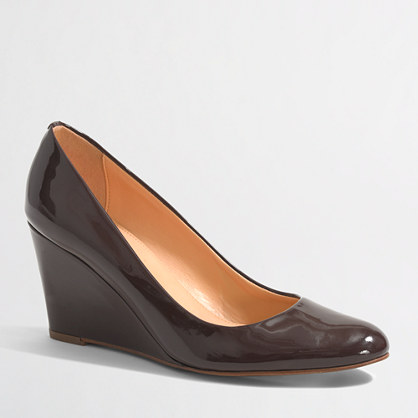 As a I mentioned in a previous week's post, I'm currently loving the colour burgundy. I want to buy e.v.er.r.y.t.h.i.n.g burgundy, including these patent leather wedges. Think of them paired with burgundy tights – love! During a recent sale, they were marked down to $70 on the J. Crew Factory website (couldn't find them in the store), which was not a bad price. Still, I cheaped out. I don't need need them, and I do need other things (like a pair of sturdy winter boots), so I did the responsible thing and decided to wait and see if I could – just maybe – find them cheaper. I'm probably going to regret this decision.
Carven Pink Wool Coat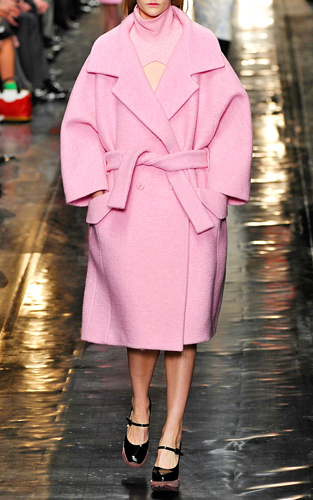 OK, clearly we have arrived at the "fantasy" portion of this shortlist. I know this Carven wool coat looks a little bit like a bathrobe (a gorgeous, most luxurious bathrobe), but I can't help being smitten by it. It's a coat embodiment of the jolie laide ideal – so wrong it's totally right. It probably costs a million bucks (I'm approximating), and would garner me strange looks at the grocery store but I would wear it absolutely everywhere anyway.
I also like this drool-worthy skirt suit version: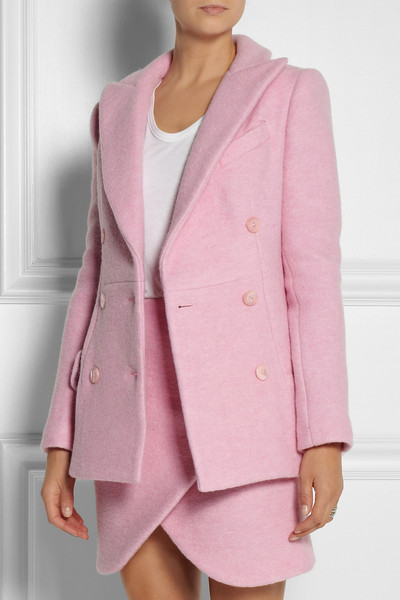 Have a great weekend!