This is my first monthly shopping recap since setting myself a monthly clothing-budget of $175 (I thought about doing a post about it, but decided it would have been too boring to write, much less read); so how did I do? Well, better than in previous months, that's for sure. In absolute numbers, I went over budget (7 items, $267). However, after accounting for a consignment sale haul of $110 this month, my "out of pocket" cost was actually $157. I'm counting that as a win!
Technically, I could roll the unspent money from this month into next month's budget, but I would rather add it to my personal "slush fund" instead. With Christmas coming up (not to mention January sales around the corner), I have a feeling there will be some expensive months ahead, and I want to be prepared. As it currently stands, I have about $1,900 in the slush fund, which should prove to be a nice cushion (not that I plan to blow it all, people!).
Here are this month's purchases:
Kate Spade Gold Coast Elizabeth bag ($80, Kijiji)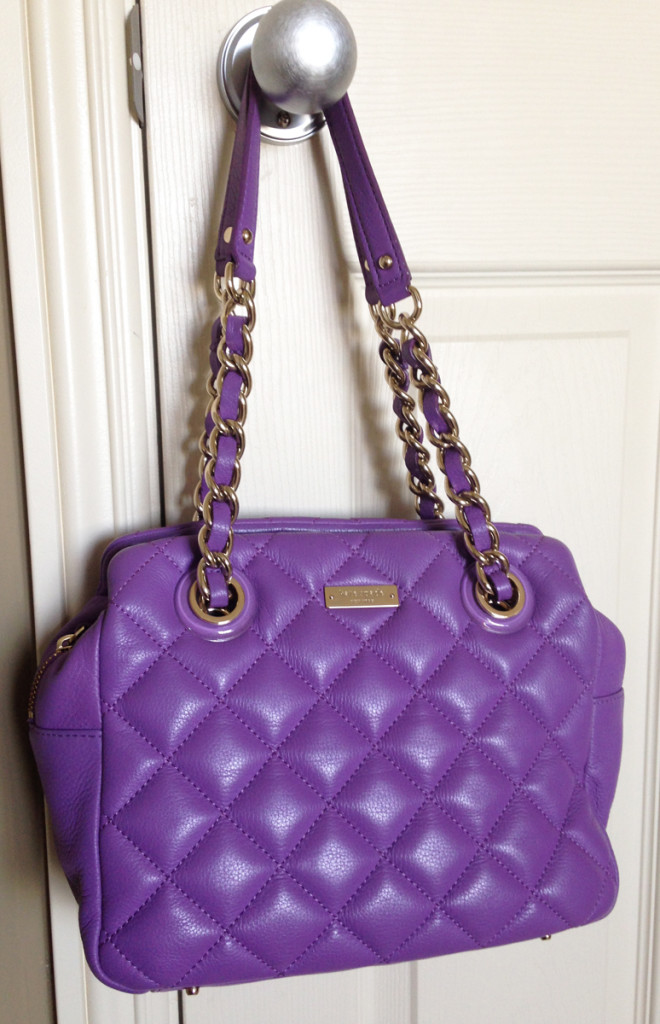 For those keeping track, this makes for the 3rd 4th bag bought in as many months. I want to make note of the fact that I have also sold 3 bags during that time, which means that my collection hasn't really grown, just changed. I ended up picking this bag for a variety of reasons. As I mentioned in a previous Weekend Shortlist, I'm loving the quilted style right now, which reminds me of my Chanel flap without being a slavish copy. I haven't been able to find the larger Kate Spade quilted totes for a good price, so when this bag popped up on Kijiji, I took it as a sign. Plus, I was intrigued by the colour; although I already have a purple bag in my collection, I don't wear it frequently because of the more delicate material (embossed suede), and this Kate Spade seemed more durable and "sensible". And, of course, I liked the price. The bag is in impeccable condition, but cost me only 20% of the retail price. That's the kind of "investment" I like.
Not Your Daughter's Jeans Coloured Denim Skinny Pants ($40, consignment)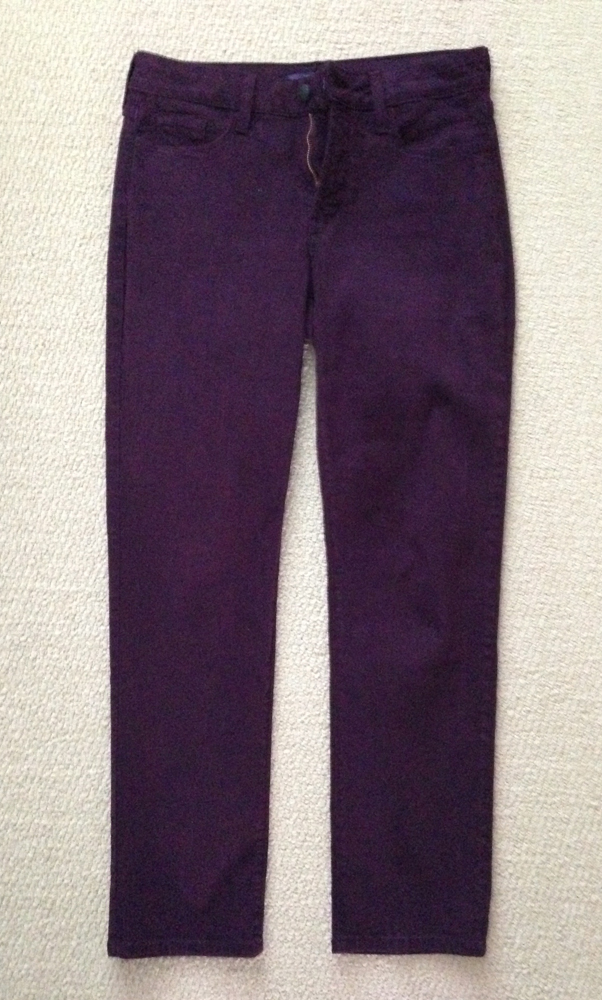 Guys, I am super excited about this purchase! So much so that I am devoting a whole post to it. Stay tuned!
Z Spoke Twist Handle bag ($36, consignment)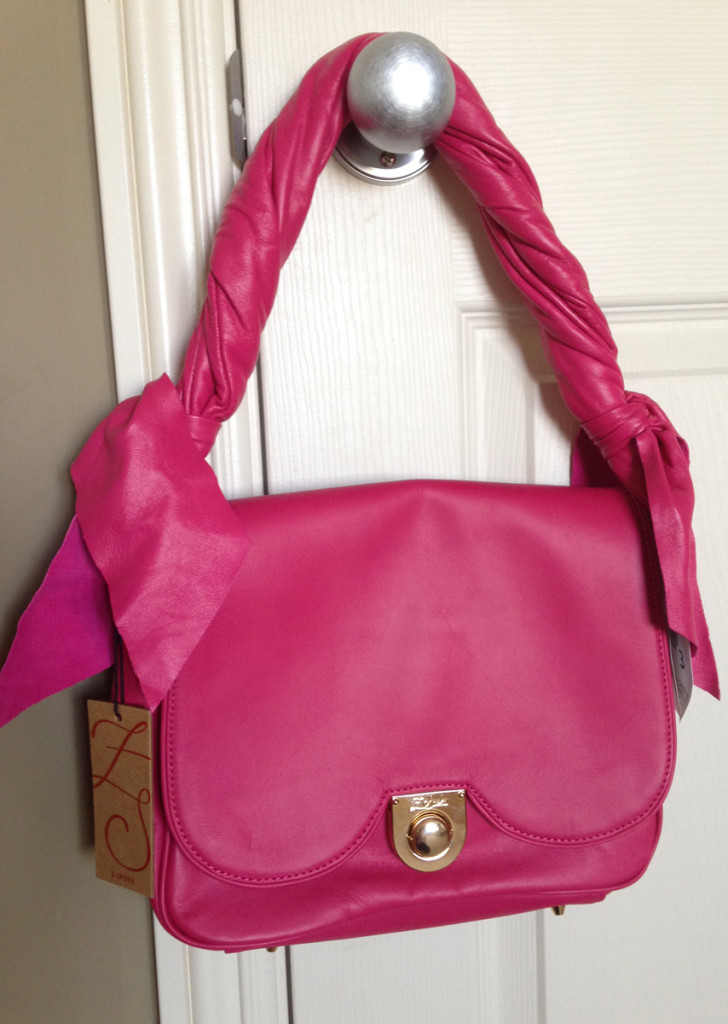 So, um, apparently, I was not done buying bags just yet. I actually hemmed and hawed over this purchase more than my usual amount. I liked a lot of the design features, and the colour was right up my alley – I've been slowly adding more pink accents to my wardrobe. On the other hand, I wasn't sold on the dangly, floppy leather bits – and it didn't help that my mother called them "bunny ears". Ultimately, the bargain-collector in me won: under $40 for a leather bag? I just couldn't not … know what I mean?
Elie Tahari Print Top ($23, consignment)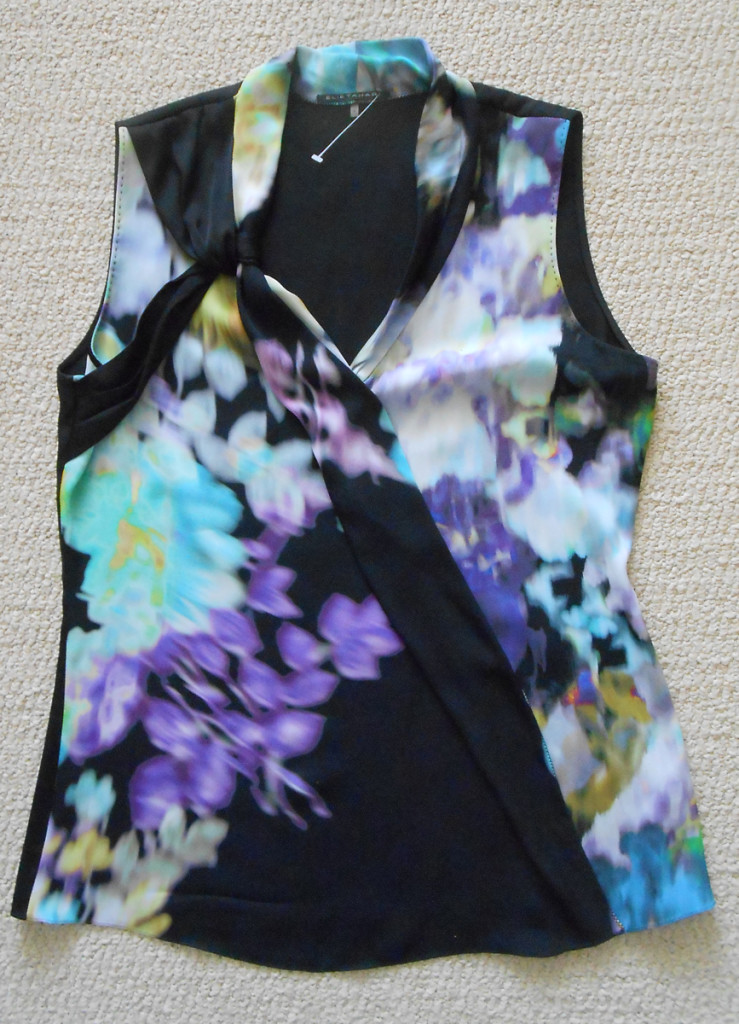 One of the categories that has seen a lot of turn-over, as part of my closet de-cluttering project, is tops/blouses. Since I tend to gravitate towards prints and patterns over solid colours in this category, tops tend to be things I tire of more easily. Most of my existing tops are at least 2-4 years old, and quite a few are starting to seem "tired" and "dated" to me. I've been working on replacing purged tops with more solid colour ones, but the occasional print still makes the cut – like this one. I like that it's a slightly less literal take on my perennial obsession (florals), and feels a bit more "grown-up". Plus, it can be easily dressed up (paired with a pencil skirt, for example) or down (paired with jeans). The fact that it's 95% silk is a nice bonus, from a wearability perspective.
Coach Stackable Ring ($58)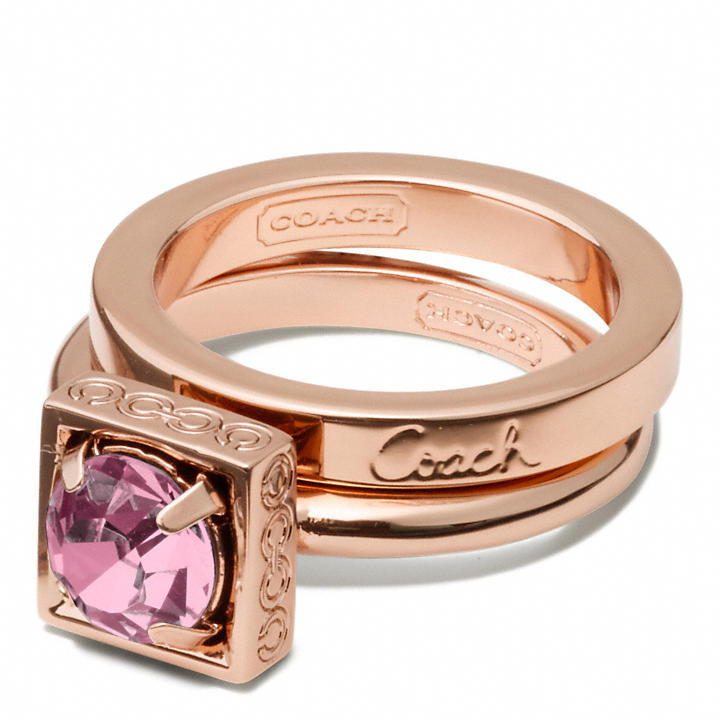 Stackable "Love" Ring ($4, Simons)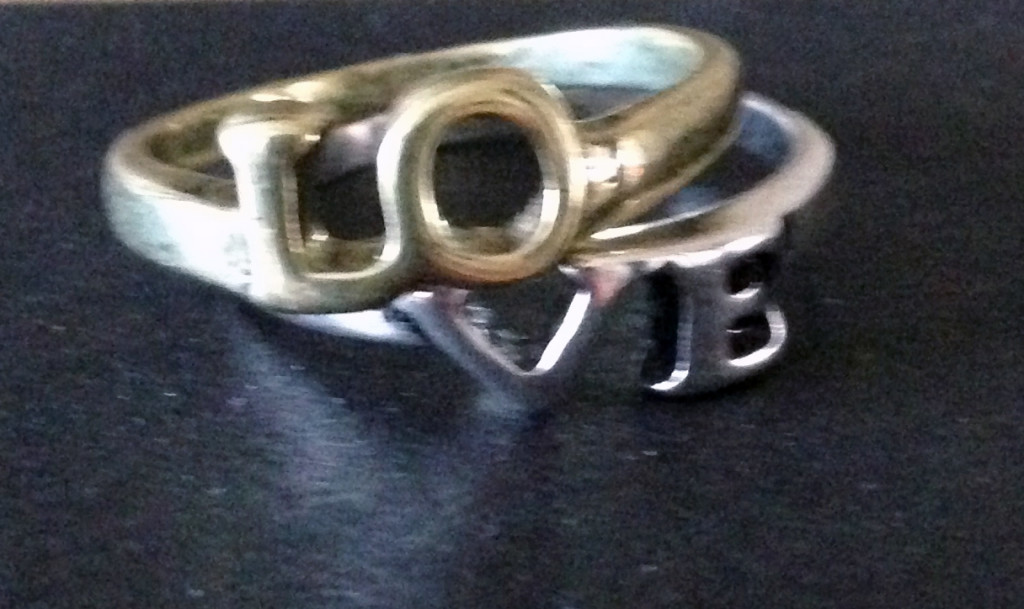 Impulse buy time! I have no excuses – it was just too cute.
J. Crew Factory Necklace ($27, J. Crew Factory)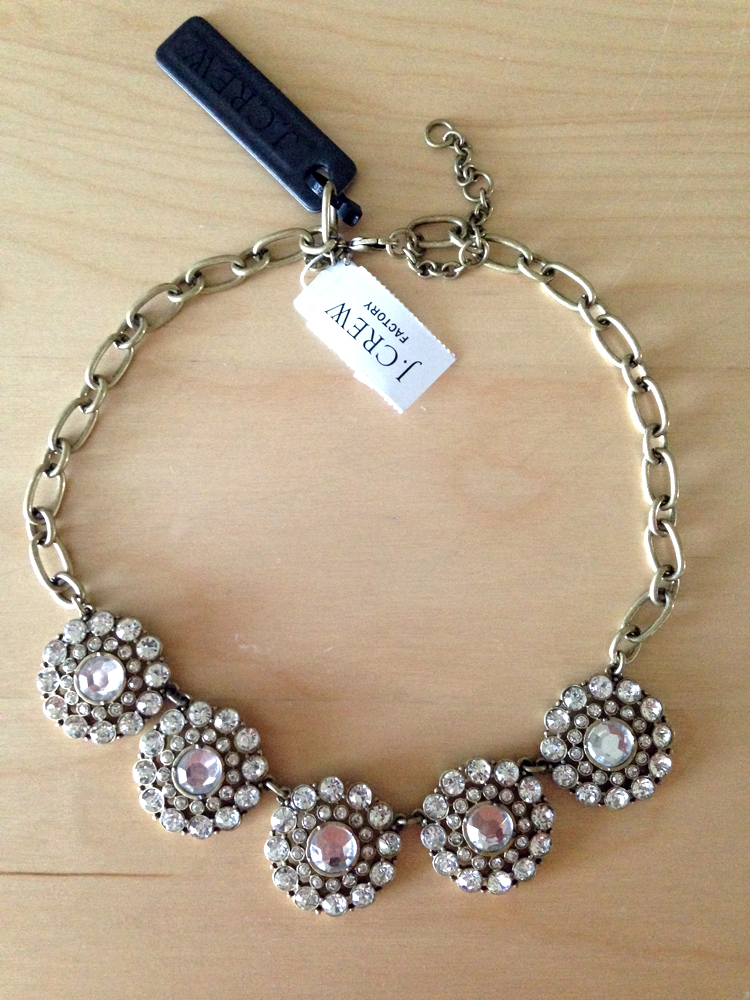 I went to the J. Crew Factory store during one of their 50% off events, looking for something else – natch – and this somehow followed me to the till. I am innocent, I tell you!
How did you do this month?