Chanel Rose Moire was released as part of the Rouge Allure Moire collection, along with Rouge Moire (previously shown here). This was a colour a lot of polish junkies were somewhat skeptical about, and with good reason: it is a bit of an "old lady" polish. A shimmering pinkish beige with a pearlized finish, Rose Moire doesn't exactly scream "avant-garde". But it is a pretty colour; it reminds me of pink champagne.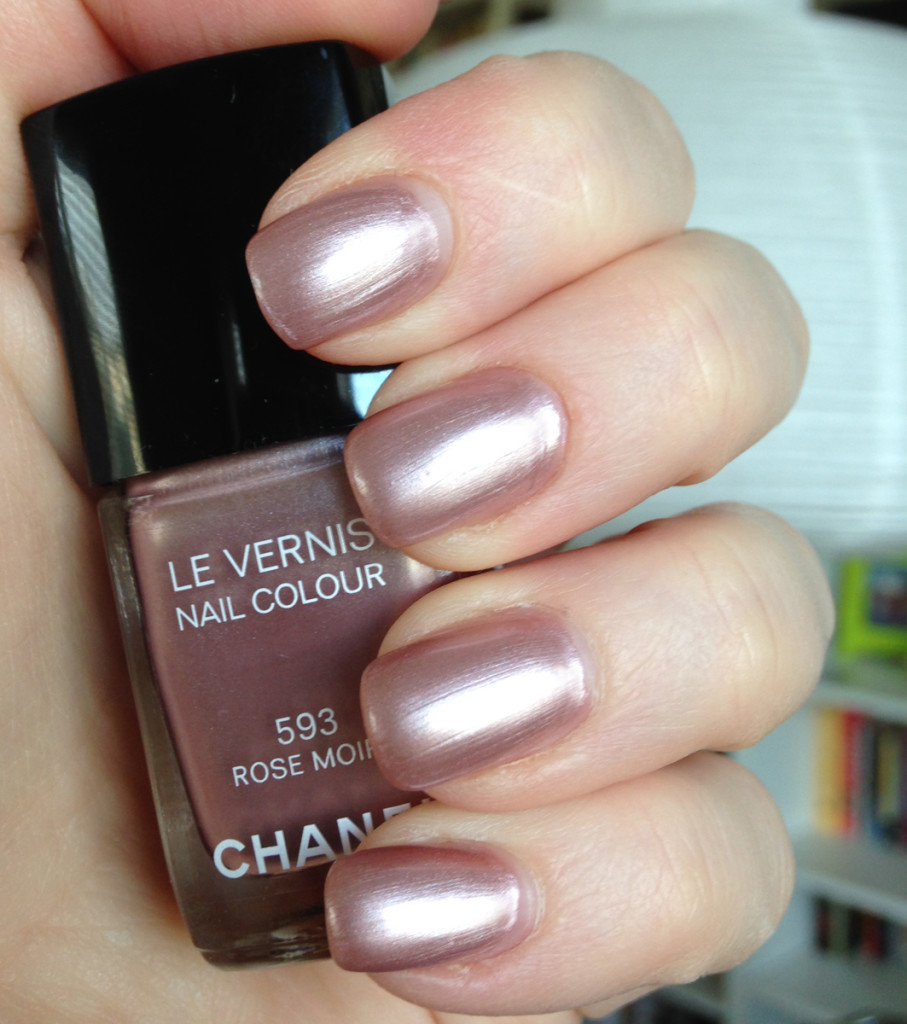 Apart from the pearlized finish, which may not be for everyone, I think this could be a flattering neutral polish for a lot of skin tones, mine included.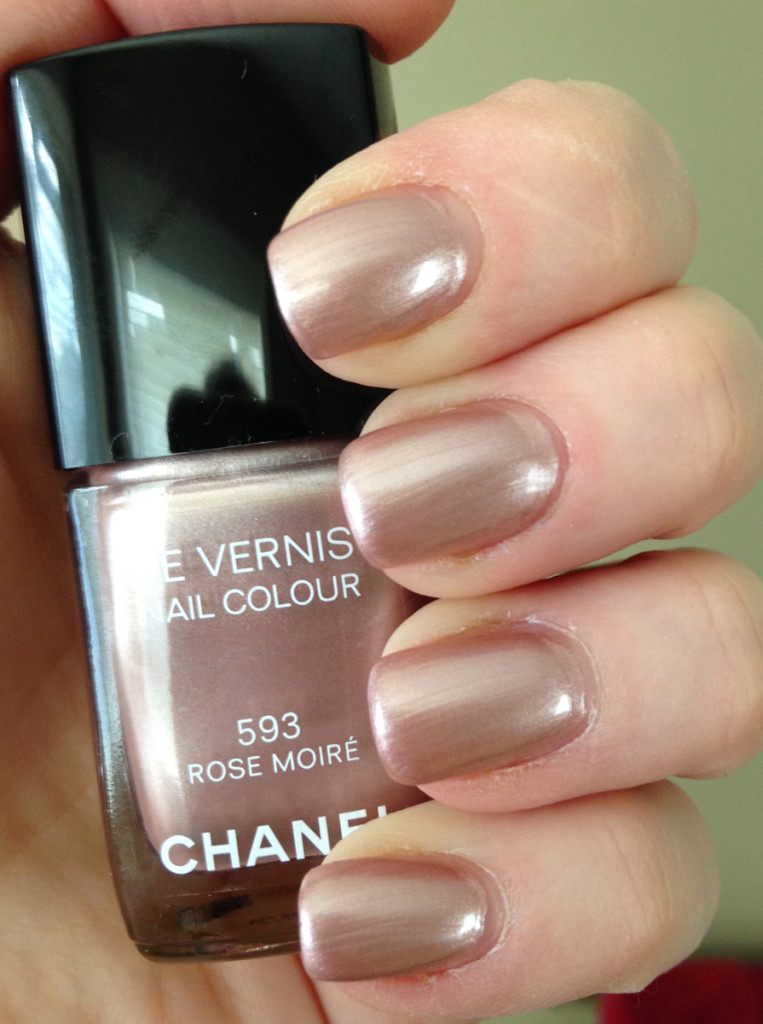 Rose Moire is also a bit of a chameleon; while it's not a duochrome, it does look more beige at times, and more pink at other times. The pink, almost lavender, shimmer comes out more under strong light.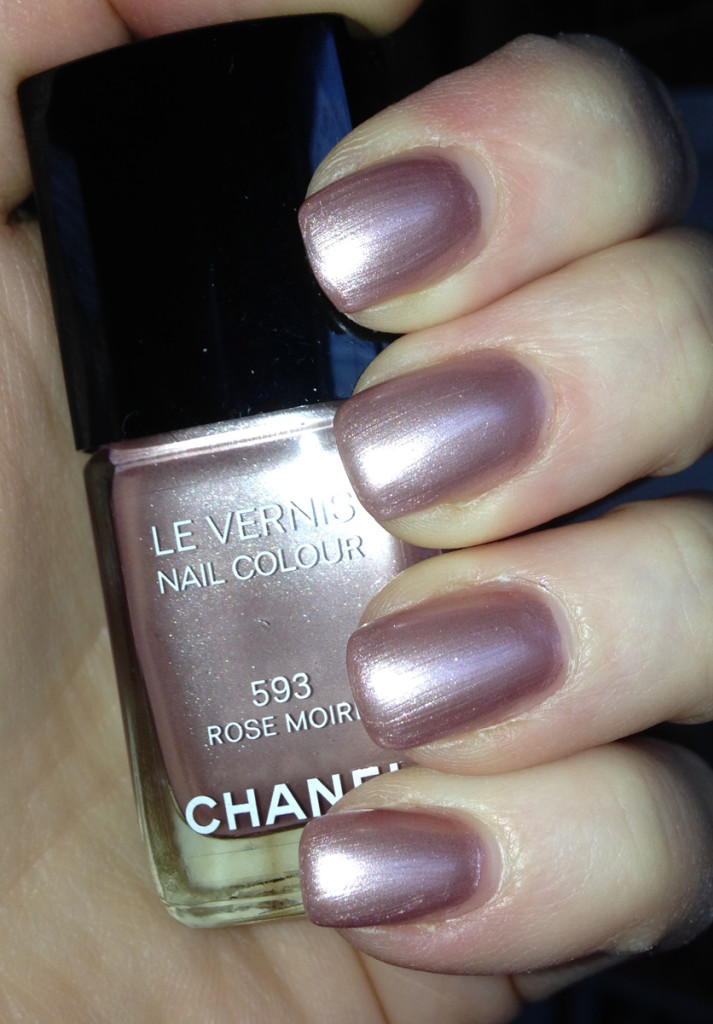 The application was fine; a bit brush-strokey, but that is to be expected given the finish. I used two coats for the photos above.
For my inspired outfit, I decided to de-"old lady"-ify (totally a word!) Rose Moire; I paired some "grown-up" pieces (a wool pencil skirt and elegant pumps) with a couple of "fun" pieces (polka dot sweater and statement necklace).

The blue-green and grey colour palette also complemented the pale pink tones of Rose Moire.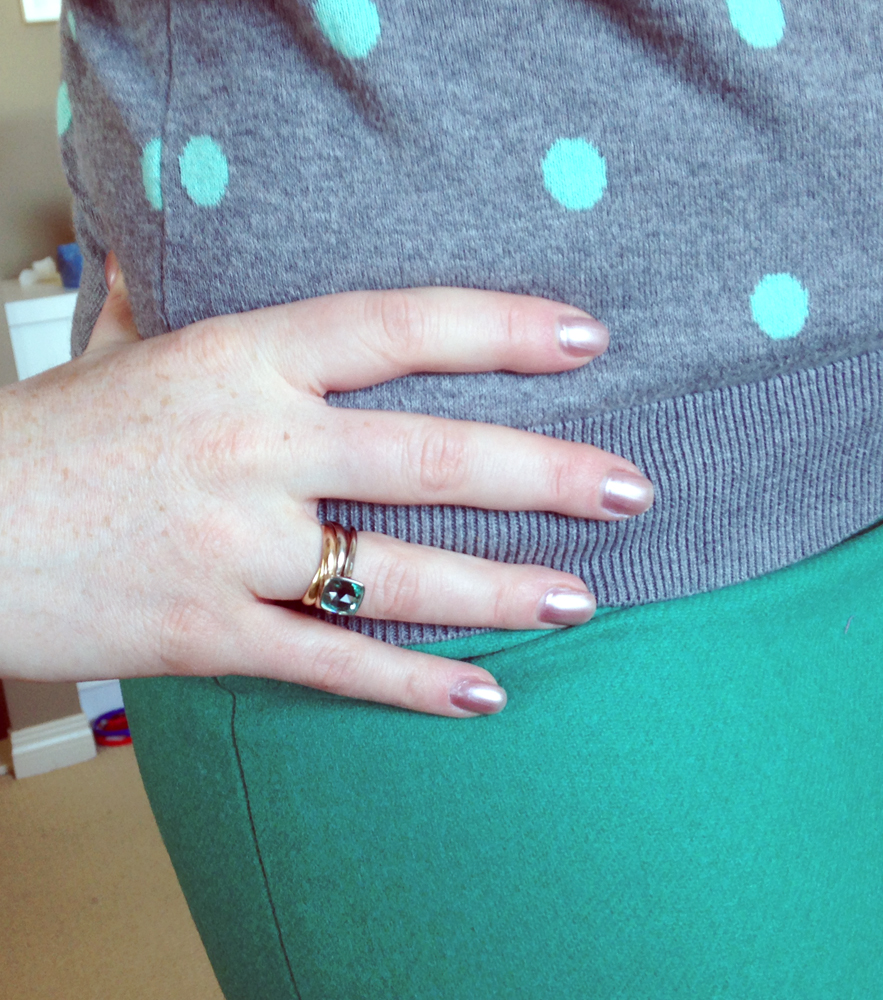 I added some red lipstick for extra effect – it's amazing what an impact that can make on its own.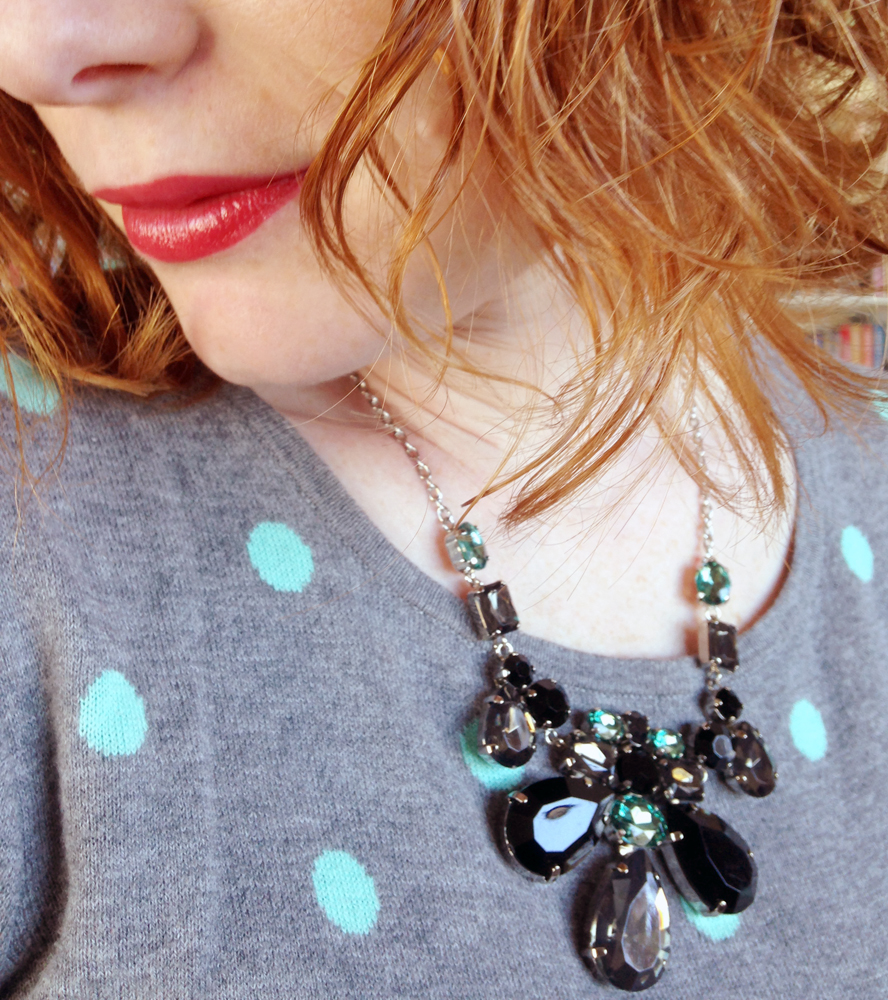 Although it's a little bit on the casual side, I think this would be a nice outfit for a Thursday at the office. I'll have to make a mental note of it for next year.

What do you think of Chanel Rose Moire?