So, I found this when I was at the grocery store last week: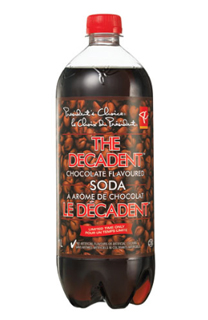 You know I had to try it, right? Chocolate-flavoured soda? C'mon!
Per my Twitted reaction: "Chocolate-flavoured soda is kind of disgusting. And also kind of awesome. My taste buds are confused. Perhaps if I drink more…"
I drank the whole damn bottle. My taste buds are still confused. But it doesn't matter. Some things are just meant to be that way. Sometimes the conflict cannot be resolved.
And sometimes it can. Like chocolate-flavoured soda, my DVF tunic was both terrible and awesome. Let me quickly run down its pros and cons:
Pros: 100% silk, cool print, cost a whopping $18. Pretty good, no?
Cons: looks like a schmatta. And done. Here's a picture of me trying to make it look less schmatta-esque: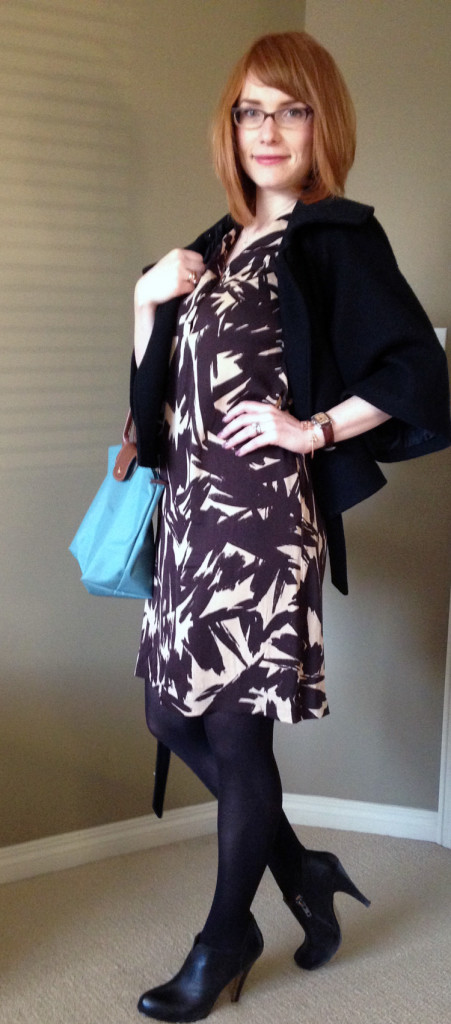 Fail. And here's another fail: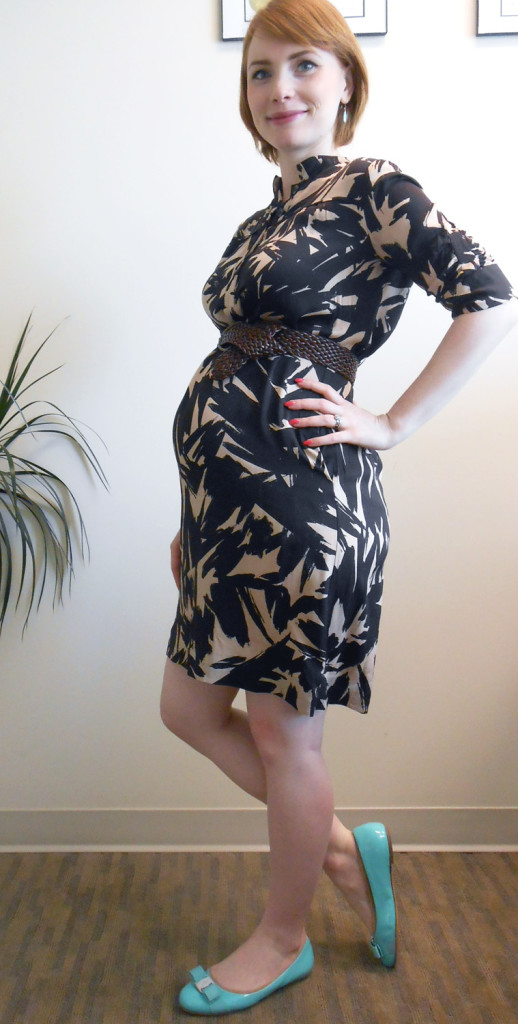 And, finally, the head-on truth:

I had pretty much decided to send it back to consignment (whence it came), when I started to have second-thoughts. For obvious reasons, it was a hard sell the first time; I originally picked it off the clearance rack, just as it was about to be shipped off for donation. Even if it were to sell again this time, I would probably see a negligible amount of money from it. Was it all worth the effort? Especially when there was, I realized, an alternative. A drastic alternative. Chop chop!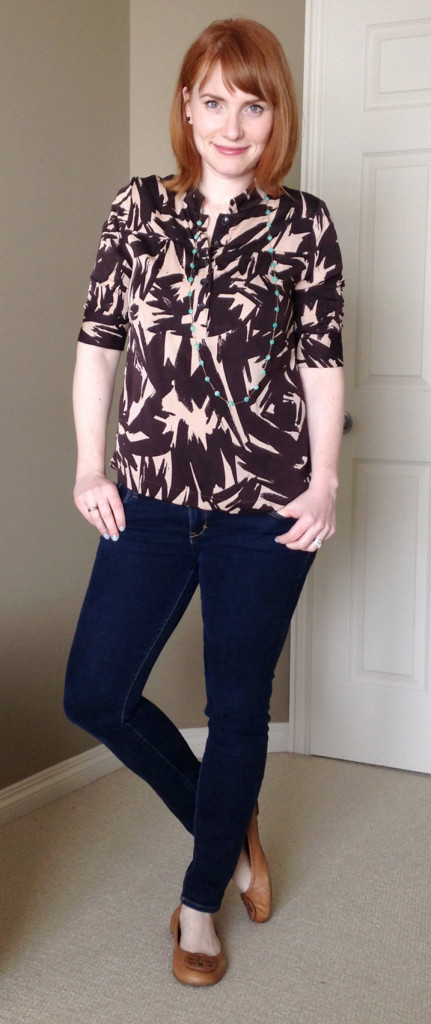 Since I have zero sowing skills, I asked my grandma to help me out. She did an awesome job, as always.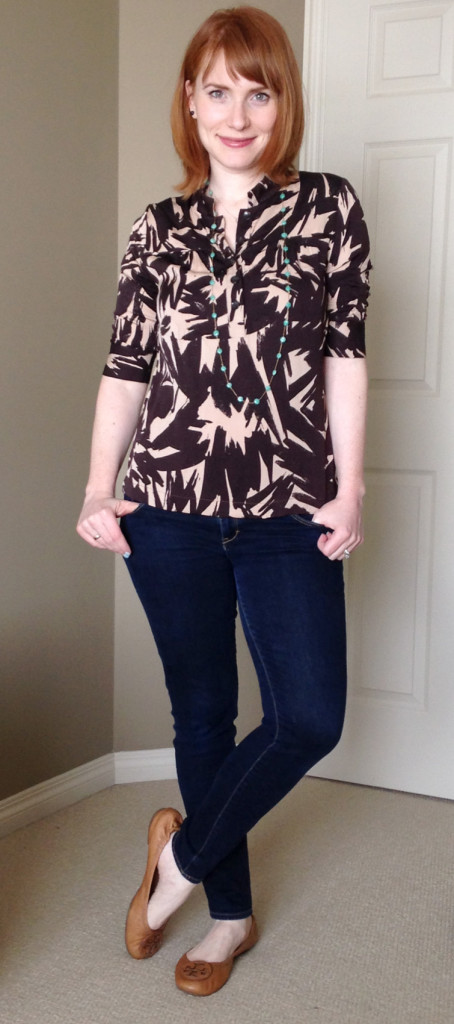 So now, my DVF tunic blouse is all awesome. Conflict resolved!