I won't lie: my "social" life these days mostly revolves around glamorous things like play dates, errand runs, and grocery shopping. I don't get out of the house a lot, and when I do, it's rarely interesting from a fashion perspective. On the other hand, with both kids now on a somewhat predictable napping schedule, I do have a bit of "me time"; to keep my brain from completely atrophying, I spend a good chunk of that time reading. As a hobby, it's not quite as I remember it. I used to love getting lost in a (good) book for hours at a time; nowadays, I usually get half at most, which makes it harder to "get into" the story or the subject matter. On the plus side, it makes it easier to weed out mediocre reads – if I'm not drawn to pick up where I left off (a day or a week before), then I move on to the next one.
So, in lieu of snooze-worthy outfit posts, I thought it might be fun to share some of my recent reads and, in turn, hear your suggestions for other good books.
Philip Kerr, Berlin Noir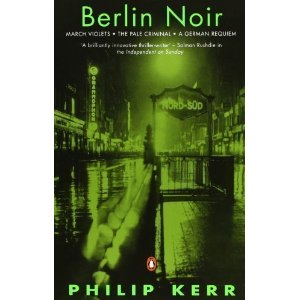 I love a good mystery novel, but this was an impulse pick for me because I'm not a huge fan of the hard-boiled detective/noir genre a la Raymond Chandler. Berlin Noir actually appealed to my inner history buff – I was interested to read a mystery series (this is an omnibus volume of the first 3 books) set in Nazi Germany. Much of what I know about WWII relates to life in the occupied territories and in Allied countries; I've never really read accounts of life in Germany itself under the Nazi regime, either before or during the war. Having lived in a communist country, I see that as something of a fascinating flip side. Kerr's books seem to be very well researched, and seem to effectively capture the oppressive atmosphere of that period (the books span from the early '30s to the mid '50s).
The mystery aspect itself is also really good. Bernie Gunther is an appealing anti-hero, even for a non noir-lover like me. The plots are fast-paced, and intricate enough to keep you guessing and engaged until the end. There are some graphic scenes of violence (including sexual violence), but they are sufficiently well written not to seem gratuitous. Having gone on to read a few more of the books in the series, I can say that certain things eventually start to become repetitive, (including, among others, Bernie's apparent irresistibility to almost all of the female characters) but this isn't as much of an issue in the Berlin Noir trilogy itself.
All in all, though, the writing is excellent, the stories engrossing, and I would highly recommend picking this trilogy up if you want to curl up with a good mystery on a cold winter night.
Sam Gosling, Snoop

I've been meaning to read this book for ages, and finally got around to it. Why? I love stuff. My stuff, to be precise. I have a collector's mentality all the way, so many of my things are more than simply functional objects to me; they're pieces in my personally curated museum. [Not trying to be hyperbolic … much.] I figured it would be interesting to know what my stuff says – to others – about me. Snoop is all about learning how to decipher the code of people's stuff – what things can tell us about their owner's personalities.
The book is written in a conversational style that's easy to follow, with enough diverting stories and anecdotes to liven things up. I would recommend it if you're interesting in inter-personal psychology, or want to amaze your friends at your next dinner party with your Sherlock Holmes skills ("I can deduce your deepest desires from the way you arrange your medicine cabinet").
Elizabeth L. Cline, Overdressed: The Shockingly High Price of Cheap Fashion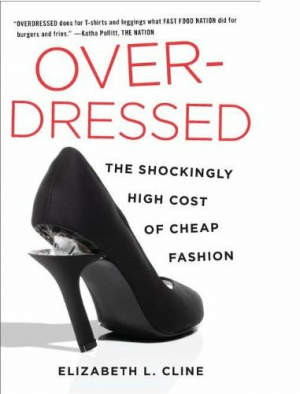 If you are interested in knowing more about where and how your clothes are made, and how your shopping behaviours influence and are influenced by the manufacturing (and marketing) process, this book is a must-read. It helped to further open my eyes to some of the more unhealthy patterns in my own consumption, and to more rigorously question my own shopping decisions. I rarely make a trip to the mall without thinking about this book as I walk past stores where I used to unthinkingly spend dollops of money, and I will never think about a clothing "need" again in the same way as before.
Overdressed is definitely worth checking out if you're interested in the ethics of clothing consumption, and in becoming a more educated consumer.
What are your recent favourite reads?