Happy Friday, everyone! I don't know about you, but my week has seemingly lasted about ten days already, and I'm ready for it to end. Bring on the pretties!
J. Crew Cambridge Cable Sweater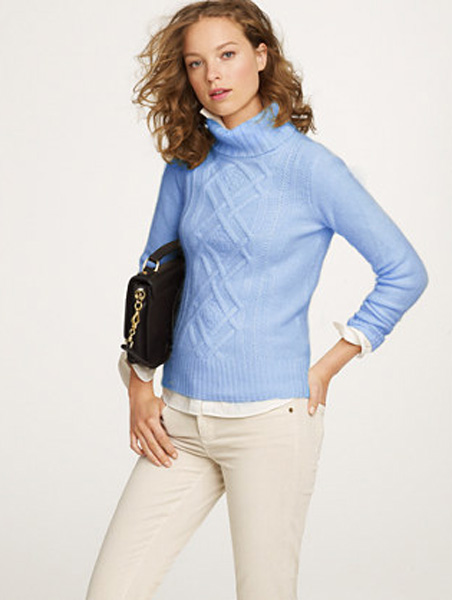 I swear, I don't know how this happened, but I'm on the receiving list for the J. Crew catalogue. Every time it shows up in my mail box, I try very hard to ignore it, because if there is one thing I don't need it's something to feed my J. Crew addiction. Naturally, I crack every time, and take a peek (or a leisurely look-see, whatevs). This sweater jumped out at me from the most recent catalogue. Am I being unreasonable in thinking that this sweater (or its absence from my closet) is the only thing standing in the way of my looking just like my WASP goddess herself, Gwyneth Paltrow? Shhh, don't answer that. Since the sweater costs approximately a million bucks ($118), we'll have to wait for the answer for the time being.
Orla Kiely dresses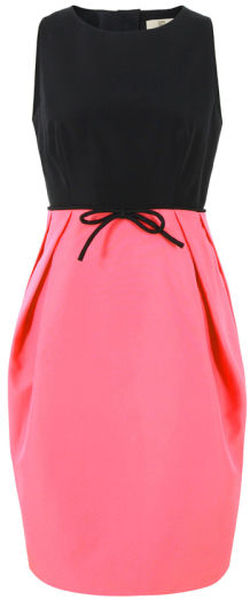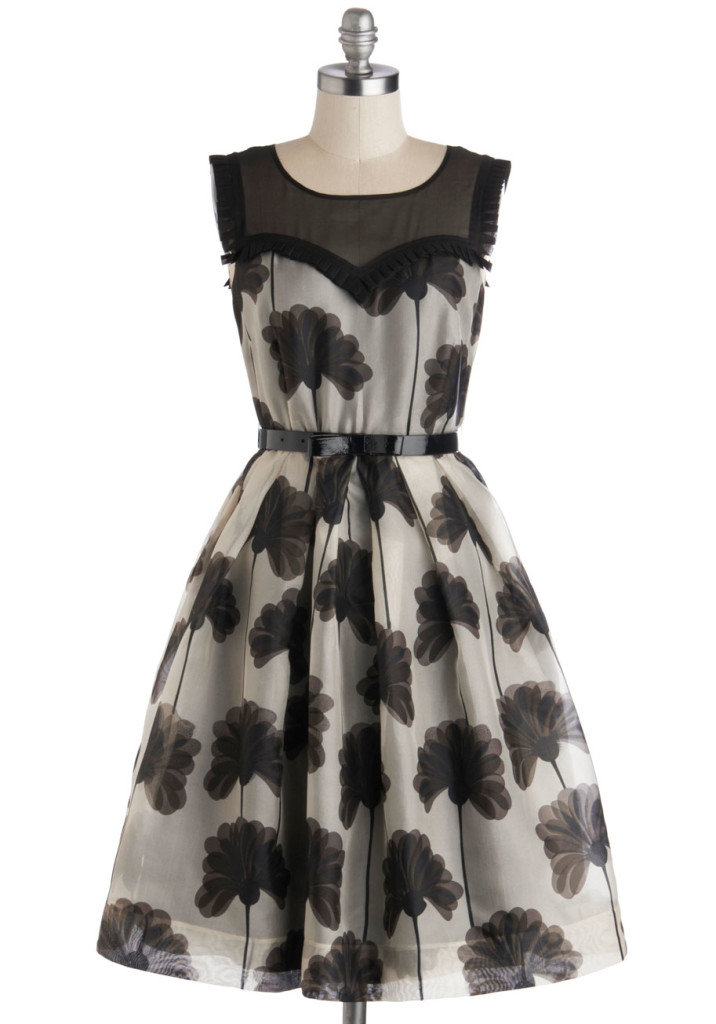 My office Christmas party is less than a month away, and I've been day-dreaming about possible dress picks. Not that I am looking to buy a new dress; I have a few options in my closet already, and my budget is giving me side-eye as it is. But it's nice to dream a little, n'est ce pas?
J. Crew Factory Flower Curtain Necklace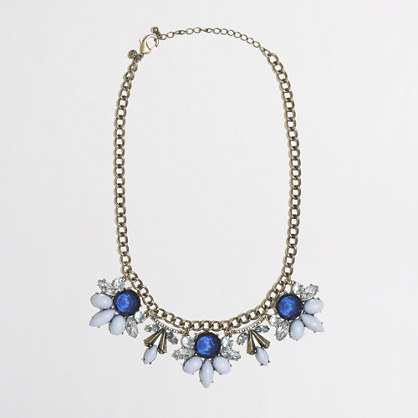 This necklace kind of reminds me of a Lulu Frost-J. Crew collab necklace from a while back; happily for me, it's at a lower price point that I can (almost) justify. Will I justify it? We shall see …
Cognac Flats
Hey, so here is a funny tidbit about me: when I get stressed out, I make lists. Forget Valium – making lists is, like, seriously soothing. Anyway, one list I've been working on is a tally of my closet "holes" (aka basic items missing from my wardrobe). My plan is to make a concerted effort to look for those items whenever I find myself falling down the rabbit hole of online shopping browsing. On the list: cognac flats. They're not an immediate need, since flats-wearing weather is now at least 6 months away. But, hey, it doesn't hurt to look, right? [Except when it does, because I accidentally on purpose hit the "buy it now" button. Ahem.]
I've pretty much decided that I will be getting this pair of Old Navy flats; I'm just waiting for them to go on sale because $25 for a pair seems like a lot. It's Old Navy. Anyway, they're cute and all, but just for some fun, I also picked a few more expensive options.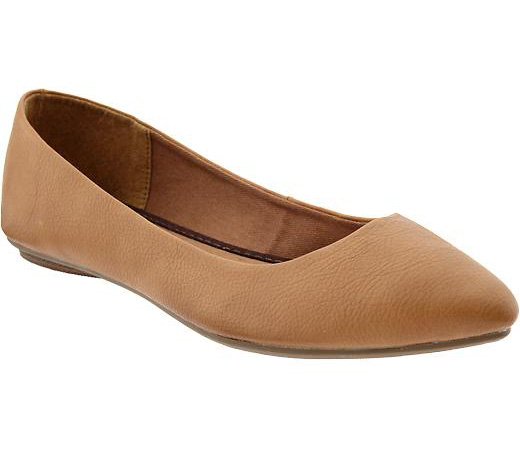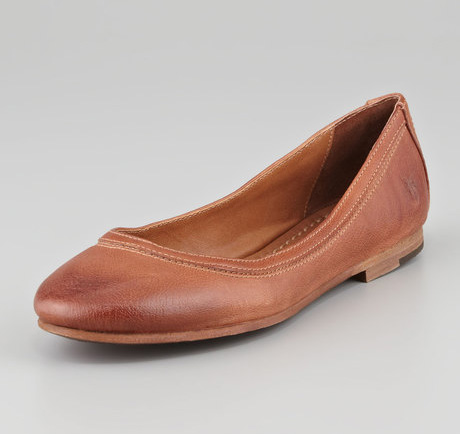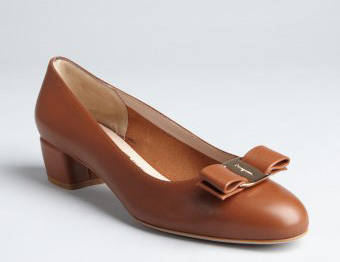 While doing my, errm, research, I also came across these Stuart Weitzman burgundy flats in faux snakeskin. I think I need to start a new list: completely unnecessary purchases I must nevertheless immediately make. Or something like that.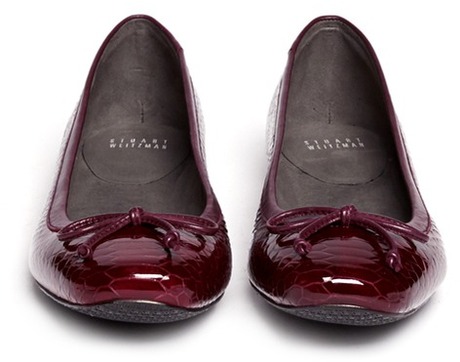 Have a great weekend!