Happy Friday, everyone! Here are this week's picks for the shortlist:
Equipment Blouse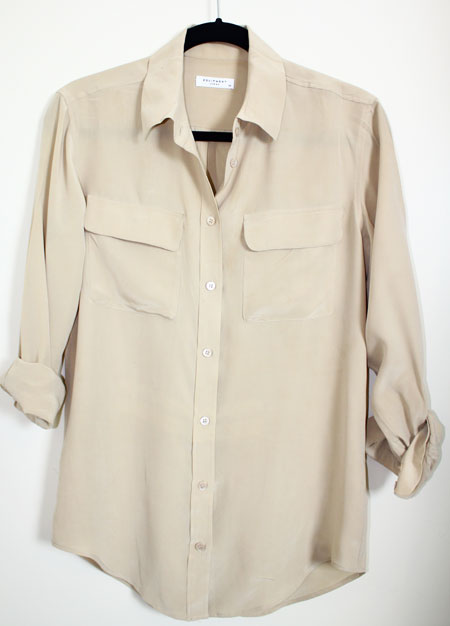 I'm looking for a soft, silky blouse for layering, and have heard good things about this brand. The downside is cost, not surprisingly; these blouses run $200+, although they can be found for less on eBay. One reason I'm reluctant to buy one online is fit; I'm not sure how flattering the large front pockets will be given my post-baby cleavage. I'm concerned that they might make me look extra top-heavy, so I would prefer to wait and find a similar style that I can try in person.
J. Crew Jeweled Collared Oxford Shell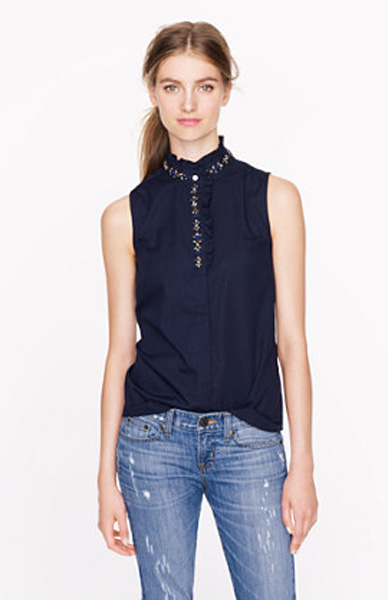 Speaking of shirts I want in my closet, like, yesterday, this J. Crew Oxford shell is lovely, isn't it? Of course, it costs a bajilion dollars (actually $114), but I think it would be so versatile as part of my work wardrobe. No rush on buying this, obviously, but you can bet that it's going on my eBay stalking list.
Issa Dress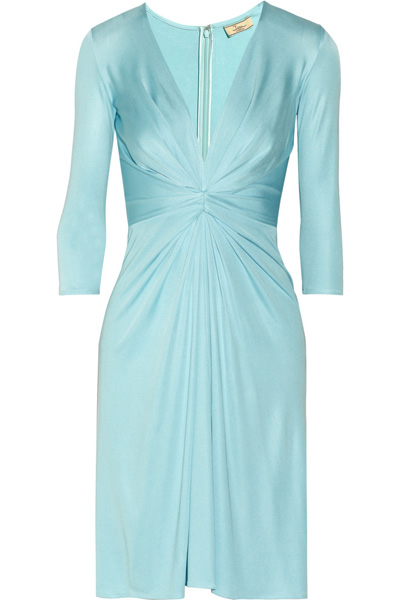 Issa is the label famous for Duchess Kate's engagement announcement dress, and recently got even more exposure on this side of the pond through a collaboration with Banana Republic. I was disappointed with the quality of the BR pieces, but I did get a chance a while ago to try on regular Issa dresses at Holt's – they're quite nice (that's an understatement). This particular dress caught my eye on Outnet because of the gorgeous colour. But even on sale, it's still considerably over $200. Alas, not in the budget! If I had a slew of weddings to attend in the near future, though, I could probably talk myself into buying it. So, friends, start getting married, please! [Edited: y'all get a reprieve – the dress seems to be sold out now. Close call.]
Coloured Slim Cords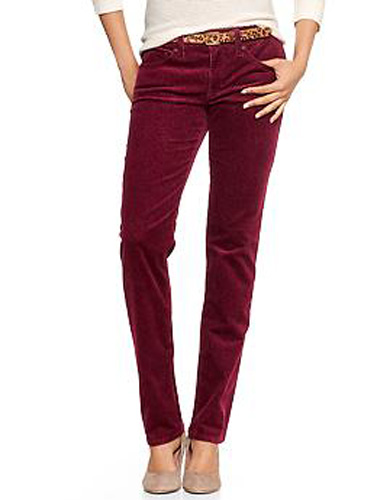 I'm currently facing a bit of a dilemma. As you know, I hate pants. I also have almost no pants that fit at the moment. But it's cooooold! Since I don't spend my days at the office anymore, wearing skirts and dresses all the time is impractical. Which means I have to make peace with pants … and find some well-fitting ones, stat. For once, it's not dress pants I'm after. I need casual pants, but something a step up from yoga pants or leggings. Cords are everywhere this fall, and I'm really drawn to the brightly coloured ones, like these from The Gap. The key will be finding a pair that not only comes in my preferred style (slim cut, cropped) but also in a material that is soft and comfortable (I find that some cords can feel a bit stiff). Challenge accepted!
Essie Winter 2013 Collection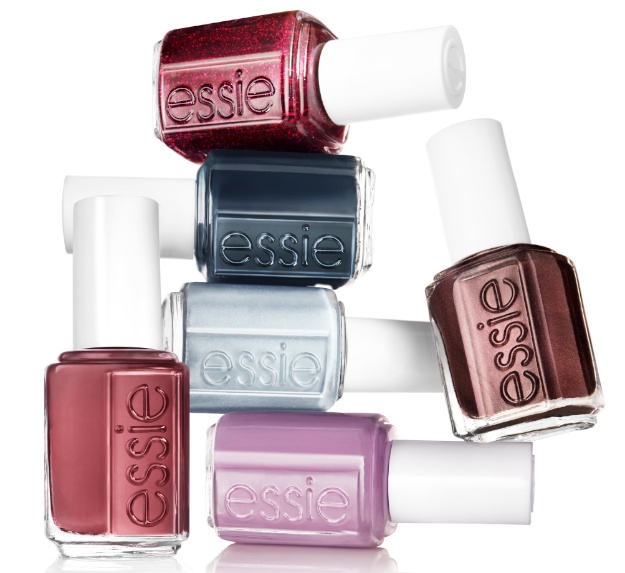 I haven't been wowed by any of the winter nail polish collections released (or previewed) so far, with the exception of the Essie one. There are a few colours that I'm dying to try out, including Sable Collar (dusty burgundy), Parka Perfect (blue-grey), and Toggle to the Top (sparkly red). I haven't seen these polishes in local drugstores yet, but luckily Nail Polish Canada already carries the collection (and now offers free Canadian shipping on all orders). Hmm, which one to try first?
Have a great weekend!!