Time for another round-up of recent outfits!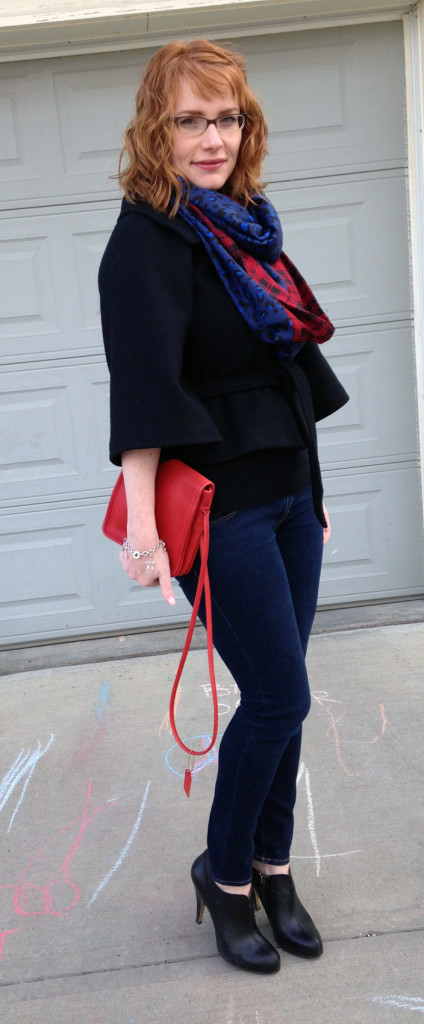 I won't lie: I've worn some version of this outfit a lot. It's just so easy, which is a very important consideration when getting two kids ready to go anywhere is already a prolonged process.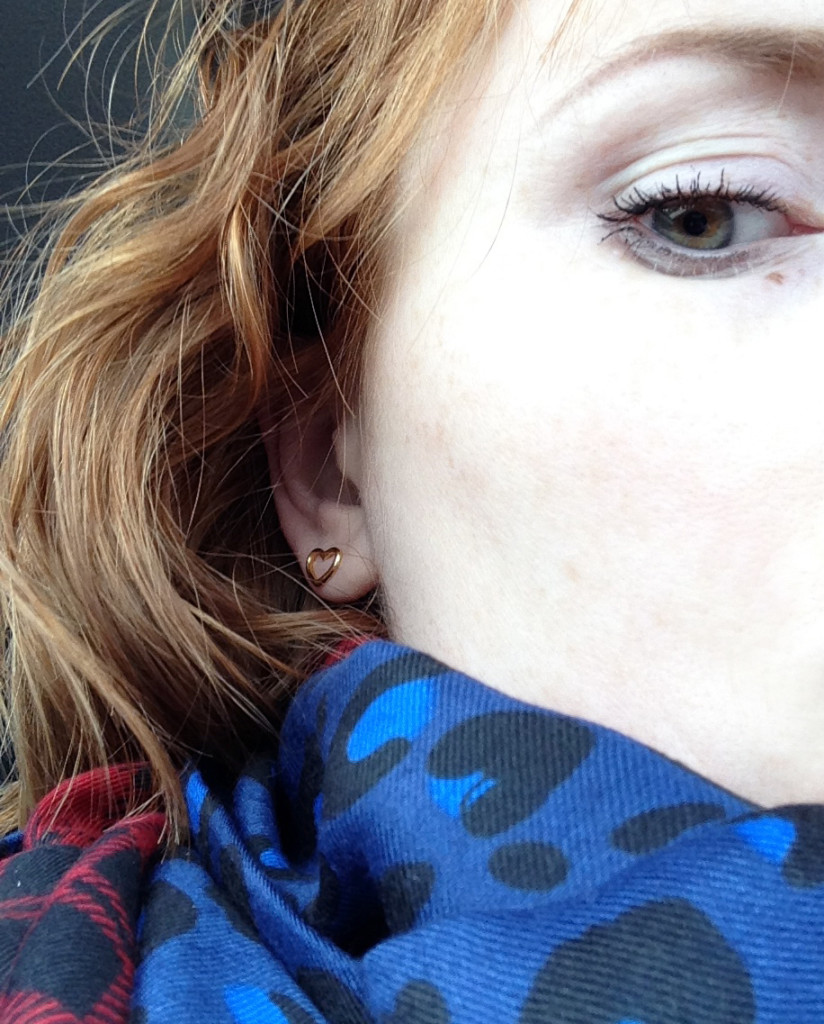 When I'm wearing a relatively simple outfit, I like to add a few of my fave accessories so I can still feel a little "dressed up".
Speaking of simple outfits, here is one of my favourites.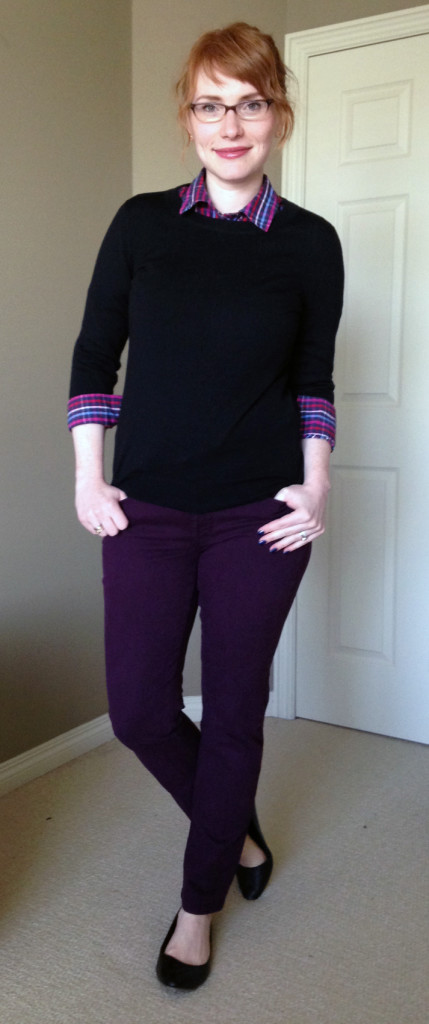 I accessorized with one of my fave nail polished of all time, Essie Starry Starry Night.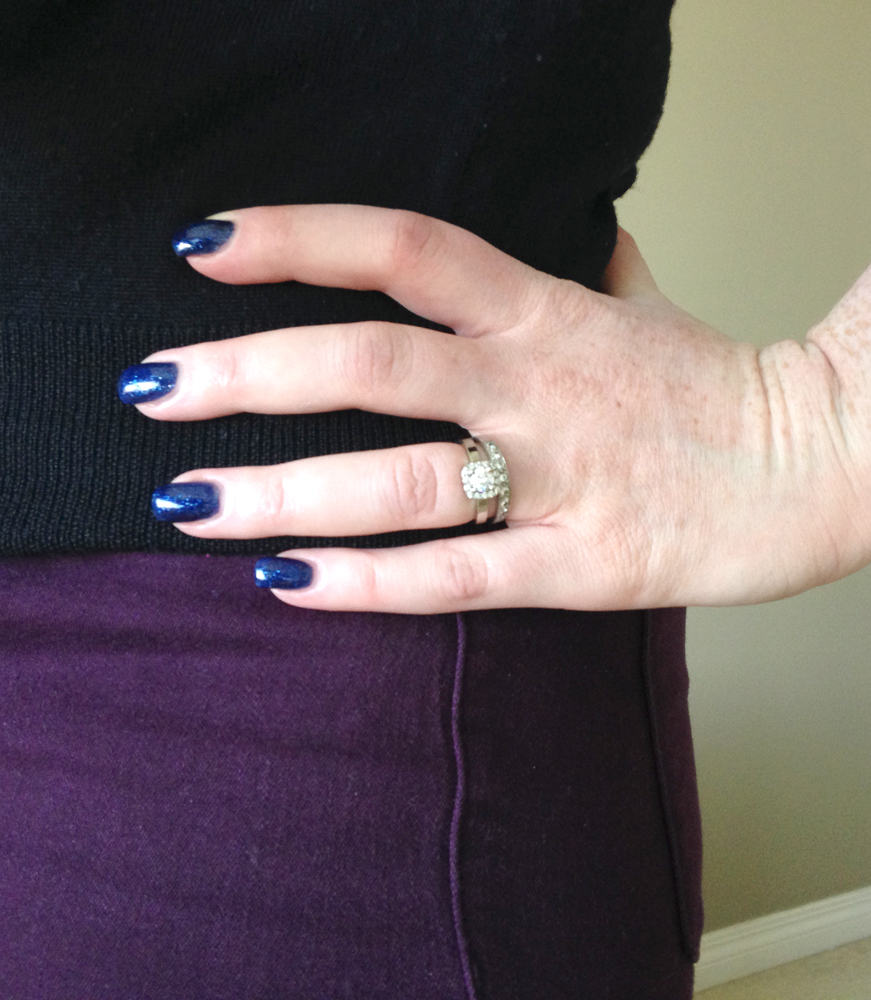 That photo doesn't really do it justice, so here's a close-up: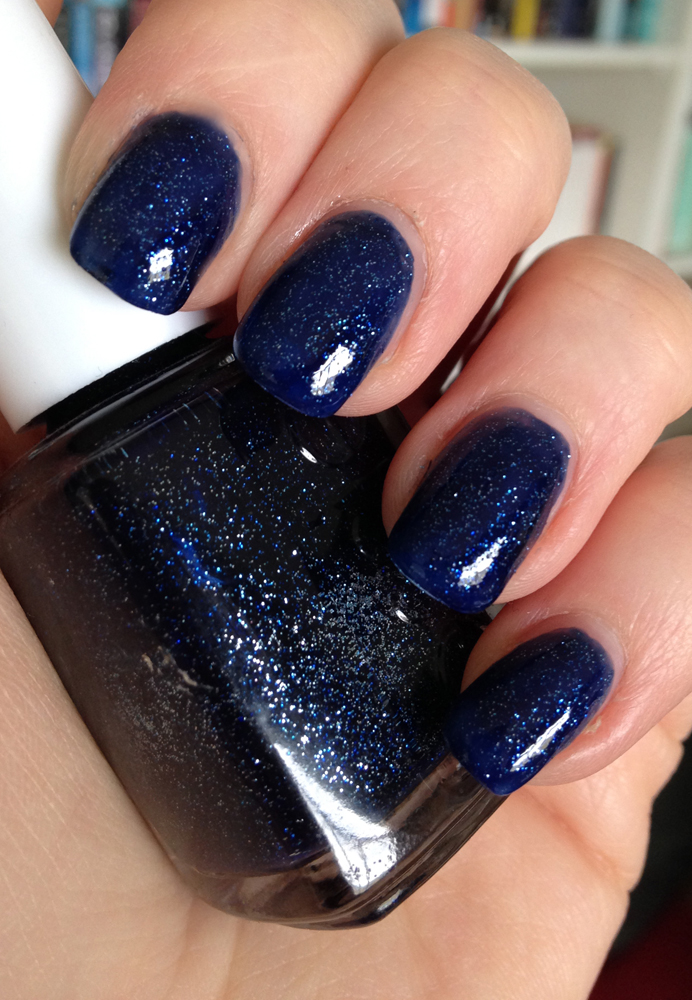 I just got this cute sweater from J. Crew Factory – what do you think? Too young?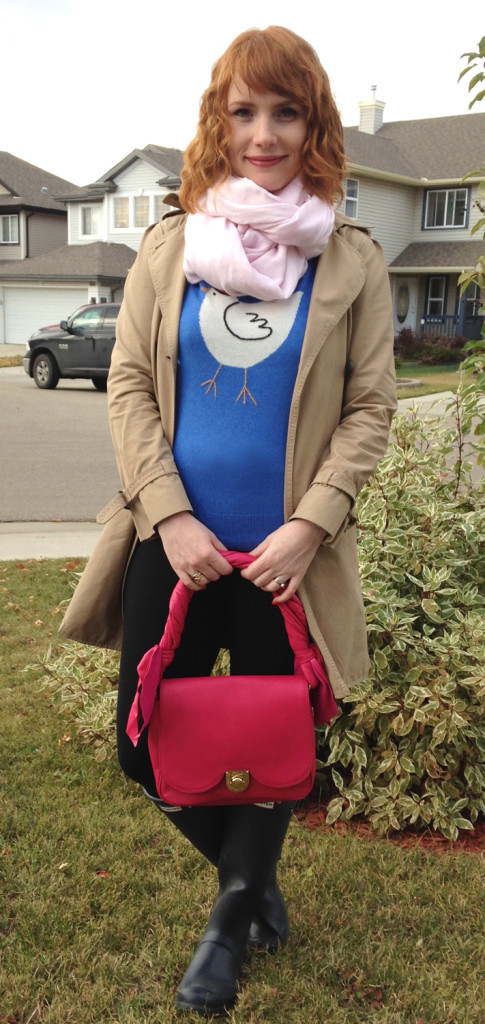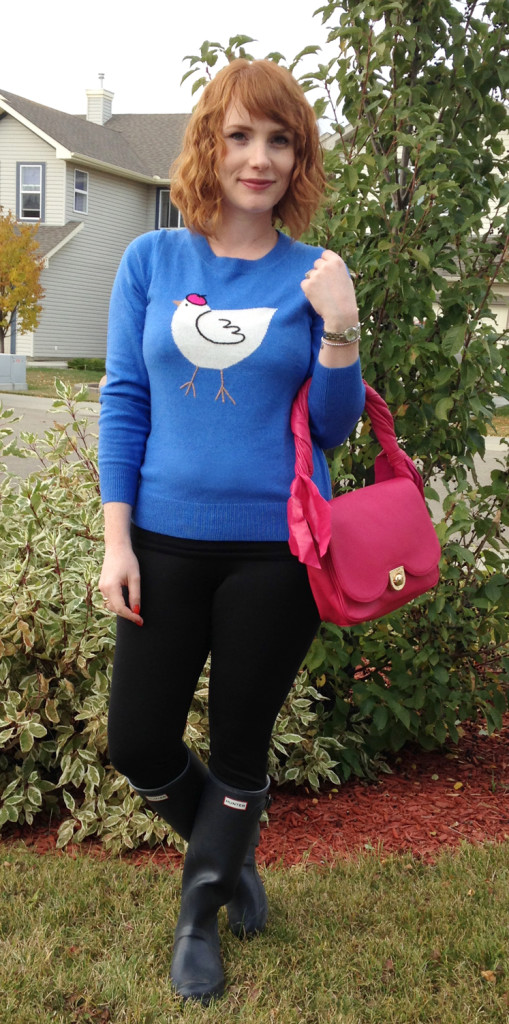 I don't always have time to pick the just right polish for each outfit, but a bright colour always works.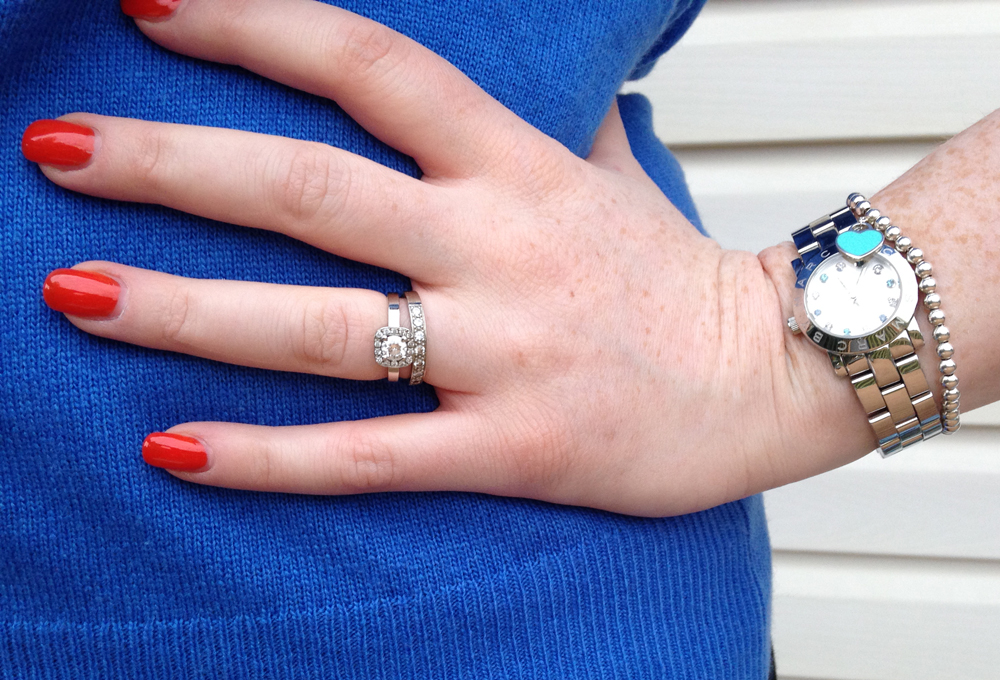 With the weather getting colder, it looks like I won't be doing many "location" photos anymore (welcome back to the beige wall of doom). So there will be fewer opportunities for results like these … that's me, cracking up at my son photo-bombing me in the background.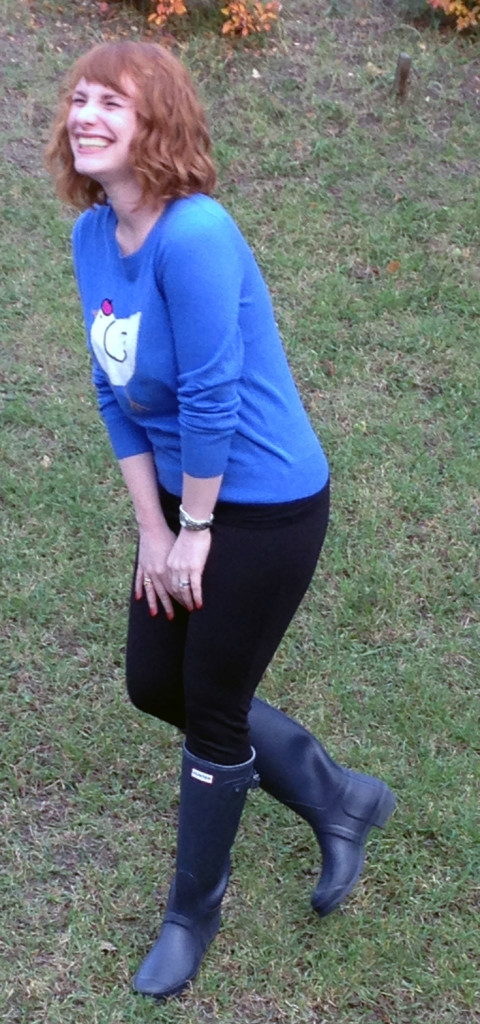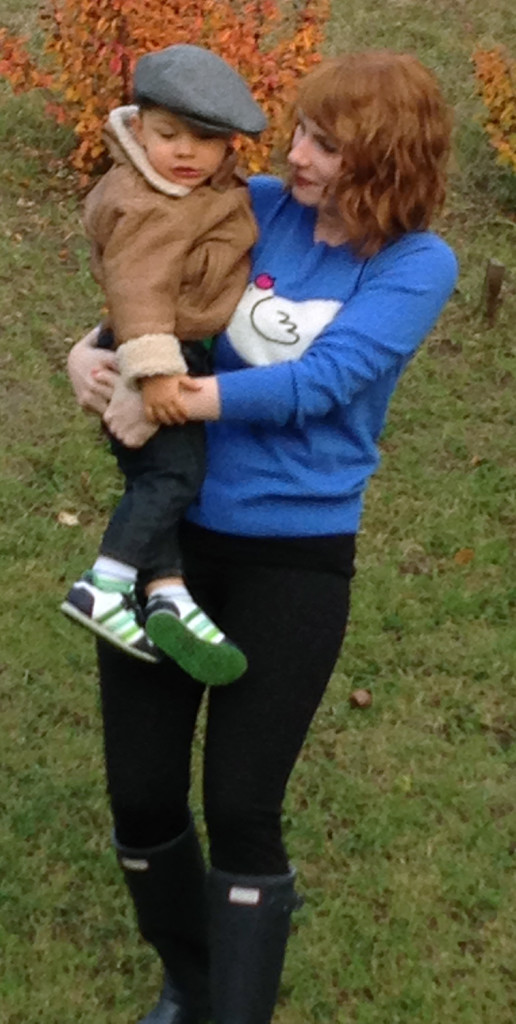 The whole family recently trekked to West Edmonton Mall on a special mission (more on that in a moment). I wore the same sweater, two days in a row; I tend to do that when I need to convince myself I made a good purchase – or, you know, assuage the shopping guilt. At this rate, this sweater will be getting a lot of wear.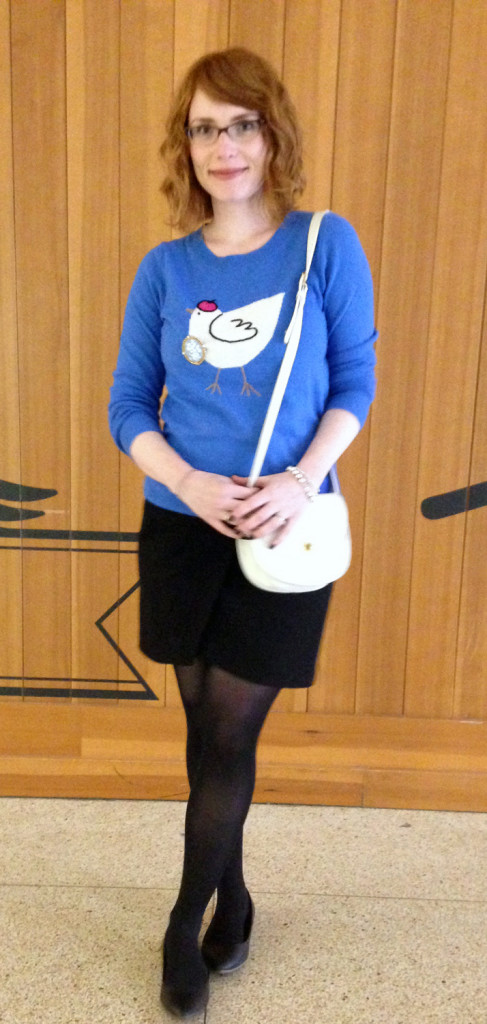 I'm still not sure the sweater is "mature" enough for a 33-year old mother of two, but when it doubt … don't act your age! A funky, sparkly manicure is a good way to go.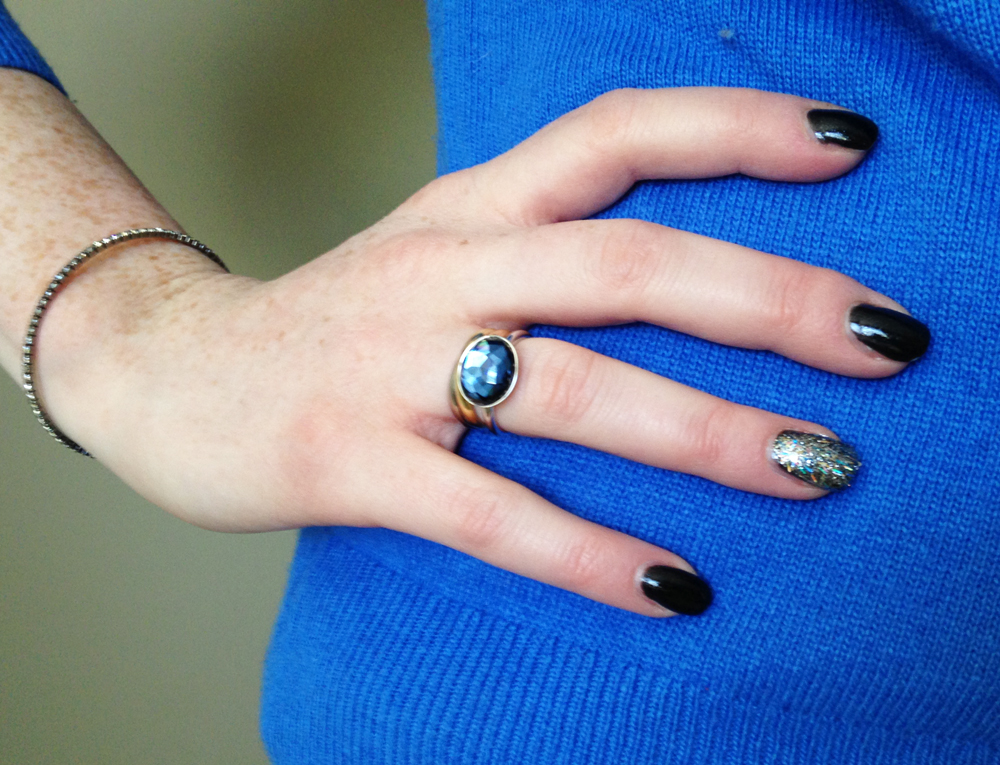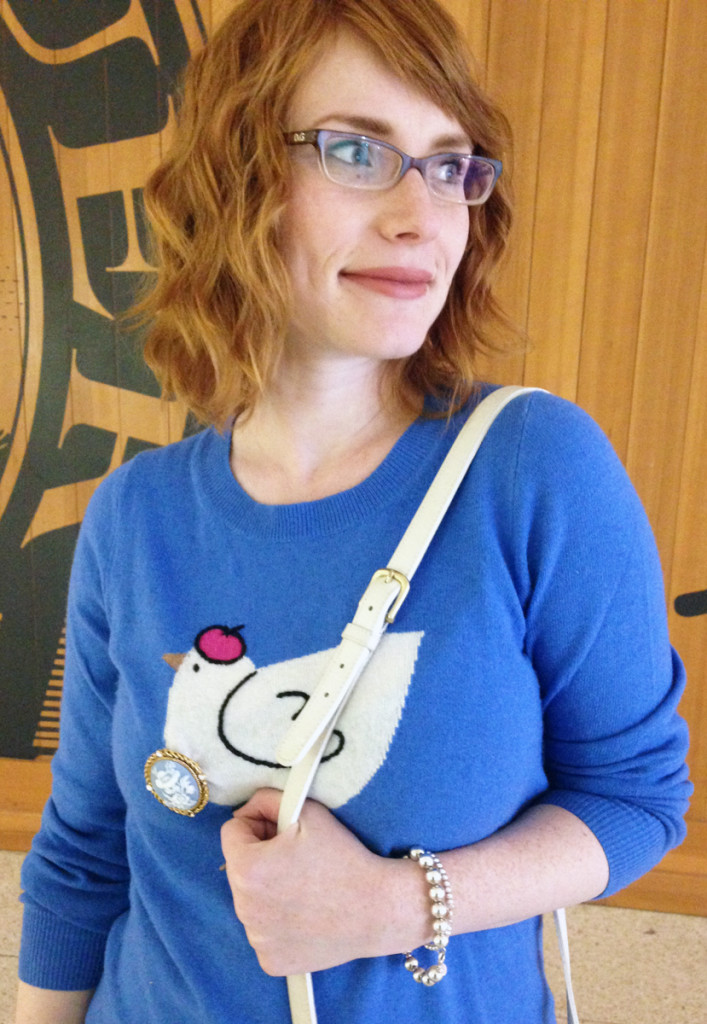 We took a quick detour from our mission to stop in at Simons. I'm always confused by their store – it's so large and there is so much there to see, I feel like I need a tour guide. On the other hand, I adore their changing rooms; the wallpaper is to die for. I have no idea where I'd put it, but I want it in my house!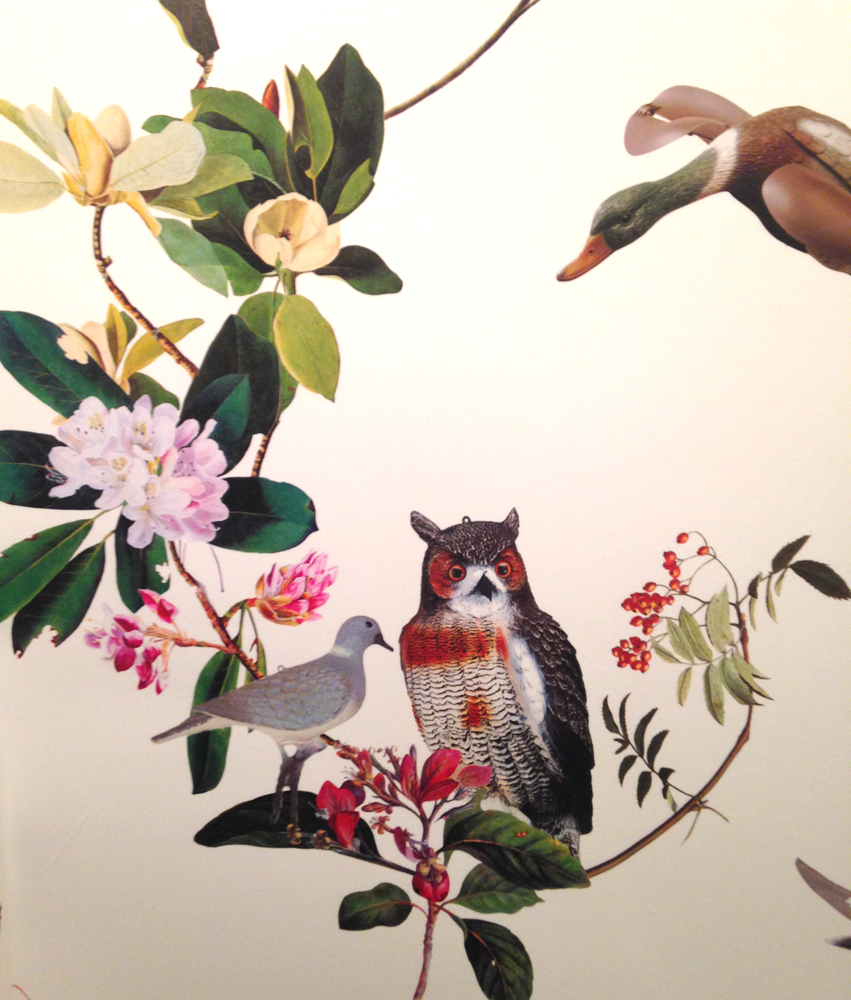 Here's a hint as to the general nature of our special mission to West Ed. There'll be another one in a moment …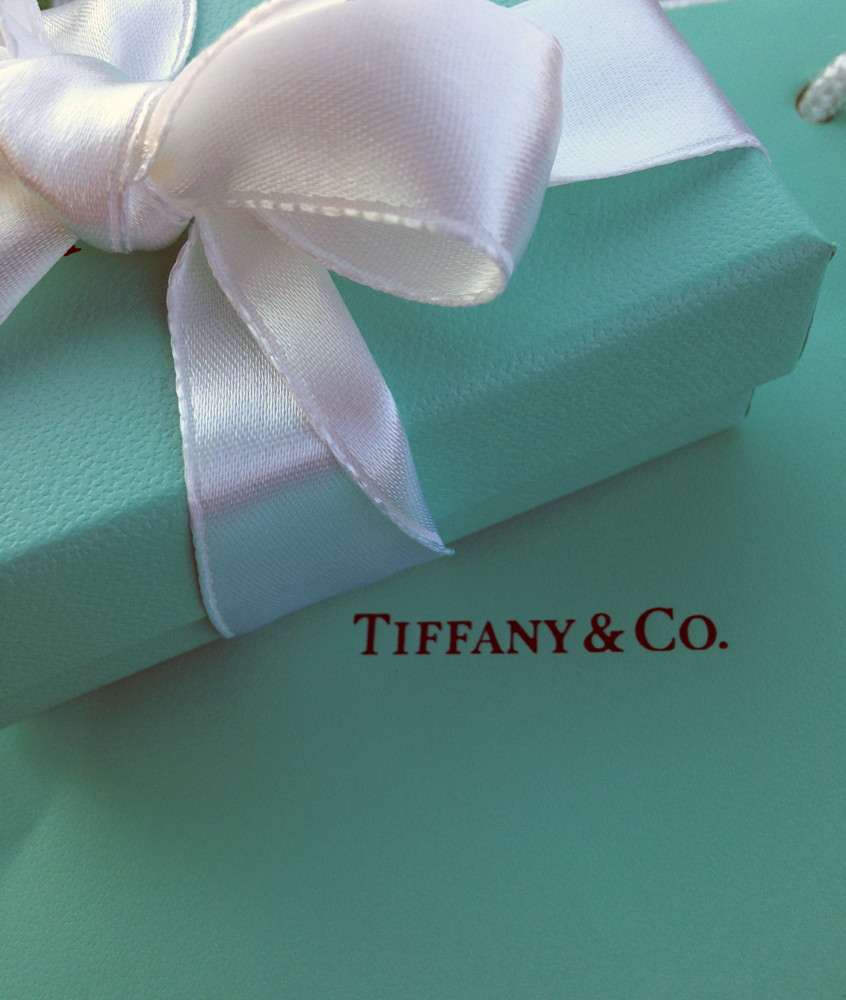 Finally, here's a pretty typical outfit. Plain, and not particularly fashion-forward, but oh-so-practical.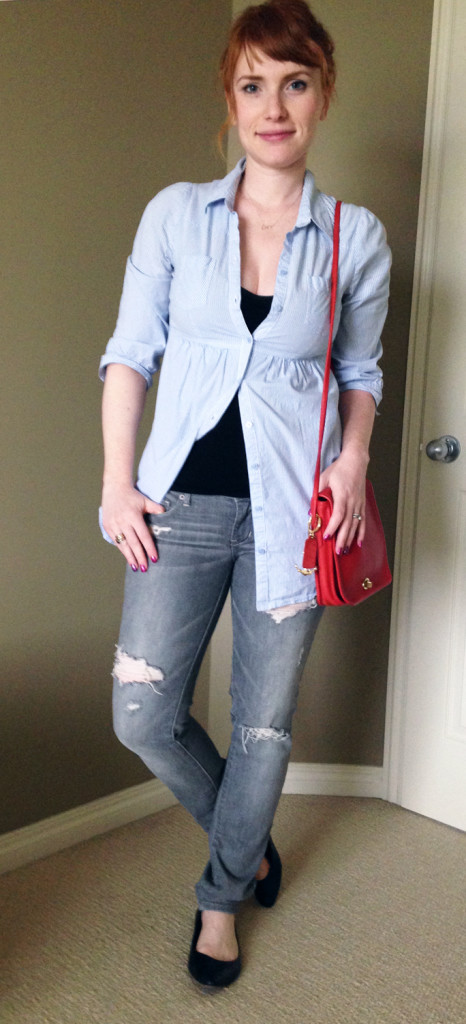 Whenever my outfit feels a bit "blah", I always add some of my fave accessories to cheer myself up.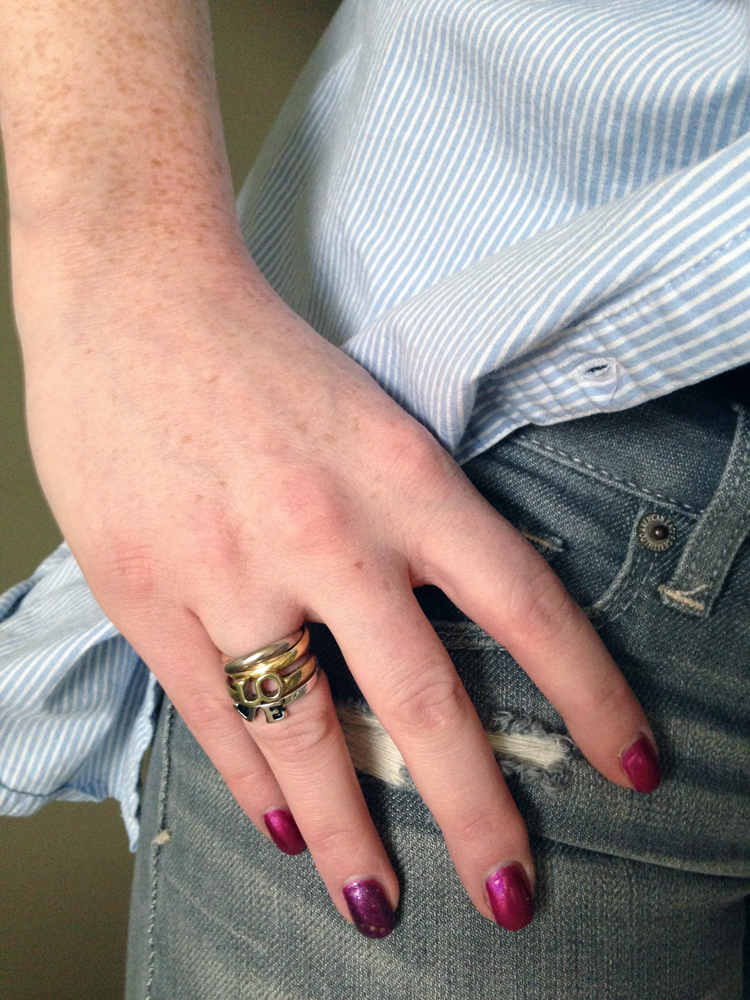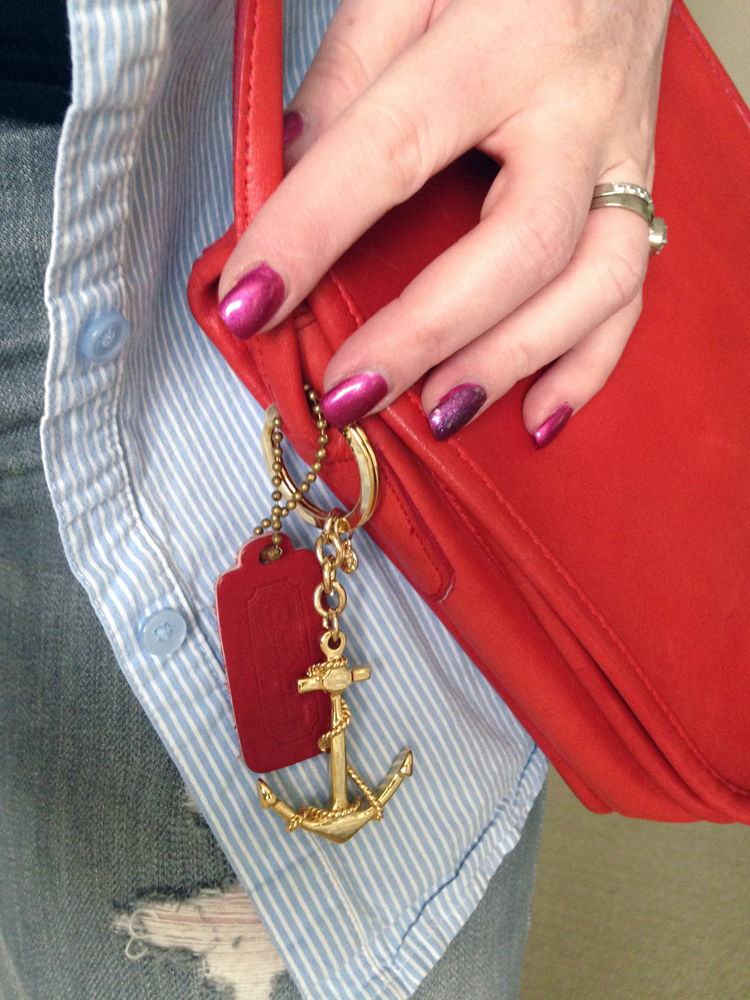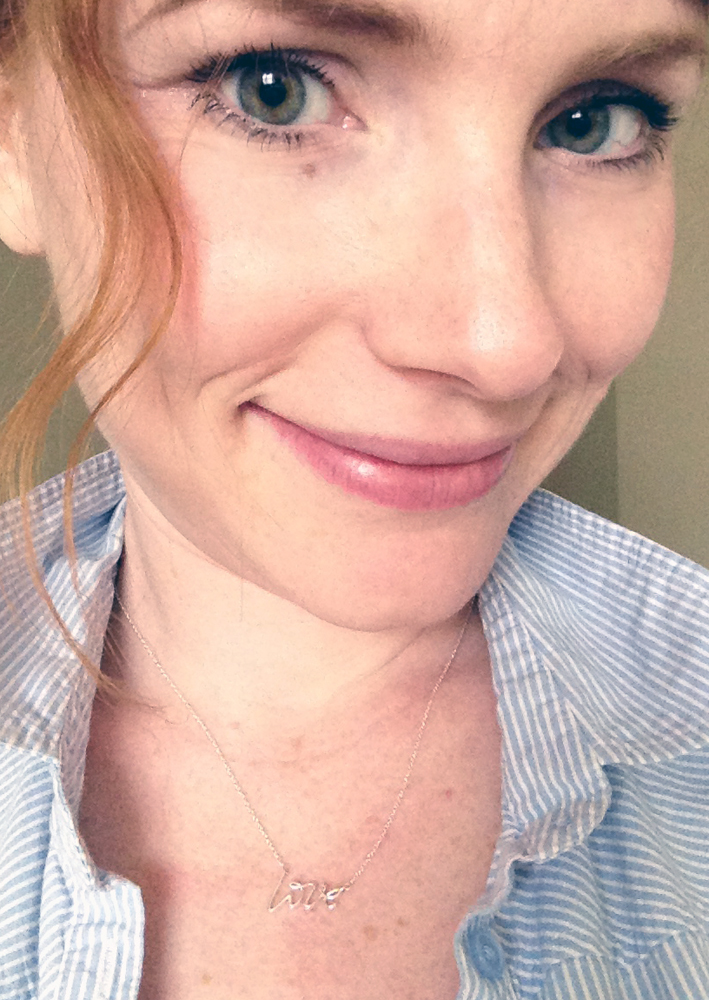 And here's our special mission revealed: a little something to commemorate Tea's arrival, and the love she brought into our hearts.
Till next time! xo